A woman looks most beautiful when she wears a dress that compliments her height, body type color, and attitude. Although Indian women have started wearing western dresses, yet their first choice are Indian dresses and they look most beautiful when they wear Indian dresses.
Most Indian dresses except for some variety of suits require women to wear a blouse. The Indian dresses like a sari, a Ghagra choli, a lehnga and an anarkali look beautiful with stylish, matching or contrasting blouses. While the sari, lehenga or ghagra have their beauty, it is the blouse that adds style to it.
Although a lehnga or a sari does not adhere to the shape or size of a woman's body, the blouse must be designed and stitched according to the body shape of the woman so that she looks eternally beautiful. Every woman has a different body shape and style and for the dress to look beautiful, you must get the blouse made according to your body shape that includes the neck, the shoulders, the arms and the frontal portion.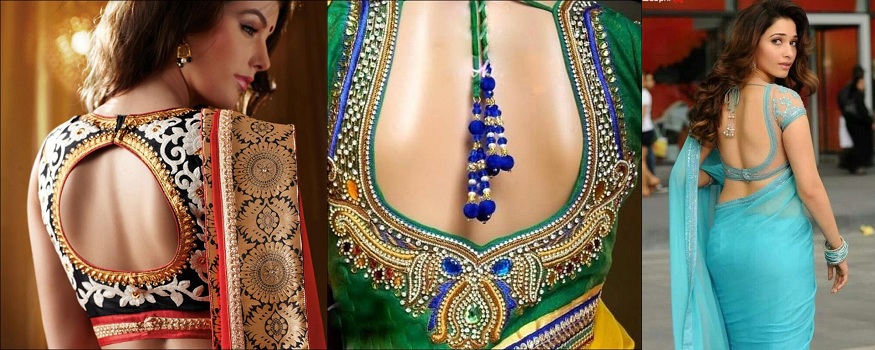 Readymade blouses are available both in offline and offline stores that offer blouses with every kind of material that you can think of in a wide variety of colors and at such attractive prices that you will be lured to buy your blouse from them. However you must understand that no matter how good the blouse may look on the internet or even in a store, it cannot match the fitting of a blouse that is customized to your body shape.
Blouses are being worn by Indian women for centuries and new designs are added on a continuous basis with the change of society, culture and influence. There are some designs that have been worn by women from centuries while some are new. Since every woman has a different body shape it is not necessary that you can wear only the new and in fashion designs, rather it is possible that your body shape does not allow you to wear new style of blouses at all and you need to wear old style of blouses to look beautiful.
Hereunder are different blouse styles to suit your body type.  From here you can have a good idea of the shape and style of the blouse that will look good on your body.
Round and Square Neck Blouse Design
These are the commonest or to say the contemporary design of blouses and have been there since times immortal. Round and square neck design blouses are good for both tall and short women.
Rectangular and Oval Neck Blouse Design
These two designs are most suited for petite women as they usually have short necks. Both these designs actually enhance the beauty of their necks and if the blouse is backless, it can even add glamour to their personality.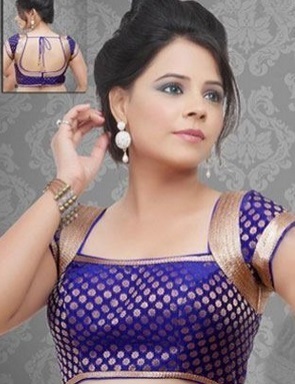 Chinese collar Blouse
This type of blouse design goes well with women that have long necks. In the yesteryears, film actress Rekha used to wear this type of blouse in practically every film of hers. This type of blouse was in fact her trademark style and she used to wear it off screen and on screen as well. So, if you have a long neck, you can go for a Chinese collar blouse.
High Neck Blouse
This type of blouse is a rage these days and most of the leading actresses like Deepika Padukone who has a long neck, is wearing these blouses. This blouse design has been made popular with the launch of an exclusive designer sari range by one of the most noted sari designer Sabyasachi Mukherjee who has used embellished high neck blouses with her signature sarees.
The good thing about this style of blouse is that since you have a long neck, you can show off your beautiful collar bone and jewellery with this design.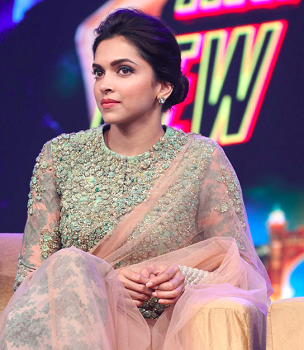 Halter Neck Blouse Design
This is a new design and is very popular amongst the fashion conscious and the high profile ladies that want to show off their skin. This design of blouse is good for women that have a peer shaped body which means having a heavy bottom. This design goes well with them as they can shift the focus from their flaw area to their asset area.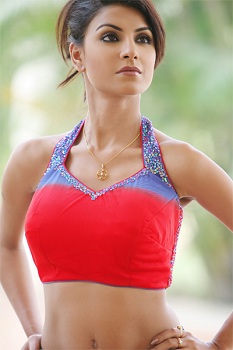 Spaghetti Strap Design Blouse
This is a new age design and goes well with women that have thin top and great collar bones to show. This is for women that are high on fashion and are looking for excuses to wear the in-fashion blouse even if they have to wear a contemporary sari.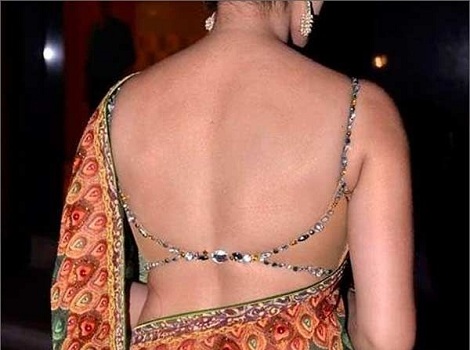 Sheer Sleeve or Transparent Sleeve Blouse Design
This blouse design is for all the women irrespective of their body type and has been in and out of fashion very often. These days a blouse with transparent sleeves or sheer sleeves is very much in fashion and can be seen being worn by actress like Priyanka Chopra. The sleeve of this blouse is usually made of net and sheer fabric which enhances the feminine beauty of the woman. Sheer or transparent sleeve blouses can be designed and made in all the possible blouse designs and they gel with all of them.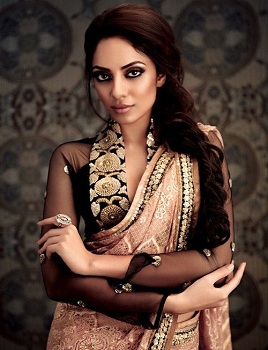 Backless Blouse With ¾ sleeves
Backless blouses are in great demand and most women want and love to wear backless blouses for parties and functions. It is a very versatile type of blouse that shows the beauty of your hands with the bare back showing your mischievous side. This style is very often worn by celebrities and women high on fashion as the style allows you to expose a significant part of your upper body.
Blouses According to Body Types
Indian women usually wear saris for parties and formal functions but apart from a few that know what clothes to wear, most just try to emulate the latest fashion without giving a second thought about their looks. This is not to say that Indian women are not concerned about their looks but for some, fashion comes first. We have tried above to tell the types of blouses and now we will give an insight to what type of blouses you should wear for your body type.
For Top Heavy Body
Those of you that have a heavy upper body are blessed with good assets and with sari and blouse you can flaunt your assets to the maximum. You just need to avoid embroidered and embellished blouses because they will make your bust look heavier. Apart from these you can wear any kind of blouse that is made from lightweight fabrics like georgette, crepe etc. You can choose prints over embroidery as prints are very much in fashion. Since you have a heavy upper body, you should try to cover up your sleeves to hide your faults or wear a backless blouse.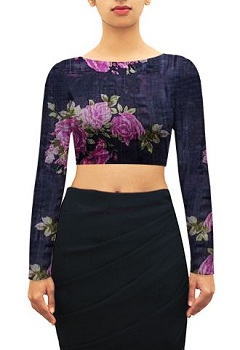 Slim Top Body
Women with slim top body structure are blessed for they can wear any blouse design without the fear of looking bad. You just need to choose good and vibrant colors as dull colors will make you look boring. If you want to give the looks of a decent bust size, you can opt for blouses that come with in-built bras and are padded from inside. You just need to watch the colors that suit your complexion and prints or embroidery that matches your attitude.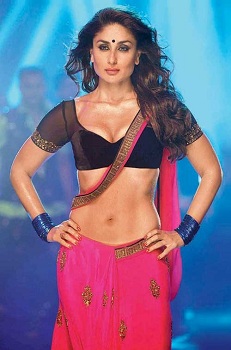 Slim Athletic Body
You have just the perfect body to wear and carry almost any type of blouse whether it is a backless blouse, a halter neck blouse, round shaped blouse or a deep neck blouse for with your athletic and toned up body, you are sure to possess  great  collar bones to expose and flaunt. You can freely wear full sleeve, cut sleeve, sleeveless blouses but the caution of color stays with you as well. Check out with your skin color the shades that look vibrant because a woman so athletic should not look dull and boring.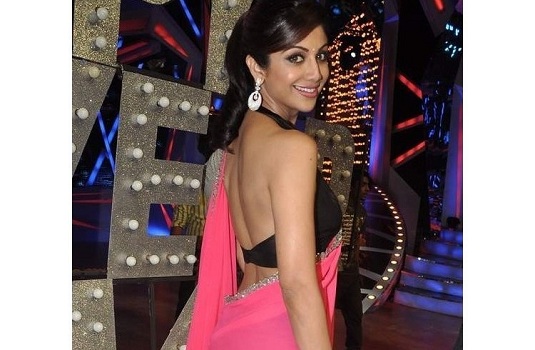 Broad Shoulder Body
Women having broad shoulders often make fashion blunders wearing slimmer neck lines and full sleeve or three quarter sleeve blouses. If you have broad shoulders the best idea of blouse for you would be to wear broader neckline blouses that are backless and without sleeves so as to conceal your broad shoulders and to shift the focus from your shoulders.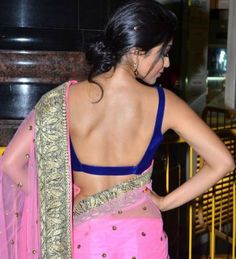 Voluptuous Top Body
Women with voluptuous figure need not worry about the blouse style because they will look sexy in every blouse that they wear. The only thing that you need to avoid is the embroidery or embellishment on the blouse. Since your upper body is heavy, embroidery or embellishment will make it heavier and thereby look bad. Apart from this, you need to see whether your hands and shoulders are thin or broad. If you have thin shoulders and thin hands, you can choose any style of blouse and it will look sexy on you but if you have broad hands you should avoid wearing cut sleeve or small sleeve blouses as they will show the fault lines.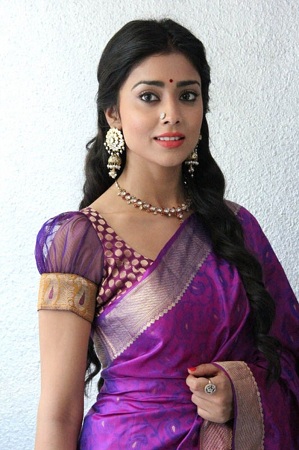 With all these blouse types, it should be easy for you the pick the right type of blouse that would look great on your body type.