One of the hot favorites of this season, crop tops are loved by many women out there. Mostly, women love crop tops with any casual outfits on a summer day, in fact not only with casual outfits but you can wear crop tops with traditional Indian outfits as well. Crop tops as saree blouses or with lehengas are making a great impact on Indian wedding scenes and many beautiful brides are missing the fun. No matter your body shape and size, you can wear this beautiful outfit in every wedding ceremony and other occasions. Here are 7 awesome ways to wear a crop top with ethnic outfits:
Crop Tops and Dhoti Pants:
A pair of dhoti pants and crop tops is flexible and stylish; they will make you look great on the wedding day afternoon. It will seamlessly merge with any genre of fashion, just like the dhoti pants. It will throw glitters around you and make you look fresh on the gatherings. Also, don't forget to wear accessories on head and neck to look more fantastic.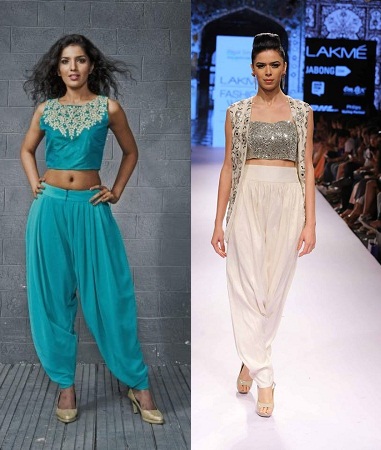 Crop Tops and Dupatta:
Indian outfits and funky? Does it go on the same lane? It will now. You can cloak a beautiful dupatta on your crop top to make a colorful fusion to your outfit. This kind of outfit is really quirky on any traditional event such as weddings and engagement ceremonies. Just make it sure that your dupatta and crop top complement each other, in shades or colors, or it can be designed to knock a perfect balance.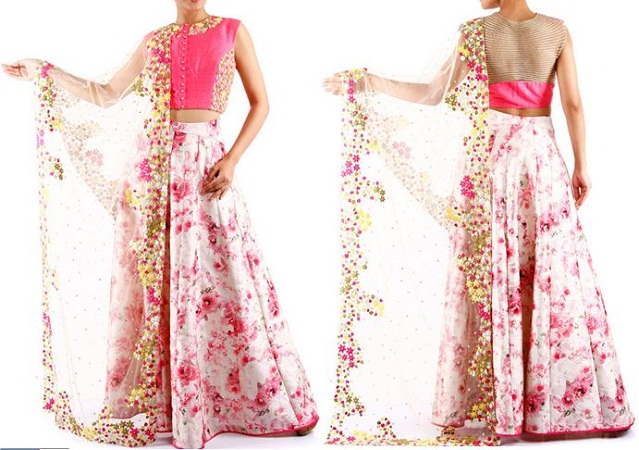 Crop Tops with Long Skirt or Lehenga:
The crop top and ethnic fusion have become trendy after celebrities started styling with experimental clothing. A beautiful lehenga with a crop top will make you look bold and make you feel you're on the top. You need to tie your hair in a bun and wear mang tikkas to finish the look. Also, you can try some other accessories like bracelets and pendants which will complement your outfit. Do try them on the next wedding, you will look fantastic.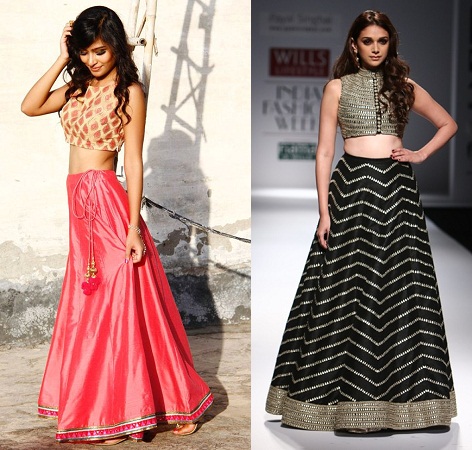 Palazzo Pants are Love:
The super comfortable light pants are not going anywhere in this season. You don't have to be concerned about your lower part of the body; it will make you confident enough. A colorful crop top will work fine with a pair of palazzo pants and make you look charming. Don't forget to wear high heels and bracelets to finish the urban look.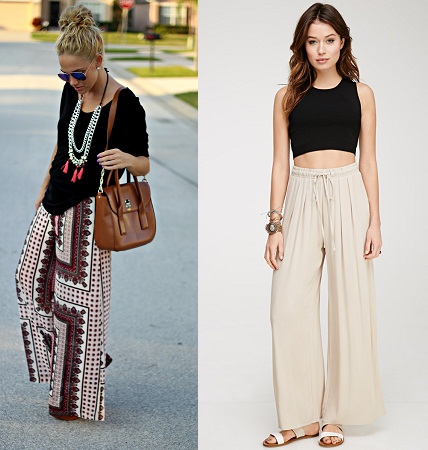 Crop Tops and Ethnic Jackets:
Even if the ethnic jackets are inspired by western cultures, there are lots of jackets that look like Indian wear. Wear a blazer type or a cape jacket on your quirky crop top to look fabulous and stylish. Wear it with a long skirt or lehenga to make you look beautiful out there. Also, don't forget to complement the outfit by wearing wedges or jootis and bracelets as well.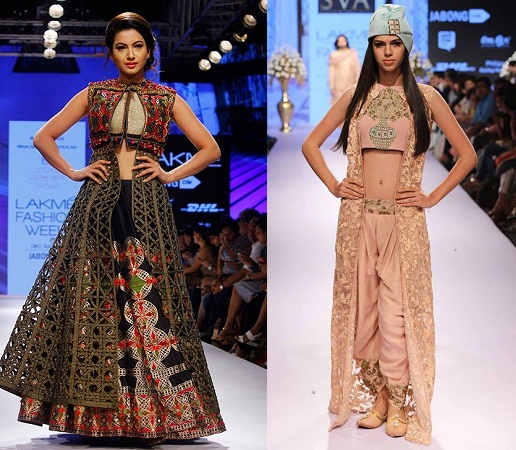 Crop Tops with Churidar and Churidar Skirts:
Maybe churidars are outdated, but with crop tops, it's not if you think. Wearing a churidar with crop tops will make you look extremely fantastic and stylish. You'll feel refreshed in your own way with this beautiful outfit. To complement the outfit, wear a bindi and tie your hair in a bun, you'll be the eye catcher on the ceremony.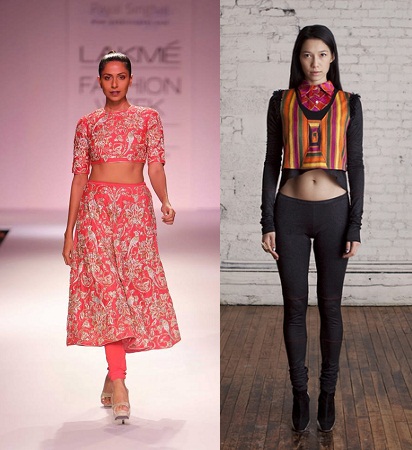 Crops Tops and Saree:
The western version of Indian blouses, crop tops can be replaced with a saree blouse if you want a fusion in your style statement. You can easily wear a crop top with a gorgeous saree that will make you look outstanding and amazing. Just make it sure that the color or the shades of your crop top and saree complement each other. Also, don't forget to wear accessories; a pair of beautiful earrings, bracelets, simple pendants, and put a bindi to complete the whole look. Since crop tops don't come with scoop necks, you have to be quite selective while choosing pendants.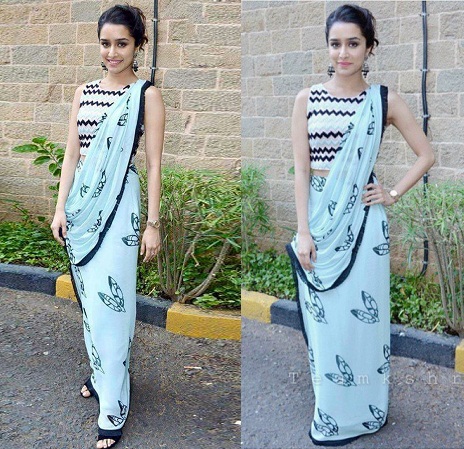 Maybe you're not confident about crop tops because you don't have a perfect figure, but it doesn't matter really. Here are few tips about wearing the trendy crop tops on any kind of body shapes –
Chubby Girls :
Make it sure that your crop top ends at the thinnest part of you, at the middle of the rib cage.
Try to wear a lehenga or a long skirt a bit high with a waistband to show a few portions of your skin. The cropped blouse and high waisted skirt will make you look a bit slim.
Don't forget to wear the waistband; it gives a flatter stomach feel so you'll look slim and perfect.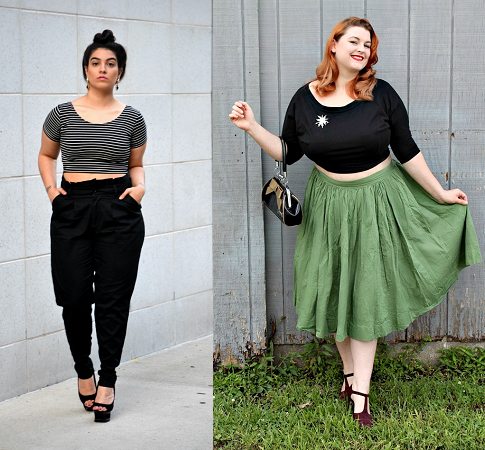 Skinny Girls:
You can wear a lehenga slightly low waisted if you have a fat tummy, it will complement your figure.
Make it sure that your lehenga or long skirt has lots of designs and flared fabric to keep yourself stylish and beautiful.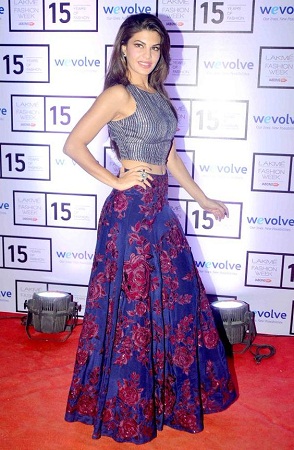 Athletic Body:
You need to wear a crop top which will bare your midriff.
A well-balanced fabric of your lehenga and slightly stiff fit will complement your figure. You can choose fabrics like net, organza, and raw silk in this case.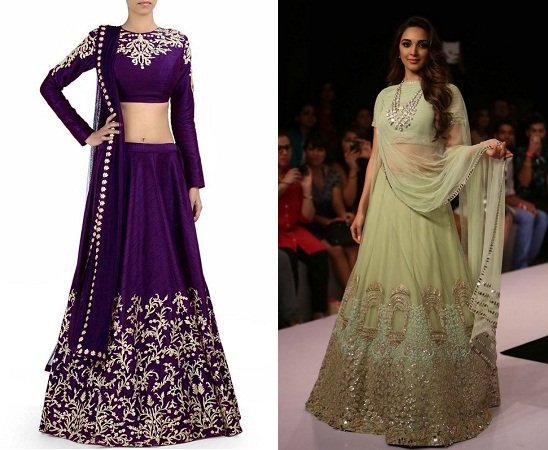 Bulky Girls:
You need to go for a scoop-necked crop top with a quarter or full sleeves that will go well with your figure. Avoid high neck tops, it will only make you look heavier.
Don't forget to ensure that your crop top is a bit longer that ends at your waist. A shorter crop top may not complement your body type.
Also, try jacket styles and front buttoned crop tops, it will make you look beautiful on this outfit.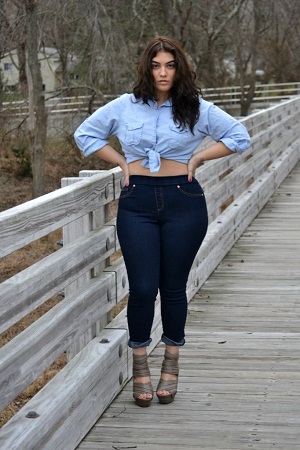 Tall and Slim Girls:
Avoid wearing a heavy embroidered or embellished crop top, it will not emphasize your curves but you'll look heavier.
Choose some light fabrics like georgette, satin, voile, and batiste etc. Also, try to choose colorful fabrics and small designs for your crop that will make you look interesting.
It doesn't matter what is your figure, be confident and you'll shine.