Winter is the time when you can manage to wear all those outfits comfortably which are not suitable for wearing on the bright sunny summer days. You can create as many layers you wish, not only making yourself look stylish outside but also feeling cozy inside. But isn't your winter incomplete if you don't go furry in when out in the chilly cold weather outside? Fur gives you the perfect winter look which is both elegant and sensational. Moreover, it adds weight to your personality making you look like a silver-screen celeb. So, why wait? Explore the world of fur and make this winter the most fashionable one.
Classic Mink Coats:
The symbol of style and sophistication in the 1950's, the trend of classic mink coats have stood the test of time and is still held in high esteem even in the modern times. The same minks which once made celebs like Marilyn Monroe and Elizabeth Taylor the key attractions of any popular scene in a movie, have evolved with time and have emerged as the perfect style statement for the women of the newer generations. You can match your classic mink overcoat with the best dress or gown you have to give yourself the red carpet feel and look and thus, steal away the attention of your onlookers.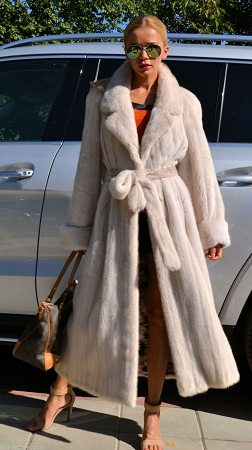 Go, Fluffy With, Shearlings:
You can't say no to the fluffy look that a shearling jacket or coat can give you. Designers across the globe have experimented with the shearlings so much that it has become one of the most versatile materials for winter fashion. From classic to modern, sporty to elegant, a shearling jacket can give myriads of look in the winter. Designers have explored both the woolen side and the leather side of shearlings to create a number of designs. You can pair shearlings with pencil skirts and trousers of different kinds to bring about innovations in your overall look.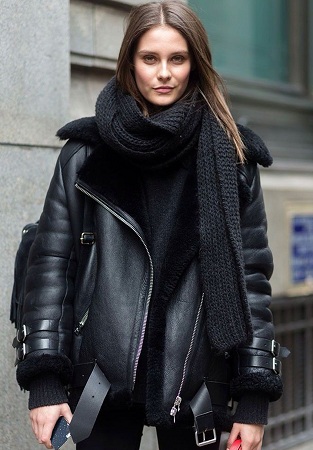 Coats With Furry Collars:
If you are not the kind who enjoys too much of fur but still do not want to miss out the fur fashion, you can go for the stylish furry collars. Blazers, jackets, and coats with furry collars can give you a unique look and enhance your beauty in the winter evenings. In order to make your look more interesting, you can go for a blazer with a fur collar of a contrasting color.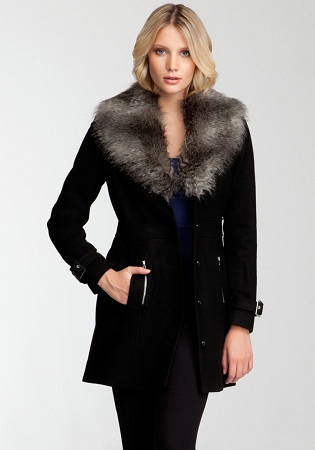 Fur Accessories:
Sometimes accessories become the key attraction among your outfits. During winter, you can go for fur accessories to give yourself the look of the season and the warmth you are looking for. You can accessorize your winter look with fur scarves of varied styles and colors. You can make a scarf made if fur the key attraction of your look by wearing it with bodycon dresses, skinny trousers, and shirts, or with pencil skirts. Wearing it with skinny outfits will highlight and make it the key feature of your sensational look.
When it comes to accessories, there are lots of things to explore. The fur bags are far too fashionable to ignore. If you are of the opinion that without a bag your look is incomplete, it is the time that you explore the fashionable and luxurious fur bags. You can choose among different shades and colors of fur bags to suit your outfits. You must check out the variety of designs in which fur bags are available online.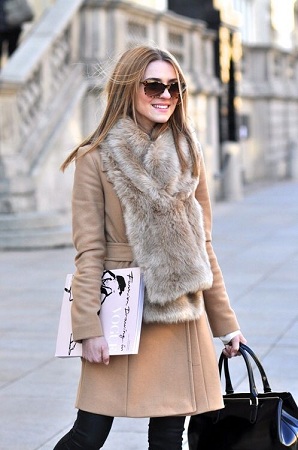 Last but not the least, when you have decided to go furry head to toe, why not go for the fur footwear. Imagine yourself walking stepping out of the house with fur shoes on! Yes, it is at the same time stylish and comfortable to wear. It keeps your feet warm and dry and gives you the stunning look you always desire. To make it a complete package of accessories, you can enhance your bodycon outfit with a fur scarf, a fur bag and a pair of fur shoes.
With all the latest designs of fur fashion and fur accessories, you can make the upcoming winter outstanding and fashionable. You can check out the most innovative and creative designs of fur outfits and choose the kind that suits you the best.