The wedding takes place once in a lifetime in the lives of individuals. It is the best experience that remains on the minds of a person and is the memory to cherish forever. When it is your wedding then it is essential that you look the best as all eyes will be on you. You will be the center of attraction. It becomes difficult for the bride to be to choose the right jewelry for her best day.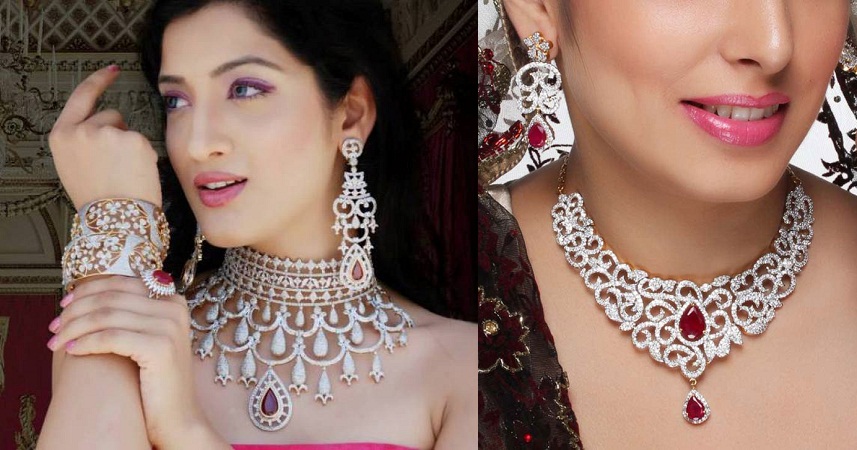 Indian bride does not have ample time in hand in recent times to get dolled up with heavy jewelry and outfit because of so much running around on the wedding day. This is the reason why Indian bride now prefers minimum bridal jewelry. If you want to look stunning but not keen to wear heavy bridal jewelry on your wedding then here goes the suggestion and list of the jewelry that can be your pick for the wedding.  So bid goodbye to the heavy bridal jewelry and wear chic, lightweight and elegant bridal jewelry on the wedding day. You will surely look the best and dazzle on your special day.
Sterling Silver Jewelry
The Moon Goddess or dance of Lady Luna is conferred on the bride on the wedding that is why a touch of silver is indeed must for Indian bride while she takes the wedding vows. Various chic pieces made of silver are available. You can choose from Jhumkaas to Chandbali, anklets to statement neckpieces.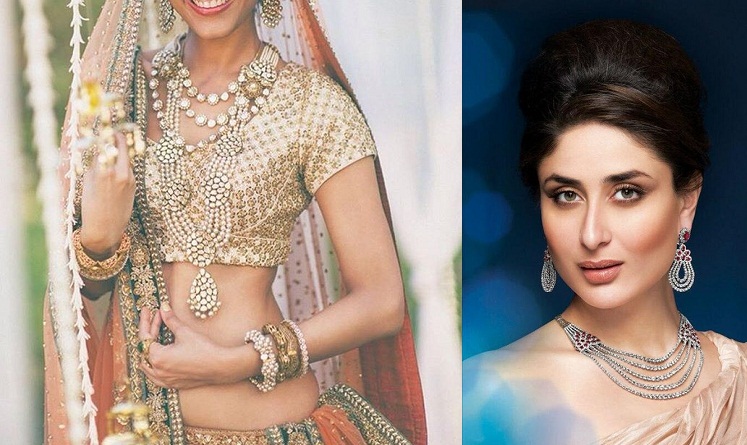 Contemporary Indian Jewelry
You can try out this beautiful jewelry on the pre-wedding events and on your reception also.  Modern Indian Jewelry also has a host of options and these jewelry have a minimalistic design. Brides now prefer this kind of jewelry rather wearing heavy jewelry. You will find wonderfully designed mang tikas, chokers for the neck, exquisite rings for fingers, you will also get many color option to choose from and it includes, gold, silver, oxidized and rose gold to complete your look.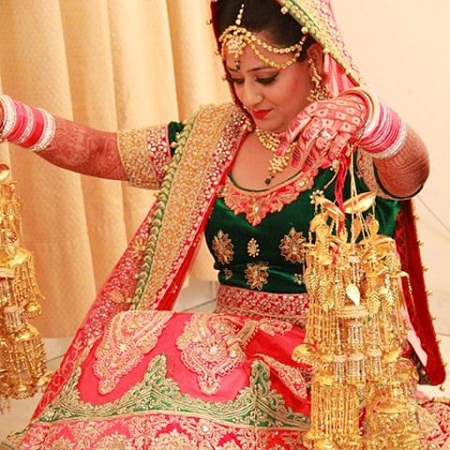 White Gold
Brides are now inclined towards white gold that indeed goes well with the wedding couture. It balances the look and makes the bride elegant. You can wear this jewelry in post-wedding occasions. This jewelry ahs the charm to enhance the personality of the bride, thus making you look your best on the most important day of your life.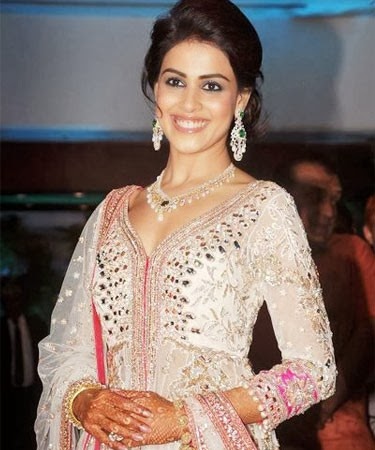 Pearl
Decadent touch and utmost elegance are what the pearl jewelry can give you on your wedding day. Pearls can do wonders and render a magical effect when worn on the wedding day. White shimmers without too loud encrusted on statement neckpieces, earrings and anklets, a vintage look is what pearl renders and makes the bride graceful. It also creates a neutral tone for any wedding dress. It completes the look of a bride and you will find chaandbalis, maangtikas and nose ring with a minimum design using pearls and can be your pick for the wedding.

Geometric Designs
Brides of present generation do not mind in exploring and experimenting with their look on the day of the wedding.  This is the reason why new-age brides are ready to play with edgy designs and shapes. Keeping in mind, jazz and playfulness of the Indian wedding many simple and geometric gold jewelry are available widely in the market    and can be worn right from the pre-wedding rituals to the wedding reception. These accessories completely balance the look and make the bride look dazzling on her wedding day.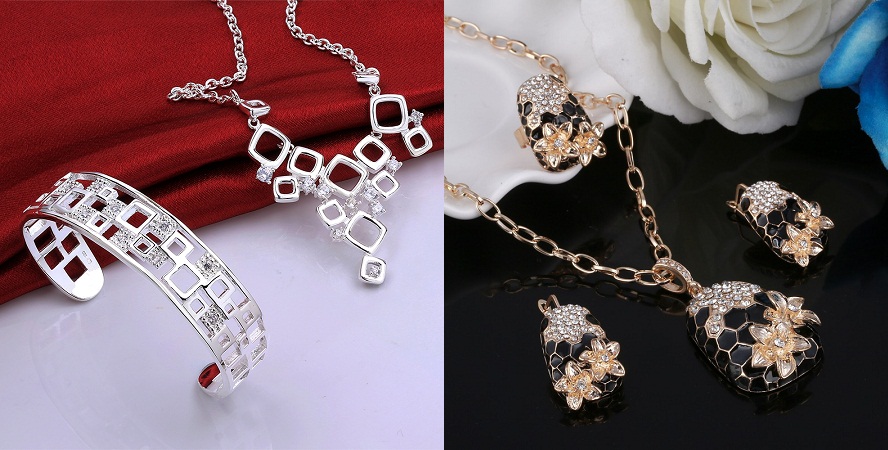 Gold Jewelry
Gold jewelry is matchless and it is though that only heavy bridal jewelry made of gold is available in the market. But this statement no longer is true as lightweight and trendy jewelry is available widely in the market.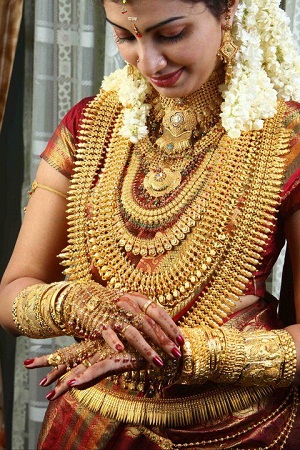 Layered Stones
If you want to wear a polki necklace then remember to pick something that is not complicated and suits your personality. It must be stunning as well as clean. This is surely for the bride who would like to go for schematic design rather than intricate one.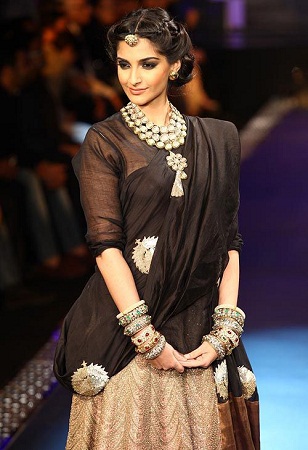 Diamond Diva
Diamond is the favorite of all women irrespective of age. Every girl dreams of wearing a necklace made of diamond and emerald on her wedding day.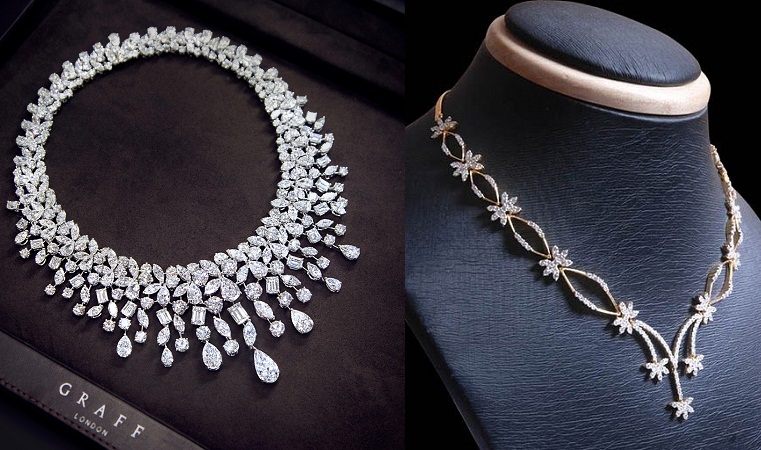 Beautiful Headgear
On your Mehndi day, if you want to wear some jewelry yet simple then a headgear completes your look. If you want you can wear minimal jewelry with the headgear or if you want you may not wear any jewelry. Ask your hairdresser to do a fancy hairdo. You do not have to wear any flower jewelry as the headgear completes your look.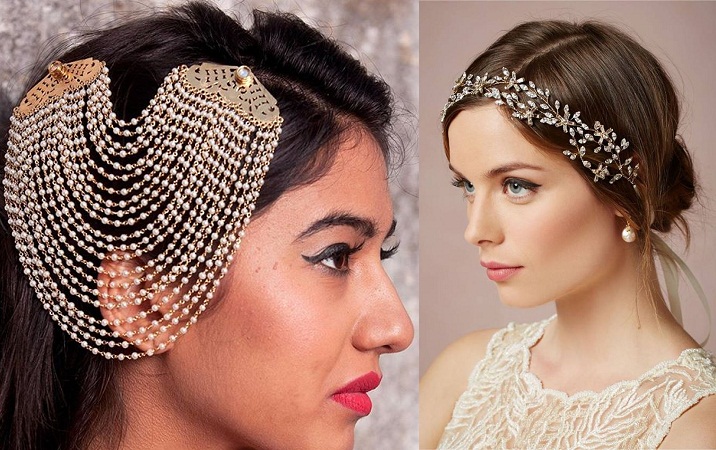 Thin Choker
On your wedding day, if you wear a beautiful thin choker paired with simple maang tika and average sized earrings, then your looks is complete. It is the perfect choice for any bride and you will surely grab the attention of all on your wedding day. Thin choker necklace is now available in the market that can even be worn as a bracelet.  So try it out and look different than others.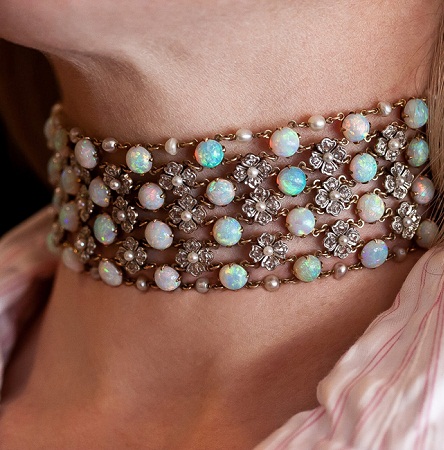 The Bottom Line!
Hope you relay get benefited from this article as all the necessary information has been provided as far light bridal jewelry is concerned. You will no longer find difficulty in choosing the right jewelry for your wedding day if your pick is lightweight and modern jewelry. It is of utmost importance that you choose the right jewelry for your wedding day to feel comfortable.
A good jewelry completes your look and makes you look stunning on the most important day of your wedding. Lightweight jewelry not only renders a perfect look for your wedding but you get the comfort which is the most important requirement on the day of the wedding. So take your pick from the list of above-mentioned jewelry that will make you look like a diva.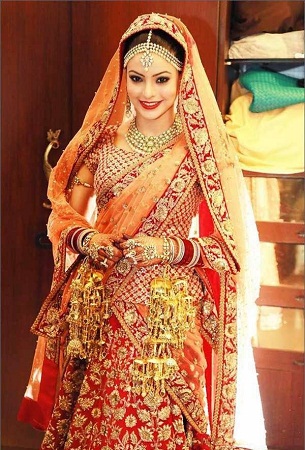 New-age brides are going for minimalistic jewelry because these pieces of jewelry have a clean cut and are designed simply and exquisitely. You will look sweet as well as be ravishing in minimalistic jewelry.  So go for minimalistic jewelry and moreover chose the jewelry that suits your personality and makes you look elegant. It is important to look classy and stunning on the wedding day.