Deepika Padukone as we know today is the style icon of the Indian film industry. She was beautiful, gorgeous and smart from the first day she set foot in the film industry, but she did not have the style of her own like one she has now.
It has taken around 8 years of hard work, lots of experimentation and grit to reach where she has today. In 2007, when she entered the industry, she was merely a super model turned actress like many others, but her smartness, lean athletic body and beauty landed her with a prized job opposite the King of Bollywood Shahrukh Khan in the famous movie 'Om Shanti Om'.
Even her critics say that when she entered the Indian cinema, she looked beautiful and attractive but never looked anything like wow or she swept the feet away like what Ranbir Kapoor did with his debut movie.  Also with the kind of work that she did in 'Om Shanti Om' they never believed that she could have the style, talent and career that she has today.
Coping Failures:
What followed after her first movie was a series of failures like 'Karthik calling Karthik', 'Chandni Chowk to China', 'Break ke baad' and many more that could have driven any other actress into her shell, but not Deepika. She was determined to succeed and the way Deepika has experimented so many styles on herself in the following movies, shows her belief in herself.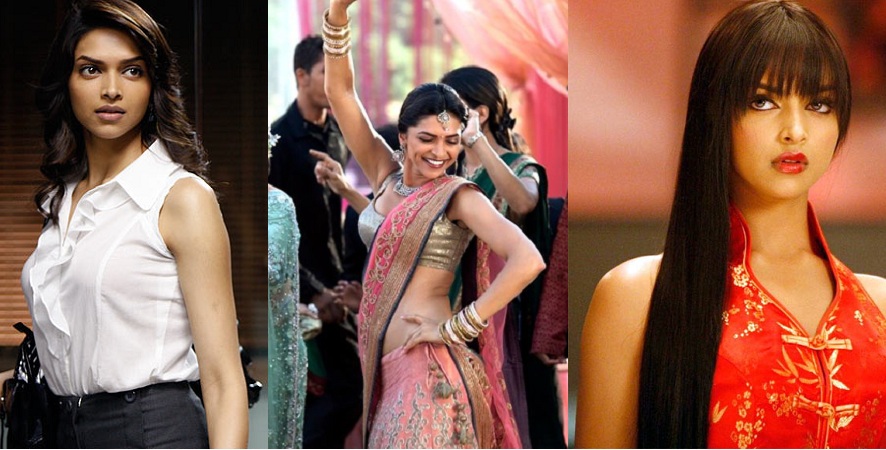 Today she is doing some Hollywood projects. She is regarded as a very talented actress and many Hollywood top directors are willing to cast her. It is her style, her natural acting and her dressing that sets her apart from so many others.
Evolution in dressing:
The moment she set her foot in the Indian film industry, she was destined to reach where she has. But the journey has not been an easy one. From a mere model that showcases the dresses and style of a dress designer to create a style that is her exclusive has been no less than evolution.
In her first movie when she entered the industry she was very shy and wore an Anarkali along with heavy makeup and too much of blush. The Anarkali that she wore looks contemporary with the neck to the top.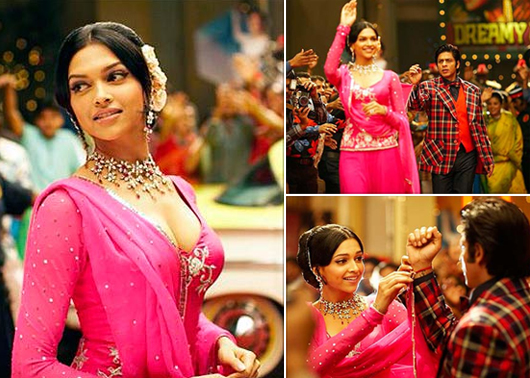 In the following movies she experiments with several styles of dressing and looks but the overall effect remains the same. She looks beautiful but cannot hold attention for long. However, come 2011 and you come across a completely new and different Deepika. She is smart, beautiful, and stylish and has the ability to hold the attention of the viewer to herself for as long as she wants.
What is the difference between now and then?
The difference is that Deepika has come of age. After she wore the D&G red gown, she has realized that she should wear dresses that go with her figure, those that accentuate her figure, make her look sexy and desirable.
It is never easy for any woman to carry dresses that reveal a lot. You can look sexy or you may vulgar. However, Deepika wears all these dresses with elan. She wears them effortlessly without getting conscious that the dress is revealing her skin or body. That makes the dress look sensuous.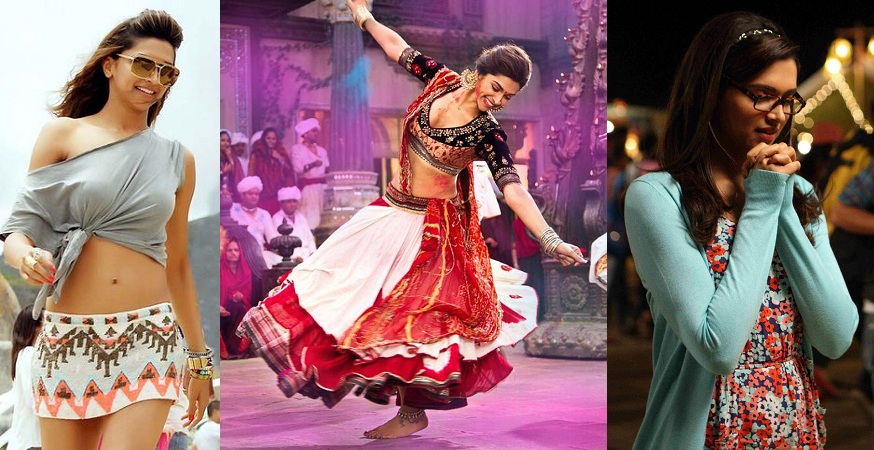 She has now got a hang of the medium; she is not scared, not conscious of her looks. This now has a much more relaxed attitude which shows in her performances. She has established herself in the industry not only as a reliable and powerful actress but also as a trendsetter with movies like 'Ram leela', 'Yeh Jawani hai dewani' and 'Cocktail'. She has shown that she is versatile by playing Naina in 'Yeh jawani hai dewani' and the village girl in 'Ram leela' with equal style.
She has proven that she is not a show piece heroine for a male dominated movie but a woman of substance that is good enough to carry an entire movie on her shoulders.
In a different League altogether:
Deepika has proved with every movie that she is, is in a different league altogether. She is not in the race to be the number one actress in the industry, but rather an international star. She has taken up risky roles that many reject to safeguard their future, but Deepika knows that she can handle those roles with style and give them and the film an entirely new dimension.
According to Anirban Das Blah, chief executive officer of talent agency that manages "Padukone brand" Deepika is changing the definition of success for an actress in India. Before she came along, success for a female actor was about being number one. It was dependent on box office, or the names of the heroes you were acting opposite. I think the whole conversation has changed because of her.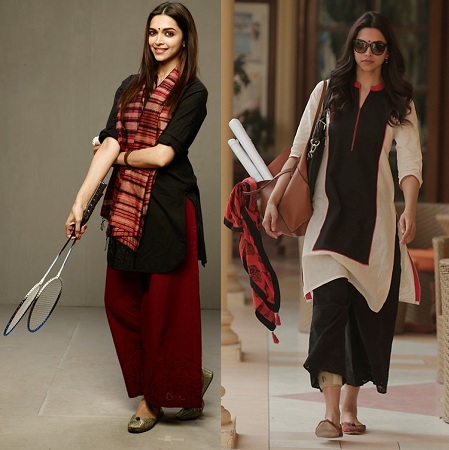 Shoojit Sircar, director of award winning movie 'Piku' is floored by Deepika. He calls her an artist instead of an actress for her role in the movie 'Piku'. He says that she was not intimidated by a stalwart star like Amitabh Bacchan. Her acting was so effortless and natural that she looked as if she had been in the medium for years.
She is the female Amir Khan of the Indian film industry who has become very selective and is doing two to three movies per year. She has become very selective and does movies that have meaningful story and role for her along with a good director.
Deepika is Honest:
A lot many stars in the film industry are not honest, neither to the people working with them nor with themselves in order to save their career. However, Deepika has understood the importance of being honest.
In 2015, she spoke clearly about her fight with depression, her relationship with her parents, the heartbreak and much more. In another instance she invited Shoojit Sircar to her house late night and came out in a pair of pyjamas and without any make up for which she apologized to Shoojit.
She wears her heart on her sleeves and her honesty is what reflects on the brands that she promotes. Today she is the highest paid female as a brand ambassador and just behind Amir Khan who commands a staggering 3.5 to 4 crore for an endorsement.
Therefore, if you are looking for a stylish icon to follow, it is Deepika Padukone.