Fashion and bollywood run hand in hand. People follow whatever their favorite heroes and heroines wear, whatever they eat and also the way they live. You can easily say that in India fashion starts with bollywood.
India is the land of heroism. People love their heroes and heroines, even worship them like demigods. In south India you have a famous hero Rajnikanth that is said to be worshipped and treated like a god. People have installed his statues in their homes and worship him. All his movies are super hit and people stand in queue for hours and hours together to buy ticket for his film.
The entire fan following for Rajnikanth is for his style and acting but we have a heroine in bollywood who can be called as the begum of bollywood because she is the queen of fashion and style. There is absolutely nobody even close to her in style and fashion sense.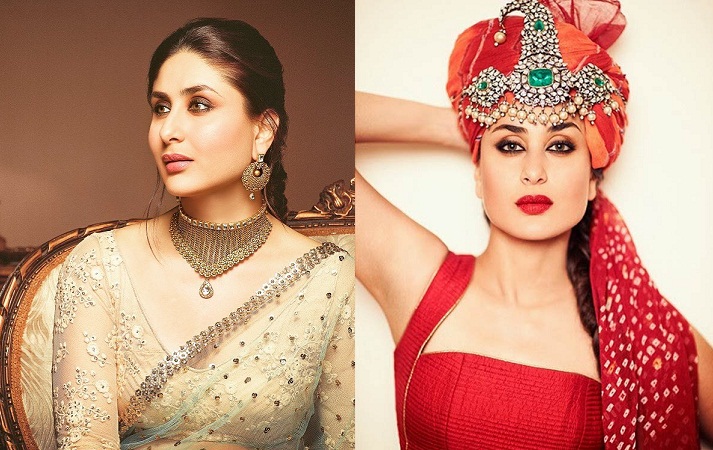 Whatever she does becomes a fashion rage with girls and women going absolutely mad to follow the same style as her. She undoubtedly commands the stature of the fashion queen for she is the only one who can make even a simple looking dress a fashion statement.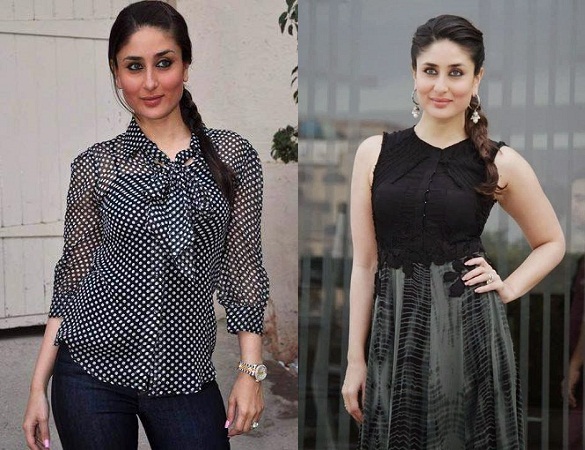 Hereunder are seven fashion trends adorned by the begum of  bollywood- Kareena Kapoor Khan in some or the movie of hers and elsewhere.
Long T-shirt with Patiala Pants:
Who can forget the character of Geet from the movie 'Jab we met' where she wears a long T-shirt with Patiala pants in most of the film. Nobody can ever imagine that Kareena could carry off the outfit with such ease and elan. She not only carried off the outfit with style, but in the process created a new fashion style that every young woman wanted to wear.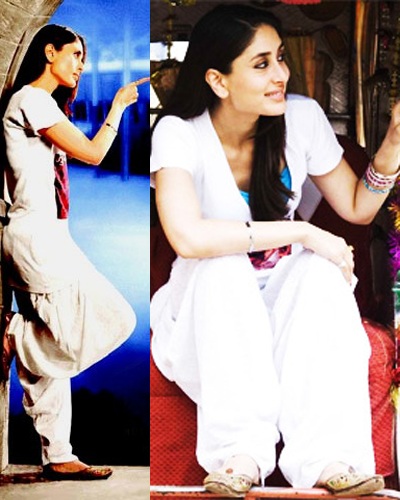 The rage for the style was such that even the age old denims also had a run for their money for some time.
Kareena sported this style in her movie 'Tashan'. Although it was the initial time for Kareena, yet she was so particular about her figure and style that she reduced herself through her grit and determination to a size now known as size zero.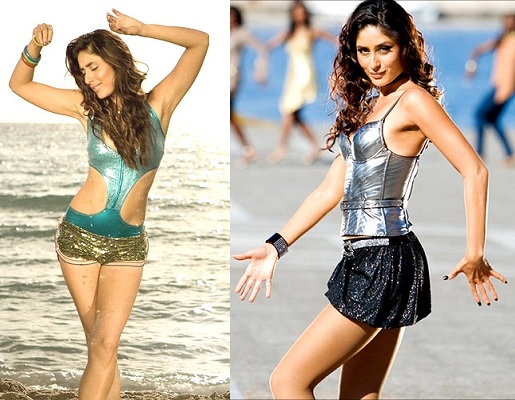 Soon after the movie was released, there was complete madness amongst young girls and women to achieve size zero. All the multinational brands soon introduced the size to match the demand. This is what you call fan following and this actually what a real begum can do to her followers.
In the very initial days of her entry into bollywood Kareena sported the blonde hair highlights in the movies '36 China Town', 'Hulchul', 'Aitraaz' etc. Even today this style of her is very much in fashion and many young models and fashion conscious girls wear this style with pride.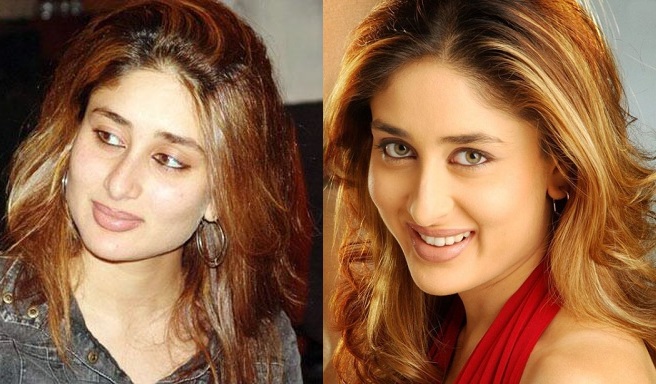 Crop Top and Loose Palazzo Pants:
The popularity for crop Top with loose palazzo pants can easily be accredited to Kareena Kapoor Khan. She is the one that made the outfit popular by donning it in one of her movies. She herself called the outfit P-H-A-T (Pretty Hot and Tempting) in the movie. Today the outfit is one of the most preferred outfits for formal parties amongst young women.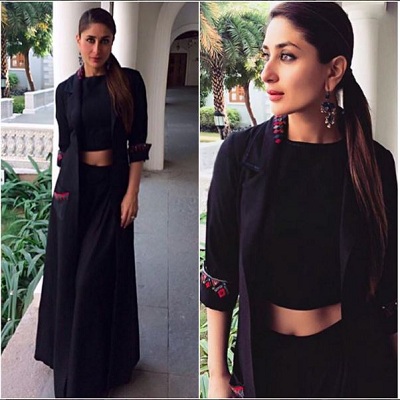 The fashion for smokey eye look can be accredited to the queen of bollywood- Kareena Kapoor Khan. She is the woman who wore the style and carried it off. Today it is a raging fashion throughout the globe to wear the smokey eye fashion.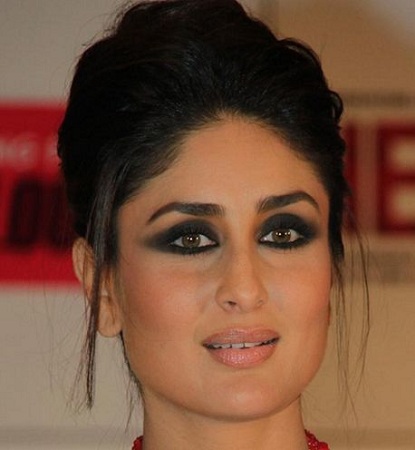 Wearing mismatch clothes is a new fashion that Kareena started with her movie 'Kambakth Ishq'. Kareena is a woman who has the style and charisma to carry off any kind of dress but she has chosen to wear the style to make the movie more realistic.
Many women across the globe wear this style now as a statement and not as a compulsion. All thanks to Kareena for making the style as popular as it is.
While most other celebrities go underground to hide their baby bellies, Kareena Kapoor is flaunting it in style. She has shown the world that pregnancy is no obstacle for a woman to say bye-bye to fashion and style. Instead, she has shown women the world over that they can sport all kinds of fashion only with little bit of adjustments.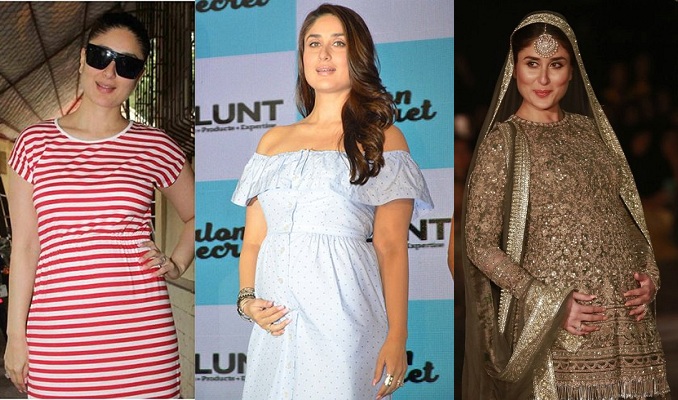 Kareena has shown that today's woman can balance everything in life and yet look stunning and fashionable. She has used latest cuts and styles along with fabrics that are comfortable and look stylish. She has worn maxis, ankle length shrugs, gowns, denims, kurtas and flowing palazzos and many more with style and elan.
Here are some styles donned by the begum for her public appearances in her pregnancy:
A new trend that Kareena starts at the LFW finale is by wearing high empire waistline and flowing fabric sari drape maxi by Sabyasachi. The flowing fabric makes you comfortable and the changing pleats acts as eye movement breaker.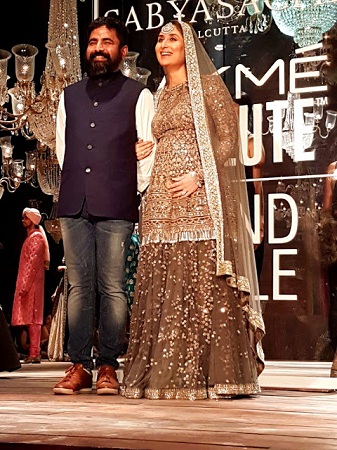 Palazzos with Kurta when Ethnic:
Kareena advises young women expecting their child to match loose palazzos with their ethnic kurta instead of churidars and salwars. Palazzo with kurta makes a great combination but asks the women to keep the bodice a bit fitted and cut A-line.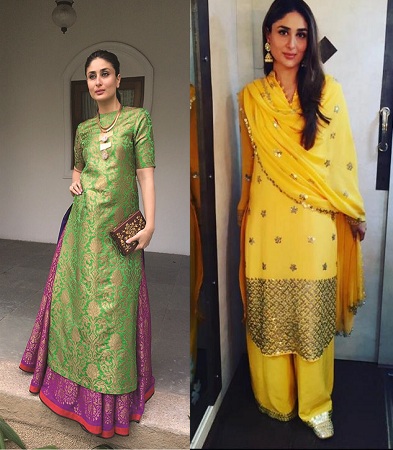 Black looks sophisticated:
Kareena Kapoor Khan has donned black chic dress with a long jacket as it provides elegance and beauty. Another advantage of wearing a black dress is that it offers a slimming effect that no other color offers.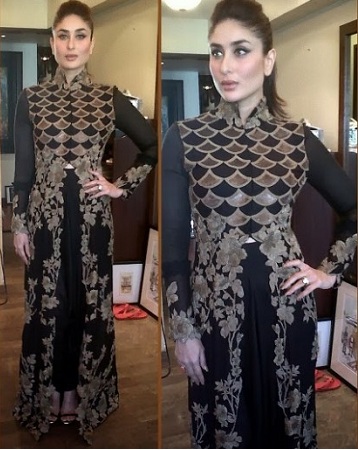 Kareena has donned comfortable pair of pants along with sneakers that are practical. She prefers to wear simple, stylish but comfortable clothes during the pregnancy period. The cut and fabric of the dress is important as you should be comfortable wearing it.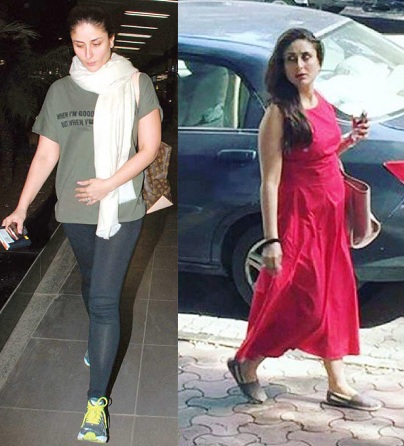 So, if you are a fashion conscious woman of substance and looking for some of the latest trends in women clothing, start following Kareena Kapoor Khan.