Not all of us are born with the perfect figure and many of us even don't prefer to have it. But now it seems that the trend of curvalicious bodies (a much celebrated trend of 50's) is coming back and as a result, now women across the globe are embracing the lovely lady lumps. Still, articles specifically written on plus sized women are seldom published on the web. But there is a great news and it is that over the past two years, the fashion of plus sized women has changed a lot. As a result, more and more huge brands and designers are coming up with plus sized clothing line almost on every season. So, those days are gone when plus sized women only used to wear loose black clothes to hide the extra flab.
Now as 2017 is here, so here comes a glimpse of the latest trends of plus size fashion by compiling different plus size fashion advices and tips to make this year really great for the plus sized women. Each of these tips is worth of your time and consideration, so have a glance!
Accenture the curves:
You must not afraid of flaunting what you have actually got. So, you never feel afraid of hiding the curves with baggy outfits; always accentuate those with the right tools. In these cases, slim, upper waist belts can be great sidekicks.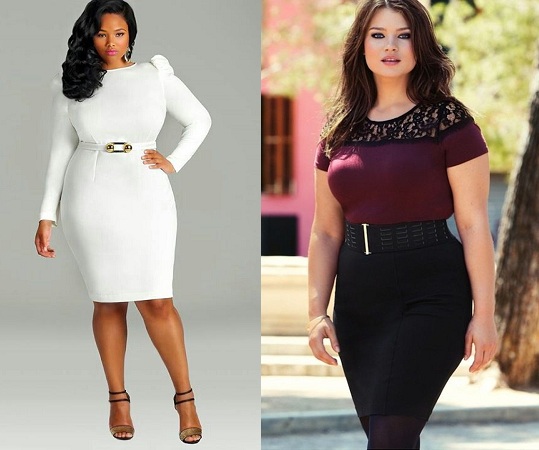 Jackets and blazers:
If you are curvy, then fitted blazers and jackets must be your new best friends. A perfectly tailored blazer can actually create difference in the physical appearance by perfectly fitting the forms and at the same time harmoniously highlighting them. Wearing tailored jackets, which will flare over the butt, is great for plus sized women as this type of jacket can help to balance the butt. But wearing jackets, which end at the butt is a big no in this case as these jackets only amplify big booties.
Dolman tops:
As long as tops are concerned, the plus sized women can freely invest in the dolman tops. Apart from being really comfortable, these tops also look super ravishing on curvy women, who prefer to strut their stuff in a stylish manner.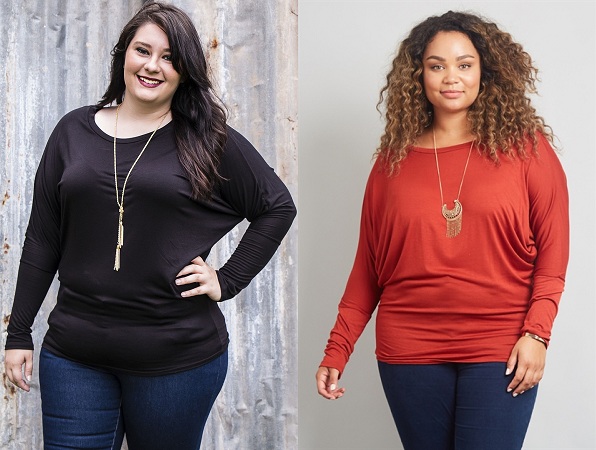 Smart prints:
For every plus sized woman, prints can be the best pal. The smart prints are one of the types, which can create a thinning effect successfully and therefore these can make one look leaner.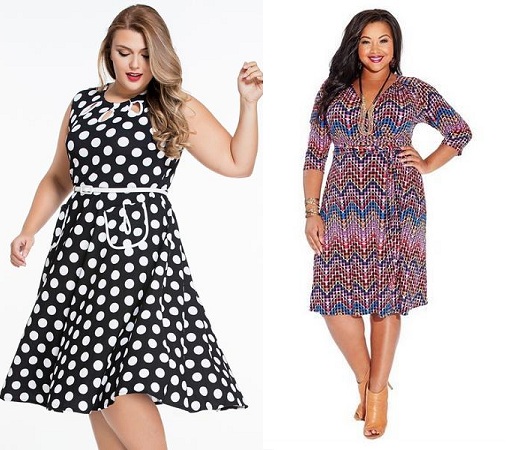 High waist:
Whether you choose to wear skirts, jeans or pants, wearing high waist garments are just the best thing for the plus sized women. These outfits can perfectly emphasize your waistline while beautifully outlining your breasts and hips and successfully hiding all those body parts with which you are not comfortable.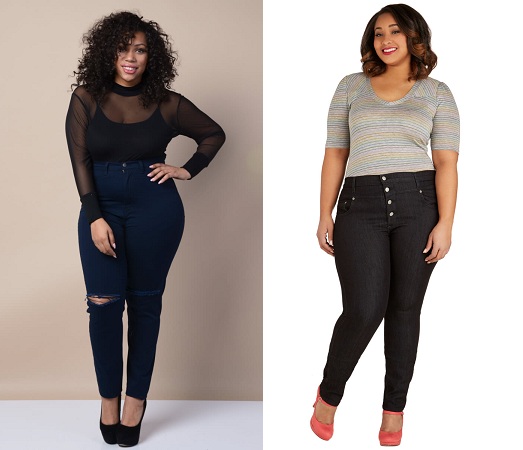 Strips:
Wearing strips is always considered as tricky. For the plus sized dresses, vertical strips work better than the horizontal ones. On the other hand, in case of wearing striped tops over big bottomed pants, curvy women should choose broader shouldered tops with wide strips.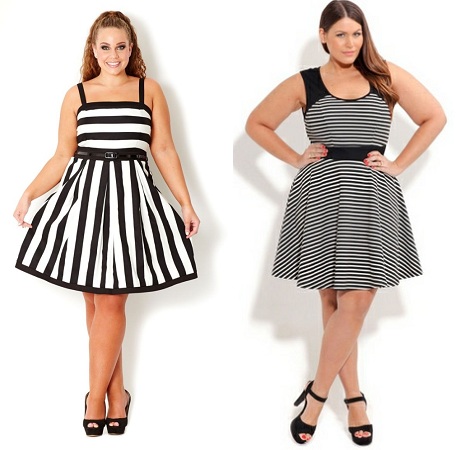 Say no to stretchy fabrics:
If you are curvy, choose to wear stretchy fabrics only in case of intimate wears as these fabrics are tend to cling to all the wrong places.
Flair skirts:
For women, with heavy bum, flair skirts can do wonder. These skirts cling to the backside but don't hug the thighs. This thing offers a sexy rounded S-shape to the bum. Besides, low waist skirts are also great as these will cling to the hips rather than the belly. But it is always better for the plus sized women to not choose frills in the skirts as these will add more volume to the outfits while making the curvy women look fuller.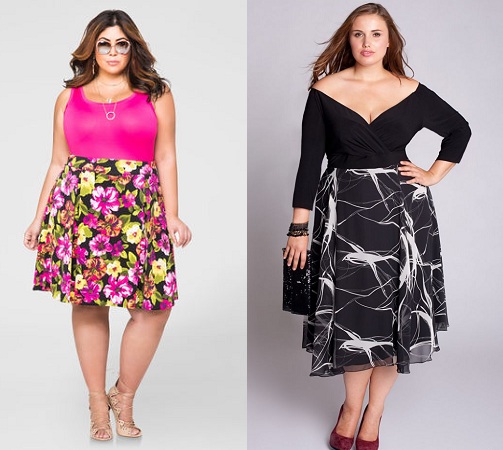 Heels:
To have a leaner and longer appearance, plus sized women must consider wearing heels. Wearing heels can only flatter your forms. You are free to choose the heel height as per your convenience.