Finally the monsoons are here and it is almost impossible to get enough of the soft showers and cool breeze. But monsoon doesn't mean that one should stash away all the trendy garbs. As rains offer us the much-required respite from the heat, this is the high time when we should revamp the wardrobe with just a little help from the gorgeous celebrities. The Bollywood divas are trendy, their style is always on flick and they also inspire us always with the veritable style. Looking bright, gorgeous and beautiful even after the gloomy, grey sky, the celebrity monsoon looks are just so steal worthy.
Here are some of these monsoon style ideas to brighten up your monsoon wardrobe:
Go back to the basic dresses:

One of the most important tips to follow regarding monsoon fashion is to keep it minimum to the basics. This is also the perfect way to add a little brightness to the wardrobe, especially on these gloomy days.
Opt for short dresses:

Forget all the muddy and drenched hemlines in monsoon. Also give your regular wear shorts and jeans a much required break. Rather opt for short dresses inspired by our Bollywood divas. Experiment on your overall looks by choosing to wear short skater dresses or shorts. These dresses look sexy, practical and these can also live up to your style quotient. For an additional point, combine the denim shorts with knotted shirts.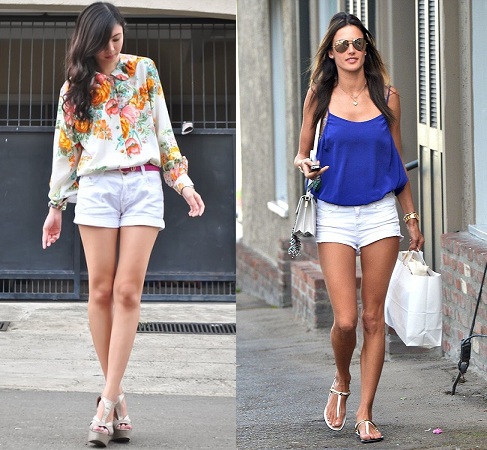 Rompers- a new trend:

Rompers are meant for every season. These work as the beautiful staple piece, while it comes to choosing the right monsoon fashion trend. Being uber chic, easy to wear and breathable, these rompers work as one of the practical monsoon options. These also come with easy to layering option. So, you can style these rompers in both formal and casual occasions because of the style, comfort and practicality.
Brightness overload:

Monsoon fashion trends are all about colors. So, you can go for neon and vibrant shades. Some of the fresh shades to opt for are: cherry, watermelon, royal blue and coral while neon pink, green, red and yellow are some of the colors, which work as the center of attraction. Shades like wine, grey and royal blue are all time favorites for the youngsters, mainly for the night events. So, take time and revamp the wardrobe inspired by the Bollywood outfits in bright colors like reds, pinks and cheerful yellows. To complete the look, flaunt pink lips with the dress.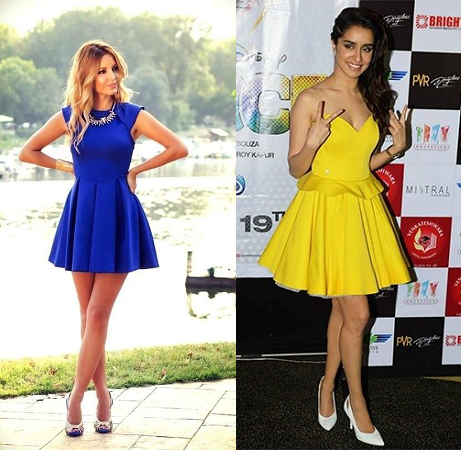 Opt for monsoon friendly fabrics:

During the rainy season, India becomes really humid. Therefore, it is better to avoid blings or clingy garments during this time. Rather, opt for the garments, which are comfortable enough and also allow you to breath. Linen or soft cotton are two of these monsoon friendly fabrics.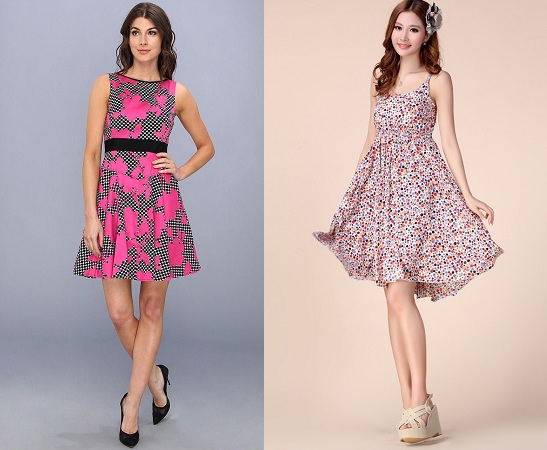 Go for neon power:

Neon, the trend of eighties is back and it is back with a bang. This monsoon, it is your time to add a dash of neon to the wardrobe. Make a splash on the neon shades like florescent yellow, pink and greens on your outfits on a gray day, but keep the overall thing minimal. Try to mix and match the outfits with neon pieces like the Bollywood divas.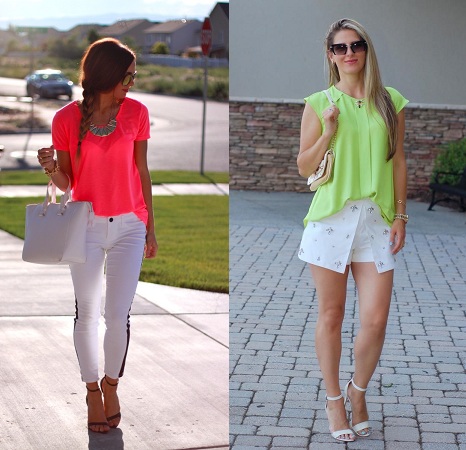 Consider wearing vibrant flip-flops and rain boots:

Want to step out in style this monsoon? Then accessorize your monsoon outfits with vibrant flip-flops and rain boots. Usually, flip-flops and rain boots are just unbeatable in this drenched weather. Opt for funky flip-flops as these can be carried and washed quite easily. These can also be worn easily with almost any outfit. So, you can pair these with denim or capris for a wonderful look. Without rain boots, the monsoon wardrobe is just incomplete. But there is no requirement of wearing dull and boring ones. These days, different types of printed rain boots are available, which will help you to look glamorous as well as to flow with the latest monsoon trends.