Summer is a hot season, full of sweating and heat. Therefore, women mostly prefer to choose clothes, which are light, breezy and also easy to wear. Wearing too many colors or layers can look cheap during the summer days. Instead, wearing minimalist outfits can make one look sexy, sharp and ready for going out. These are also great choice for the practical women and the ideal cool attire meant for this season.
Minimalism is in…
Minimalism is the only thing that you need in case you prefer trying out a clean and more polished look. While it comes to minimalistic fashion, there are mainly some basic shades like gray, blue, black and white. This trend actually looks clean and elegant, but the real thing is hidden in the sophisticated look. With a minimalist approach, one can actually look incredibly polished with just a little effort. Here the main keys are to no to little color, clean cuts and a complete enduring simplicity.
Minimalism looks brilliant for a number of reasons. Still it is completely on trend, it allows you to look highly polished with just a little effort and you must already have some items in the closet, which fits perfectly. But in case you feel that you need some inspiration to embrace this trend completely, then this post can be your guide.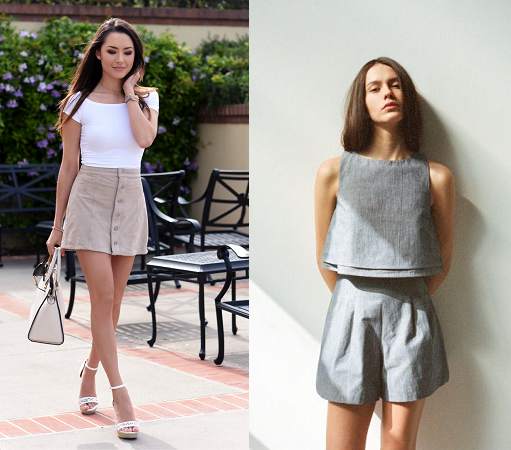 This post will offer you a complete guide on the coolest essentials of minimalist summer wardrobe and the latest trends of minimal fashion.
Combine the white bustier tops or cropped tops with light denim jeans and complete the look by adding black high heels and black hand bags.
Wear black cropped tops with white trousers and therefore complete the look by wearing statement black platforms with this attire. This will give you an edgy daytime look.
Wear plain white tee by tucking it into black midi skirt. Accessorize the look with pointed to white shoes and black shoulder bag.
Combine a pastel pink shirt dress along with a matching pastel pink jacket tied around the waist. Therefore, accessorize this look with black accessories like black cap and black lace up boots.
Combine a pair of denim jeans with minimal rips or design prints with a white button down plain shirt. Complete the look by wearing nude pumps and blue sling bag.
In case you want to keep the look classy yet super simple, then combine a polo shirt with peach shorts and therefore add sunnies and white Mary Jane heels to complete the look.
Black and blue are a great combination. So, you can pair black with royal blue color to get a stunningly fashionable look.
Another great combination is black and white and this combination always looks good. For such a unique combination, slip on some striped black and white shirt dress and therefore accessorize this look with a white sling bag and girly shoes to enjoy an ultra feminine feel.
This summer, wear a light blue shaded romper for a trendy yet casual outfit. Add some white accessories to enjoy a modern touch.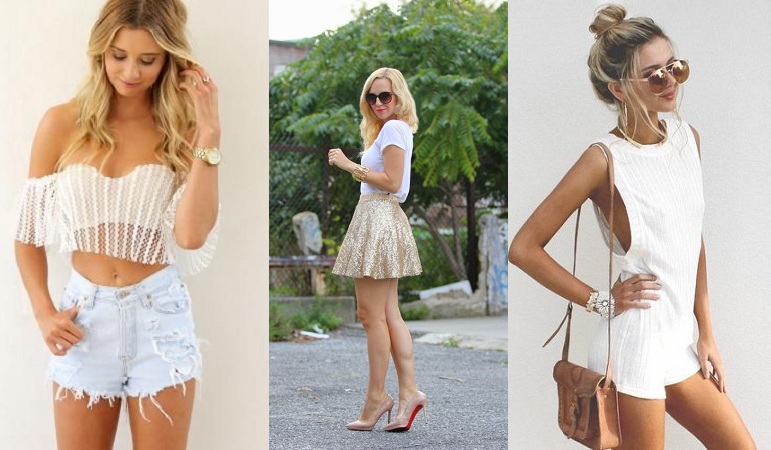 Apart from these, there are some other tips that you can consider to have a minimalist fashion this summer:
Floral prints: Florals are considered to be summertime staples and there the option ranges from bright and bold to super subtle. This print is also really easy to wear as the office attire. To maintain the minimalist look, keep other parts of the outfit relatively neutral.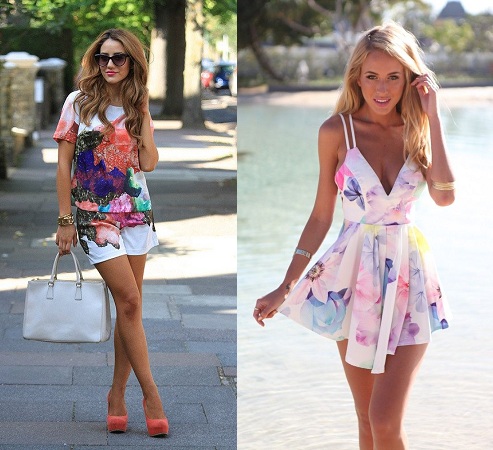 Pops of shades: Summer is the ideal time to break the brightest, boldest and the most neon shades out. Therefore, you can choose to add pops of colors in the accessories with the basic colored attire.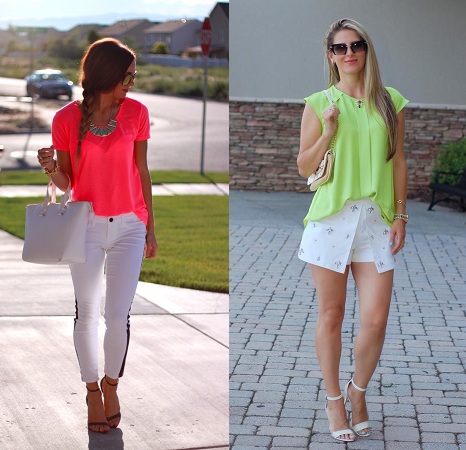 Bold patterns: In case you are not ready to flaunt floral, then you can easily go for bold patterns starting from abstract to gingham to tribal. To make this look office appropriate, keep the silhouette of dress parts classic.