When summers set in, everyone wants to have ice cold drinks and wear not so sticky stuff that absorbs the sweat quickly and easily. Also, getting tanned from the burning and scorching heat of the sun is a major concern of most of the women in today's time. In order to have a cooling effect in summers and stay protected from extremely high temperatures, women have started to adopt kurtis as fashion statement during the summer season that not only solve the purpose of beating the heat but also appear absolutely stylish and mesmerizing. Designers have come up with trendy kurtis that are sure to take away then hearts of women from around the globe.
Some of the latest designer kurtis that you would not want to miss this summer season are as follows: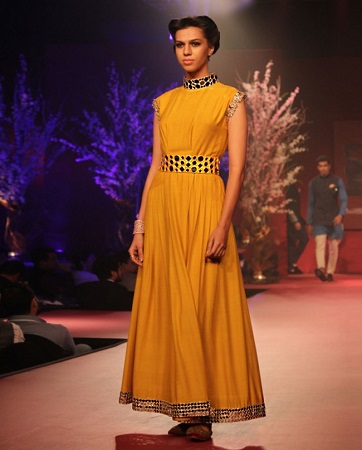 Plain buttoned up:
If you want a girly stuff and not too heavy one, this type of kurti is the best choice. A plain A-line kurti with buttons running from your neck till the end appears simple, sober and stunning. You can choose light and bright colours as per your taste. Even neon colours look wonderful on these types of kurtis. A three-fourth rolled up sleeve is the best suitable for such designs.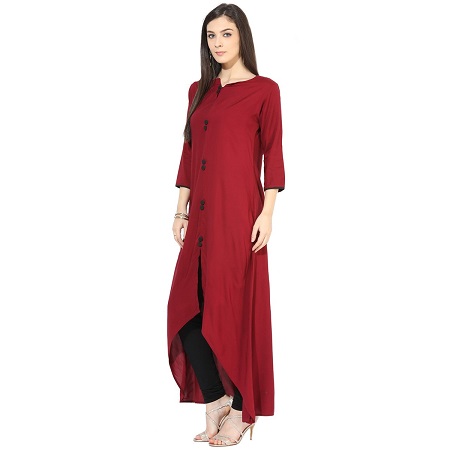 Shirt neck and long slit kurti:
A kurti which has a neckline like that of a shirt suits best to protect your back from getting tanned in the sun. Moreover, it gives a blended look like that of a shirt and kurti. In order to make it more stylish and pretty, you can have long slits that seem playful showing off little sights of your belly. Long slits will be in great vogue this year.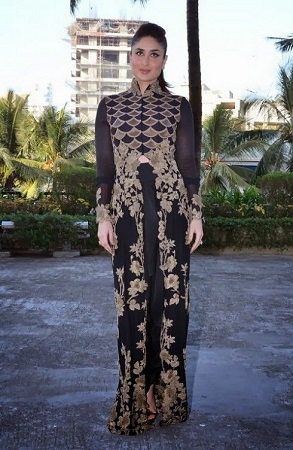 Spaghetti kurtis:
When you are planning an informal outing, or get together with friends or family, you can always rely on spaghetti kurtis perfecting with unique neckpiece or choker and pairing it with salwar or pajama works best for the exact gaze of that summer traditional look.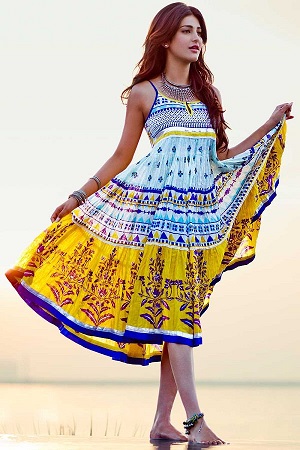 Sleeveless kurtis:
Sleeveless kurtis appear totally mesmerizing and amazing in summers. You can wear them with long skirts or palazzos or any kind of comfortable lower. Bang on any occasion with wedges, matching bangles and metallic earrings to add all the glam to your outfit.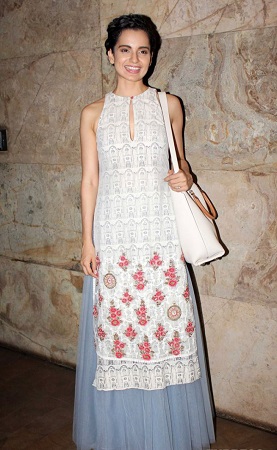 Halter neck kurtis:
When you want something very comfortable and stylish, halter neck kurti is a great choice. You can choose your favourite pattern and cloth material and go trendy with halter neck kurtis. Wear them with jeans or pants or pyjamis at any formal or casual meeting during summer season.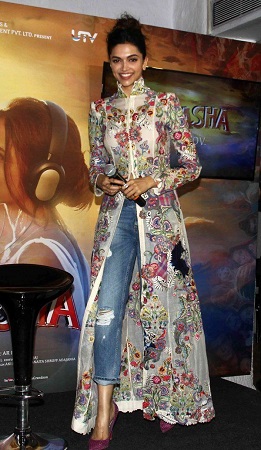 Cold shoulder kurtis:
These kurtis possess cut at the shoulder part and give a unique and stylish look to your kurti. With this type of kurti, you do not need to overdo with your neckline and keep it simple and moderated. These types of kurtis are sure to be in great vogue this summer season.
The above mentioned types and designs are must to be given a try this summer season to overcome the exorbitantly high temperatures and stay cool.