Stripes are considered as a timeless fashion staple and irrespective of the season, these perfectly blend in various themes. Every summer, the stripes work as a big trend and there are numerous types of stripes with which the experiment can be done. In fact, the global runways are completely dominated by the stripe patterns starting from bold sailor motifs to mod zigzags. Besides, there are chunky stripes and the ultra-skinny railroad patterns, which are basic enough to pair with some other bold colors or prints. Apart from that, there are many things about the stripes that you can explore.
The origin of stripes:
Stripes are known as one of the earliest examples of woven textiles and also a natural consequence of the color variability of different yarns, especially the woolen yarns. At that time, the yarns dyed in different colors were used to produce these striped clothes. At the early historic period, stripped clothes were a normal part of the repertoire of the weaver in the cultures across the globe. But this doesn't appear that wearing striped cloth was a prevailed trend in any of the societies of antiquity.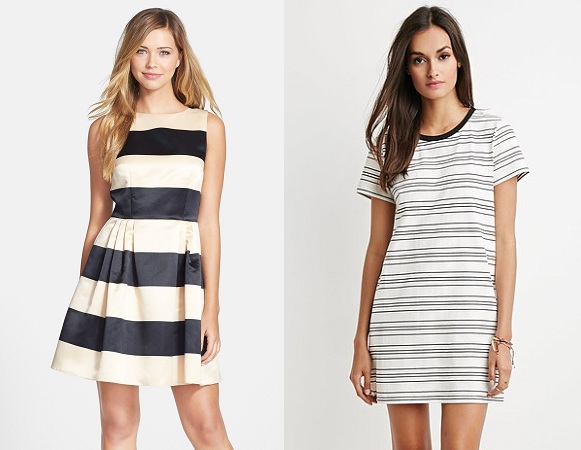 Availability of stripes in fashion:
Even though the stripped clothes never lost the connotations of deviance and danger entirely, but this acquired some other associations. Therefore, by the 18th century, stripped clothes entered the collection of ordinary fashionable clothing of the European continent. Specifically, the stripped clothing gained both leisure and sports connotations. The almost endless number of probable combinations of widths and colors in which the stripped clothes could be created led to the symbolic and continued use of striped garments in the way, which recalled the old rules of heraldry in a distant way. Besides, the association of striped clothes with sporting pursuits and leisure also make the canvas of sturdy stripes popular for the upholstery of the outdoor furniture, the canopies of cabanas and beach umbrellas.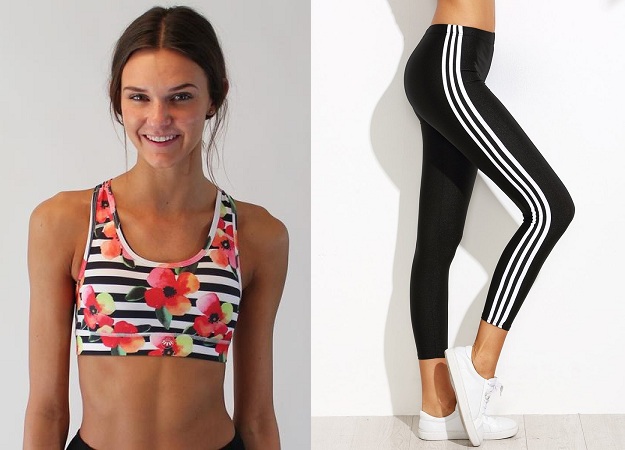 The popularity of the striped clothes in the twenty-first century:
At the present time, striped clothes have become really popular in the field of women's attire and as a result, a large number of ready-to-wear dresses for women include different types of striped skirts, dresses and shirts. Not only in women, the striped pattern has also got an immense popularity in men. Therefore, the horizontally striped clothes have got immense popularity in both men and women. But most of the uses of striped clothes these days are understated to escape immediate notice. Therefore, striped clothes are used primarily for making men's ties, shirts, and suiting materials.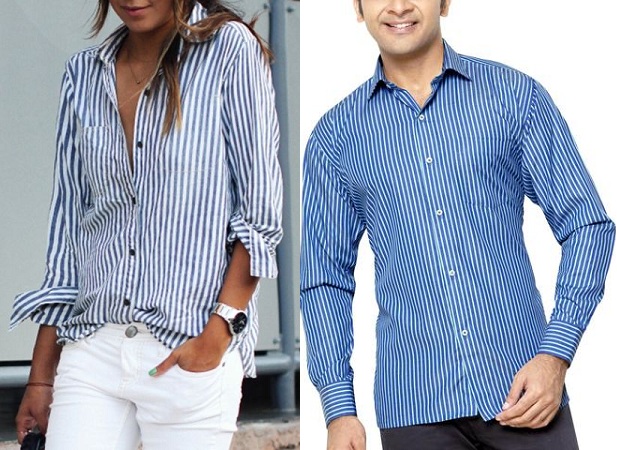 Vertical stripes are more popular as these create the illusion of taller and slimmer body. As a result, men prefer to wear suits with slightly fuzzy stripes in some light colors or dark suits with thin stripes.
Tips for styling with stripes:
Stripes are really versatile in nature and therefore these can easily fit in formal or casual wear. The most popular trends of stripes are the resort wear or nautical trend. The resort wear is comfortable and cool and here the stripes are used in different thicknesses in vertical shapes with the palette of whites, red, blues or yellows. So, if you are the one, who prefer this style, then here are some tips to flaunt this style in the right manner.
Opt for vertical stripes: There are basically two fundamental options that you can consider while it comes to selecting between the types of the stripe that you want to wear. One is vertical and horizontal. With some exceptions, the horizontal stripes are more stylish options. Horizontal stripes are often difficult. But the vertical stripes don't carry negative connotations.
The best thing about the vertical stripes is that it makes the wearer look taller. On the other hand, the horizontal stripe is a complete no for those, who are overweight and this style makes the appearance of the overweight people more overweight. But in case you prefer horizontal stripes a lot, then you can opt for one or two horizontal stripes over a solid background. Or you can choose to wear dresses where the stripes come with some varying weight.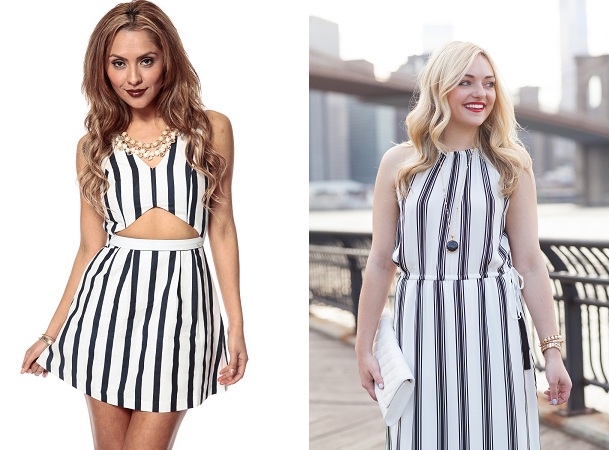 Stay away from complementary colors: With the direction under control, it is also necessary to choose the right color for the stripes. Basically, there is no color, which men choose to avoid. So, in this case, you must consider your personal style to dictate the colors, which will work the best for you. But there are some color combinations, also known as the complementary colors, which must be avoided. These are basically the colors, which are opposite to one another on the color wheel like as yellow/purple, orange/blue, red/green etc. These contrasting colors mostly seem loud and also look aesthetically painful while these are on top of each other.

Opt for thin stripes: If you consider this point, then vertical stripes will be the best thing that you should choose. But there are some situations, where the horizontal stripes will be your best choice. So, before you choose any, decide the weight of the stripes that you want. As per a general guideline, you must choose thin stripes. Whether it is vertical or horizontal, the wide stripes don't look stylish at all. Another good option is to choose stripes that are less than one inch in width. Varying weight can be preferred.

Choose pants with pinstripes: These days, pants with pinstripes have become really popular. The best thing about these pants is that these are really versatile and therefore can be worn almost anywhere starting from bar hopping to business meetings. But you need to be careful while pairing these pants with shirts. The pinstripes pants only look good with solid shirts and sports coat. The entire combination offers a sophisticated and trendy look.

Select a suitable pinstripe suit: You can't look better than wearing a perfectly fitted pinstripe suit by any good designer. The best part about the well-made pinstripe suits is that here the stripes connect at the seams. Try to pair this type of suit with a solid shirt with the color that matches the color of the stripe along with a mild patterned tie.

Never wear clown socks: This is a simple rule to follow while it comes to wearing stripes. Wearing socks with wide horizontal stripes is a big no unless you want to make your appearance like as circus clown. But in case you prefer stripes in socks, then choose socks with thin gauge and very subtle contrasts.

Always mix the stripes cautiously: Never wear two pieces to clothing with stripes together. It means, never wears a striped shirt with a pinstripe suit. But in some cases, this type of fashion rule doesn't apply. This doesn't mean that you can combine any type of stripes together. Rather, in case you really want to mix stripes, then the best option is to choose stripes that have different weight.