Elegance, tradition, fun, food, and hue – Indian weddings are just a perfect combination of these five major factors, be it costume, functions or cuisines. Naturally, every bride dreams to look the best on her Big day and Indian brides are blessed a bit more to look mesmerizing by default. Thanks to their natural charm, unique sense of styling and no-nonsense attitude, for making them different everyone else in the crowd.
But as an Indian bride, it will take a lot of time and patience for you along with some proper guidance to pick the most suitable bridal attire for the D-day. The fashion trend is changing, the aspect of stylization is getting different day by day and with so many options at hand, you can go on experimenting with your look. So let's take a peek at all the available options you can get before picking your wedding attire.
Ditch the Common Ideas of Wedding Attire
Sari or lehenga has always been a preferable choice for Indian weddings. In fact, for reducing the draping effort, a new combination of traditional attire came up as 'lehenga sari'. But we are talking about something more innovative that can save your time, make you look one-of-a-kind, and keep you graceful throughout the occasions. Yes, you got it right. The bridal gown is the new add-on that we are talking about. Choosing a suitable bridal gown can be a challenge when you lack the guidance for selection. That is why we thought to prepare a handy list of suggestions for your D-day gown.
Be Wise While Choosing the Color of Your Bridal Gown
Colors like bright red, maroon, orange, royal blue, or yellow, are the preferable ones among the Indian brides. The trendy add-on colors to the bridal wardrobe are violet, copper blue, dark green.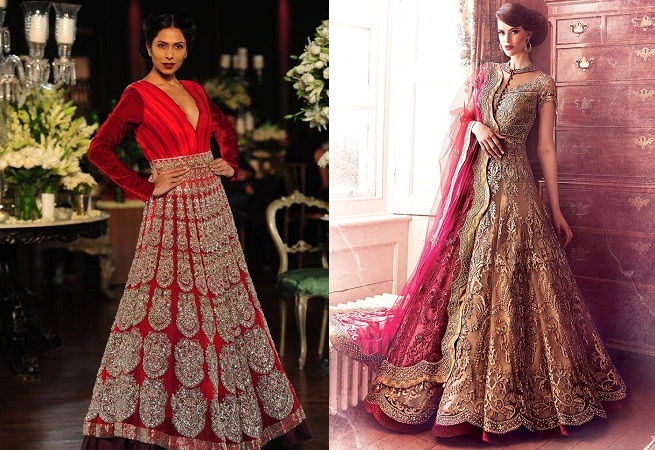 Tip: Choose something that goes perfectly with your attitude and complexion to get a drop-dead gorgeous look.
Select a Traditional yet trendy Fabric
Thread work and embroidery patterns are the most common fabrics available in the market for wedding attire. Silk, georgette or satin can also be good for bridal gowns. Adding gems, pearls, laces, motifs and various metal accessories to wedding gowns can complement the entire look.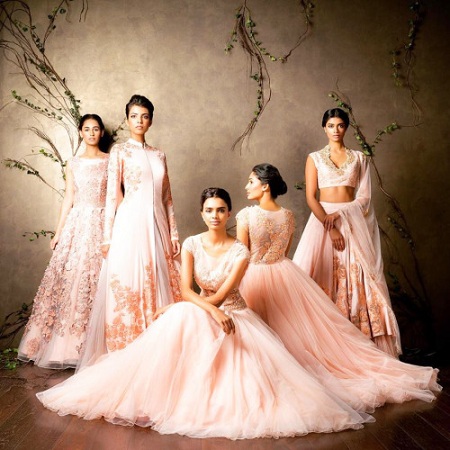 Tip: Making your bridal attire too heavy can make you feel uncomfortable to put it on for a long time. So go for lighter add-on items to be stitched on your bridal gown.
Your Attire Should Make You feel Comfortable
Lehenga and saris, which are meant for a wedding, are generally too heavy to carry. So, be extra careful when you are choosing your wedding attire. The measurements should be accurate. Or else, it may become too suffocating to breathe. Before finalizing on your wedding gown, consider the weather first.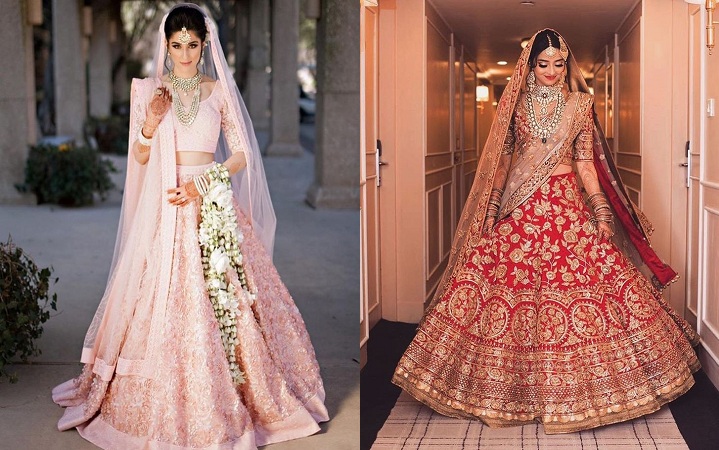 Tip: If it is too hot, georgette or lightweight silk can be an ideal choice for you to get rid of the sultriness.
Select a Reliable Merchant for Your Wedding Attire
Many online stores are available these days where you can provide all your requirements and your customized wedding gown will be ready. Also, the designers have their own online stores for exhibiting their creations to the buyers. So, instead of going to a local store for your bridal gown, choose a reliable one. Set your budget, all the possible customizations you want to have on your bridal gown and just start hunting for the best store.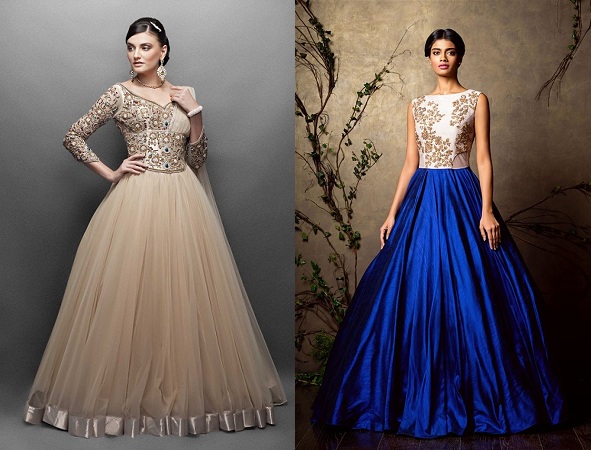 Tip: Start searching online with the suggestions from your near and dear ones. Delay in ordering may cause inconvenience.
Find Accessories that Enhance Your Bridal Look
Last but not the least, wedding accessories are the life of your bridal look. Right from your head to toe, you need to look fantastic as a bride and so all you need is to choose right accessories for your outfit. Be it a clutch, golden heels, hair clips or any other makeup accessories, go for reliable brands you have been using. But do not compromise on quality at all. A single rash on your skin can ruin the entire look.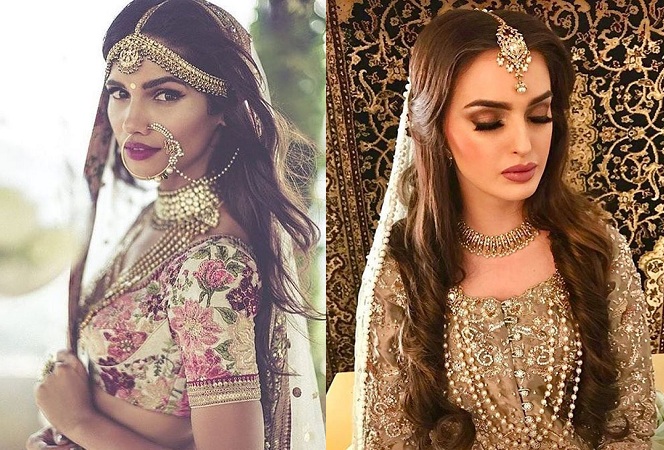 Tip: Go for a makeup and accessories' trial before the D-day so that you can improve for better.
Various types of Indian wedding attire and accessories you will come across in the market. Among them, you only need to choose the best one for yourself that holds a candid look on your Big Day! Good luck lady!