India happens to be a country of hot summers. In most parts of this country the summers are absolutely scorching and thus we need a lifestyle that can help us beat the heat of the long summer months. From food, to sun protection to clothes we need to take care of everything that can help us pass the summer months without much hassle. But whatever we do it needs a style statement too. Especially when it is about clothes we all need to make our own style statement and make ourselves stand out of the crowd. Women in India have come a long way from the simpleton to the most stylish ladies who can carry both ethnic and western wear with same ease.


The summers of India varies from one region to another. While there is a lot of humidity in the eastern part of the country, places like Gujarat and Rajasthan are very dry in the summers. So choosing the right clothes especially for women becomes very important. If you are travelling during these months then keeping a combination of clothes that is suitable for both the climatic condition is apt. Summer means light clothes and sleeveless tops for women. If you are looking for a western wear collection then it would be a good idea to choose sleeveless tops paired with shorts or skirts.
What are you choices for summer?
Well to begin with you have plenty of choices in your hand when you are shopping for summer clothes. Summer months are meant for fashion and if you follow the latest trends then you would know that tops are dominating the scenario nowadays. When you are looking for light and hassle free clothes it is always better to choose western over ethnic. Ethnic wears get a little heavy even if they are ideally meant for summers. But you just cannot beta the comfort and ease of a spaghetti tops when it is compared. Yes, sleeveless tops paired with jeans, skirts and shorts or capris can be a great wear for the hot summers.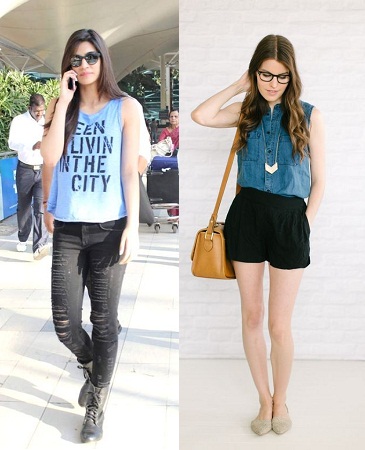 When it comes to sleeveless tops nothing can beat the heat of spaghetti and one of the best things about these tops is that women of any age group can wear them effortlessly. Whether you are at home or outside these spaghetti tops will keep you cool, light and breezy. These tops come in a riot of colours and thus you can have a whole collection of them in your summer wardrobe.
Spaghetti tops are the best
Yes, certainly spaghettis are the best and not in summer but in all season. The best things about a spaghetti top is that you can easily team it up with a shrug, t shirt, casual shirt, chiffon tops and so much more. It adds a lot to your style statement on the whole. Spaghetti tops are inexpensive and never go out of style. That makes these tops an all season wear. Even in the winter months you can use knit spaghetti tops inside your jacket. That really looks cool on every woman. Pair your knit spaghetti with a jeans and knee length boots along with a long jacket and you are just perfect for almost all occasion. Whether you are going out with your friends for a movie date or just staying home and enjoying your day, these tops will help you keep cool and stay stylish at the same time. When the summer is heating you up, cool it off with different colours of spaghetti tops in your wardrobe. These tops can go quite well with ethnic skirts as well.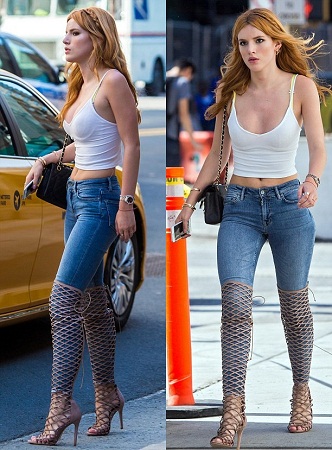 Difference between spaghetti tops, tank tops and a camisole
A lot of people may not know the exact difference between a spaghetti top, a tank top or a camisole. While all three of these tops are really great for summer wear they have a very different purpose and they look quite different as well. So when you are going out to shop for your summer wears you need to know the differences so that you can have a better shopping experience.
Spaghetti tops – Spaghetti tops are named after the noodles since these tops typically come with noodle like straps on the shoulders. These are proper tops that are teamed up with a bottom. Spaghettis are available in different colours with laces on the neckline or without them. They are usually available in cotton, lycra and spandex fabric to offer comfort. They can also act as lining for sheer tops.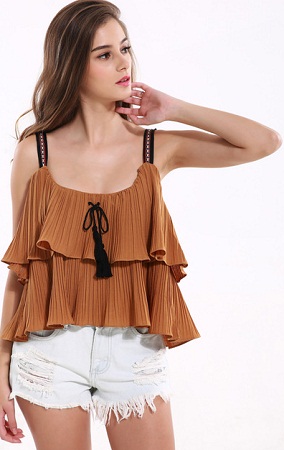 Tank Tops – Any sleeveless shirt with varied types of shoulder straps and short length is what actually a tank top is. Tank tops are usually worn by athletes as undergarment or as a top. These tops are body hugging and are cropped around the belly. Tank tops are available both in sleeveless and half sleeved styles.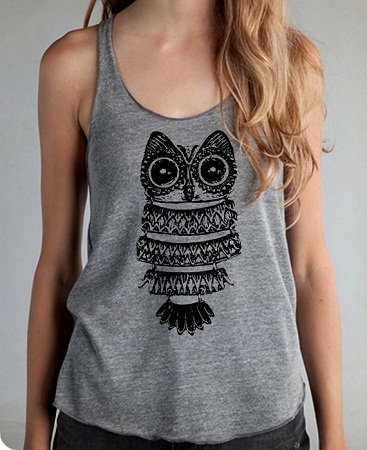 Camisole – A camisole looks more or less like a spaghetti top. But it is typically worn as an undergarment and never used as a top. It can also be used as a nightwear. A camisole has two straps on the shoulder with a deep plunging neckline to provide extra room for the tops that is worn over it. A camisole can be worn without a bra and are available in fabrics like satin, spandex, lycra and cotton. Camisoles offer support to the see thru and sheer tops. Tank tops are available with different necklines too.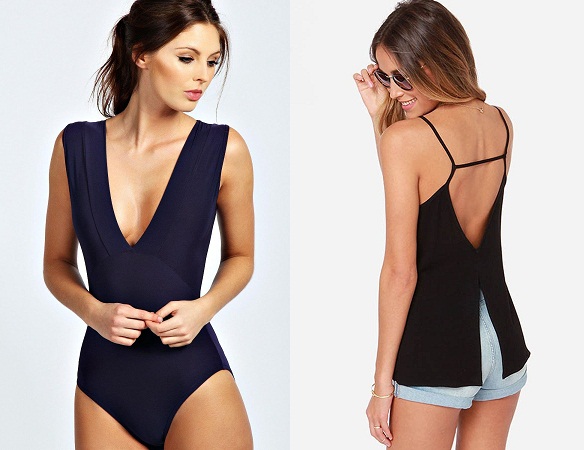 Conclusion
One of the best things about summer is that you have plenty of choices for your dresses. Especially women can have a plethora of choices regarding their tops, skirts, shorts, jeans, capris, trousers and so much more. Spaghetti tops are the best when it comes to summer clothing. It is simple, chic and affordable. The fabric of these tops is very comfortable to wear and offers you great relief from the heat of the summer. So if you are going out to shop for your summer wardrobe, make sure to add a few bright colours of spaghettis in your shopping basket.