In fact, women have a wide variety of tops to select from, which are available in different styles, cuts and sizes. So, the wearers are free to select the ones, which suit to their age, body structure, personality and age rather than following the trends blindly.
Sometimes, effortless and simple clothes are considered to be more fashion savvy than going mad after trends. It is because sometimes we prefer to take a break from the fashion crazy world of funky cutouts, wild prints, and latest trend of tops, jackets or trousers. This is the place where sleeveless tops come to the scenario. Considering the comfort of these tops, these have almost become a hot rage in the social and college life of teens and also to some other events like parties, offices, dinners, beach and dates.
Emergence of sleeveless tops:
The sleeveless tops have been around for almost decades. Earlier, these were available in the form of sleeveless t-shirts and often identified at the most common type of clothing choice for athletes and body-builders. Therefore, in the 1990s, the popularity of these tops decreased and experienced revival after two decades when these comfortable garments become a prominent part of mainstream woman fashion. These days, these tops have become a must have in woman's wardrobe and these become most popular during the summer days, when these tops are worn as casual wear.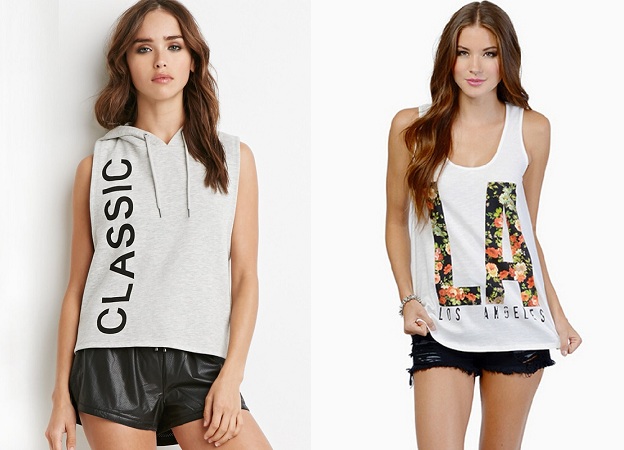 Reasons sleeveless tops are so popular:
The best part of these sleeveless tops is that these can be worn anytime of the year. But in the hot and humid summer days, these tops become one of the most versatile attires, which can be styled to almost any and every look.
In fact, there is no limit to options while it comes to mixing and matching these sleeveless tops of various colors, styles and designs. This thing makes these tops a terrific staple for almost any type of wardrobe. For instance, these tops look just perfect with the Capri pants or skinny jeans. Therefore, you can accessorize your look with the right type of footwear and jewelries.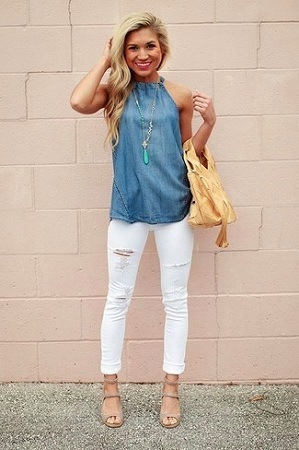 Different styles of sleeveless tops:
The sleeveless tops offer the wearers the level of comfort, which is actually hard to match by other tops. Some of these works as standalone garments and these are made of thicker fabrics, while others are mostly worn as undergarments or need to be paired with jackets, hoodies or shirts.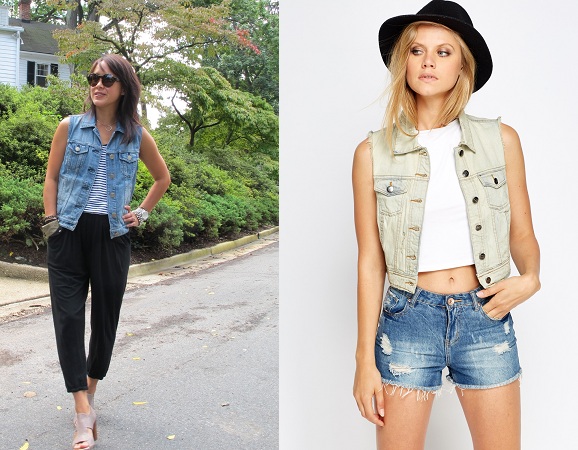 Selecting the right style of sleeveless tops can actually flatter the body of the wearer; though making the right selection entirely depends on the body structure of the person wearing it. For instance, the body shape of wearer can be enhanced with various styles and prints of sleeveless tops. Besides, the selection of material also plays a major role here. It is because, the top material is capable of keeping the body cool or sweaty. So, before you invest on the sleeveless tops, here are the details of some of the types:
Sleeveless tee: Though these tees are mainly worn by men, especially by the men bodybuilders, but these days, these tees are also worn by women during exercise and sports. These tees are mostly made of cotton as this material can keep the wearer cool while working out.

Halter top: This is basically a version of sleeveless shirts mainly worn by women. This top comes with a halter neck that is mainly a type of strap running to the back of garment from front. The strap is mostly tied around the neck of the wearer and knotted at the back side. So, this top allows the wearer to uncover the back and a large amount of shoulder blades.

Tube top: This is another form of sleeveless top, which wraps the upper body of the wearer. The pattern of this top is very tight around the breasts so that it can remain in place. Both the upper and lower part of this top has elastic to hold it in proper place. The cropped versions of these tops are also available, which expose the belly. As these tops are mainly figure hugging, therefore these perfectly flatter slim figures.

Camisole: This is a type of sleeveless top/shirt worn by women. Though this was previously worn as the undergarment, but now women are also using this widely as outerwear. This type of top comes with really thin spaghetti straps. The length of this top extends up to the waist, but some of the camisoles also reveal abdomen. Camisoles are mainly made of silk and satin, but now these are also made of some other materials like nylon, lycra or spandex.

Choosing the right sleeveless tops:
Sleeveless tops are mainly available in a wide range of brands, fabrics and designs, therefore selecting the right type of top for any specific occasion will not be complicated. In fact, there are some rules that need to be followed while it comes to buying sleeveless tops. Following the rules ensure that the wearers can choose the right kind of tops that look flattering on them in order to avoid any fashion disasters.
The main rule of choose sleeveless tops is to choose the necklines, which accentuate your bust perfectly rather than the strapless numbers, which flatten the chests. The sleeveless tops can be a little flattering, but the tank styles or more scooped out styles of these tops can make the soft arms look larger. The scooped out armholes emphasize the back skin, under-arm skin or softness in the shoulder. In case you have wonderful shoulders, then you can show off those with halter cut sleeveless tops.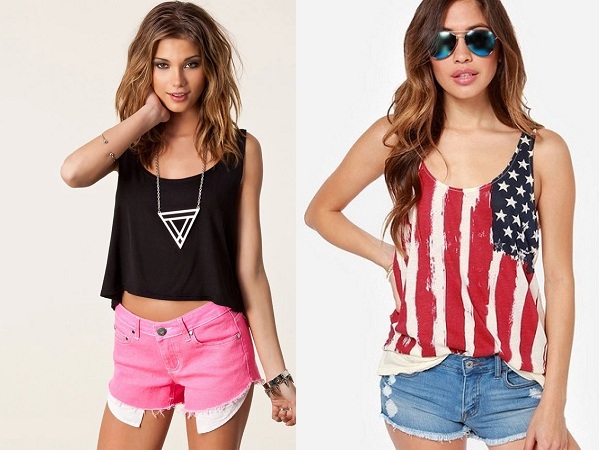 The sleeveless tops can be perfectly coordinated with layers or you can also work out in them. This is how versatile these tops can be. These can either be dressed down for a casual look or you can also add a cardigan to get the professional appearance. In case you like to be comfortable and want to look exceptionally beautiful as well, the traditional looking tops are just perfect.