So, whether you are in search of a styling attire that can give you a sexy yet fresh silhouette, then nothing can be better for you than a bodysuit. Being really versatile, these bodysuits can be paired perfectly with almost any look like as with a pair of ripped skinnies, high waisted skirts and pencil skirts, kimonos, boyfriend jeans, trousers and blazers, skinny jeans or a streamlined body conscious midi.
The best thing about the bodysuits is that these are not only versatile, but also really practical and these features make the bodysuits ideal for workplaces, clubs, dinner invitations, date nights or even to run an errand on a casual day. Another great thing about these bodysuits is that these can complement almost any type of body. So, whether you are plus size, thin or curvy, you can go for the bodysuits.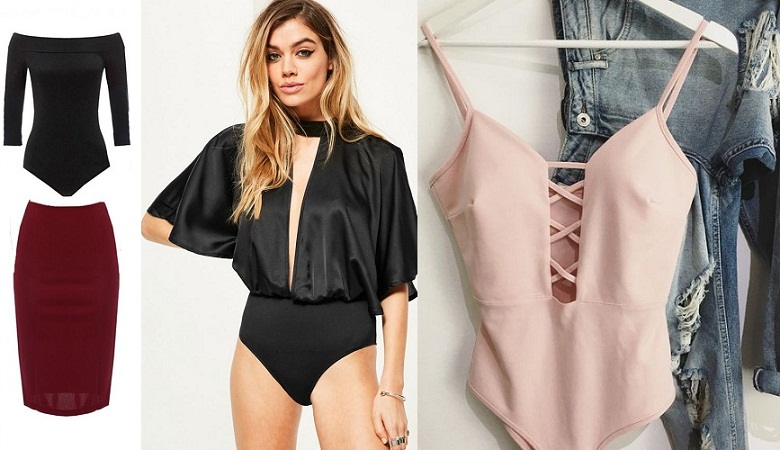 The bodysuits can eliminate bulk as well as can flatter the body while being effortlessly lean and clean. So, with the bodysuits, it becomes really simple to get dressed. As the bodysuits are mainly made of spandex like fabric, therefore these give the users less intense effect. Besides, these also work like shapewear and therefore these perfectly hold things while accentuating the wearer's body to show off the assets.
Bodysuit options:
There are myriad options available while it comes to choosing a bodysuit. Some of the popular styles include: Bandeau style bodysuit, cold shoulder bodysuit, crochet bodysuit, sleeveless mesh bodysuit, off the shoulder bodysuit, backless bodysuit, plunge front bodysuit, long sleeve bodysuit, cut out bodysuit, cross over bodysuit, keyhole front bodysuit, bare back bodysuit, lace upfront bodysuit, turtle neck bodysuit etc. So, the wearers are free to choose their own styles as per the preferences.
The latest invention in the field of bodysuit dresses is the bodysuit blouse, which is designed to be paired with saree.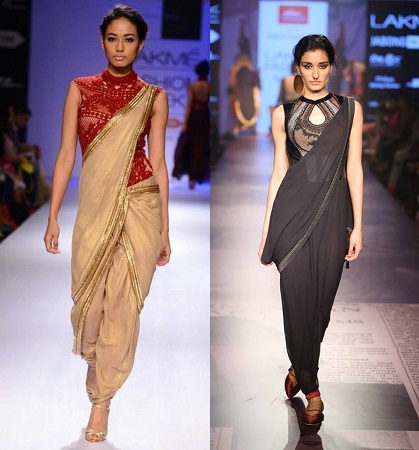 Bodysuit blouses:
Using the bodysuits as blouses is a wonderful idea, which became a reality with the help of designer Tarun Tahiliani, who showed it that bodysuits can be paired with printed sarees. The bodysuit blouses fit perfectly to the body shapes. These days, the bodysuits are also available in the forms of readymade outfits with sarees attached to these.
Therefore, it can be said that the bodysuit blouses are just perfect while it comes to comfort and fitting. Just catch this style and ask your designer to make the right bodysuit blouse for you. This will give your look more base. In case you are in search of corset style blouses, then opting for the sheer bodysuit blouses will be the best choice undoubtedly.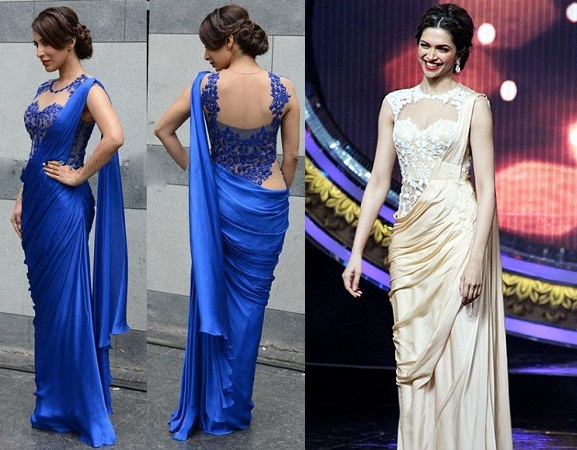 More details of bodysuit blouses:
By now, you must have seen beautiful bodysuit blouses in different stores. These blouses come with a range of styles and designs to select from. And while paired right, these blouses can add a bit of sophistication to your overall look. Often experimenting with different materials becomes a big challenge. But with the bodysuit blouses, this is not a problem anymore as these blouses are not only made with perfect materials, but also look stylish with almost every saree types, including a simple single colored chiffon. It presents the wearer's body in ideal fit and shape. Another best thing about this blouse style is that it fits with all sizes.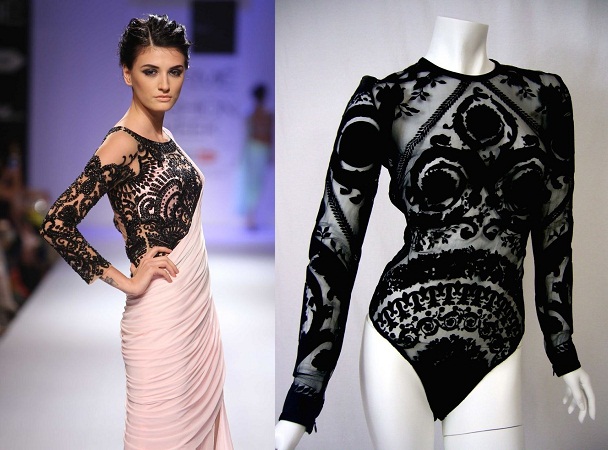 Tip to remember before choosing bodysuit blouses:
The bodysuits perfectly cling to the wearer's body while revealing every curve of her like mirrors. So, while experimenting with the bodysuits, make sure you know about your body type well. You must have a well-toned body and perfectly toned arms to flaunt this blouse style perfectly.