The backless blouses have got immense popularity in the fashion world in the recent time. This style looks sexy and gives the sarees a luxurious look with the perfect fit, neck style and back pattern. The backs of these blouses are mainly supported with sleek knot or thread or with 1/4th coverage fabric. Besides, there are some added features like latkans or tassels on the back, which adds grace to this blouse. All these features make these blouses really versatile to wear with almost any saree types, especially with the silk and chiffon sarees and to almost any special occasion like wedding or anniversary.
Teaming this blouse type even with a simple saree can enhance the sex appeal and beauty of the saree. This is one of the features that make this blouse a complete rage among the Bollywood celebs, page 3 wannabees and even the common women.
This blouse style is meant for women with great figures and the confidence to carry off this style perfectly to make the jaws drop. But in case you are not sure the right way to flaunt this style, then this article will help you.
Some of the popular styles of backless blouses are:
Simple backless blouses: The simple backless blouses come with some designs throughout the back. In some cases, a different colored cloth is used at the blouse's back with which the hook is therefore adjusted.  This blouse can be the perfect pair of different types of colorful sarees.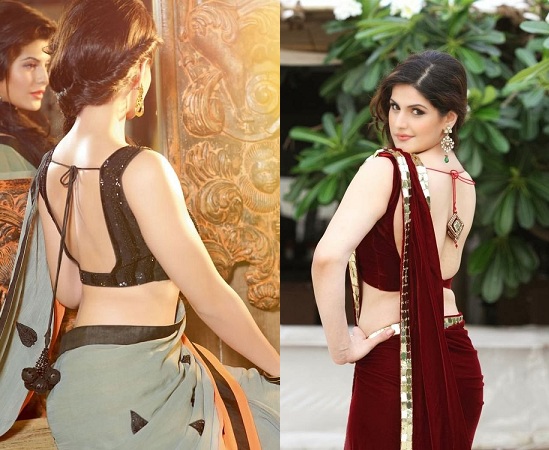 Backless blouses with jeweled back: Women, who don't comfortable wearing completely backless blouses, can try out this style. These blouses also come with an intricate detailing of stones, strings, beads and tassels in a way, which make the look of the blouse really fab.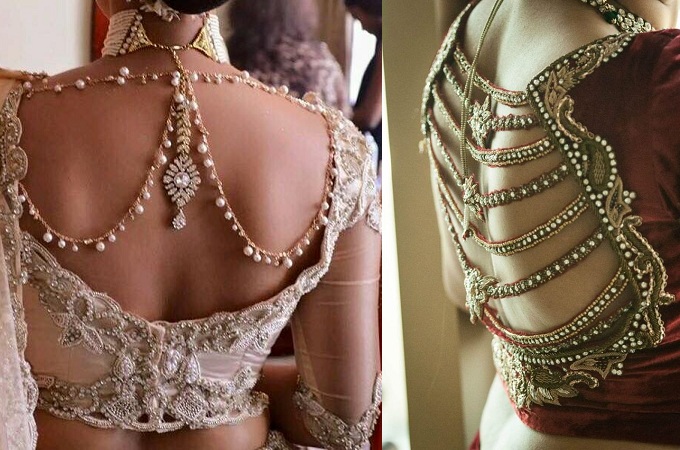 Lace fitted backless blouse: In case you want to go for backless, but don't want to reveal it much, then this blouse style is just perfect for your need. Here the lower part of the blouse is decorated with some beautiful laces and some other embellishments. The combination of these things makes this blouse style a perfect wear for different occasions.
Low neck backless blouse: This is one of the best backless blouse styles meant for women, who love to go backless. With this blouse style, it is actually possible to flaunt the upper back portion successfully. This blouse style mainly comes with some beautiful adornments at the back parts of the blouse, which make the look of this blouse more attractive.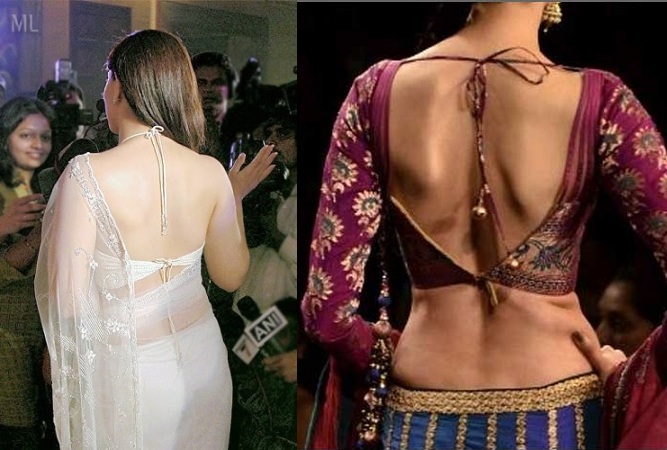 Noodle strap backless blouse: In this backless blouse style, the edges and straps are studded with some colorful stones.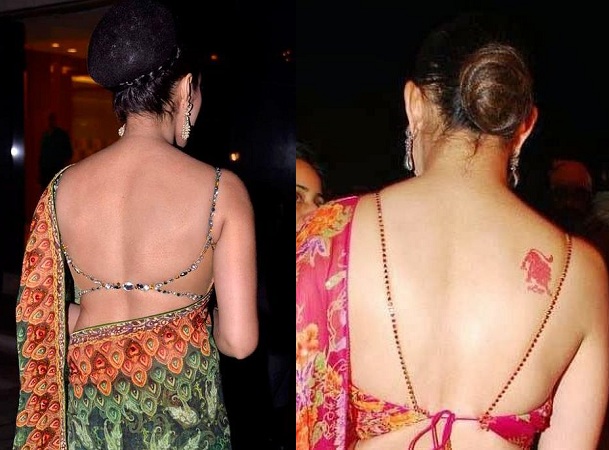 Backless blouses with beads: This blouse style comes with embroidery and beads work throughout the blouse border and therefore this can perfectly go with almost any saree type.
Backless blouse with an oval opening: This is another popular style of blouse where the back part of this blouse creates a beautiful oval shape. Adding lace to this design can make the blouse style more attractive.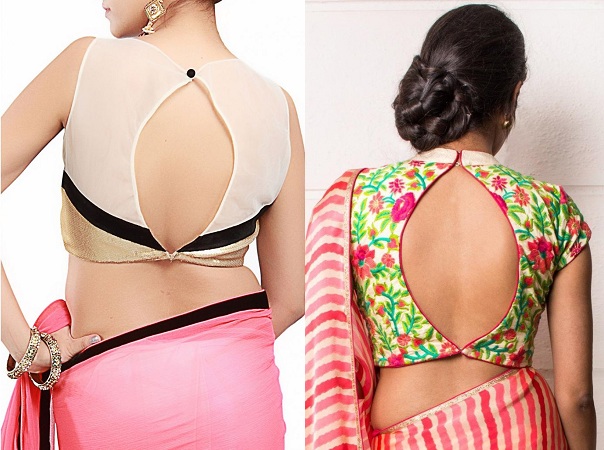 Fabrics used for backless blouses:
The backless blouse style is not only differentiated by the design pattern and cut. But here the fabric used also plays an important role. Though almost any type of fabric can be used to create these blouses, but mostly lace, net and chiffon are the materials, which are used to create these blouses. Apart from that, satin and silk are also used in some cases.
But the selection of fabric entirely depends on your preference. All you have to do is to choose the material that goes well with the texture of the saree as well as look comfortable to wear and complements your figure properly.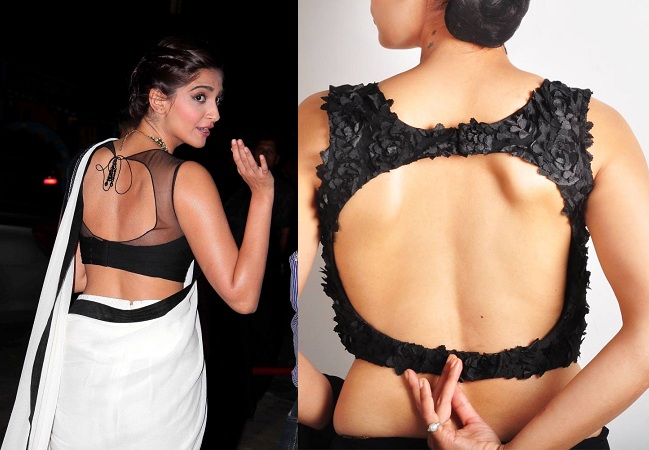 Conclusion:
Even if you love to go for backless blouses, but before you opt for it, you need to keep in mind a few things. One of these is that always choose the backless blouse style and material that complement your figure. Moreover, always keep the style within your comfort zone. Another thing is that this blouse is not meant for all types of occasions. Also keep in mind that only a well tailored backless blouse can bring out your femininity in a complete subtle manner while making you look gorgeous and not loud or vulgar.