Swarovski crystal jewellery is the finest replacement for diamond jewellery in this world. They are getting more and more popular every day. Women all over the world are choosing Swarovski crystal jewellery for their daily and formal wear due to the exorbitant cost of the diamond jewellery and for security reasons.
Why is Swarovski crystal Jewellery so popular?
Swarovski crystal jewellery is the most popular form of jewellery after real diamond and gold jewellery in the world. This is because Swarovski crystals glitter just like real diamonds and are available at a fraction of the cost of real diamond jewellery. The crystals are available in many different colors which you can get them custom designed and made according to your choice.
Another feature that attracts many women is that maintenance of Swarovski crystal jewellery is very easy. You don't need an expert for cleaning and polishing the jewellery. You just need a cloth and some warm water to clean the jewellery and it glitters anew.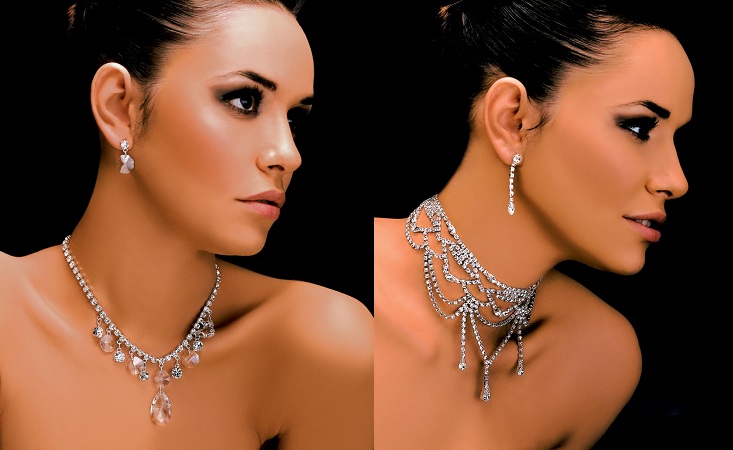 Life of Swarovski crystals is your lifetime and until and unless you damage them due to your own negligence, they will be with you forever. Original Swarovski crystal jewellery comes with all precautions mentioned inside the packing and if you follow them properly, you may enjoy the jewellery for life.
Is Swarovski crystal jewellery right for wedding purposes?
Just like most women you may also feel that wedding is a lifetime occasion and investing in diamond jewellery is much wiser than investing in Swarovski crystal jewellery. Definitely, the thought is not unfounded. However, you will never get as many designs and shapes of jewellery in real diamond as in Swarovski crystal.
Secondly, even if you get the design of your choice in real diamond jewellery, the price of that piece will be so exorbitant that you may have to re think about your marriage budget as a whole.
Swarovski crystal jewellery is becoming the choice of most brides as well as other people for wedding occasions. The reason is very clear and simple. Swarovski crystal jewellery today is available all over the globe with authorized Swarovski distributors and on eBay as well.
These days Swarovski crystal jewellery is all over the social circles. Many big time socialites and celebrities are also wearing this jewellery for their formal functions. The jewellery has become such a fashion statement in India that even the so called big shots are donning this jewellery.
Men and women, both are wearing this jewellery as it can be worn with western as well as Indian casual and formal attires.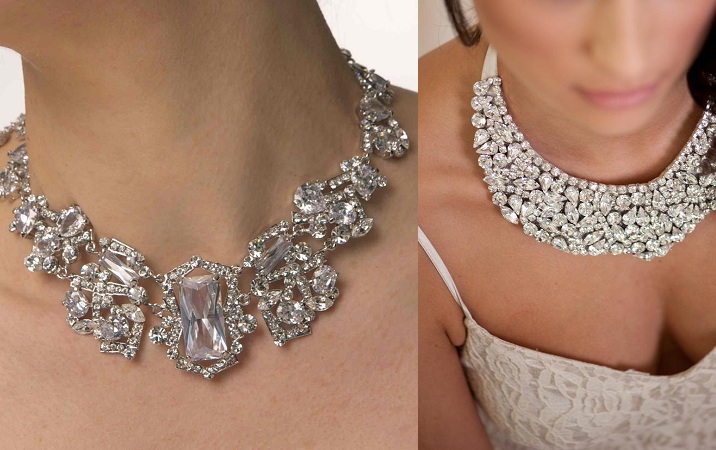 Does Swarovski crystal Suit Indian wedding dresses?
Swarovski crystal jewellery comes in a host of designs and can be custom made according to your style and design. You can get Swarovski crystals and get the jewellery designed according to your need.
Swarovski operates in many countries. Each country has its own culture, clothing and jewellery. Therefore in order to operate, the company offers their crystals inside their sealed packing which you can buy from its distributor or from eBay.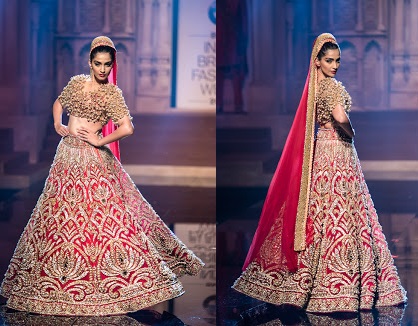 There are many Swarovski crystal jewellery designers in India that design their own jewellery and sell it online and through offline stores. You can choose your wedding jewellery from any one of the designers and get it customized.
All these designers are Indian designers and cater to the Indian clientele. You can visit their website where you can find hundreds of wedding jewellery designs with everything from a nose pin to wedding neck pieces and sets. Here you can order for the jewellery of your choice and get it home delivered.
Are there many Swarovski crystal jewellery makers on the internet?
If you are looking for Swarovski crystal jewellery for wedding 2016, there are hundreds of them all over the internet. You need to be a little careful as there are many imitators selling fake Swarovski crystal wedding jewellery for cheap. Their modus operandi is to quote cheap prices on their website to attract customers and ask for payments online.
You must go for offline Swarovski stores and look for genuine Swarovski crystals so that you get the ravishing wedding jewellery of your choice. Even if you are going in for online purchase, find out the Swarovski distributors on the internet and buy or design your jewellery from them.
In case your budget does not allow original Swarovski crystal jewellery, you can surf the internet and choose a manufacturer that is ready to give you guarantee for his product and ready to take cash on delivery. This way you can not only check the quality of product delivered to you but also safeguard your money.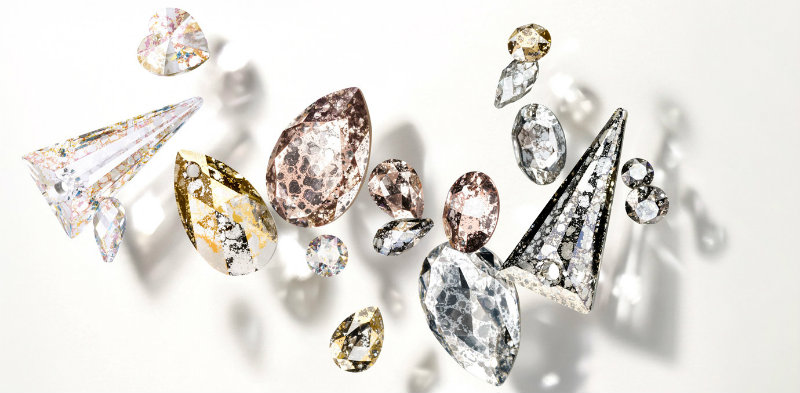 How to check original Swarovski crystal jewellery?
Wedding is the most important event in a man's and woman's life. It is one of the happiest moments in their lives and wishes to look the most handsome and prettiest of their life.
Just like the wedding dress that is very special to both, wedding jewellery is also special, especially to the woman. Therefore, she wants that the jewellery that she wears for her most special day is also most special.
There are several specialties and excusive features in original Swarovski crystal jewellery that separates it from imitators or manufacturers of the same item.
Swarovski crystals are considered as the best man-made glass beads in the world. The bead glass is made with a special technology that has been developed by the company over years of research and perfection.
First and foremost is that Swarovski crystals are sold loose packed.
They are available in bulk packing ranging from half gross to ten gross.
All Swarovski crystals have the dimensions irrespective of the side from where you see them.
The accuracy is very hard to achieve for any other manufacture as the company is an expert in the field and has developed a technology that is hard to copy.
Conclusion:
Swarovski crystal jewellery comes in hundreds of designs and many colors. It is your marriage budget that will decide the kind of jewellery you will finally buy for the big day. Whether it is the diamond jewellery or Swarovski crystal jewellery, the ultimate goal for you is to be the show stopper and just be the best of all.