The ever-changing course of fashion has welcomed numerous tasteful yet unique styles over the years. With each day passing by, the fashion industry is lending the desired space to the designers to experiment with the style more than ever. Some of the designers have always kept their focus on bringing out something entirely new, whereas some designers have tried to experiment with the old designs by making a few interesting alternations to it.
In the recent times, ponchos have grabbed a significant attention of the buyers and made its way to the Indian marketplace. It is nothing but a rectangular piece of fabric that has a hole in it for putting in your head into it. The history of this special garment will take you back to 60's and 70's when it first made a glorious entry to the fashion industry. The bohemian styling integrated into an ethnicity has incorporated a distinct appeal to the dress. During the early 2000s, ponchos have made it to the fashion parade and started being the favorite of the urban crowd.
History of Poncho
Poncho has made its journey to the stage of world fashion by starting from South and Central America. In those parts of the world, ponchos were worn by both men and women. In the early times, ponchos were the symbols of wealth and family status. In the later half, this particular garment was used as a military outfit. These garments were made using waterproof material that protected them from the rain. Moreover, the military utilized it as a sheet for sleeping. This concept was getting accepted in the fashion industry. During the 19th century, it came into the regular fashion as a replacement of outfits like cloaks and capes.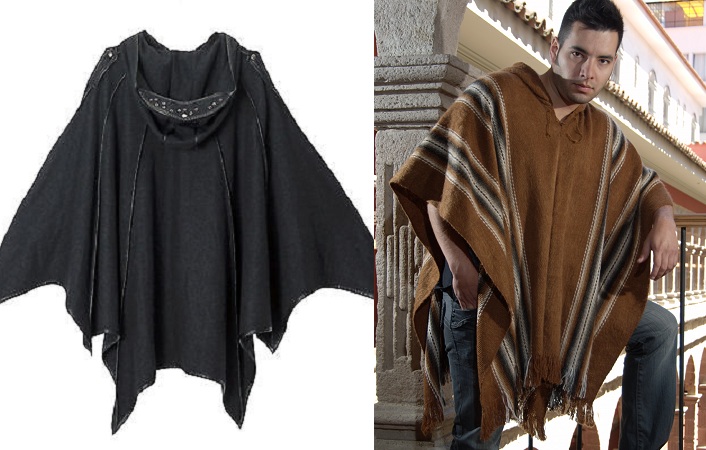 In the current time, women who prefer a retro yet classy fashion is keen on getting multiple ponchos in their wardrobe. However, they always look for something contemporary in design yet extremely comfortable to make sure they can look their best wearing this particular garment. Before you settle into any final decision, go through the following things that you should always consider while purchasing a poncho.
Look for a stylish neckline
Some of the common necklines that have made the ponchos look beautiful to include cowl-neck, V-neck, scoop neck, boat neck, turtle neck and a many more others. Choosing a right neckline is essential for ponchos as it helps in structuring the frame of your face. The more flattering the neckline would be, the more your neck and face will look slim.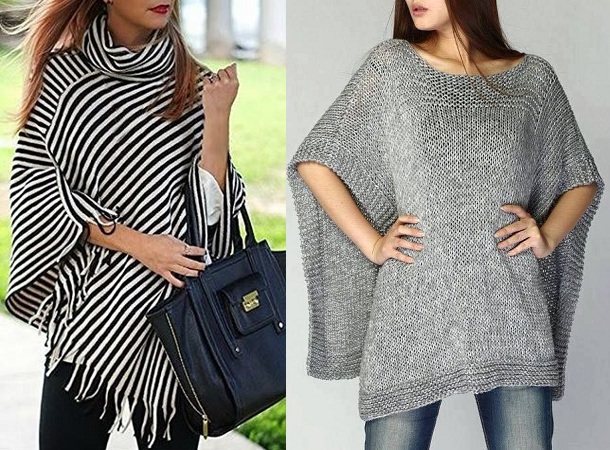 Explore diversified poncho style
If you are a first-time buyer of this particular outfit, it will leave you in utter surprise to find out there are numerous style of ponchos ruling the fashion circle. While some of those are perfect for formal and professional occasions, some of those are meant for casual wear with a lot of color and patterns in it. Therefore, make sure you know the purpose of your purchase and pick the ones suitable for that.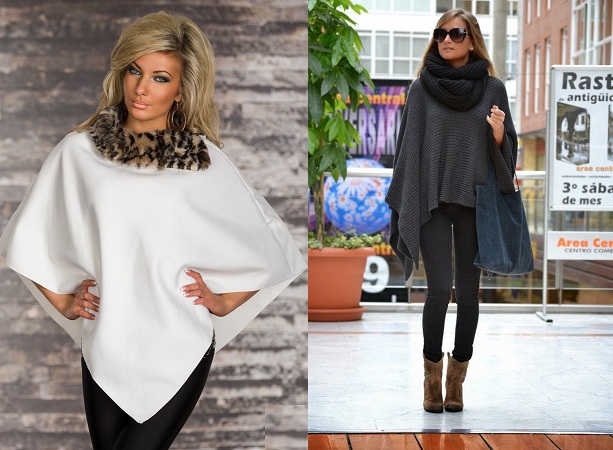 Make sure the poncho is complementing your physical structure
It is essential to make sure the poncho you are picking perfectly complement your body structure. A misconception always surrounds this particular garment that often makes people believe that ponchos are specially meant for women of plus-size. However, women with a skinny body can look equally appealing in a poncho if she knows which the best option for her is. The women who want the poncho look long and hanging should opt for the ones that end two centimetres above their knees. On the other hand, plus size women should always look for ponchos that have a straight tailoring cut and a solid color.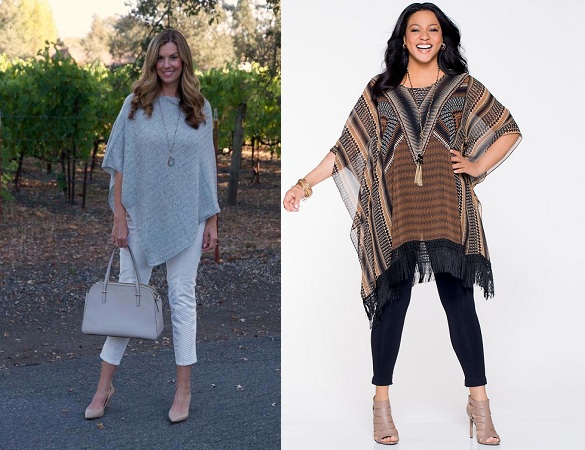 Try hooded poncho
In the case you are planning to wear a poncho during winter, you should look beyond the regular collection and search the ones that have a hood in it. Ensure that the hood completely covers up your head and lend you complete protection against chilled winter. Consider it mandatory to check the shape and size of the hood to make sure it goes with your face shape and give you the smart look you have aimed for.
Match the poncho with right outfit
As ponchos have a certain volume in it, you must always pair it with something that can make it look edgy. Firstly, you should wear it with trousers that are skinny in nature as it will make the entire look sharper. On the contrary, make sure you don't team it up with any of your pencil skirts or slim fit mini skirt as it will destroy your look.


Apart from the aforementioned criteria, you should always look for ponchos that are not too over the top or too shiny or full of prints. Ponchos always look best when the color is sophisticated and the prints are minimal. Consider these factors while purchasing or wearing a poncho and bet the style diva.