Rangoli has been seen since the ancient times of the Hindu Mythology. There are various reasons that people give to make a rangoli in front of their homes. Some say that it is to keep away negative energy, some say that Goddess Laxmi resides in those homes where they make rangolis in front of their homes. And some do it on special occasions like Diwali & Holi. Rangoli is an art that is created with powdered colors made from white stone, rice flour, lime, and other low cost paste that help in drawing designs and making them vibrant and colourful. It blends the vibrant colors of our diverse Indian culture.
Different States, Different Names for rangoli
In Rajasthan it is known as Mandana where they use simple shapes like circle, lines, squares, and triangles, making it simple and yet very beautiful. In Bengal it is popularly known as Alpana, which is made with help of beautiful deigns and reflects the art of the people from Bengal, where they draw designs and patterns that will catch your attention.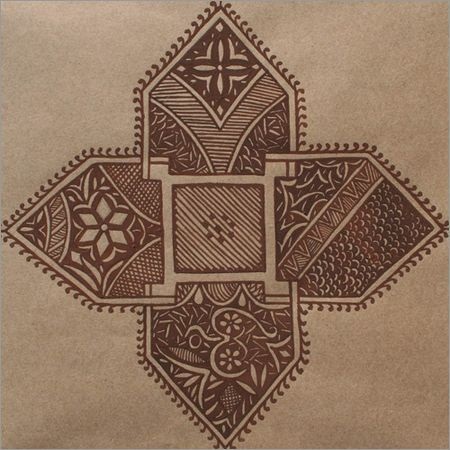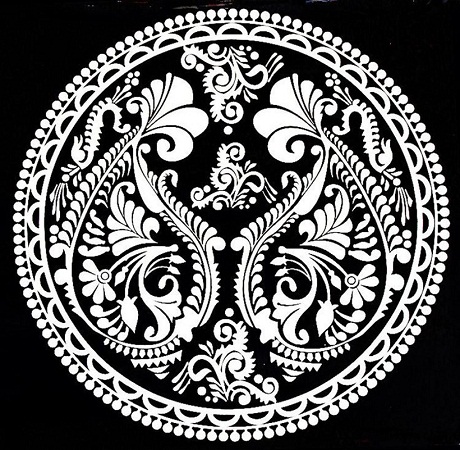 In Andhra Pradesh it is known as Muggu, where they make designs in front of their house doors with rice powder. They usually make these designs during Sankranti and Telugu Dhanurmaasam. In Uttrakhand it is called Aipan, in Tamil Nadu it is called Kolam and in Kerala it is called Pookalam. Rangoli is a blend of colours and flowers in various designs and patterns. Some also pass some message through their rangolis.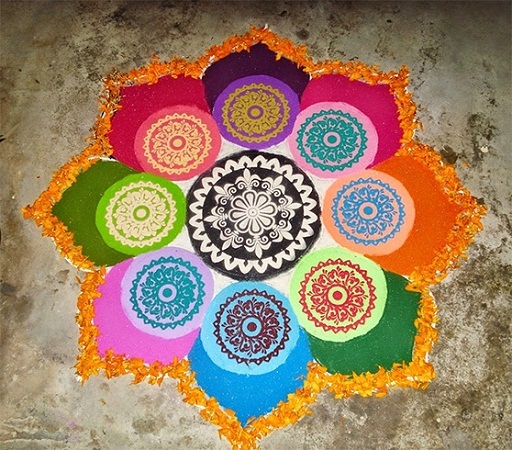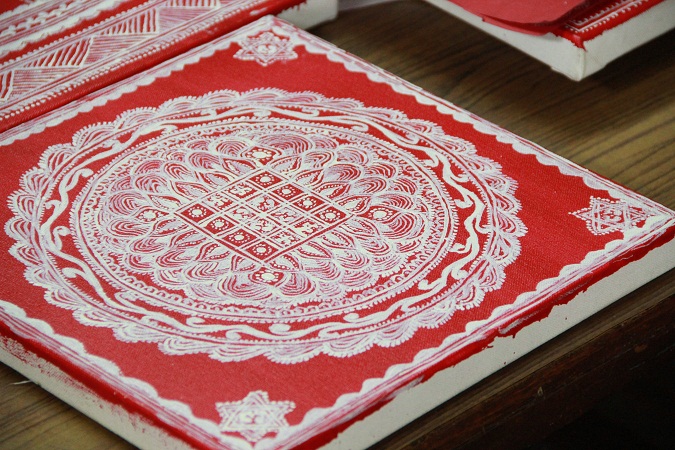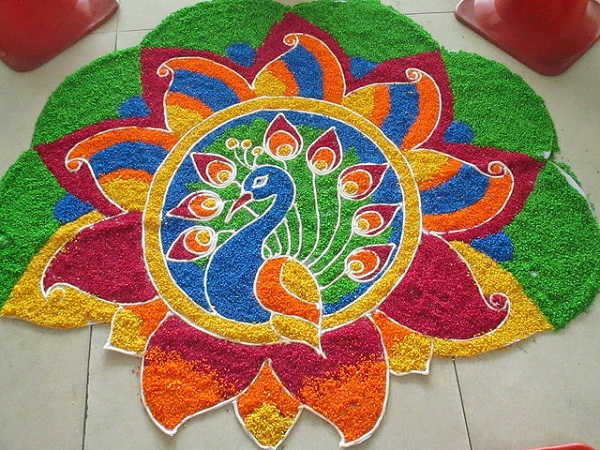 Importance of Rangoli
Rangoli is seen mostly during the festival of Diwali, it is a way to welcome Goddess Laxmi to bless their homes with prosperity. Women usually use their bare fingers, sometimes cones and even brush to make rangoli.
Modernization in Rangoli
Today despite the existence of rangoli and its designs there is a huge transformation in it today. With the help of technology and some innovations the entire concept has become a new thing. Earlier where rice powder was used the most today it has been replaced with colourful sand powder and even color paste. The new cones that allow you make the designs and fill in the colors makes it very easy to make even the most difficult designs easily. Where our women were good at freehand today you will see the modern women using stencils and different stickers to make the designs and then color it easily.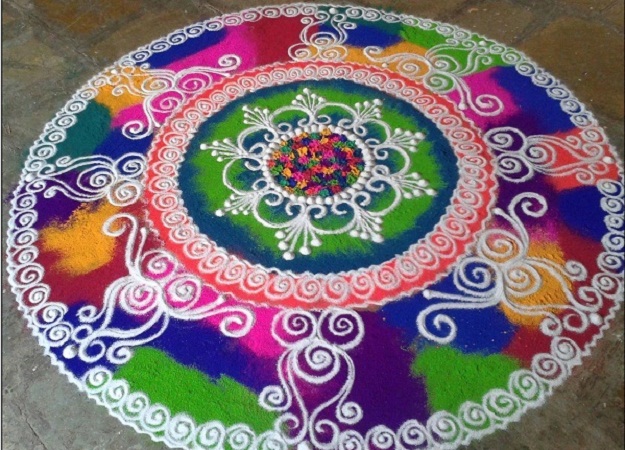 Portable Rangolis
With scarcity of space and not having the willingness to spread color on your new home tiles there are new ways now of making Rangoli. You can draw these portable rangolis on plastic sheet, acrylic sheets, boards and plywood sheet which you can place in any corner of the house. In fact there are ready made acrylic rangoli designs available that you just to put together to make the design. These types can be used anytime during the year. There are even new inventions in it like floating rangolis, paper flower rangolis, and even meenakumari rangoli that are quiet famous in the modern market.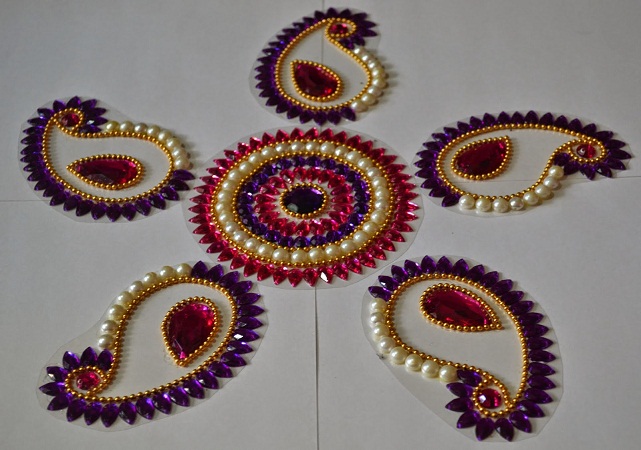 Styles may Change not Tradition
Despite so many changes in the way of making rangoli, still the main concept and essence of making one has not yet been lost. Welcoming warmth, prosperity and love for your family, friends and loved ones with Rangolis still remains intact. In short taking in the transformation in making rangolis with latest innovation is sign of our Indian Tradition.