In India girls rarely travel alone, but exceptions are always there. More and more girls are taking up travel related jobs and also opting to travel alone. So if you are one of the girls that are always on the go, here are some of the tips regarding travel clothing that you can choose and beauty tips so that your job is done with minimal of makeup and much more.
Travel Clothing:
India is a hot country with most of the parts remaining hot throughout the year except for a very small period of time when the weather is pleasant. Therefore, whatever clothing you arrange for the travel should be for hot to pleasant weather until and unless you are planning to travel to far north like Kargil, Leh Laddakh or parts of north east states.
Thin Trousers and T- shirts:
Any place you travel in India is dusty; therefore, it is advisable for you to buy thin trousers as you can regularly wash and dry them. Furthermore when you buy a trouser make sure they are loose like a baggy pant so that sweat and heat does not trouble you as much.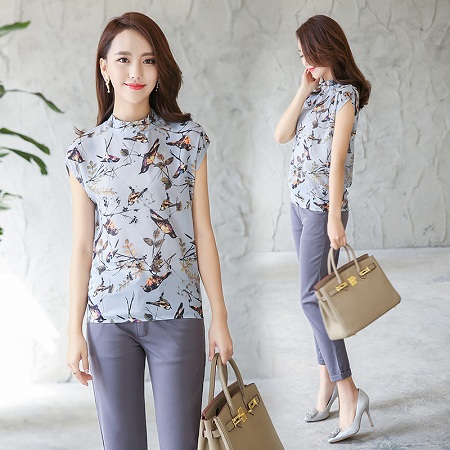 As for the uppers, the best thing to buy is a few pair of T-shirts with one or two dark colored and the rest bright colored. A few dark colored t-shirts are suggested as the pollution and dust will spoil your light colored t-shirts very fast.
Another important thing to note while traveling in India is that girls should always wear clothes that reveal less as crime rate against women wearing revealing clothes is higher. Try to buy one or two pairs of neutral color kurtis so that when you travel in the rural belt of the country, you are safer and people interact better with girls wearing less modern clothes.
Buy comfortable good quality converse or sports shoes:
As you will have to walk a lot in India, you require a good pair of converse shoes or sports shoes. Make sure to buy comfortable shoes as they will be one of your main pillars of strength. You can find the best and international brands in big stores or even on online stores like Fashionbuzzer, Flipkart, Jabong and Amazon.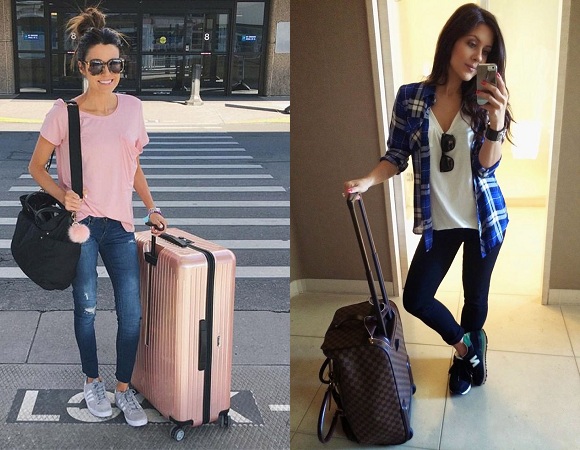 Keep two cotton scarves:
While traveling in India you should always keep two pieces of cotton scarves to cover yourself. Since India is a hot country you will get sun tan if you don't cover your exposed body parts. Therefore, you will require one scarf to cover your body and the other you can use while visiting religious places or use as a pillow or bed sheet while you travel in bus or train.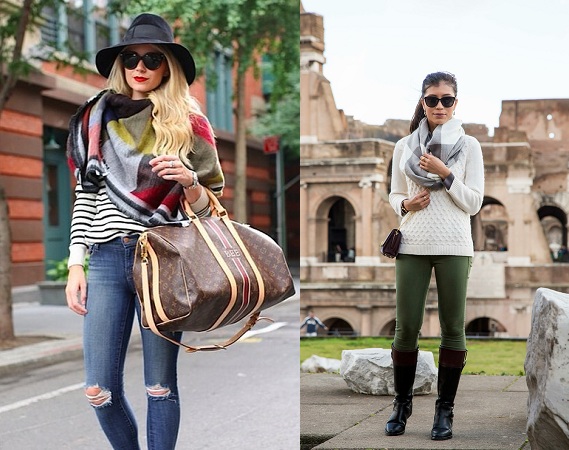 Back Pack or Over the shoulder bag:
Back packs or over the shoulder bags are very handy and useful. You can carry small items that you require while walking on the street in the bag and also keep your valuables and money in the bag. These bags are very safe as it is very hard for the pickpockets to reach into them and steal.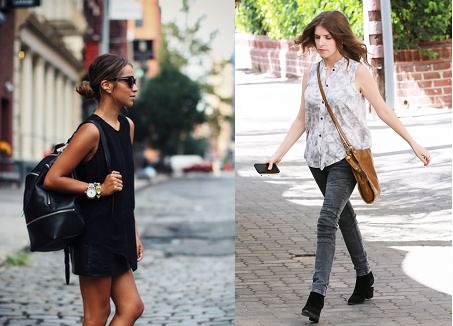 Keep plain and simple clothes:
While traveling you might have to wear the same t-shirt and lowers many times. Therefore, avoid taking fancy and very bright tops and shirts for the travel. They will be very hard to maintain and you might spoil them by the end of the journey.
Although wearing simple and plain clothes will be a little boring but such clothes are very handy and useful. Also since all the pictures will come in mostly same set of clothes, you will slowly lose interest in so called exciting and fancy clothes.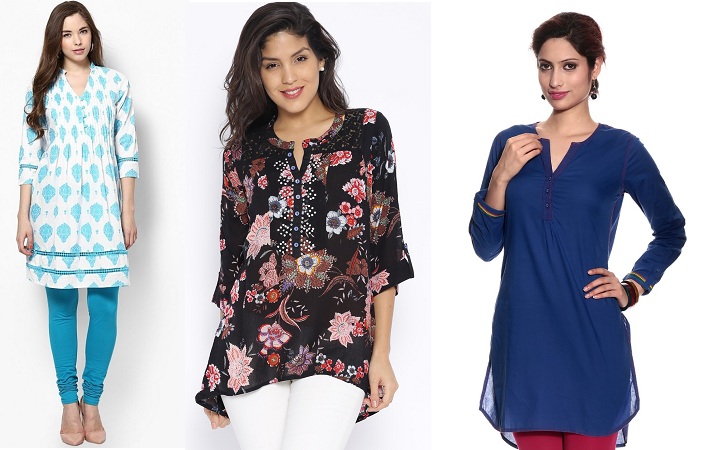 Also simple clothes will also not attract attention of the mischievous people and you can stay safe in your travel.
Use Zip Lock bags to keep your liquids:
Zip lock bags are your best friend during travel by air or otherwise. You may have heard many stories of liquids spilling even after being carried in air tight containers, but zip lock bags are absolutely safe for them.
You can also carry your accessories in zip lock bags as they occupy very less space and your belongings will stay at one place.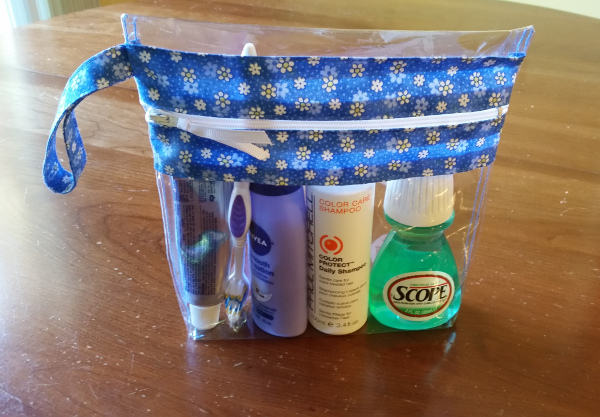 Keep yourself Hydrated:
Experts say that one should be more hydrated while traveling as the skin tends to lose shine. Therefore, while you travel you should drink more water so that you are fully hydrated. You should also carry some good quality skin moisturizer to keep your skin good and shiny.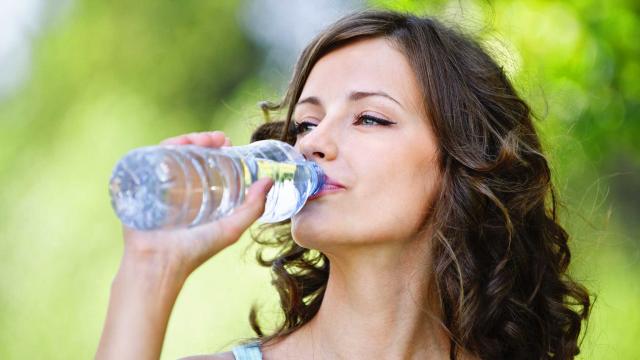 Carry multitasking products:
Since you are going to travel long distance, your aim would be to stay as light as possible. Therefore, you should not keep such products and items that are exclusive for a purpose. Instead you should aim to take along products that can serve more purposes.
Fix your hair:
Traveling is as harsh on your hair as your skin. You need to take care of your hair the same way you take care of your skin. The first thing that you can do is to apply a hair mask and then you can make a pony on the top so that your hair stay at one place and don't disturb you during the journey.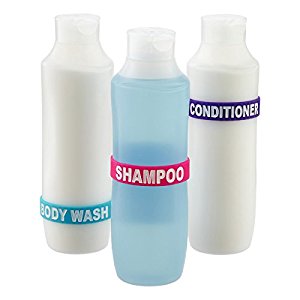 Once you reach your resting place you should storm into a bathroom and wash your hair with a mild shampoo and a good conditioner so that they remain naturally soft and silky as they are.
Travel tiny:
Irrespective of your mode of transport during travel, we suggest that you keep small packs of whatever products you carry so that you travel light and comfortable while at the same time you don't spend more on your cosmetics and makeup.
With these travel clothing and beauty tips at hand, you can easily plan a trip to any part of India or elsewhere. The idea is to travel light but carry all the essentials so that you do not have to be left stranded at the last moment. As a frequent traveler you can always keep a handy pouch with extra things ready at all times.