Statement Jewellery is nothing new. People have been wearing this Jewellery for long but today this kind of jewellery has become important because you just don't need to wear a piece of jewellery for the sake of wearing one. Rather, today you wear it to express your style and show the world what you are and how you are.
Statement Jewellery just allows the women a way to come out of their shells to define themselves as someone different, unique and passionate. Usually women prefer to stay in their comfort zone and therefore avoid wearing things that put focus on them.
These Jewellery has been there for thousands of years. Kings and queens and powerful people in their areas used to wear such statement jewellery to show their might and strength. Today this jewellery apart from expressing your attitude is the way to enhance your confidence and more of a style statement and fashion accessory than anything else.
Size of statement jewellery:
Size of statement jewellery is usually big and is deliberately made with the intention of drawing attention towards one self. The size of the jewellery depends on the size of the woman wearing it. A petite woman will wear statement jewellery that will be big according to her regular size but an overweight woman can wear a big size piece which will show more of her.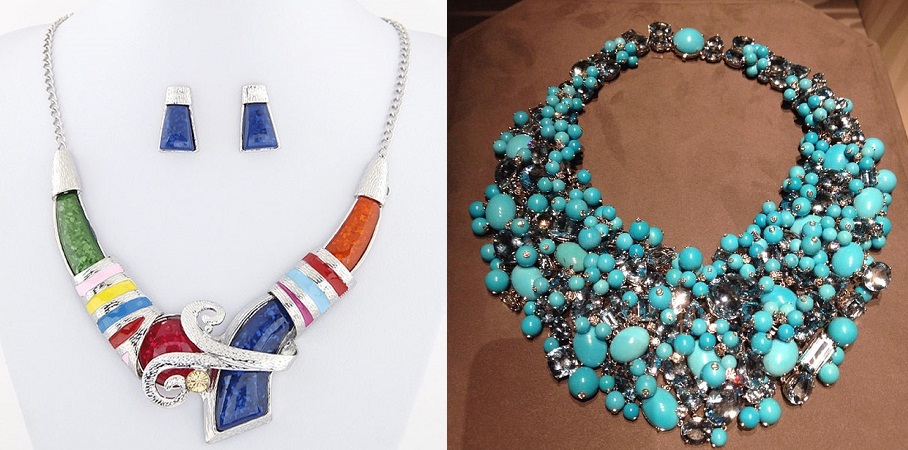 Matching of statement jewellery:
Statement Jewellery does not match like regular gold or diamond jewellery. It has to look different so that it attracts attention. The matching should not be out of place so that you look stupid, but a little different like matching gold with copper. Gold and copper do not match exactly the same, but they are almost same and yet very different.
Wear one statement jewellery at a time:
Wear only one statement jewellery at a time. Do not over crowd them so that the focus is lost. Like if you are wearing a statement pendent, just wear a simple earring. Also while wearing statement jewellery you should wear clothes that are not loud but rather calm so that the entire attention is on the jewellery.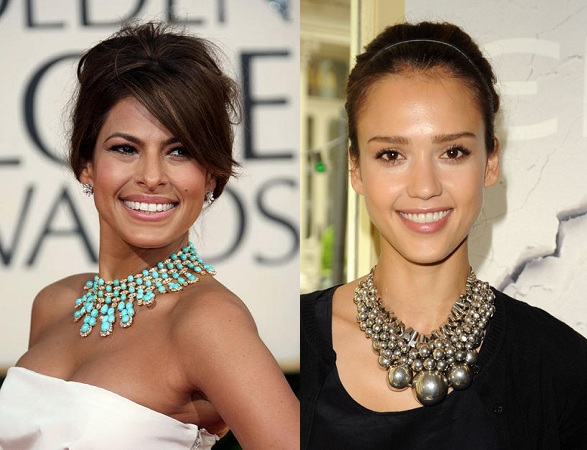 Vintage Items say a lot:
Modern jewellery looks good and sophisticated but vintage items say much more for your personality than anything else. This is not say that look only for vintage or vintage inspired items to make a statement, but if you can find one, opt for it instead of a modern one because it will make you look different and stylish.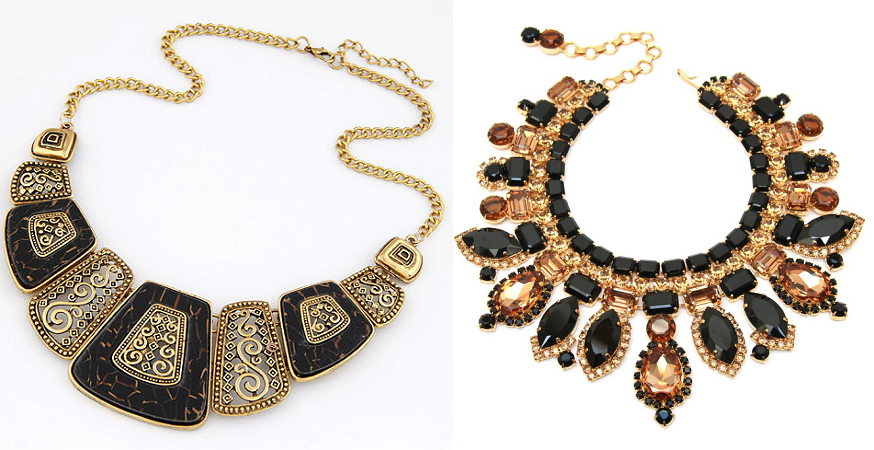 Popular types of statement jewellery
Some of the most popular type of statement jewellery includes bib necklace, long necklace, cocktail rings, chandelier earrings, cuffs and bangles. Bib necklace are short, wide and come in a number of colors. They look great with high neck shirts.
Long necklace are far below the neck and double layered and bold necklaces make a definite impression. Cocktail rings as statement jewellery have big and colorful gemstones.
Gemstones as statement jewellery:
Gemstones make powerful statement about what you are and how you are. Gemstones come in a number of colors and each color makes a completely different statement. Choose a colored gemstone that gives out a powerful message about your style.
Although many women do not know the meaning of colors associated with gemstones or the message that they give out, wearing a gemstone as a statement jewellery will definitely boost your confidence to a higher standard.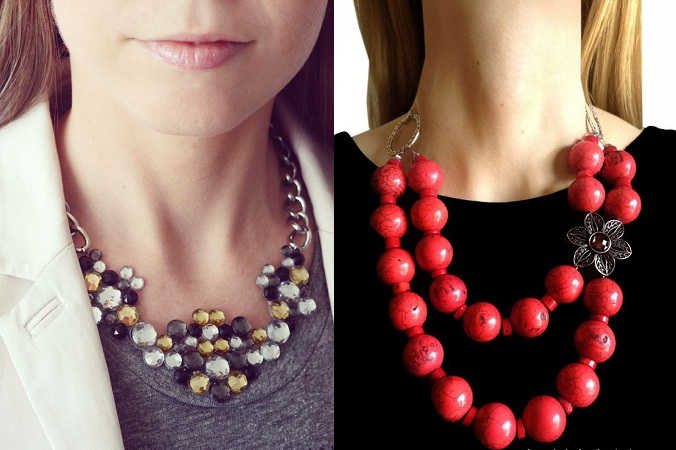 Finding the right statement jewellery:
Looking for statement jewellery on the internet is the best and the easiest way. There are hundreds of websites all over the internet that are selling different types of statement jewellery on their websites.
These items are not very expensive but look very beautiful and add a number of wings to your personality. They give you confidence and style and also add some beauty to you outfit.
Although finding right statement jewellery is not easy because once you open the internet there are so many items that you get confused about the right product. On the other hand you can visit some real and imitation jewellery shops in your town and look for the one that suits you best.
There can be no single right statement jewellery for everybody. Every woman has a different style, approach, beliefs and thought process. Therefore right statement jewellery is the piece that you believe will give the best message about your personality and beliefs. The way that you want to project yourself in front of people and the way you want them to treat you.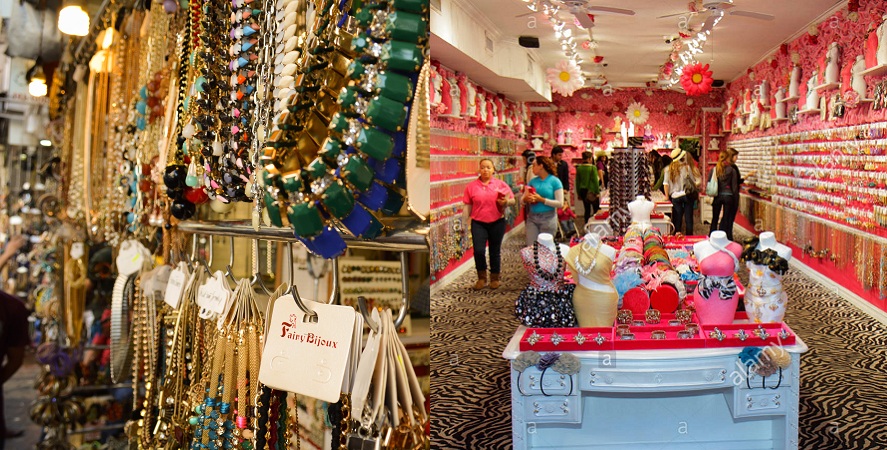 Makeup with statement jewellery:
When using statement jewellery always use simple makeup so that the entire focus is on the jewellery and not your makeup. Many a times you try to match the bold style of jewellery with bold makeup, but the bold makeup ruins the effect of bold jewellery by shifting the focus from the jewellery piece to your face. Therefore, always try to keep your makeup a little simple when using statement jewellery.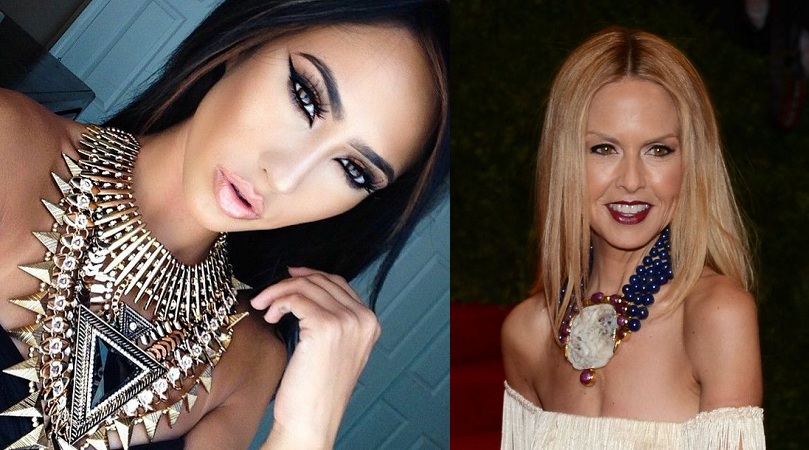 Clothes with Statement jewellery:
Sometimes it becomes really difficult to choose the right kind of outfit to compliment statement jewellery. Your outfit is very important to send the right message to people about your personality. Many people believe that one should wear an equally bold outfit with statement jewellery, but this could be one's own style and not yours. Therefore, you should wear an outfit that expresses your personality and is in unison with the statement jewellery.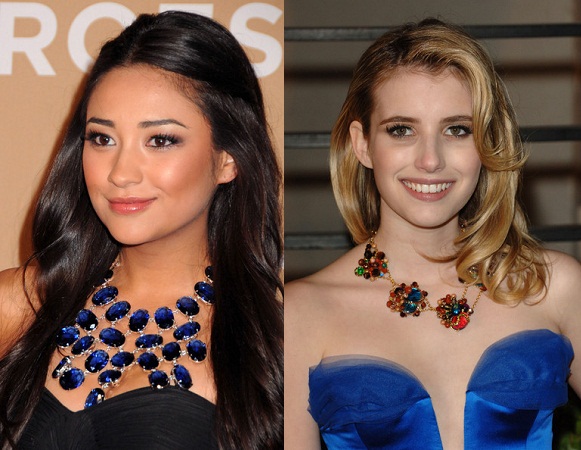 Decision of buying statement jewellery:
Most women stay in dilemma whether to invest in statement jewellery as it is trendy and may become outdated in a very short period of time resulting in loss of money. Another fear is stepping out of your comfort zone to try something new and try a makeover of personality.
You can be rest assured that you will love your new style and the confidence that will come along with the statement. However, there is also a caution of not overdoing with statement jewellery. There is a very fine line that separates the right amount and over do that many women cross while wearing the jewellery thereby losing the objective.