The celebrities today are the ones who create the trend. They are said to define the fashion statement and are a symbol for the entire generation whom everyone follows in every term.
Hina Khan popularly known as Akshara is a part of the famous serial Yeh Rishta Kya Kehlata Hai, which is a TV drama serial. Her fashion statement is quite different as compared to the other stars. Her way of dressing traditionally in the serial has become a common trend nowadays. She is usually seen to be dressed in Indian ethnic wear.
The serial is very famous and thus her way of styling has reached many of her fans. The serial had premiered on 12th January 2009 and has constantly experienced increasing viewership since then. It is based on the events and life of a traditional Rajasthani family. The life of the people has been beautifully held up in the serial and the problems of a common family have also been truly depicted in the same. The serial has been running for six years at a stretch now which clearly shows how successful it is.

Which Dresses Came To The Fore-Front?
Since the serial was a huge craze among the masses and had a great number of viewership, the dresses were worn by Akshara, instantly became a huge craze among the crowd. There were many designers who flocked to provide her with their designs. She had popularized many Indian dresses of some renowned designers. The dresses include lehenga cholis, salwar kameez and mainly designer sarees. In each of her episodes, she is seen to be flaunting a new dress which is often designed by some of the popular designers in the industry.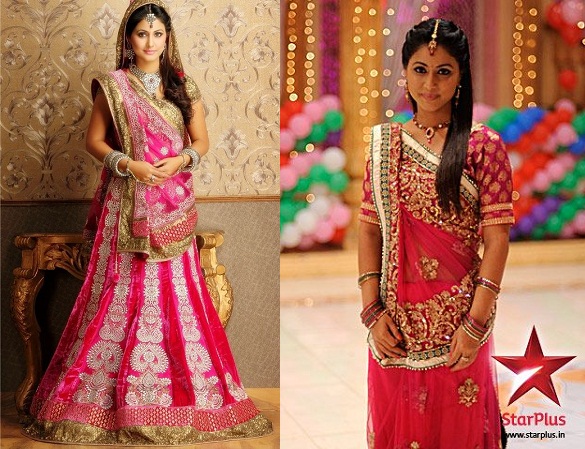 Many of the traditional dresses which were slowly fading away and which the women wore very rarely, came to the forefront. By wearing these dresses in her shows, Akshara had instigated the need and beauty of traditional Indian dresses in the mind of many women who have then started wearing such dresses.
Why Is She The Icon Of Many Women Across India?
Akshara is well known to be the icon of the youth and many other women which include both housewives and those who work. She plays a very strong character and has her unique but honest and yet persuasive way of dealing with tough situations. She can handle complicated situations and all of these make her a role model for many of the women. The sarees which she wears suits her personality and gives her a very strong and sober outlook. Also, being such a role model for many people, it is easy for designers to popularize their designs. She is projected as an embodiment of truth and due to all these factors, her character and role in the serial have made her the woman many people look up to and learn from. She carried her role with much poise and elegance.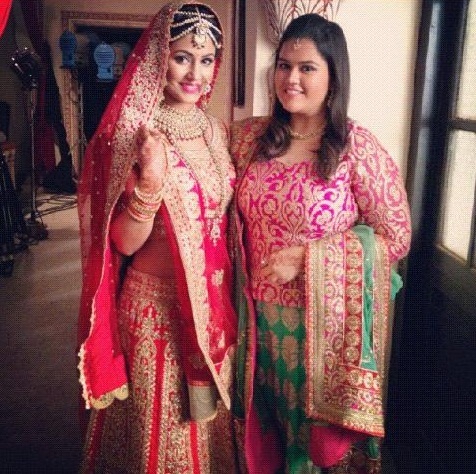 There are many things which a person, both men, and women can learn from her. This show has one of the highest TRPs and is an addiction to many people all over India. The portrayal of a common family and the desperate measures and sacrifices of a girl to keep the family together is noteworthy and something which everyone should learn and apply in their lives. It makes you realize the values which are fading away today. A serial of this sort is needed very much. It is highly recommended for people of all households to watch this serial and take moral lessons from this.
The Varieties Of Her Dresses Shown On TV
Akshara is well dressed and groomed by some of the best professionals in this industry. She is seen to flaunt special dresses for every occasion, each suiting to the tradition and need of the event. In festive times of Holi, Diwali, Navratri, she is seen to be wearing thick embroidered sarees with stones studded on them. Also, she wears georgette sarees which have thick zari borders.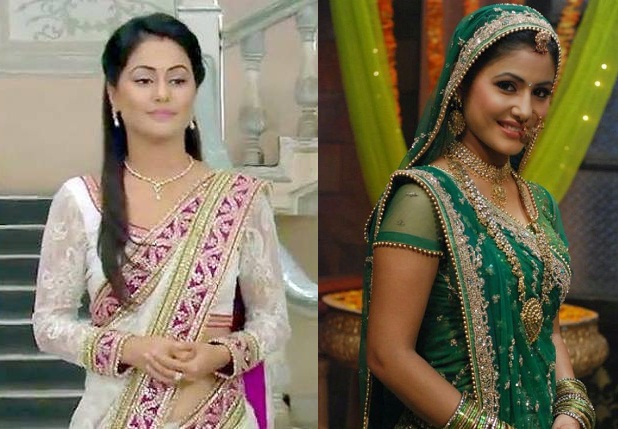 In cases of occasions like weddings and anniversaries, she is seen to be wearing attractive lehenga cholis. Her party look is generally accompanied by a pure georgette saree which has a lace and multiple embroidery works on it. The designs often turn out to look so good when she wears them that there are frequent orders of replicating them for the crowd.
During the initial times, the serial was based on Rajasthani culture and she had to wear a lot of attires with bhadej print. When she used to go to college during the initial days of the show, she used to wear chiffon salwar kameez which were very colorful and had all sorts of attractive variants such as lemon green, blue, white, etc. Her selection of dresses includes rich fabric with pretty designs. She has been seen on-screen wearing almost all the remarkable ethnic dresses of the Indian culture. The dresses usually are made by big-time designers and thus come with a hefty price tag. However, there are online websites where the same can also be purchased for a cheaper price.
Final Verdict
In case you are highly fond of her attire and a wardrobe consisting of traditional ethnic wear, you will be able to get hold of them at some popular online stores such as FashionBuzzer.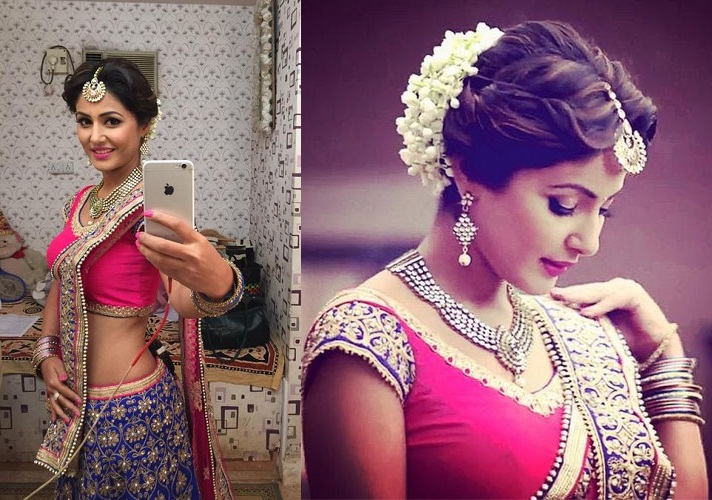 There are a variety of sarees, salwar kameez, cholis, lehengas, etc available from popular designers and are priced very economically considering the quality of the dresses. We have many variants of dresses. We have pretty good logistics and all your payments and credentials are kept absolutely safe. We are company based out of Mumbai.
So you can visit us or just call us in case you need some transparency on our company. We have excellent customer support and are one of the trusted brands in this sector. Here, you will get most of the designs you see Akshara wearing on-screen. So stop waiting and buy these to give yourself a fabulous outlook.