With the summer just knocking at the door it is time to reshuffle your wardrobe once again. Summer brings in vibrancy, heat and lots of fun. So while you are gearing up for the summer to have some roaring fun make sure that you have the perfect wardrobe that will make you look fashionable, trendy, comfortable and chic. So ditch all those leggings, tights and such stuffs that will only make your thighs sweat or itch making it absolutely uncomfortable in the heat. This season try something real, something bohemian. Yes, loose and flowing skirts, tops, pants, pajamas and so many things that can actually give you a makeover.
Be the BOHO girl street style
When its summer time it is time to go out in the streets and enjoy the sun. So this season hit the street with your newest style statement of becoming the bohemian girl you have always wanted to be. One of the best things about the BOHO fashion is that it suits everyone. Whether you are a girl in your early 20s or a woman in your 40s nothing can beat you in comfortable wear. A loose cotton pants and a blouse can't beat the heat and make you look super cool. If you like wearing skirts then you can use fabrics like crepe, cotton or muslins to make a colourful and printed skirt to wear it with a kurti or a top in solids.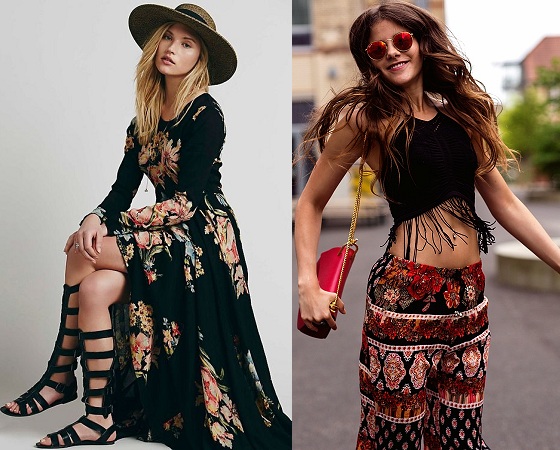 Is it a scarf or a blouse?
Have you tried the blouse that looks like scarves strewn together into an asymmetrical design? If you haven't then it is a must try especially for women in their 40s, 50s and 60s. These blouses looks great on any body type and since these are made from cotton or crepe they are extremely comfortable to wear. You can choose a white blouse with bohemian prints on them. Or you have a rangoli of colours on that scarf like blouse.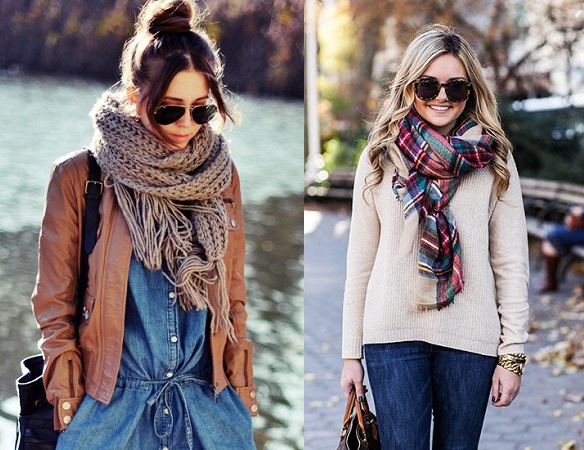 Perfect girls' night out
This summer go gypsy! Go vibrant! So if you are having night out with your girl gang then make sure you go the bohemian style this summer. A white loose flowing skirt preferably in crushed cotton or crepe along with open toe sandals or heels as you prefer with a sleeveless blouse will be perfect for the occasion. Keep your makeup minimal and give your hair a wild tousled look and you are the perfect bohemian girl for your girl gang.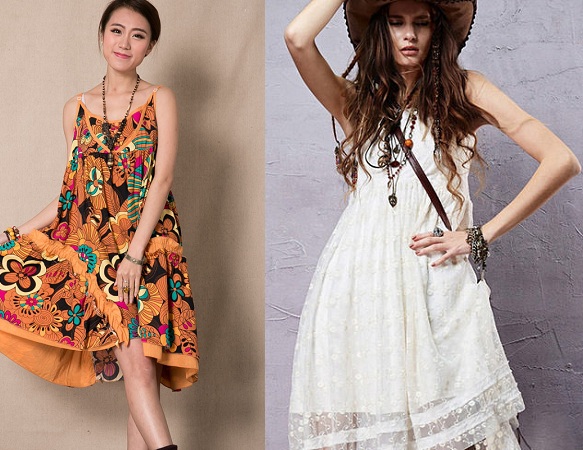 Printed loose dresses and frocks
Summers are for flaunting fresh floral prints. So when you are going BOHO make sure that you are doing something with prints and flowers. Floral prints look great on bohemian styled loose dresses. Flaunting printed garments for a summer day is fashion. You can choose a long printed frock or a loose dress that goes till your knees. Team this dress up with a pair of flats or a pair of strappy pump shoes. Keep your hair open and keep your makeup simple. That is the best look you can have with your printed ensemble this summer.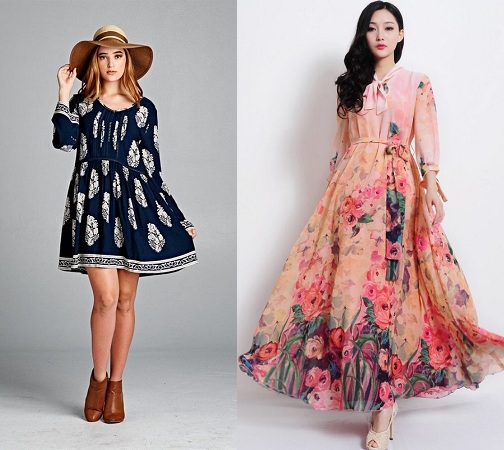 Bring back the bell bottoms
Yes, bell bottoms are the best way to flaunt your BOHO style. Remember the stylish 60s and the rocking 70s when bell bottoms ruled the fashion world. So bring that rocking bottoms that are colourful, stylish and looks super cool. Bell bottoms are great for summers. If you have a good height then you must have a few bell bottoms in your wardrobe. The flair at the bottom of the pants gives you a stylish look.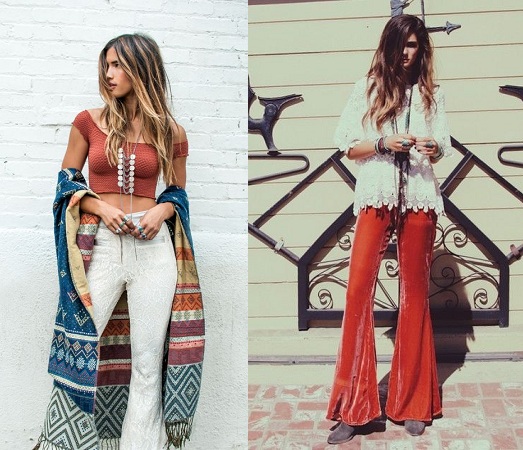 Conclusion
Now that you know how to be the stylish BOHO chic make sure that you have some of the best BOHO dresses in your wardrobe this summer. When it is summer and you need to go out, look cool, fresh and suave with the perfect bohemian style.