Women always plan to make their wedding day one of the most special and memorable days of her life and hence she always plans to look best on that big day. Though the most important aspect of a wedding is the bridal attire or dress, the bridal look might not be considered to be complete until and unless they are able to get the right make-up and accessories that would make her look perfect on her big day. These are the thing which you need to make sure to keep in might before getting ready for a wedding as this might either make you look flawless or awful as well.
Everything that a bride needs plays an essential role in making her look the most beautiful women on earth on her special wedding day. When it comes to the wedding day, every girl would have some dreams about her big day and she would wish to have everything perfectly done. Though the main and first important thing to make sure is the right kind of dressing for her wedding, the accessories and make-up definitely play an important role in making her look amazing and beautiful as never before as these would change the entire look of her. Usually, most of the brides do shop for their wedding several days before so that they could manage to find the perfect dress that they were looking for.
In order to make sure that everything goes perfectly on your wedding day it is very important for you to plan before so that you would get a lot of time to shop the right dress, accessories as well as the make- up kit or services. Everything that a bride wear has to be perfect and most unique and would make the bride more attractive and awesome as never before. To obtain this it is very much important for you to prevent over accessorizing and over makeup as well so that you might not look odd. You can even visit relevant online sources to find more information and ideas on shopping for your wedding.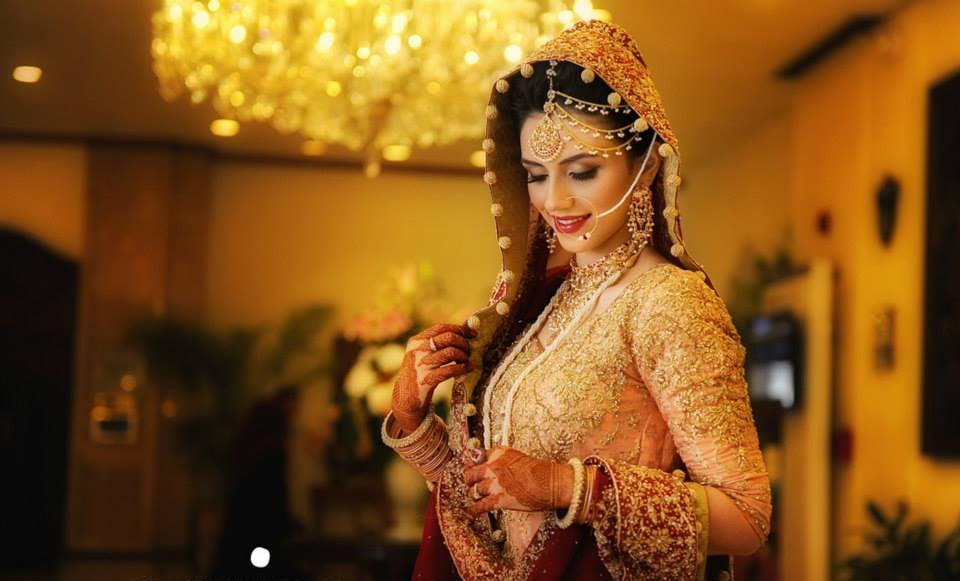 Why prevent over accessorizing?
If you have your wedding day coming up or need to attend your loved one's wedding then the most important thing that you need to make sure is to see that you might not use heavy jewellery or accessories that would make you look odd. You should always keep in might that your dress, accessories and make- up need to go hand in hand i.e. everything has to be suitable for one another. This way it would be easy for you to make yourself ready in the best way with which you would definitely look perfect in any of your wedding attires. So to prevent such kind of awful experiences it is better to check-out the kind of accessories that you are choosing.
If you have chosen a simple dress the wedding then you can go for little heavy accessories that would compensate your dress and right make- up as well. And if you have gone for a heavy and beautiful dress then you can choose simple and light jewellery so that others can see the beauty of your dress. So it is very important that you consider these things while buying anything for your wedding or your friend's wedding. Using the right accessories play a vital role in making you look great for the big day. You can check out the huge collection of accessories which you can find in the market or online stores and choose the best ones.
If you are shopping for a bride then you should make sure that everything that you are buying for the bride are perfect from top to toe. This is because everyone would be keen on how the bride appears as they are the center of attraction on their wedding day. Always choosing the matching accessories whether it be the jewellery, shoes or any other thing that the bride would need for her wedding. Your personality also plays a vital role in choosing the clothing, make-up and accessories as not all the things would be suitable for all women. Some might be thin with a long face and few over weighted and round face. So go for professional guidance for a perfect look.
What is the thing that you need to consider while shopping?
Whether you would like to go for ethnic wear or semi-modern dressing for a wedding it is very important to make sure that you would manage to find the best and most suitable accessories that would meet your needs or that would match your wedding theme. If you want to prevent the awkward look at the wedding then wearing the right kind of accessories is what you need to look for. You can try out the entire dressing and accessories prior to the wedding so that you would know whether those accessories would suite you or not. So this way you can manage to choose those things which would add more look to you.
There are number of things which you need to consider while shopping for a wedding such as the right dress for your wedding, the accessories which might include the range of jewellery such as necklace, earrings, bangles, waistband, hair jewellery, ankle bands, nose ring, finger ring and lot more if you go for traditional dress for the wedding. If you go for modern weddings or theme based ones then you might need the hair band, earrings, simple necklace, finger ring etc. so the accessories which you choose always depend on the type of dressing that you have chosen for your wedding. You should choose the ones that would fit your style and personality.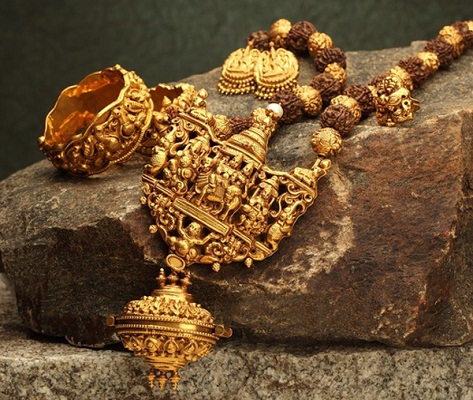 Another important thing for your big fat wedding day is the kind of footwear that you would like to choose for your wedding day. The footwear has to be suitable and matching for your wedding dress. Based on your wedding attire you need to either go for the high heels or small heels in which you feel comfortable on your day. Comfort is the most important aspect of your wedding day and should do your shopping accordingly so that you don't feel discomfort in wearing the dress or the accessories that you have chosen for the wedding day. Whenever you shop for a wedding, keep in might that you need to wear the dress and accessories for a longer period of time.
Where to find the right wedding accessories?
In earlier days when people needed to go for their wedding shopping, they used to start several months prior to their wedding so that they would manage to check out the various stores that are available in the market and choose the one that they like the most. They got to spend several days to make sure that they would be able to manage in finding the best suitable clothing that they are looking for along with the list of accessories that would suit their dressing. But now with globalization, there is nothing which you cannot find in your place. It is now very easy for you to go for your wedding shopping and find the dream clothing and accessories that you like the most.
Nowadays with the increase in a number of online users, there has been a drastic increase in numbers of online businesses and this had made it very easy for anyone to shop anything from their place. All you need to have is an internet connection and a gadget and you can find everything from where ever you are. This way you can enjoy your shopping without tiring yourself in visiting their local stores in the market. The best part of buying online is that you can find a great range of products that you are looking for and for the best price ever in the market. You can check out the various options which you have and choose accordingly.
There are a number of online stores where you can enjoy a huge collection of amazing wedding dresses and accessories as well so you need not visit various websites for the same. The best part of buying online is that you can find the kind of accessories that you are looking for your wedding. You can even go for customized clothing and accessories as well if you are able to choose a good and experienced professional designers who have in-depth knowledge about the latest trends and styles of clothing and accessories that women do choose.
Conclusion:
If it's a bride then it is essential for them to make sure that all the jewellery and other accessories would match with the kind of theme that they have for the big fat wedding day. You need to check whether the jewellery would match with the kind of dress that you are planning to wear for your wedding day. This has to be done prior to the wedding day as you can make some changes in your accessories before the wedding so as to make sure that everything is just perfect on you.
Most of them are now opting for a single heavy necklace to be worn on a simple saree or any other attire rather than more than 3 necklaces. It is always better to highlight either the jewellery or the clothing and not two together as it might make you look over and most of them don't like such kind of people as well. If you really don't know what kind of attire you need to choose for your wedding and how can you look beautiful and just perfect for your wedding day then you can check out the relevant online sources.
Choosing the right wedding accessories would help you look flawless and as never before. Though the accessories are small they provide a great impact on how you look. So never neglect when you are planning to buy various accessories for your wedding. Always make sure to choose the kind of jewellery and other accessories that would add more value and look to the wearer making her the best-looking women or princess on earth. Would like to know more on how you can actually prevent getting over-accessorized for wedding season then check out the relevant online websites which you can find in the market.