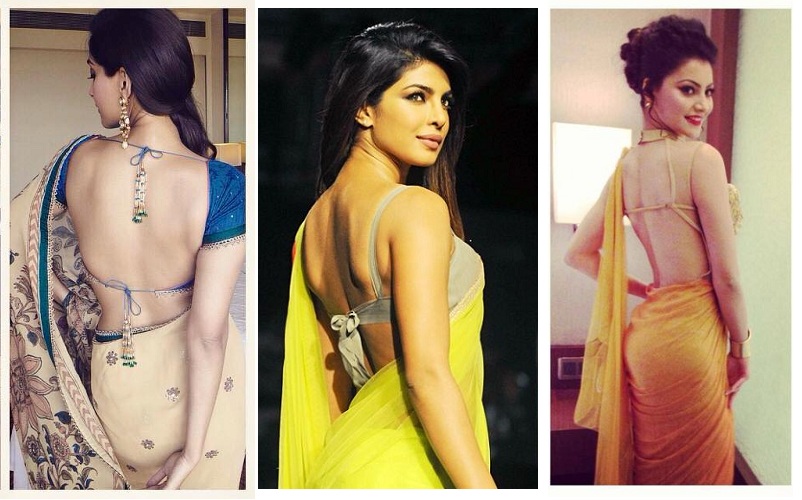 A blouse can do wonders to the beauty of a woman, and who can explain this better than a person in fashion business. The designers from all over the country concentrate more on the blouse than the sari because it is the blouse that brings out the beauty of a woman's body and enchants the onlookers by adapting to its cuts and curves.
The designers, from time to time come out with new styles of blouses to enchant the women by making a few modifications in the existing style and pronouncing it as new so that women continue to buy new patterns from them. The latest style to come to the market and one that has taken all the women by storm is the backless pattern of the blouse.
Backless Blouses
Backless blouses are not new to the Indian culture and society. They existed long before organized fashion trade came into being. Indian women can be seen wearing such blouses in various paintings and sculptures all around the country. However, the style has come back again in the reckoning and is making waves not only within the high world of fashion and Bollywood but inside the ordinary homes of a common man. Today, each and every single woman irrespective of her class and society wants to wear only a backless blouse with a sari or a Lehnga because this is the fashion and she does not want to be left behind.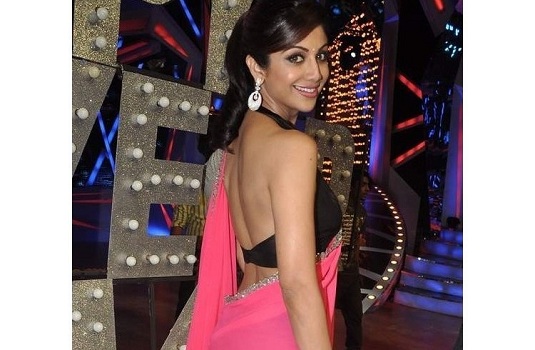 It is a common perception that women who want to flaunt their skin or want to show their assets wear a backless blouse but this is not true as even women from the most cultured and respected families are wearing backless blouses on certain occasions. People often call backless blouse as vulgar and cheap but there is a very fine line that marks the difference between the two. The style of cut and the way the backless blouse is worn makes it vulgar or classy.
Wearing Backless Blouses
Backless blouses come in various patterns that includes deep cut backless blouse pattern, round neck backless pattern, top backless blouse design, transparent backless blouse design, high neck backless blouse design, noodle strap backless blouse design, choli style backless blouse design and many more.  Apart from these, there are a host of other designs also and you can modify any of the designs to suit your choice and requirement. There is no fixed standard for the back and you can alter the strap size, the lower back part according to your comfort or style. If you need a blouse that is not very deep, it can be made and if you need a deeper one, it can be altered as well.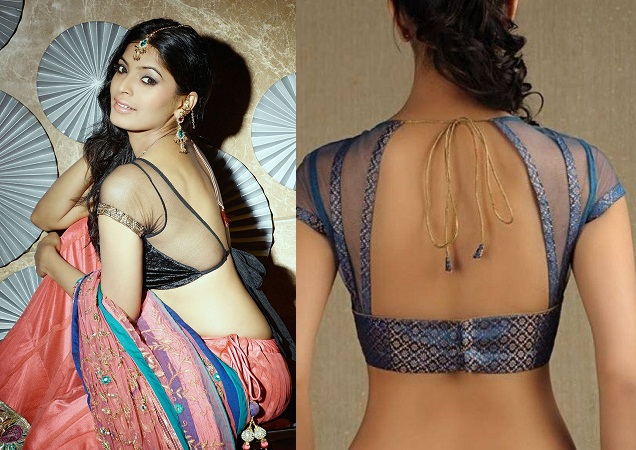 You can wear deep cut backless blouse pattern to catch all the eyeballs in the party by creating something new like replacing the regular blouse string with some designer string or putting stones on the string or having a sheer or net at the back. You can also create a sensual backless blouse like the one worn by Bollywood actress Shilpa Shetty in the dance show Jhalak Dikhlaja or like the one worn by Maduri Dixit Nene in the same show.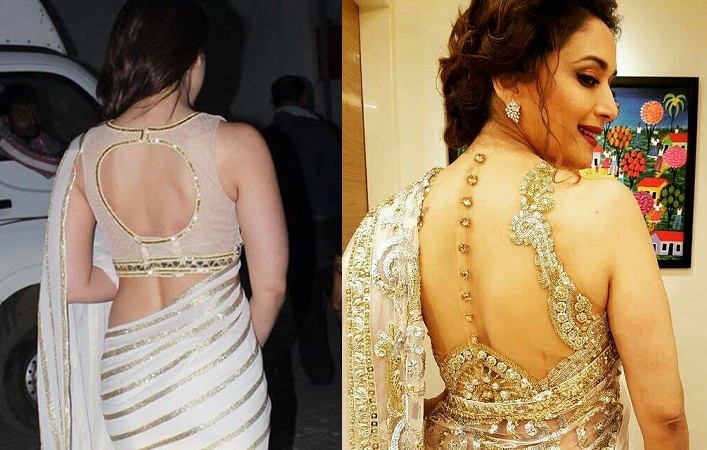 Style and Attitude Matters
Although wearing a deep cut backless blouse in a party has become fashion statement among women in the high society and Page 3 Wannabees, it is not easy at all. You need to have the confidence and attitude to carry such a blouse because you are sure to catch all the eyeballs in the party, both of the men and the women. There will be a lot of talk and gossip about the blouse so it will be your confidence and style that will make you comfortable with the all bare back blouse.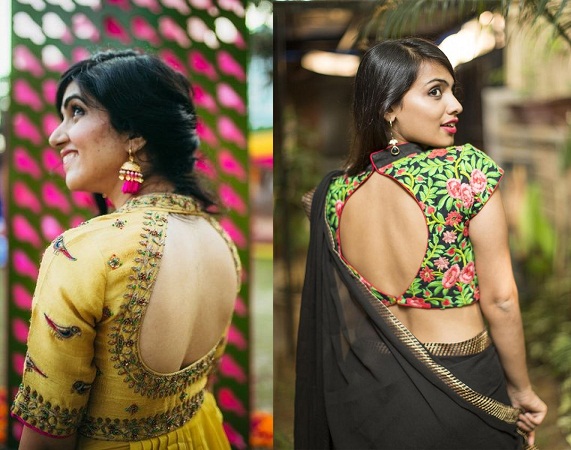 You can wear deep cut backless blouse with a host of sarees from a casual plain or printed saree to the high end designer saree or Lehnga. With a plain sari you need to have a heavy backless blouse that has embellishments or embroidery on the front as well as on the back and with a heavy or designer sari you can opt for a plain yet designer deep cut backless blouse to match the style.
Backless Blouses with Different Saris
It is common in India for women to exchange their sarees, suits and other dresses with their friends of similar structure so that they can enjoy a wider variety of clothes but with deep cut backless blouses this exchange of blouse is not easy as deep cut backless blouses are generally custom tailored to fit the body of the woman using it. Also the designs of the backless blouses are so made that they usually fit only to the person for whom they are made.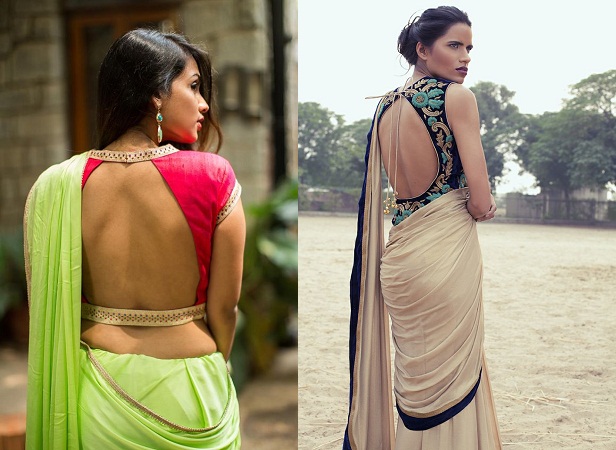 Backless blouses are not easy to wear as they don't look good on all kinds of body structures. There are numerous designs and styles in backless but you need to choose a style and fabric that goes with your body structure else you will land up in a big fashion misadventure. Instead of looking pretty and gorgeous you may land up looking ugly. Therefore, just do not try to emulate other women. Instead evaluate yourself and go in for a style and fabric that matches your body structure, your attitude and your height.
Hereunder are some of the designs of backless blouses that are popular not only in the public but also amongst the Bollywood celebrities. You can choose the one that appeals you the most.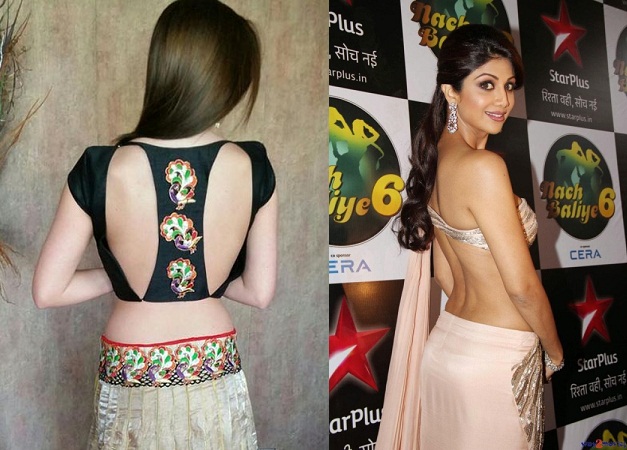 Deep Cut Halter Neck Blouse
If you want to give elegance and trendy look to your blouse, there is no design better than a halter neck design. You can get a halter neck blouse made with both a normal and a deep cut backless design. You can get deep cut backless halter neck design made with a number of fabrics out of which sheer and net are the favorite fabric in Bollywood and amongst the fashion conscious world.
The most famous designers in India are designing maximum of their dresses in deep cut backless halter neck design as they believe that this design is the best amongst all other backless blouse designs. If you notice, most Bollywood celebrities are wearing some or the other variant of this design in each and every function hosted in Bollywood circles.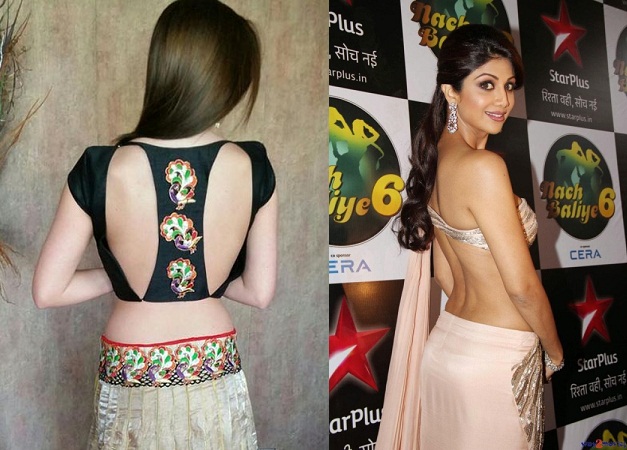 ="Bollywood Celebrities In Halter Neck Blouse" src="https://fashionbuzzer.com/wp-content/uploads/2016/07/Bollywood-Celebrities-In-Halter-Neck-Blouse.jpg" alt="Bollywood Celebrities In Halter Neck Blouse" width="640″ height="450″ />
The best thing about this design is that while the blouse is supported by the neck, all other parts are bare and free to move. This way while you enjoy the luxury of wearing a designer saree and blouse you are not tied up and uncomfortable like a traditional saree and blouse.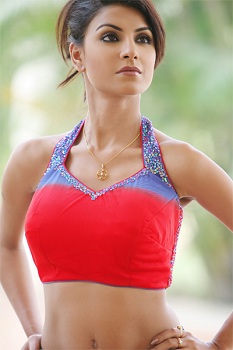 Deep Cut High Neck Backless Blouse
This is one of a very popular design of backless blouse in film circles. The high neck exudes confidence in the woman that she is covered unlike some very deep cut designs which exposes almost everything of a woman's upper body. With this design you can use variants like a round cut or a V-cut design in the front with small cut or a deep cut in the neck line according to your comfort.
On the back you can experiment with embroidery, zardozi or embellishment of different types on the fabric or the neck to give a formal look to the sizzling blouse as per your choice. There are some variations in high neck blouses that you can try.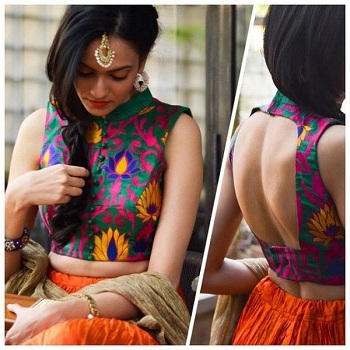 High Neck Net Blouse
If you want to try a deep neck backless blouse but don't have the confidence to carry it off, a good option for you could be a high neck net blouse. While you can enjoy the fashion and luxury of a backless blouse, at the same time you can have the confidence of being covered fully by the net or the sheer fabric.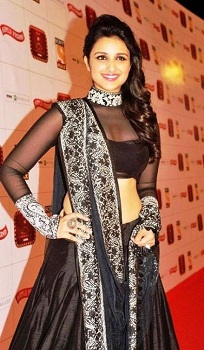 High Neck Backless Blouse with Key Hole in Front
This is a very interesting option in high neck design. In this design while you have a deep cut back with very fine strap on the neck and the back, the high neck in the front has a key hole for design. You can use fabrics like net, georgette or sheer for the front and back you can use brocade and jacquard on the neck with embroidery. This key hole can be accentuated with embroidery or embellishment to give a formal look to the blouse.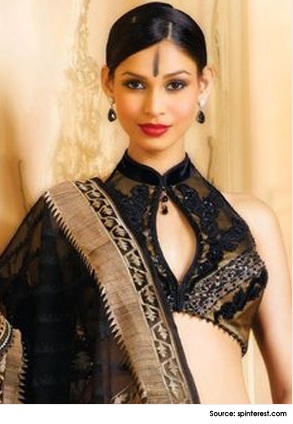 High Neck Backless blouse with Full Sleeves
This version of a high neck backless blouse is indeed party wear as the sleeves of net give a sophisticated look. Women that have broad hands and shoulders can use this version of the backless to catch all the eyeballs in the party.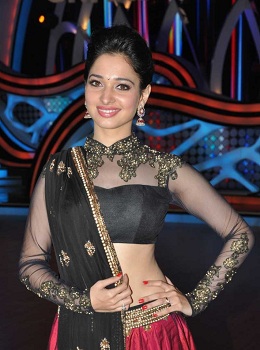 V Neck Deep Cut Backless Blouse
This is a gorgeous blouse for women who want to flaunt their curves. The blouse is cut deep from the front to expose the chest lines in the front and is backless from behind to give a sexy look to the woman. If you are a woman who is bold enough, you can wear this deep cut backless blouse pattern to catch all the eyeballs in the party.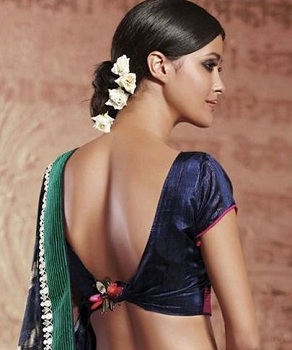 So, with the varied choices of backless blouse designs, you can surely catch all the eyeballs.