India is a land of rich cultures and traditions and so it has enormous to offer in its so called traditional attires. The fashion designers of the land have been constantly working on new styles and modern elements to fuse them with traditional attires to produce a blend of modernity and simplicity of traditionalism. Being the land of festivals and festivities, the want of wearing something exquisite and elegant thrives on especially amongst women and to fulfil this hype in demand, craftsmen at fashion industry bang on every time to lure the hearts of the hearts of the ladies. Nowadays, no one minds an extra penny when it comes to the need and desire of standing out of the rest at a function or any other gathering. When it comes to sarees, the heart of any woman would skip a beat to possess one of them.
Following are some of the designer saree blouse designs that will rock the Indian territory this time:
Ruched Brocade blouse with saree: This looks absolutely breath taking as the centre detailing at the bust provides a closer fir and the sweet heart neckline with brocade all around is sure to mesmerize each and every one. You can make use of coloured wheels at the blouse and contrast it with a chiffon or georgette or Banarasi saree as per the casual or formal occasion.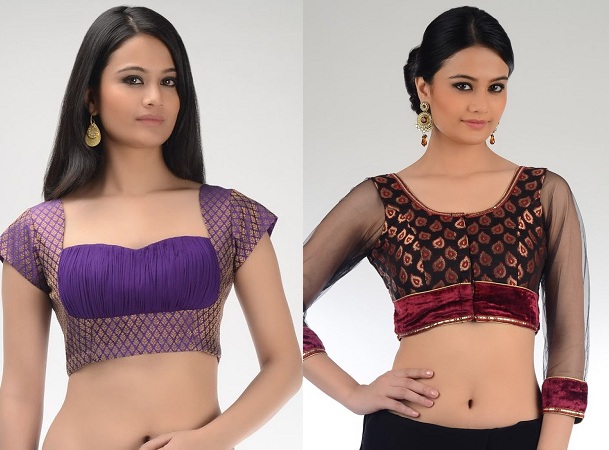 Wrap-up saree in vogue: The celebrity style saree blouse in bright colours with braided straps appear modest and funky at the same time. If you are thinking to adorn one, you need to be sure of the colours as these look best when worn in same colour family. Women with broad shoulders need to avoid this type of saree blouse as it'll make them look bulkier. Best suited for petite women, it is advisable to try with net saree to enhance the beauty of the blouse. Pairing with right accessories is sure to add to the glam.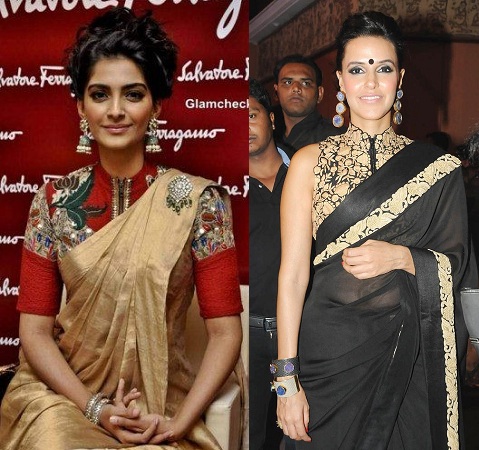 Matka neck backless blouse: These days women prefer bold and sexy outfits even when it comes to traditional wear like sarees. Matka neck blouse with or without tassels appear utmost chic and super stylish on the women with toned backs. Best suited for any occasion, flaunt it as a phulkari-katchi sleeveless choli for the absolute traditional gaze.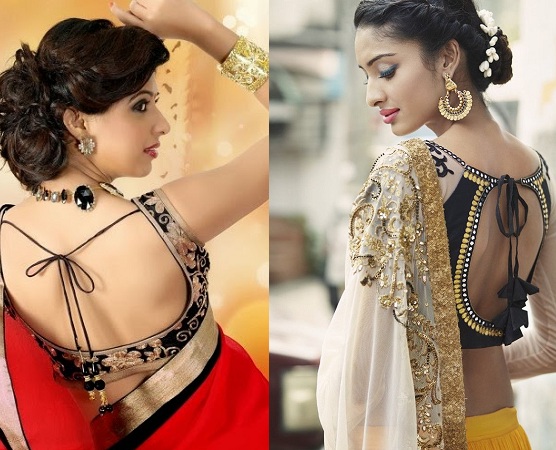 Short jacket saree with full sleeve blouse: Nowadays, the trend of jacket with saree has been much in hype. Pair a velvety jacket with silver shimmery blouse, giving you a complete royal look. Perfect for winter season dressing, embellish your jacket with intricate embroidery and exact amount of stones. Chiffon or net sarees suit best with it when paired with hypnotic danglers.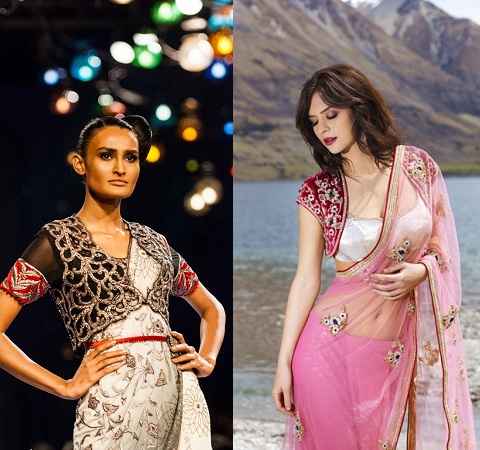 Embossed embroidered blouse saree: The trend for embroidered blouse can be traced back to 50's. With a little transformation of embossed embroidery, this combo is taking the hearts away of modern women. The whole ensemble appears super gorgeous when adorned with chiffon sequined saree. The keyhole at the back works well to enhance your spotless back and the loops tying the blouse at the front adds to the grace and elegance.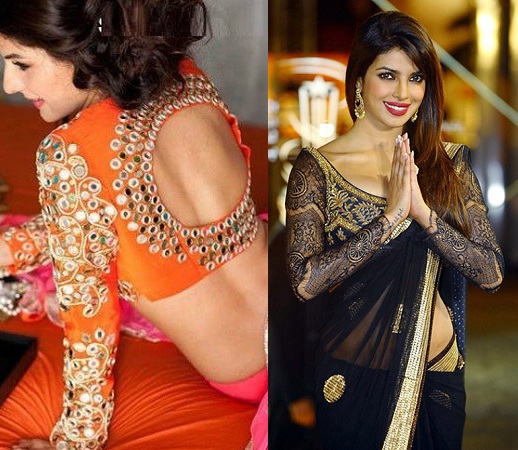 Scalloped backless blouse saree: Scallop has been common at borders and edges of the attire but scalloped shoulders are new trend. The blouses with scalloped shoulders are sure to make your blouse look stunning. If you are bold enough to carry a backless blouse, it would just work to ooze the charm out of the outfit. In order to make the best out of it, try a contrasting pair.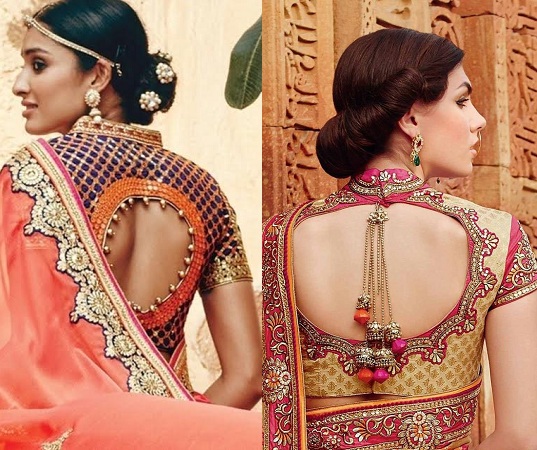 Potli button saree blouse: Earlier potli buttons were confined to kurtas only. But nowadays, blouses with potli buttons at the back or front appear equally astonishing. Try out a unique neckline such as halter neck or collared neck or kurta neck to make a statement. Bang on any corporate social gathering or formal occasion with a plain saree, bold bracelet, hair neatly tied up in a bun and flaunt with perfect pair of heels.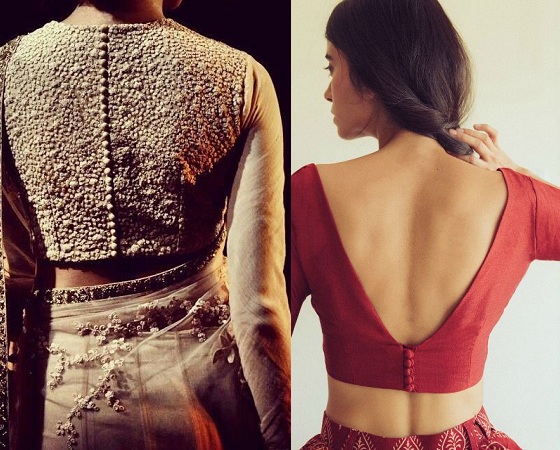 The above-mentioned saree blouse designs are sure to take the breath of the onlookers at any and every event. The designers have taken into account the love of women for sarees and have made all the successful efforts to win their hearts by continuously experimenting with blouse cuts and styles and pairing them successfully with different patterned sarees.