Kurtis are high in fashion with every woman irrespective of her age wanting to wear designer kurtis for her casual as well as formal outings. Gauging the mood of the buyers many people have set up shops to manufacture or retail designer kurtis in recent times. Some of these kurtis are good in quality in terms of material, design and work but some are just mediocre.
Today manufacturers have understood that simply manufacturing kurtis and selling them to wholesalers or retailers is not going to land them anywhere. Therefore, most manufacturers have started labelling their products with a name so that after a while customers start asking retailers for kurtis of their name converting it into a brand.
India is a large place with a huge market for almost any product and woman wear is a market with absolutely no end. In recent times there has been a mushroom growth in brands manufacturing woman wear, and you as a customer are to decide the brand that manufactures the best designer clothes.
Hereunder are a few of the top brands that manufacture designer kurtis for girls and women and if you are buying designer kurtis, these are the best brands to look for:
W for Woman
This is one of the most loved and trusted brand in Indian woman fashion today having more than 200 exclusive showrooms throughout the country. The brand was established in 2001 with the view to give Indian traditional clothing a modern touch. It is the first brand to make perfect fit kurtis in India and is known for its cut, quality, style, prints, designs and material. The designs created by them are unique and masterpiece. The brand is so much liked by the customers that it has been awarded as the most admired Indian brand 2015.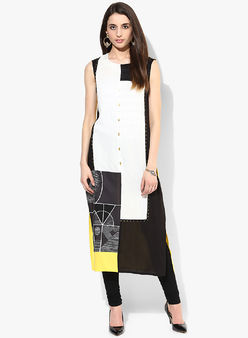 Biba
The brand Biba is one of the best brands for women in traditional and modern Indian clothing. They create designs that are trendsetters in their category and replicated by many other smaller brands. The brand has Salwar kameez, kurtis, dupattas, mix and match, designer suits and other in their collection of offerings. The brand that started in 1986 has grown on to become one of the most popular brands in woman's wear manufacturing kurtis in the size range from 32 to 46 and more than 100 stores throughout the country to cater to their ever growing list of happy customers.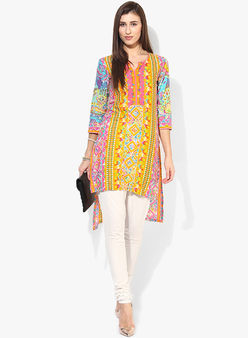 Soch
Soch is a relatively new brand of contemporary Indian dresses that offer sarees, kurtas, kurtis, suits, readymade blouses etc. The brand has created a niche for itself in the contemporary Indian wear market owing to the designs, cuts and quality of material used in their creations. The designer kurtis offered by the brand are unique in their designs created from handpicked fabrics from Mumbai, Calcutta, Banaras, Jaipur, Mysore and Kancheepuram.
With more than 60 exclusive stores around the country, the brand is fast becoming a home name amongst the fashion conscious women in India.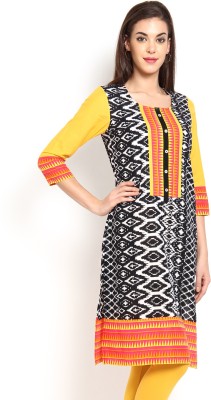 Chabra 555
The brand is mostly Delhi centric and offers widest range of stitched and unstitched party wear designer kurtis. The brand is very popular in Delhi and enjoys very good response and loyalty from customers. Apart from party and bridal wear, the brand also offers a wide range of cotton kurtis but is more famous for their party wear. The brand has recently started an exclusive website for their customers to order online and get home deliver all over the country.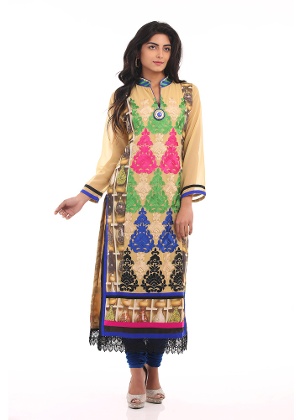 Aurelia
This is a Noida based brand that creates designer kurtis, suits and woman wear to suit modern Indian woman. The brand belongs to Aurelia Impex Private Ltd and is available on all the leading e-commerce websites in India. The company has exclusive and highly trained designers that know the needs and requirements of modern Indian women and creates dresses that are unique and comfortable.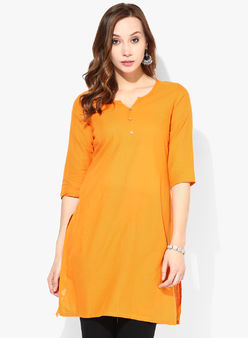 Shree
Shree is leading and popular kurti brands in India that makes casual and formal designer kurtis for women. The brand is famous for its long and short kurtis owing to its fitting, style, design and material used for the product. The company has no compromise policy on the quality of their product and designs. The brand uses attractive designs, colours, prints and embroidery in their kurtis which brings to them the reputation of an affordable and fashionable designer Kurti brand.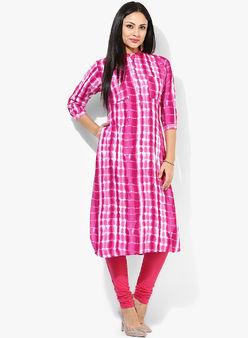 Meena Bazaar
Meena Bazaar is a true woman designer wear brand that produces some of the finest quality traditional and modern woman wear in the country. The brand established in 1970 and since then is synonymous with quality in designer woman wear. The brand uses quality fabrics from all over the country to produce kurtis, sarees, suits and other women wear that is a real treat to watch and wear.
The brand is fast creating a niche market for itself through a strong network of exclusive throughout India and also through their website from where you can order your dress from anywhere in the country.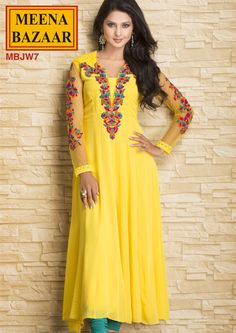 Sampada
This is a growing brand from Delhi having showrooms in Delhi, Mumbai and Bangalore and manufactures mainly woman ethnic wear. The brand has in recent times gained huge fan base owing to their designs, block prints and finish on the designer kurtis and sarees that they manufacture. The company has expert printers and craftsmen from many parts of the country like Gujarat, Andhra Pradesh, Kolkata, Bihar, Uttar Pradesh and Madhya Pradesh. The brand has dominance in products made from cotton and silk that has the beauty of hand prints but is modern in style, cut and design.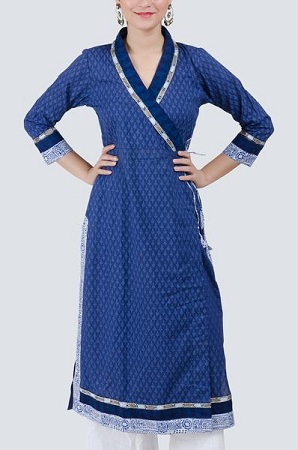 Rangriti
Rangriti is an upcoming designer Kurti brand that is highly popular on online shopping sites with many of them regularly stocking its products to sell to the customers. The forte of the company is their colourful and fresh designing with vibrant colours that make the dresses look extremely beautiful. The brand is a value for money brand as it offers very good quality at very reasonable and affordable prices.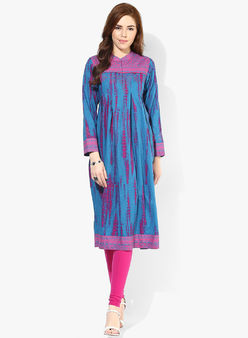 Anahi
Anahi is also a very popular designer Kurti brand on all the leading e-commerce websites. The main selling point of the brand is the designing and quality of their kurtis, suits etc. The products are priced in such a way that they are value of money and at the same time trendy and traditional as well.