Possibly for the past two seasons, the hottest pants for summer and spring are the ugliest ones. So, let's just think a while and try to figure out how the CULOTTES can make you a beautiful woman.
Yes, culottes are back! Last year the culottes came with a bang as the pants of the season and now these are even sexier that you can't stop yourself from buying for you.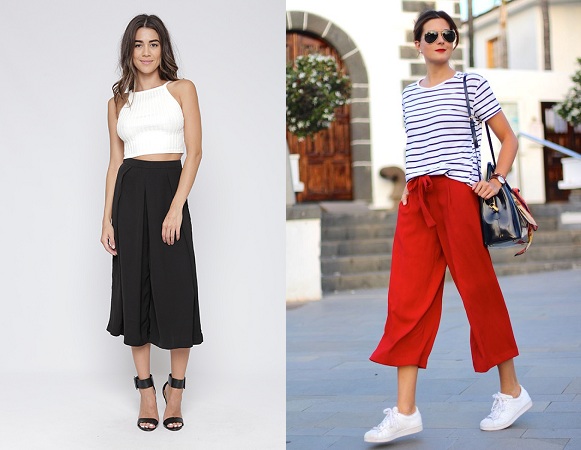 Culottes are the most sizzling item ever. They are not very long, not very short as well. In fact, you can translate them into everything such as well-structured, quite architectural, smart and quite polished looks. These hottest pants are the best options for the highly fashionable chic.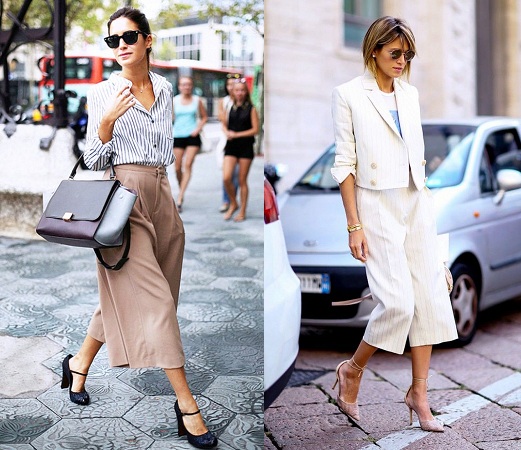 What is exclusive about the culottes?
Gives you stylish & trendy look: As of now, you know that culottes are really sexy to have. Well, these hot pants give you a more feminine look with giving a sexy exposure to your body. Wearing them, you can keep yourself trendy and stylish which is really important to make you fashionable.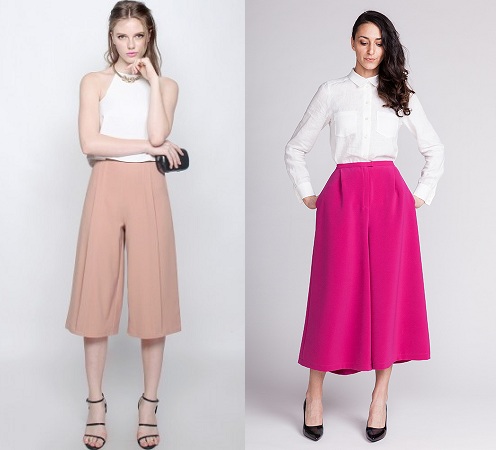 Comes in many cuts & styles: Culottes define you, your style! They come in a wide range of styles and cuts. Be it fabric or silk, you are going to find many exclusive design options. Even denim will be a great option if you want to define in your silhouette more.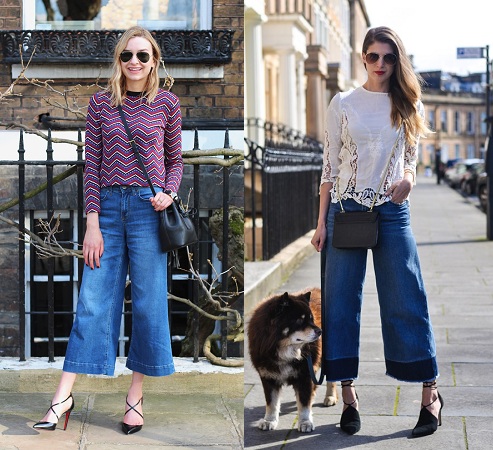 Luxurious & easy going: Culottes are not just easy going but luxurious as well. They can be Sicilian Dolce and Gabbana style (floral or lace bustier top, black culottes), they can be very Italian Capri-island-rich-lady-on-vacation (sandals, striped top, and white culottes), they can be Woody Allen's 70s New York city smart artistic classy lady (a blazer on top, shirt, and brown culottes), and they can be French fashion girl or artist on a weekend (a slim small sweater and culottes with side pockets).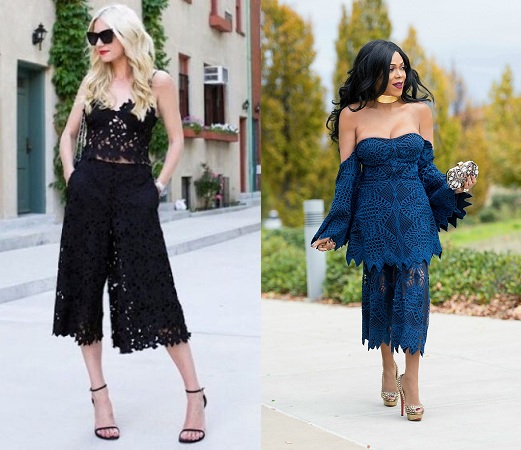 Know the proper way of wearing Culottes and look sexier: Culottes may appear as a tricky pant style, as they are all about proportion and getting the correct pair can change into a tricky effort, in spite of your size. Unless you are a 6ft model, then you are good.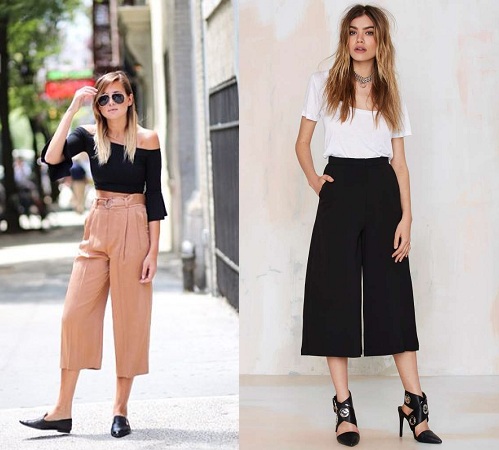 – Have you ever escaped from cropped pants or culottes as an actual tall person you have been lost with never getting long enough jeans or pants? Well, we must tell you that this pant style will just make you rock the trend. So, don't just think so much; bring them for you now.
– Culottes go greatest with a more fitted, cropped or slimmer cut top. They appear best with side pockets, well-defined, and a high waist, as the cut will lengthen the silhouette, and fitted shirts, short tops, tucked in short sweaters, blouses, t-shirts, and bustier help make a balanced silhouette of yours.
Just keep your jackets cropped or waist-length if you want to layer
– Oversized styles or box tops may look decent (if you like funky sophisticated or highly fashionable dress) but it's completely a matter of proportion. You just need to try them to see whether they work or not.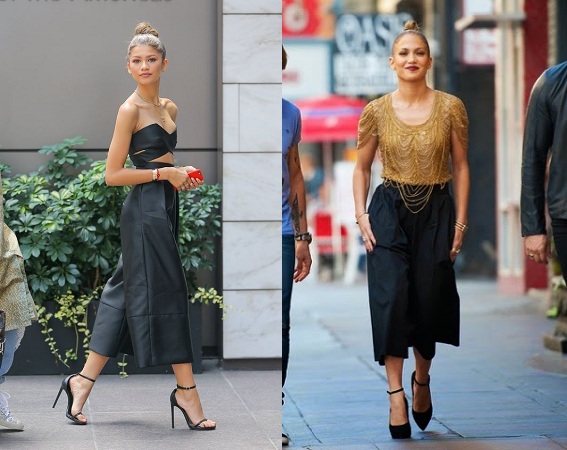 – Wear heels (pumps, sandals) as they will always make your culottes look post, office appropriate and smarter as well. Wearing flats will give you a look of French chic, so can brogues or oxfords. Thereby, chunky heels are just ideal for a 70s take on the classy culottes.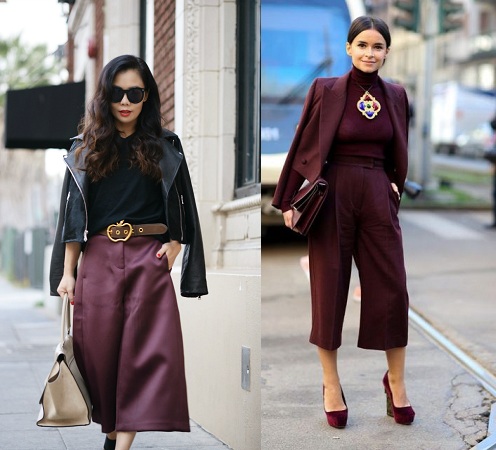 Conclusion
So, you have already had enough information to understand that these culottes now appear sexier and more stylish. However, these culottes can be a little difficult trend to swallow for you, but it's really worth it. You just need to step out of your own comfort zone, play with your shape and ultimately get an excellent item for pairing your crop tops with, all the while simply look like a fashionable professional lady, or the sophisticated rich vacationers, depending totally on how you style them.