Saree makes women look elegant irrespective of the body shape and size. It is traditional Indian attire which many women usually wear it on some special occasions or big festivals. Talking of which, you might have seen supermodels and actress walking on the ramp wearing Saree with some good blouse pattern. If you take a closer look now, you will realize that princess cut blouses are again in fashion. Its prominent presence in the fashion world has definitely set a benchmark in the industry today. It not only adds the royal look but also fits well and keeps the body comfortable all the time. So whether you are planning for a chick look or wish to go ahead with a classic pattern, price cut blouse is the best choice to make for the coming occasion.
Different Types of Princess Cut Blouses:
There are varieties available in princess cut blouses in terms of style and pattern. Such type of blouses has also become a primary choice for fashionistas today. If you want to give your dull looking blouse a new life, then try out the trending pattern of the princess cut. It fits best to the breast giving it much needed upliftment and also makes the Saree look elegant and enticing. You need to look at some incredible collection of princess cut blouse designs that you would definitely love to try and flaunt it in front of your friends. The best part is even if the Saree falls a little off from the shoulder, the blouse is stitched in such a way that it does not look vulgar in any way.
Blouse with Curved Shoulders:
Generally, this type of pattern has a unique color and comes in two different shades. It can be the shade of the same color and definitely gives the most elegant and gorgeous look. It does not have proper sleeves but has the shoulder straps with a good covering. Generally, the covering is made with some fancy stones either of the similar color or the contrast one. It is stitched in such a way that it gives the inwardly curved look which looks beautiful especially if you wear a silk Saree with it.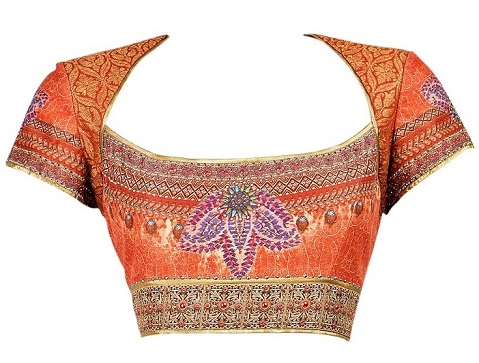 A Slide Slit with the Covered Neck Pattern
This design of the blouse was introduced by Sabyasachi and needless to say that along with celebrities it is ruling among many other women as well. This stylish pattern definitely gives the modern look and can be worn for any occasion. In this design, the blouse comes with a high neck due to which it covers the entire color bone. To make it look appealing, there is also a slide slit on the shoulder. Generally, such blouse is well designed with the plating of flowers that are well decorated in either silver or golden color. Generally, the decorative plating's are out only on one side to that your Saree looks really nice.

Full sleeves Blouse with a net pattern
In this design, most of the mirror work is found. It gives a classic, beautiful and elegant look and has the incredible hand work done. This work is usually put on the front side and at the sleeves so that even a plain simple looking Saree looks amazing. The pattern as a boat neck and is best to be worn during night and day time. It is best suited to be worn during big gathers and office parties. For the net blouse, it is advised generally to go with the silk Saree option.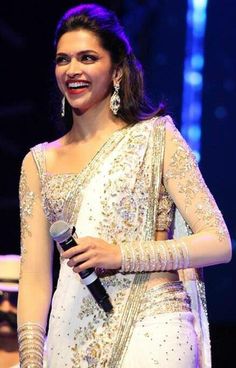 Short Sleeves and Broad Neck Cut Princess Blouse
This is another pattern of princess cut blouse which is usually worn during weddings, party or some night event. The pattern is designed in such a way that it offers elegance and comfort at the same time. In this blouse, you will see a wide neck which has only borders on the shoulders. The sleeves are quite nice with the butterfly pattern and have a self-print that makes the contrasting border look more enticing. If you are planning to wear it on the next coming event then shop for elegant chiffon or a silk Saree.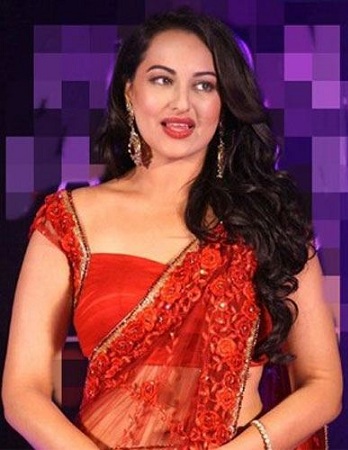 A Princess Cut Blouse with Boat Neck Pattern
This is categorized under the low back collection of blouse designs which looks ravishingly hot and sexy. This pattern of the blouse has slim straps on the shoulder and is well designed with the floral Zari on the upper side of the blouse front side. The work of this blouse is made on the neck side and the entire design on the blouse looks incredible. If you want to go for this pattern then make sure you wear with a silk Saree. Mostly women it one big festival like Diwali as it is one well-designed blouse.
Classic Princess Cut Blouse Pattern with Full Sleeves:
This classic design is another great styling appeal that you may try out.  It comes in two different colors that can either have a dark shade or a light shade. As per the cut and color of the body, the sleeves are designed. The sleeves can either be colorful to give the blouse a complete look or it comes with the back clasps so that the front waistline looks different and unique too.
There are more patterns that you may try out which falls under the princess cut design style. In case, you want to stitch it on your own, you can do so provided you have knowledge about the stitching and measurements. It needs to be a good fit to the body and should look elegant and decent even if the Saree slips from the shoulder. Princess cut blouse is a perfect blend of traditional and modern look which certainly looks more incredible if worn with silk Saree.  With popular models wearing it on the runway, adore this style with a Saree and Lehenga by stitching it on your own in simple steps.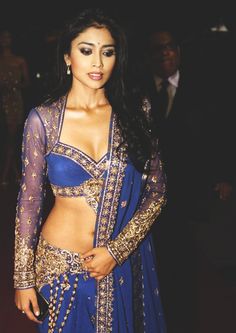 To measure the design, usually, the length that needs to be considered is 14.5", waist-30", and round arm of around13". While sewing the heading from the neckline, you need to choose the Saree blouse of darted pattern. You will also have to take a blueprint of the blouse design. You need to also see which pattern of neckline you need and how you expect the crumbs to be cut.
Although do it yourself design is not that difficult to do but if you are planning to get it done for some really big occasion then instead of wasting your time, try making use of the designer or the tailor who can perfectly stitch it for you.
There are many online sites as well where you can come across some great patterns which would definitely inspire you to wear on this occasion. So make your time worth and choose the best style of princess cut blouse design that you can wear on Lehenga and Saree as well. Remember, such design requires great fitting so when you consider of giving the measurement, make sure it is accurate and would fit your body nicely as that is the specialty of such pattern. Make the perfect blend of modern and ethnic look and buy a saree that would go well with it.