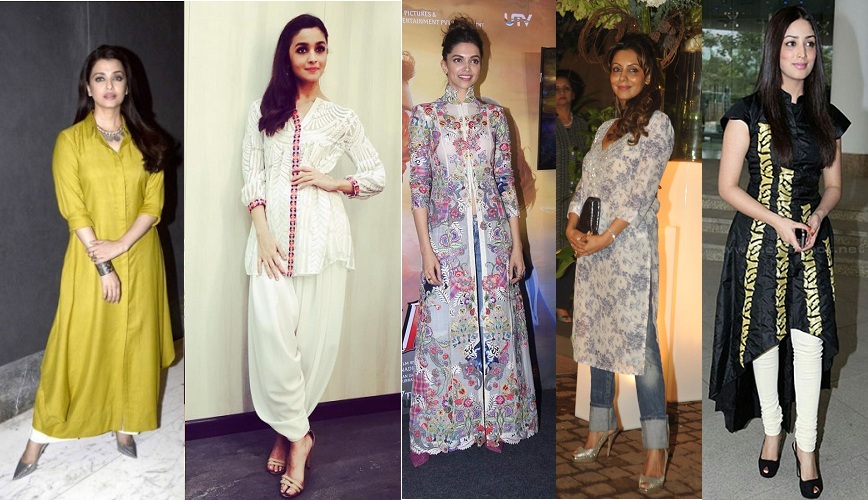 Kurti finds its origin in the Persian word Kurta, attire which is worn there both by men and women. The attire came to India with cultural exchanges, people to people interaction and commerce. Today, the Kurta is worn by the men and Kurti by women in India, both as a casual dress as well as a formal dress.
Salwar suits have been worn in India for a long time. However Kurtis or the Indian tops are a new entrant in the mainstream Indian fashion arena. Today women of all ages, sizes and financial background have taken to wear Kurti as their daily as well as their formal wear.
Women had been draping a sari, wearing a salwar suit or western tops with denims as their casual and office wear for a long period of time. While many women found the kameez of the suit too boring to wear every day, other women had been looking for alternatives for western tops as they felt it was too short to feel comfortable. Therefore, when the concept of Kurtis came into being, women of all strata took the concept with open arms to make it a huge success.
Initially when the kurtis came into being, it was a high end product designed by top designers and meant only for the elite and the celebrities. However, when the Bollywood actresses started wearing them in their movies, women realized the true beauty of the dress and started following them by getting the same made for them.
Today designer kurtis have become a need for every woman. These kurtis are now available in a variety of styles, designs and colours to suit the taste of every woman. Now you can buy designer kurtis of any size, style, design and on any type of material from designer boutiques, offline stores and malls. Designer kurtis are also available in a number of online stores which keep a big inventory of different styles and types of designer kurtis of different price range.
With all this popularity of designer kurtis amongst the women, one pertinent question that remains unanswered is how designer kurtis entered mainstream Indian fashion? Well, there are several reasons for kurtis to enter mainstream Indian fashion. The reasons are here under:

One of the main reasons for the dress to gain such huge popularity and acceptance from women belonging to all spheres of life is that kurtis, unlike so many other outfits is stylish trendy and covers the entire body which is so necessary in the Indian society.
Unlike the western society where exposure of body is considered a fashion, Indian society believes in a fashion that looks good but also covers the body of a woman.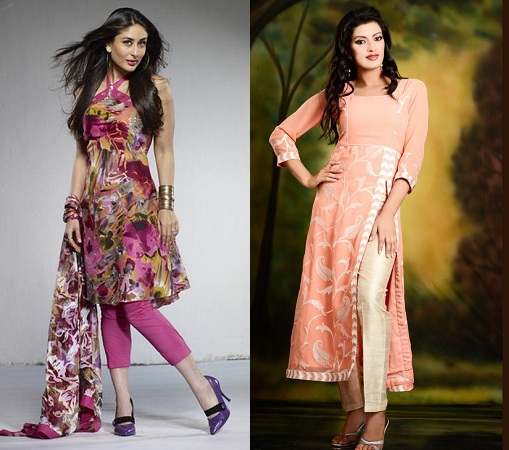 Designer kurtis are the Indian tops just like the western that women wear over trousers and denims. These tops are designed in such a way that they can be worn over different types of lowers like jeggings, denims, trousers, leggings and even salwars. Women can get their kurtis designed in a manner to suit their style of dressing or get a readymade from the store. These kurtis come in a variety of materials and are very comfortable to wear for a full day.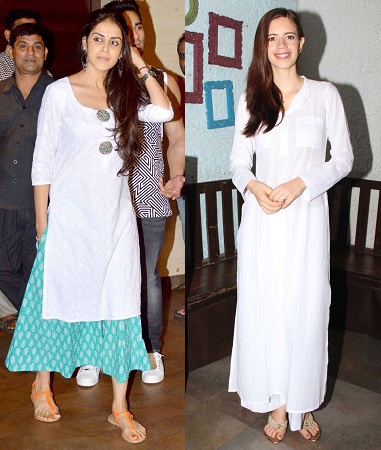 Available in a variety of styles
Kurtis come in a variety of styles to serve your purpose. You can buy a Kurti for regular wear as well as a Kurti for formal functions. Designer kurtis are available in plain, printed and embroidery in a variety of neck styles, sleeve styles and varying lengths. You can choose the style of Kurti that suits your comfort, fashion style and your body figure.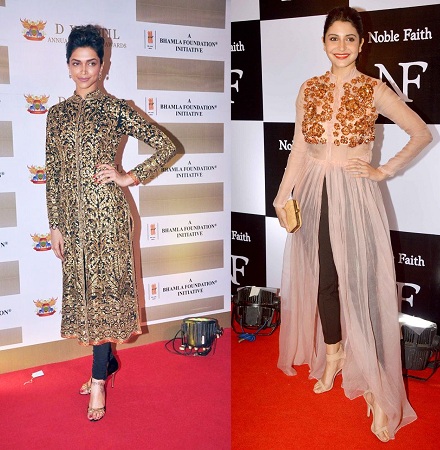 Today a large portion of women workforce is working somewhere or the other. Therefore, they get very little time to go out for shopping in malls or standalone stores.  They prefer to buy kurtis through the internet from an online store. Designer kurtis manufactured by large manufacturers or designed by famous designers are also available in these stores that provide photographs along with complete details of size, material and design. Moreover these stores also provide the facility of home delivery to their customers making online stores an attractive proposition for women to shop.
Available in various price range
One of the biggest reasons for designer kurtis to enter mainstream Indian fashion arena is the fact that designer kurtis, just like other clothes are available in the online stores in a variety of price ranges to suit the pocket of each and every customer.
Since these online stores source these kurtis in large quantities from the manufacturers, the price of these designer kurtis is much lesser that what you can get if you get it custom made for yourself.  There is so much competition amongst these stores that some stores are even ready to take back the sold product if you don't like the product on arrival or if there is a size issue without any extra payment.
Wearing kurtis have become a rage amongst all classes of women at all times. Designer Kurtis have become a fashion statement and every woman irrespective of her financial status, wants to stay in fashion and look the best.
This is because the leading Bollywood actresses like Deepika Padukone are sporting designer kurtis in most of their films and in major Bollywood award functions that are viewed by women throughout India.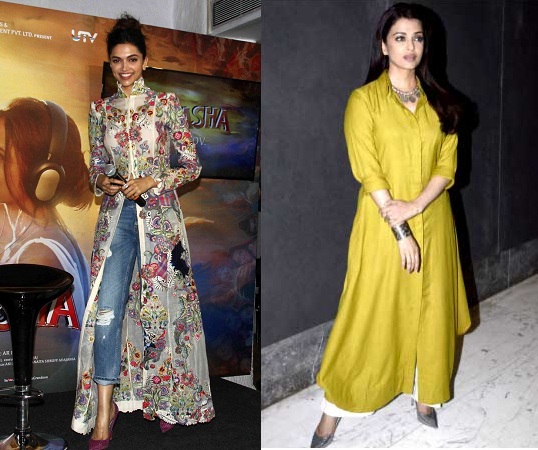 Designer kurtis have come as a welcome change to the women from the same old saris and Salwar suits. Women always like to change the way they look after a short span of time and therefore as the designer Kurtis entered the Indian fashion arena, women accepted the new style.
Another advantage of designer Kurtis is that their style keeps changing after every short period of time offering women the versatility of dressing style that they have been looking for since a long time. The designers on the other hand also make sure that with a change of season they come out with some new to entice their women clients to go ahead and buy new designer kurtis for themselves.