Gone are those days when designers showed reluctance to experiment with the outfits and fashion statement for working women. While in the 40's the only option women used to have was a full sleeve, big-shoulder blazer complemented with a pencil skirt or trousers, in the recent time, the scenario is completely changed. Today's women do not want to limit their confrontation with fashion within the casual occasions. Rather, they always look forward to bring out their fashion sense in front of the people with whom they spend the maximum time of their days.
The dressing style of working women is not meant to be something formal. It needs to have a perfect balance between stylish yet purely corporate. Just like the casual dressing style, they wish to make sure they look bold and personified in their approach while resolving the work issues with maximum confidence. They want their outfits to speak for themselves and give them a minimal yet strong backup while they hit the floor of their workplace.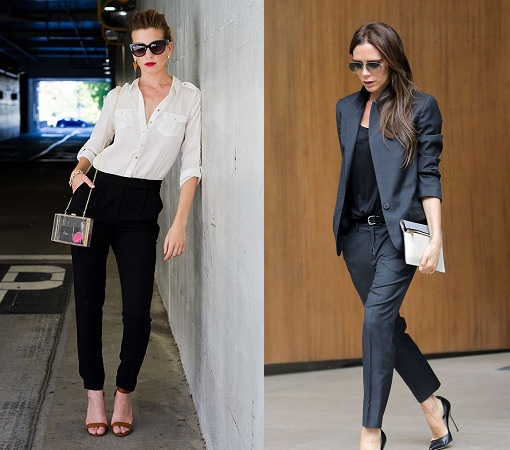 Believe it or not, the dressing has too much to do with personification or creating an individual style statement. With casual attire, it is not really a huge problem because of the availability of wide range of options. However, there is no doubt about the fact that with formal wears or corporate wear for women, the scenario is completely the contrary. The good news is that the designers have started taking this issue on a serious note and taken essential initiatives to turn the table in favor of working women.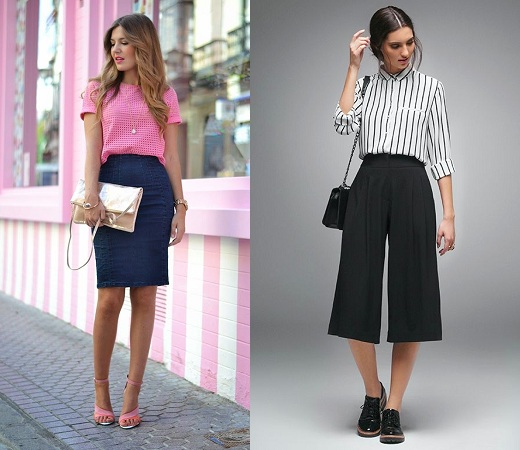 Be it the most important board meeting, the interview or just everyday wear, you are required to keep a few things in mind to make sure the outfit you are choosing is appropriate for the purpose. Go through the following to find out the basic rules of dressing up and look ravishing.
Grab a neat look
The office is not a place for just being arrogant and refused to put up something that looks neat and clean. Contrarily, you have to make sure the outfit you are choosing is washed and ironed with no signs of crisp on it. The one crisp is enough to destroy all your efforts and make you look like casual about your appearance. Therefore, you should take things a bit more seriously and get ready for the office.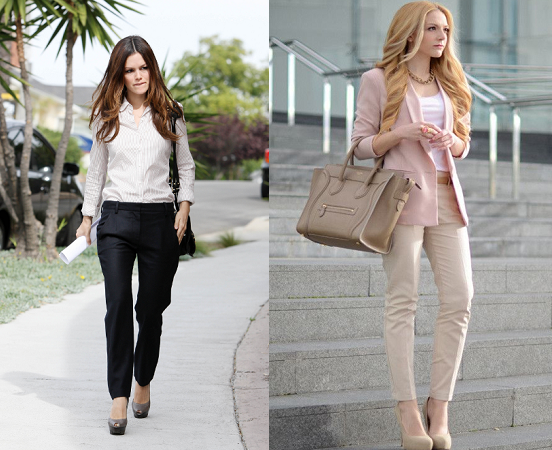 Choose the color carefully
Do you want to look mundane and boring just like others and just settle for being one of the sheep in the herd? Surely not. Therefore, along with choosing the designs, you have to make sure you are picking the right color. You have to get it right that solid yet funky colors like neon, shocking pink and royal blue are not limited to casual clothing in the recent time. You have a whole lot of opportunity to experiment with the color combination that restricting yourself within gray, white and black. Eye-catchy vibrant attire is sure to let you enjoy the attention you will get. You can do the same experimentation with the accessories as well to give your look a unique dimension.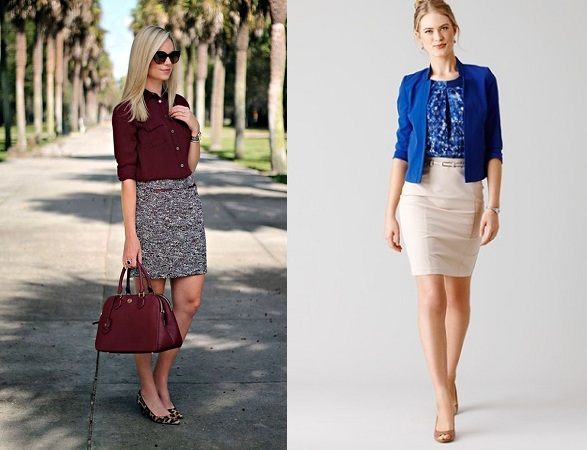 Don't wear something that does not fit
As they say, it is the way you carry your dress determines whether you are stylish or not. To make sure you nail the art of looking fashionable at your workplace, the very first thing you need to do is to make sure the outfit fits you perfectly. Starting from the undergarments to the outfits you have segregated for your workplace everything you wear should accentuate your body and make you look stylish.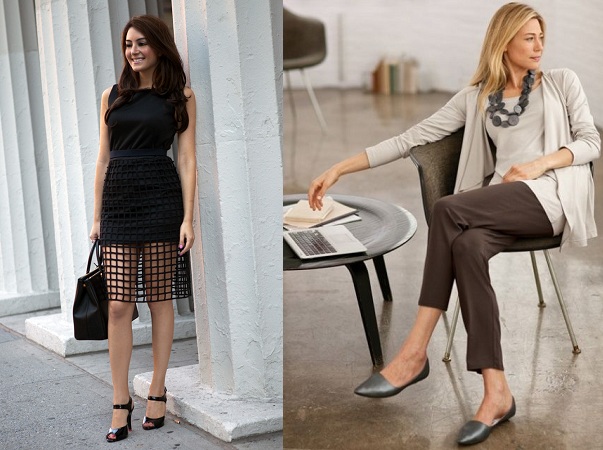 Go beyond the definition of trend
There is no hard and fast rule that you are required to cling to the definition of trend. Rather, you will always be welcomed in the fashion parade if you successfully experiment with your style and be the trendsetter. Therefore, let go of the clichéd thoughts on fashion such as you are required to contrast the color or ensure that the shoes you are wearing complements your bags. However, your styling should be intelligent and you are required to be prepared for giving an explanation about your styling which means your styling should make some sense.
Choice of fabric
It is essential to choose the fabrics with utmost care. Among the popular choices for the workplace environment, wool, silk, and cotton are the most preferred choices of women worldwide. Make sure that you don't end up wearing something that will make you look too skinny or too bulging. Rather, choose a fabric that complements your figure, no matter what is the shape of you.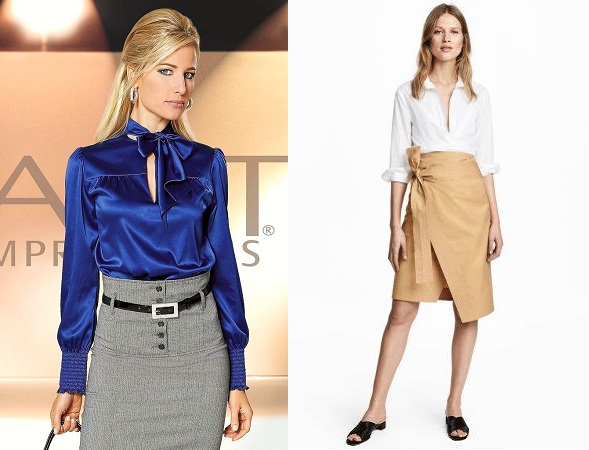 Don the perfect look – a guideline
Needless to say that every person has a different sense of style and there cannot be any fixed rules to define who should wear what. It's their personal taste that determines how brilliant they will look in front of others. However, there are certain things that deserve a bit focus as it will help you to be in trend and look stylish.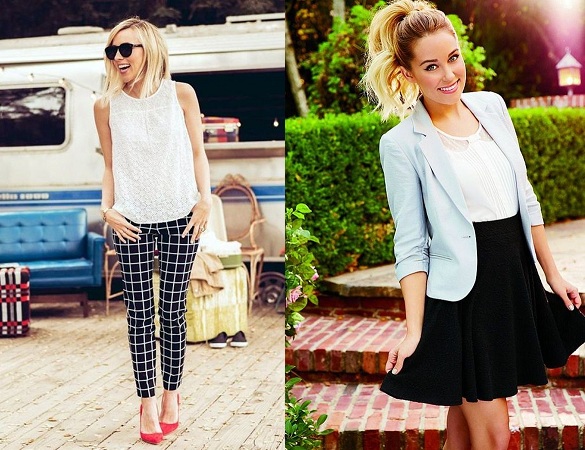 For instance, western outfits are far better than any other in the row that will let you exude a corporate style compared to that of the others. With pencil skirts and ruffled tops, you will be able to look chic and trendy. On the other hand, when you plan to be a bit more casual in your approach, consider complementing your look with a jacket with attractive tees within. On casual days in office, consider wearing funky outfits so that it can reflect the other side of your personality to your colleagues.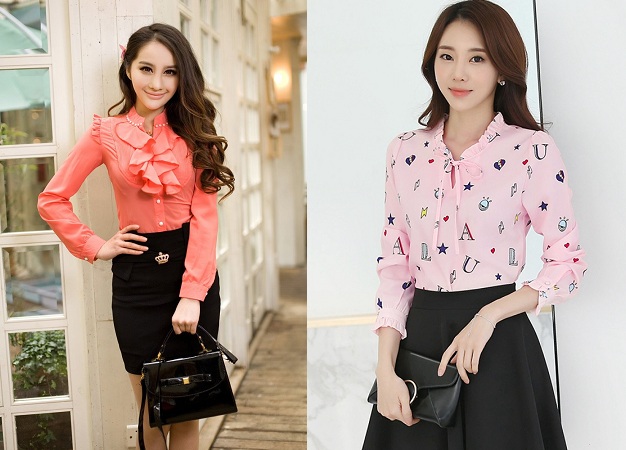 Choice of accessories and shoes are extremely important that will be able to complete your look. Consider it essential to wear a glossy belt with a minimal dress. Moreover, handbags, purses and feminine office briefcases with a leather texture will be perfect for the office goers. There are no fundamental rules for wearing shoes. Matte stilettos and pump heels are, however, the best choice for those who want to get the limelight in the fashion arena of working women.