The fashion industry has always been one of the most flexible zones that offer designers the space for experimentation. As the innovations started taking center stage, it somehow pushed the oldies and made its place. However, history always repeats itself. Therefore, the styles or fashion entries that were pushed behind by the newcomers found its way back to the fashion. Not every style or fashion preferences that have come back succeeded to retain its original position. Rather, those have come back with subtle improvisations. The perfect amalgamation of old and new has generated a new styling pattern that both men and women started to prefer.
Remember that fancy lacy dress Madonna, the superstar used to wear during the memorable 'vogue' era or the similarly printed tops and bottoms worn by Gwen Stefani at an occasion. Well, such styling has come back among the celebrities, and they have also donned similar outfits to prove the point that they can accept the old just like the innovations. Be it the fabric of clothes or particular hairstyle or accessories; the fashion comebacks have surely left an impact on today's fashion.
Take a look at some of the comebacks that celebrities and commoners have accepted and promoted with grace.
Top Hair Bun
Remember Audrey Hepburn in her back to back timeless classics, where she used to place a tiara in her top bun that used to catch every eye. Well, if you think of it as a little bit over the top, consider it as a high time to snap out of such a false notion and go for it without any inhibition. Search the web and find out what Jennifer Lopez has done with her hair on the red carpet of Academy Awards in the year 2012. With the top knot style and big bun, she was looking ravishing. Do it with a long gown with a diamond stud in ears and look like a dream girl.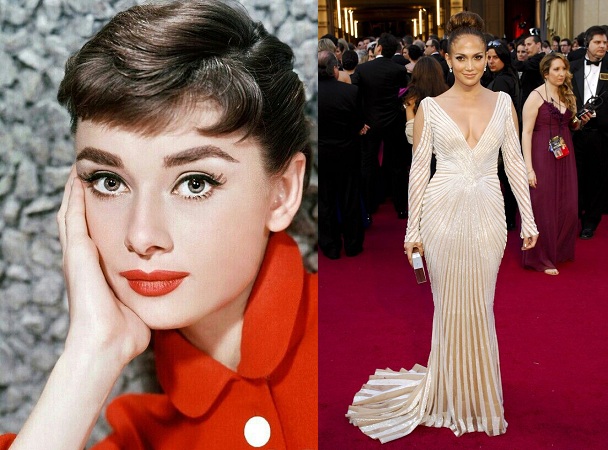 Neon Clothes
Color choices and preferences in fashion industry change with every season and now and then the comebacks happen. However, some striking colors are there that hardly seen any comebacks in the recent times, except neon. Despite being a unique color, the outfits of 80's had a standard dominant feature, and that was neon color. In the recent time, you are sure to find out a lot of clothes and accessories like shoes, leggings and t-shirts are available in this color and there is no way one can take their eyes off of something that is neon.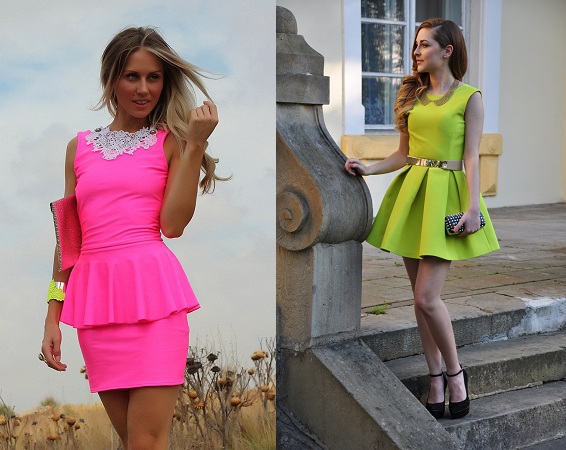 Thin Ties
Comeback of thin and sleek ties is surely a noticeable thing among men's fashion. People always find it easy to knot the thin ties compared to the large, wide, designer ties. The best part of these ties is these pieces of fabric suited every type of body. Moreover, when you try to find these ties in different colors and patterns, the variations are endless, offering men with the chance of experimenting with their looks.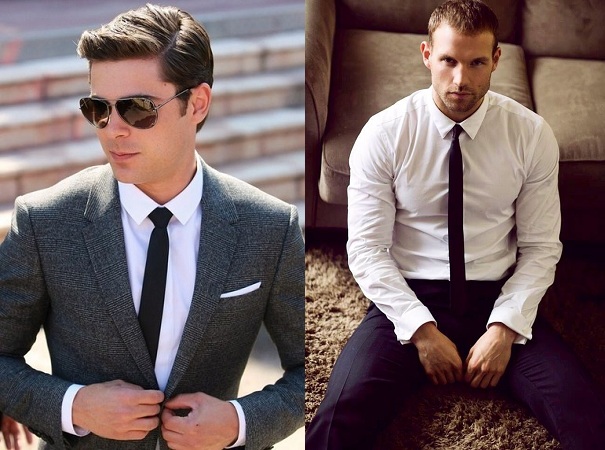 Wine Lips
Wine lips were undoubtedly quite popular during the 20's and 30's fashion where actors used to color their lips with deep wine lipsticks for complementing their Victorian look. As the wave of comebacks in covering every aspect of fashion, celebrities did not over think to accept the wine lips culture. Anne Hathaway's look in the premiere of the famous movie 'Les Miserables' will serve as the best example to prove this fact. She seemed like a vision with her wine-drenched lips and short hair. You can also try the look for any evening party to look your fashionable best.
Big Eyelashes
During the 60's, one of the famous models of all time, Twiggy set the trend of having big and bold eyelashes with pixie cut hair. It added a lot of volume in the eyes, making it the most dominant facial feature for a woman. Since that time, her distinct look influenced women from every section of the society. A lot of modern women along with celebrities like Ginnifer Goodwin has adopted this particular style and always improvising their sense of style to it for making it a fashion statement once again.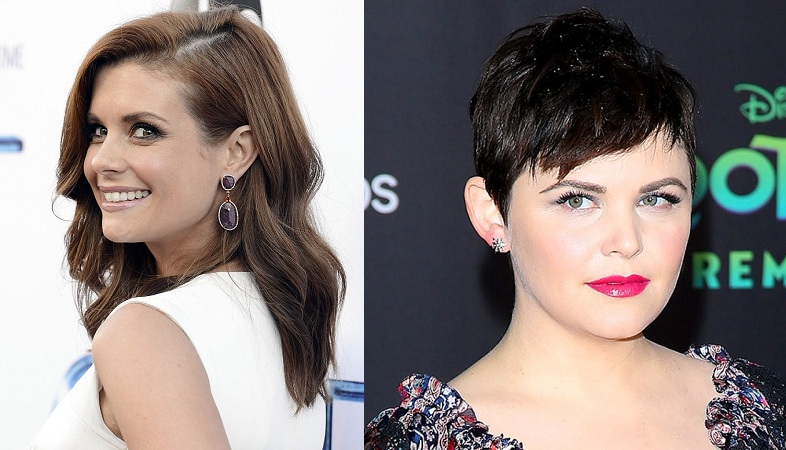 Nude Lips
It is evident that you remember Brigitte Bardot who brought the style of having nude lips in the fashion parade and it made her look sensuous than ever. If you jump in the current decade and start comparing the appearance with the celebs of recent times, you will find the same approach to have nude lips is back in the business. Take the example of Kim Kardashian, and you will find how nude lips have entered the preference list of the most celebrities in the fashion business.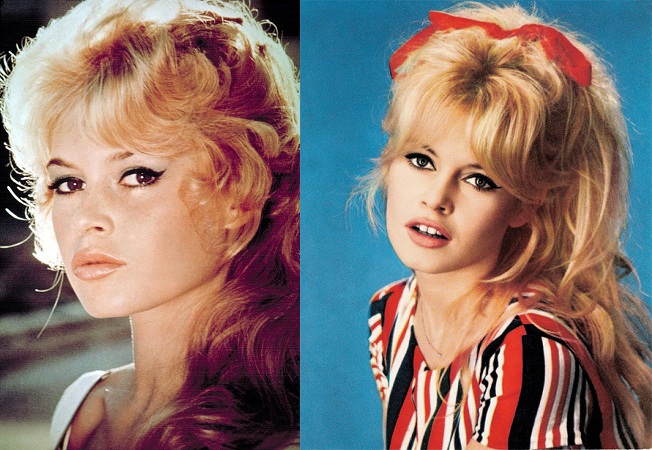 High waist jeans
There is no doubt about the fact that high waist jeans have come back from the dead with ultimate grandeur. It was predominant among celebs as well as the commoners during 70's to 90's. However, the low waist rugged denim were the ones that made their way in between. Now, you go to any shop, and you are sure to find the racks are again full of those high waist jeans that you were craving for so long. Team it with a crop top and choker to look like the showstopper.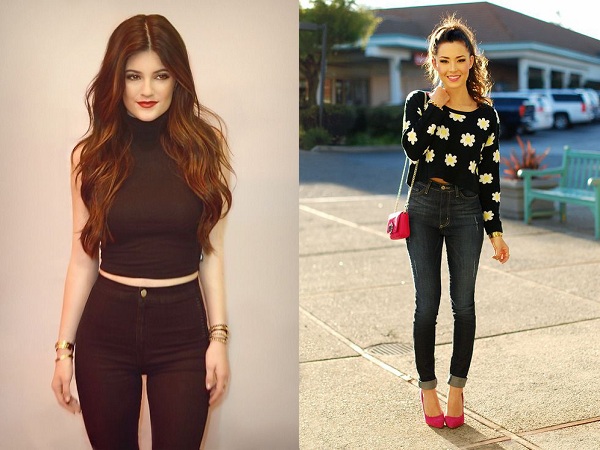 Blue Eye shadow
Adding a dimension to the eyes with bold blue color cannot be considered as a dominant feature in the 80's. However, you can never ignore the look of Olivia Newton-John who looked like a quintessential diva at that time. Time has passed, but since that time blue eye shades never went out of fashion. It is not only restricted for runways, but rather blue shadows have also become a preference for a lot of working women for looking unique on different occasions.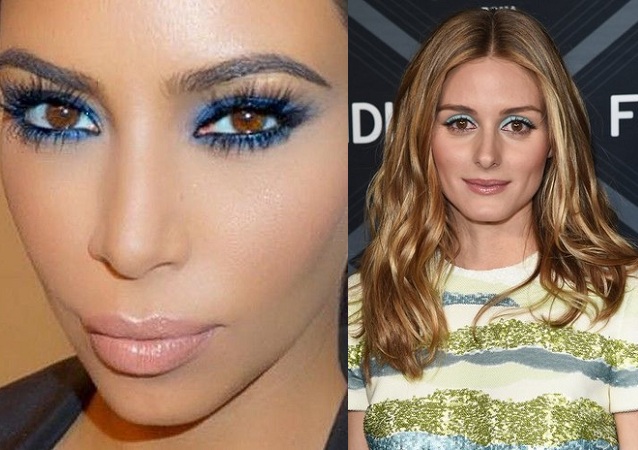 Flannel Shirt
There is not much to say about the flannel shirts. Patched up pockets, roll-up tabs and interesting checks, the shirt has become as popular today as it was a few decades back. You are sure to look your casual best donning this shirt with a pair of sleek trousers. Available in comfortable fabric, the shirts are the perfect choice for every season. Pick it up for any occasion, and it will let you stand out in the crowd.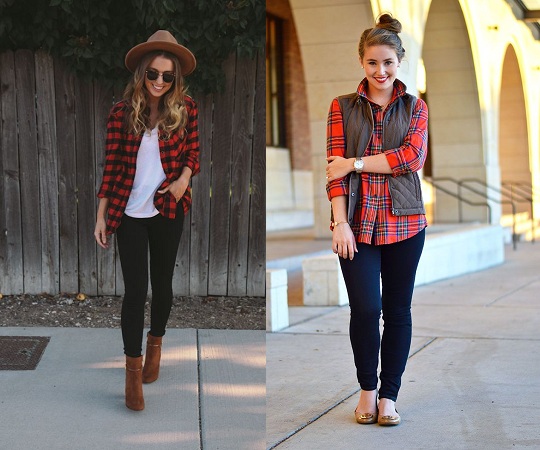 Round Sunglasses
Are you yet to buy the round sunglasses recognized as one of the excellent options for both men and women? Well, it will surely amaze you to know that round glasses came from the 80's rock band phenomenon. However, black was probably the only color available for these glasses at that time. Now the scenario has changed and you will get a handful of shades in these round sunglasses. Wear it on a summery beach party and look your best.