The wardrobe is a very important part of anybody's life; be it a man or a woman. The dressing reveals a lot in the corporate world about a person. It has a great visual impact and can actually help to turn things around. Be it the first day of your internship or the first day of your job, it is highly recommended that you look for your best and have a very professional outlook.
A good dressing also boosts confidence and helps to perform well in workplaces. Maintaining a formal dress code is also important in many offices. A corporate wardrobe does not imply that it has to be a boring one. You can put in your own touch-ups in it and style things up. You just need to have that official and corporate touch in your apparel. It is an essential requirement for both men and women and one should have ideas how to build a corporate wardrobe; if not, this article will be enough to help you out with it.
Essential Components Of Every Mans' Wardrobe:
The men may be quite reluctant towards their wardrobe, but when it comes to corporate affairs, they are always dressed up right. However, for those who are still trying to figure things out, below are the points which you should start following right away:
Getting dressed in a suit is one of the best things that you can do in a workplace. It is fading away nowadays. This is an outfit which is sure to boost your confidence manifold and make people feel that you mean some serious business.
The Three-Piece suit is one which is almost as formal as the suit. It is even rare for the people nowadays. It is to be kept in mind that when you wear these, the waistcoat and the suit should be removed and worn at the same time.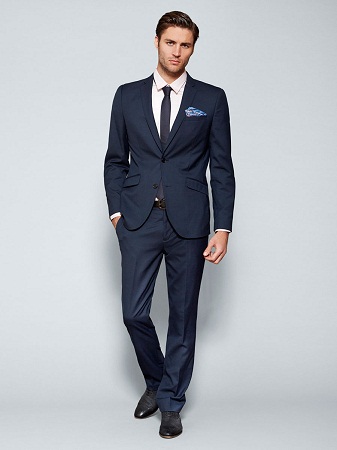 If you want to have a professional look, with a touch of some casual outfits, you can wear casual clothes and pair them up with a jacket. You will have a moderately official look with a casual appeal as well.
You should take utmost care to the fitting of the suits and shirts along with the trousers. When it comes to corporate outfits, the worst thing that can happen is you turning up with outfits that don't fit you. You will also feel equally uncomfortable in them.
Your wardrobe should have as many variations of shirts as possible. Keep variations in stripes and variations in colors.
You should have a good idea of which color or stripe matches with what. If you wear a striped tie, try to wear a non-striped shirt and if you wear a striped shirt, accompany it with a plain tie.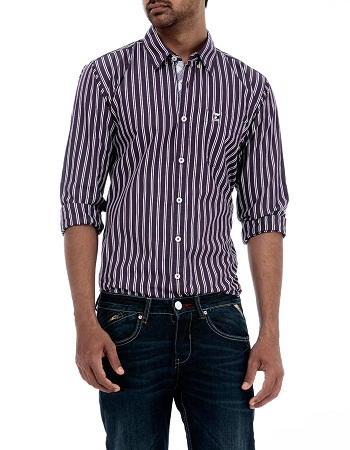 You might be thinking that wearing shirt with jeans might turn out to be a disaster. However, if you pull it off well, you will have a very casual and corporate outlook at the same time. You might also wear a jacket over it to make things better.
Also, try to find out which shade of your shoe matches with which color of your suit. Black shoes can be worn with black shoes; gray suits should generally be accompanied by charcoal or brown shoes, etc. For those of you who are wondering why this is here, you should keep in mind that shoes are not only a part of your wardrobe but also a very important part of your outfit. It can entirely change the look of your dress. No matter how well you get suited up, if your boots are not right, you will end up in a mess.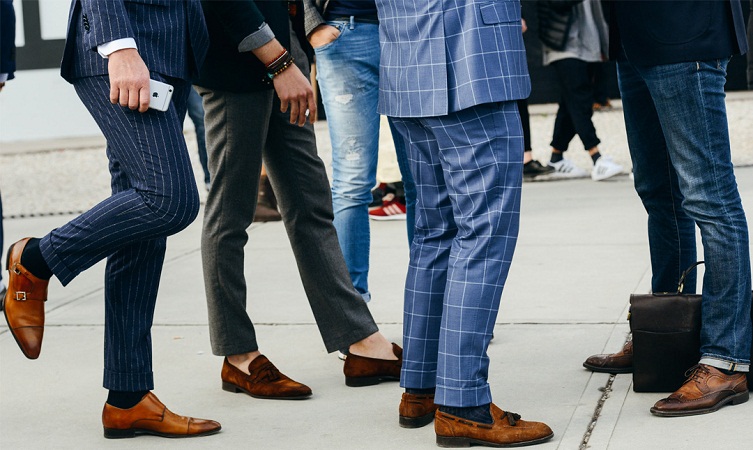 What Should The Women Have In Their Work Wardrobe?
It is pretty much complicated when it comes to the corporate dressing of women. You will have to figure out what suits you best, which parts of the body you wish to hide, what are you comfortable with and a host of other points. Some of them are listed below to speed you up through the process:
Here again, the inevitable component includes the suit. You cannot have a corporate wardrobe without these. Find some goof fitting suit and pants of your wardrobe. Also, you should get yourself some skirts which can tag along with the suits. If you want to add some style to them, you can mix the colors of the jacket and skirts.
You can choose vibrant colors for your pants such as red or yellow. Also, the cut of the skirt can be asymmetrical or of other interesting shapes. It is also recommended to stock as many trousers as you like. There are numerous colors, shapes, and cuts to choose from and you should have one from each category in your wardrobe.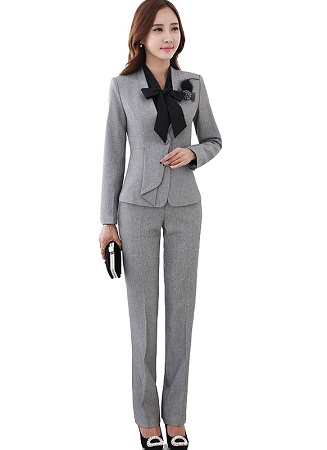 You can also have a few button-ups in your wardrobe for a change. These can be worn at a workplace provided that the length is correct and fits well.
You should also concentrate on the accessories such as handbags, scarfs, wraps, belts, etc. to spice things up. Try to carry a well-polished handbag with intricate designs, vivid colors, etc.

It's pretty cool for women when it comes to shoes. Although low or mid-high heels are generally preferred at corporate places, you can actually slip into pretty much anything and everything; just don't make it extra shimmery and glamorous. Flats are both attractive and comfortable in case you prefer to go with them.
There is sort of a general rule that you should never show off too much skin at workplaces.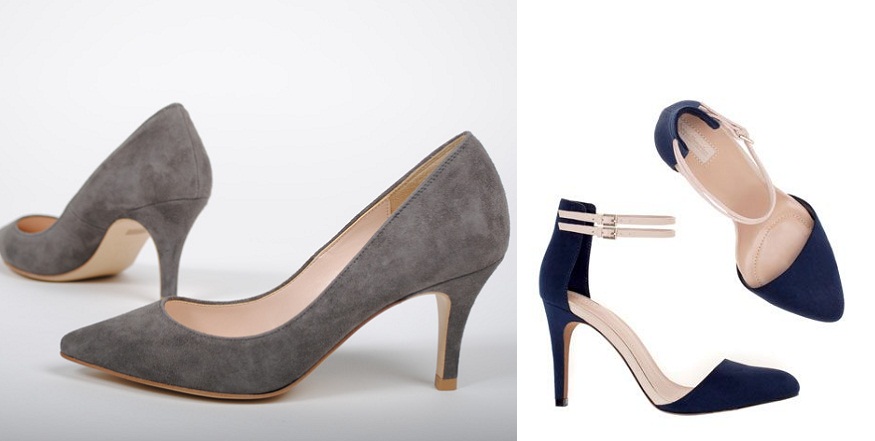 Final Verdict:
Having a good wardrobe with apparels for every occasion and event is a must need for all. It will help you save time figuring out what to wear. Wearing the right set of clothes to an event, especially in workplaces, boosts your confidence and makes you feel more energetic. It also has a strong visual effect on the person at the other end and sends positive vibes. There are much more things than meets the eye when it comes to the dressing and wardrobe of a person. So if you couldn't find all the items listed above in your wardrobe, you should hit the shops right away and build one.