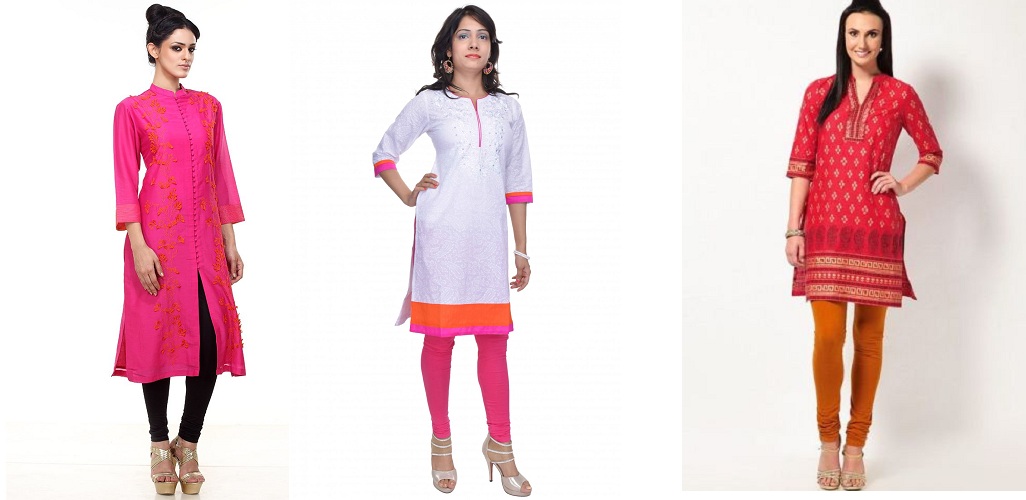 Now a day's most people are working irrespective of gender and most of the working women do prefer to go for formal ethnic wear. Many of them do perceive you based on the kind of dress that you wear for your office. So it is very essential for you to choose the right and best suitable ethnic wear for your day to day office routine. When you are planning to shop for your ethnic wear for your office there are number of stores which you can find in the market as well as online. So, check out the huge range of options which you have and make the right choice that would add more value and ethics to you.
Color is the most important aspect which you need to consider while buying the formal ethnic wear which might vary based on your skin tone. Not all colors would suite everyone as Indian people have varied color shades. So when you are looking for the best suitable ethnic wear which you can wear them for your office and professional life then always make sure to consider certain factors which can affect your look and choose accordingly. Different clothes do suite different people. If you go for the ethnic fashionable ones then these would usually be suitable for only those who are slimmer in personality. There different thing which you might even need to consider while shopping such as the tone of your skin color, color of clothes, personality, design, fitting and lot more.
More over in order to keep your confidence and motivational levels high at your work place you need to make sure to choose the right formal ethnic clothing. The more you have confidence on how you look the more you would succeed in life. So you should never neglect your clothing and how you would look in different clothes. You can check out the huge collection of online stores for clothing and enjoy your shopping as required.
Factors to consider while shopping for ethnic clothes
Firstly you need to start up with the natural thing with which you are blessed with i.e. the skin tone. Different countries have different skin tone shades and if you are from a country where most of them do have a lighter skin tone then you might go with the colors like green, blue, purple, etc while if you have a dusky skin tone then the colors like orange, brown, light yellow shades, dusk etc would best suite you. Black and white is the neutral colors which would go with any kind of skin color tone and hence are known as neutral colors. Another thing which you need to consider is the body type. If you are heavy then darker colored clothes will make you look thinner than you are and if you are skinny then you can wear light colors which will make you look fuller. Personality also plays a vital role while shopping. If you are dashing and energetic the dark colors would best go on you and if you are normal yet simple light colors would best suite you.
Before you choose a particular color of formal ethnic wear for your office another thing which you need to consider is the season which is going on. In summer it would be best to choose light colors so that you can feel much comfortable than the dark colors and especially avoid black. You should even choose the formal ethnic wear based on the time at which you need to go to office i.e. whether it is in the morning or at night. Based on all these factors and the place where you need to visit you can choose the right kind of formal ethnic wear that would make you look just perfect for the occasion. You can get to know more about the ethic wear collection and options which you have at the various online sources or stores available in the market.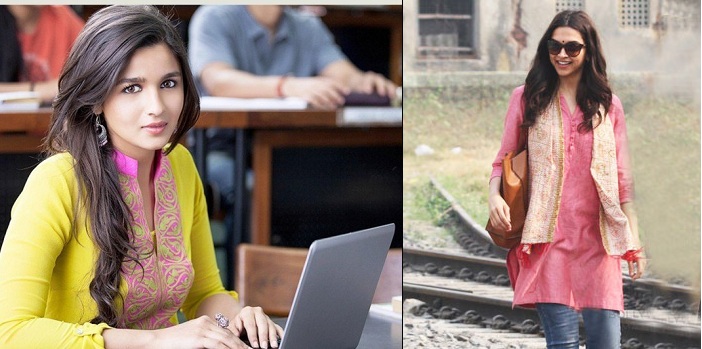 Guide to buy ethnic wear
With modernization it would now be possible for you to find huge collection of modern and traditional designs which have been blended together. Primarily before you choose a particular formal ethnic wear you need to understand whether you need the daily wear or party wear. If you are in need of daily wear then you can go for the simple ethnic kurtis that would come with different color combinations of leggings and which is very comfortable and easy to carry. When you are planning to buy kurtis always make sure to choose the ones which would be light in weight and which can be worn in any kind of season as well. Usually cotton is the most preferred material for kurtis.
You might even need to attend lot of parties related to your office whether it is the formal office party, or party of your colleague. Based on your interest you can choose any kind of party wear dress that you like the most. The body shape also plays an important role in how you look. So, check out your shape before buying clothes and choose the suitable attire. If you have an apple shape then you can go for dark and fitted churidars or kurtis but should avoid necks and embroidery works near neck as well. Pear shaped women will have slimmer upper body and heavier lower body. For these heavy works would add more look. Patiala salwars would best suite them. Prevent sticky clothes as these might show your heavy body.
In fact, classy women can go with fitted tunics which would give them a beautiful figure. You should always choose the colors that would suit your skin tone. If any woman has square shaped body that means that they will have much lesser curves when compared to the other shaped women. To add more look you can go for anarkali dresses that could add volume to your body. You should always avoid too loose or too tight fitting clothes. Ethnic wear clothes can be worn by women of any age group and of any shape and size as well. By following the above mentioned steps you can manage to buy the best and right formal ethnic wear.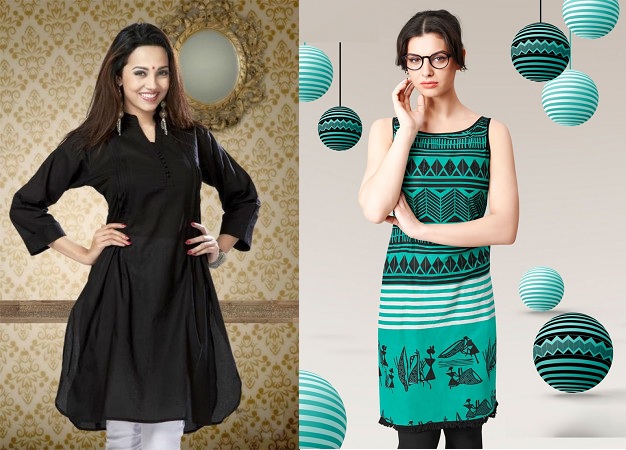 Where to find the right formal ethic wear?
With the latest development in trend and fashion world, there had been a great demand for the Indian ethnic wear not just in India but also in foreign countries. This has lead to the rise in online businesses in various aspects whether it is clothing or accessories. When you look forward to buy a formal Indian ethnic wear which you can wear it for your office purpose then there are number of options for you to checkout. There are number of online sites where you can enjoy shopping from where ever you are. But before that it is very much essential for you to make sure that you are able to find a reliable and genuine online source which can provide you with the right kind of formal ethnic wear which would best suit your color and would make you look much beautiful and attractive than ever before.
So prior to your shopping you need to make sure to find the best online source which could be possible only when you spend your valuable time in making market research. This way it would be possible for you to reach the online source that you are looking for and where you can get the best quality and unique designed formal ethnic wear which you can either wear on a daily basis to your office or occasionally. If you have any doubts about the kind of colors of formal ethnic dress which can suit your skin tone then you could actually checkout the relevant online sources which can help you in this regard.
When you are looking for formal ethnic wear it is always advisable to choose light colors as bright and florescent colors might not be the right colors to wear to your office. You should even choose a fabric which is very comfortable and easy to carry so that you can work without any uneasiness and yet fashionable and impressible. There are number of fashion designers in India who can deliver you with the best and unique designer formal ethnic wear according to your interests and likes. So you can either buy the online ethnic wear or can even go for the customized ethnic wear depending on your feasibility.

Conclusion
In India most of the women do prefer to wear the ethnic wears as formals especially in corporate offices. This is because they feel they are the most comfortable attire for women so that they could concentrate more on their work rather than feeling discomfort while working. And most of the corporate offices do keep a standard dress code of either the formal or business casual dress. Most of them do love to wear sarees, kurtis, chudidars and other kind of ethnic wear for their offices. Only thing which you need to make sure is that they need to be simple and elegant without any kind of heavy works over them.
There is a lot of difference in the kind of etiquettes which you might have followed in your college and now in your office. The torn jeans which you might have worn to the colleges are not accepted to be worn for a corporate office. Similarly there are several things which are not allowed to wear when you are working at a corporate place. You need to make sure that you follow the rules and regulations which you follow at your working place for a better performance and rewards.
In ethnic wear, you can find huge list of options to go with whether it be the long or short kurtis, churidars, tunics, patialas and salwars etc. Based on your interest you can choose any kind of ethnic wear of your most favorite or suitable color combination in which you would look the best. It is very important to look best in whatever you wear so as to maintain your motivational levels to achieve success in which ever corporate office you are working. Know more about the list of formal ethnic wear which you can wear for your office online at the relevant online sources.