Some women are lucky on whom age never leaves its signs and we call them, 'Evergreen'. Just like the common saying, 'Age is just a number'; age makes a woman more beautiful, mature and glamorous in a way. Ageing is a very common process that you can hardly combat but dressing statements can work like wonder in creating a new 'you' even after your forties. Forty is considered as nothing but a new way of life, you will walk into. No, it does not call for adjustments at all; it's the right time to make an attempt in order to keep things the same forever! You have been rocking in various outfits for a long time. Continue doing the same with some cracking tips that will cut through the confusion you might have regarding your dressing, makeup, footwear and all. We will let you know being an Indian woman what kind of changes should come in your ethnic wear after reaching the group of 50. Let's take a dig.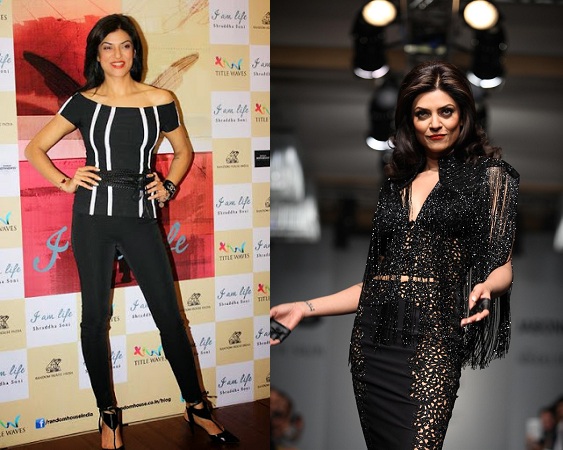 Know How Graceful You can look in 40 or 40+
Whatever occasion may come, women believe in exhibiting their style through the ethnicity and you are not at all different, we know. Forty is the perfect time to raise a toast to those who have been an ardent lover of sari, kurti, lehenga, salwar suits and so on. Indian ethnic wear is such a fad that is celebrated not only in the country itself but across the globe also. The way Indian ethnic wear breathes elegance has always been seizing the attention in the world of fashion. Days are gone when women used to keep themselves covered in classic clothes only. Indian style has come a long way through an extreme metamorphosis that helps women flaunt themselves. According to the fashion experts, Indian ethnic style has such an everlasting effect that can never fade out from the trend and this is the reason why they occupy a permanent space in the closet of every woman. So it's time to forget about your age and just invest your time in cultivating yourself a bit more. Be it your outfits, shoes, hairstyle, in short, we will be working on your complete outlook to rediscover you.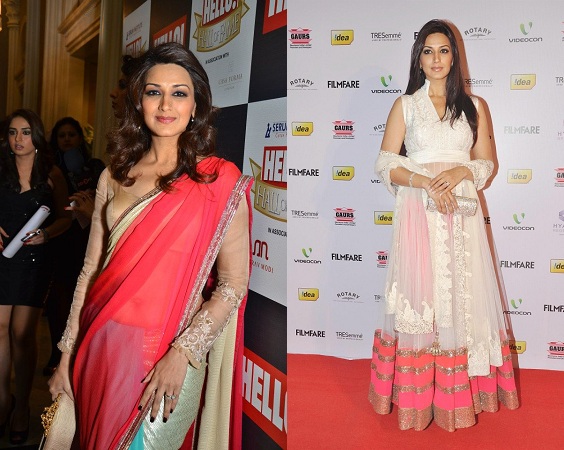 Why Kurtas can be A Reliable Pick for You
Women not only wear the ethnic outfit but also love to cuddle the style by their hearts. The fashion trend might get changed with every passing day but the advent remains unchanged. Be it an occasion, wedding ceremony, or some other festival – Indian attire has a worldwide appeal among the women through its different hues, patterns, embroideries and styles. Thanks to the Indian ethnic collection that offers lots of variety you can choose from irrespective of your age. Several patterns, styles, shapes, fabrics, designs and stitched embroideries are there to rule over the hearts of the fashion enthusiasts. First, let's concentrate on the ethnic wears. You might ask why we chose the ethnic outfits over so many other options. It is because of the choice of Indian women. They are mostly comfortable in wearing ethnic and with the advancements in technology; it has become easier to shop all the designs, which are in vogue.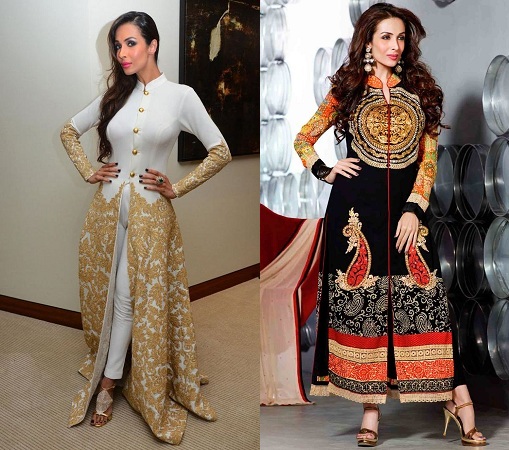 Suitable ethnic wears for you can include side slit long kurtas with deep patchwork and pair of designer leggings that have laces at its bottom. If you are a working person, we would suggest you to go for full-sleeved or 3/4th sleeved straight A-line kurtas that have broad patchwork on the front part. These kurtas are not only professional to look at but also come in different patterns to choose from. If you possess a toned figure and no sign of aging is visible there on your face, flared kurtas of neutral or light hues can be an ideal pick for you. Colors like blue, black, grey, maroon, beige or light pink never fade out of the trend for all ages. What more you can do is to combine some dull and bright colors altogether to create a strong impression upon the viewers. Like grey-pink, blue-white, beige-copper blue and so on. Cotton, viscose blend or stain – all of these materials are good to go with for regular usage as well as occasions. Ditching you leggings and creating a fusion with your favorite denim can be a good option for you as well.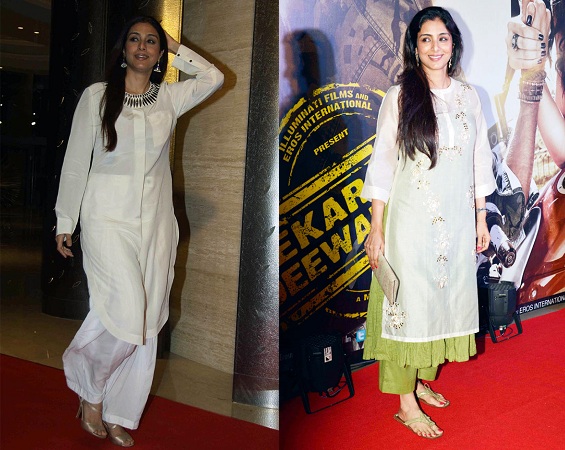 And if fashion is synonymous to sari for you, then you are too lucky to have thousands of options among which chiffon, silk, cotton fabric printed saris, embroidered saris are few to name. Be wise while selecting the blouse designs. Choose those, which are just evergreen in their appeal and can enhance your personality more. Don't fall for the sleeveless ones unless you have toned arms to show off.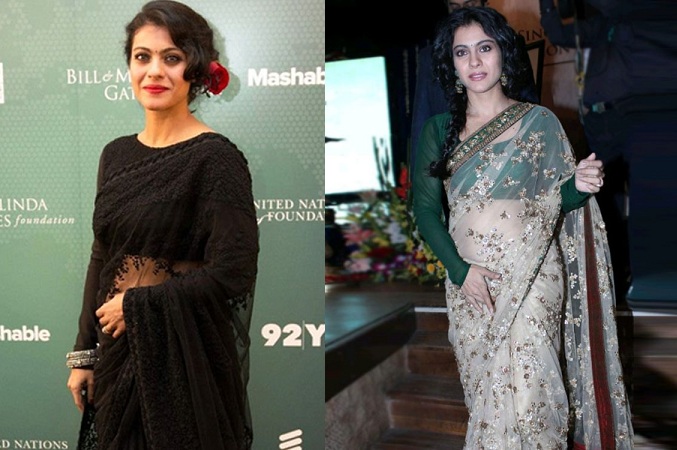 Be Picky when it comes to Your Shoes
Shoes speak a lot about your personality and that's why we always suggest you choosing something worthy. Pumps, kitten heels, wedges, stilettos are not a 'cool' option for your daily usage. They are considered for the occasions only if you are comfortable wearing them. Walking on your loafers can make you look classy enough with any kind of official dress codes. Wearing a right pair of shoes can make your earn some extra points on your style sense.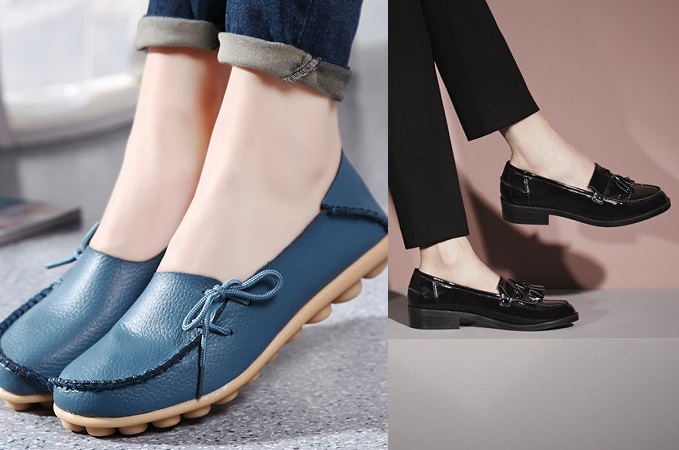 Think Before You Trim Your Hair
Trimming your hair is good but only when it makes you look better, not weird. When you step into the forties, medium length hairstyle can make you look younger if maintained properly than a bob or pixie one. Long layers, Steps or 'U' can be some safe hairstyles that you can take up. A wrong step in styling your hair can take you ten years ahead of your age, almost instantly.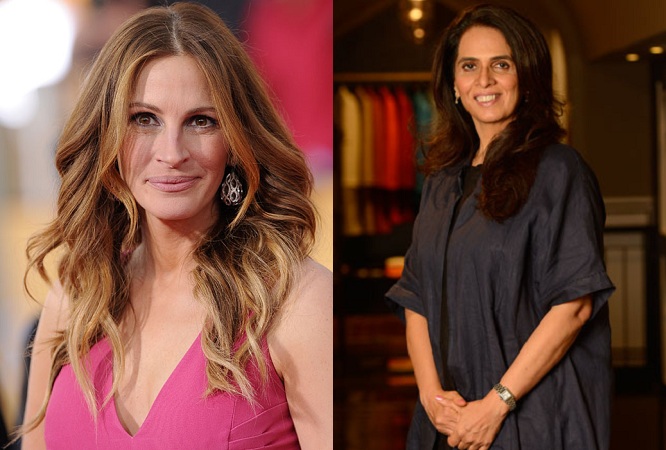 Nude Looks can Make You Look the Best
Makeup is good to go with but forget about using the foundation. Complexions like Marble shell or plaster textured can actually help you conceal the signs of ageing. However, the forties are the ideal time when you need to shun the company of foundation forever. Rather invest on neutral shades of lip colors, eyeliners, eye shadows and most important bronzers from reliable makeup brands. Putting on night creams before going to bed will be another add-on to your skin the next morning when it will appear hydrated and moisturised. Take special care of your legs if you are interested in wearing knee-length western outfits in parties.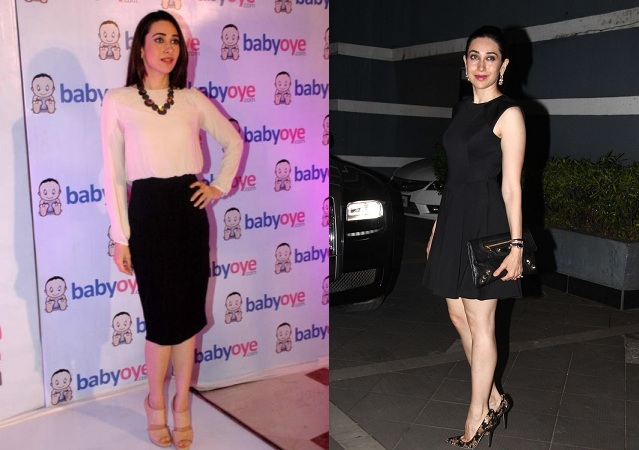 Keep Smiling to Your Heart's Content
An intelligent smile on face with witty eyes can actually make you stand out in the crowd. We have always been saying the same that 'Smile is the best curve you can ever have' and the same rule goes here as well. Keep smiling to your heart's content and accept the changes that are coming in your life. Change is the only constant that you will be facing till your last breath and this is the key factor that will keep you moving forward in life gracefully.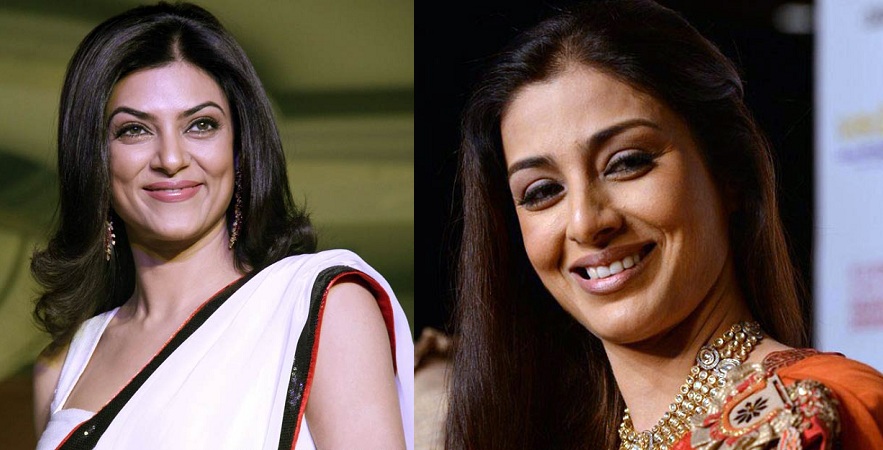 Are you still worried about the wrinkles on your skin? Don't get upset my friend, just enjoy the phase of your life because it will never come back once gone.