Ask a woman and you will get to know how skeptical she is about her bra size, style, and pattern. It's not always about the right cup and the bust size as bras come in a variety of styles. You have to pick the suitable one that goes perfectly with your attire. Having a plethora of choices means you can wear the right bra according to your body shape and other requirements. Check out the preferred bras that can be worn at any age.
T-shirt bra:
This type of bra fits women with perfect breast. Comfortable features and easy grip make it an ideal choice for every woman who wears body-hugging attires. The perfect cups easily hold the shape without any clingy clothing. You will get a variety of options for this type of bra starting from full coverage to strapless.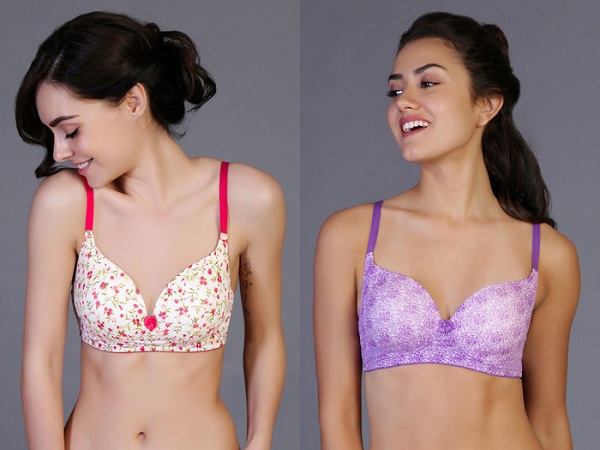 Push-up bra:
For every problem, there's a solution. If you are slightly disappointed with your oddly shaped breast, fix it with push-up bras. Normally moms' best friend is push-up bra as it lifts the twins properly. This style is also a great solution for those who have one breast bigger than the other one. Push-up bras are not meant for adding volume but they help to lift your breast to a higher elevation.

Underwire bra:
If you want to keep your breasts anchored to your chest, go for underwire bras. Most young women find it comfortable as it comes with a supportive feel while others find it itchy for the tight wire. You can also opt for full or half coverage fancy underwired bras and don a carefree sensual avatar in any of your outfits.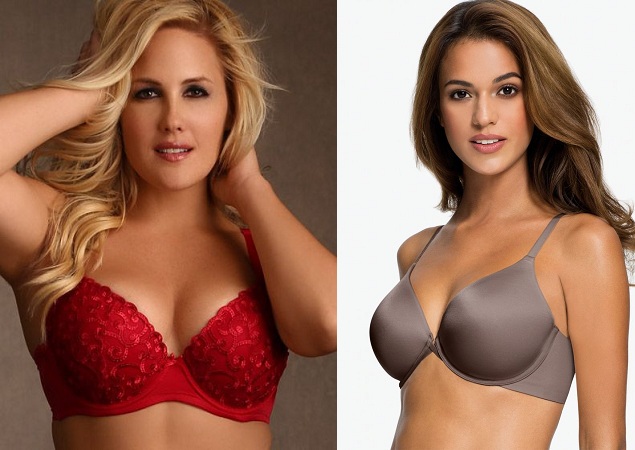 Balconette bra:
If you want to get a sexy bra then go for balconette style. The small cup keeps the half of the twins open. This is a good solution for the girls with small breasts. This type of bra looks odd on the busty figure.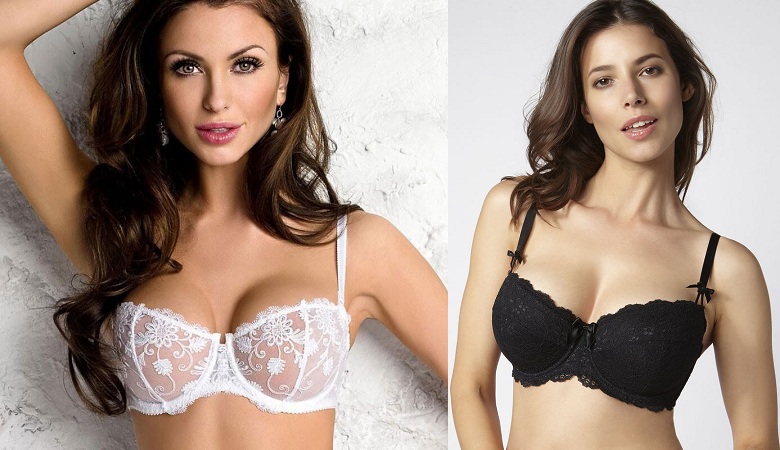 Strapless bra:
The fashionable girls love to sport a sexy look wearing chic attire at any occasions. You need this type of bra when you are wearing an off-shoulder party dress. Some bras are convertible that allow you to add or remove the straps as per your requirements. When wearing a strapless bra, make sure to choose the right size and fit to look perfect in it.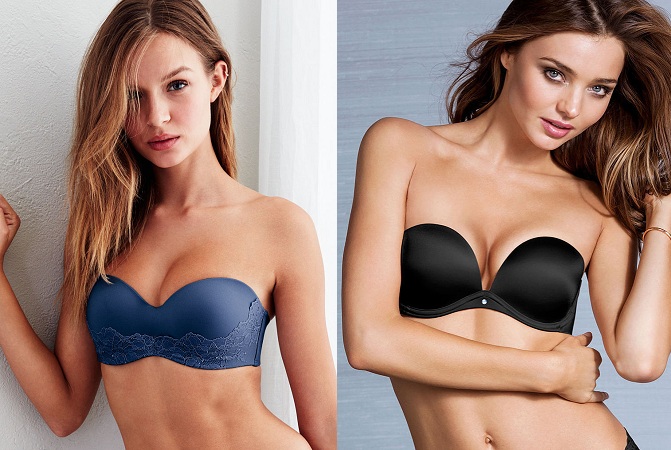 Sports bra:
Just like your running shoe, wristband, and tracksuit are essential for you when you are heading to the gym or physical exercise, a sports bra is also an innerwear that you must put on to look good while running on the track. There are two different types of sports bra, one is compression and the other one is encapsulation. The former one holds your breasts by compressing them and the latter is like a usual bra with cups.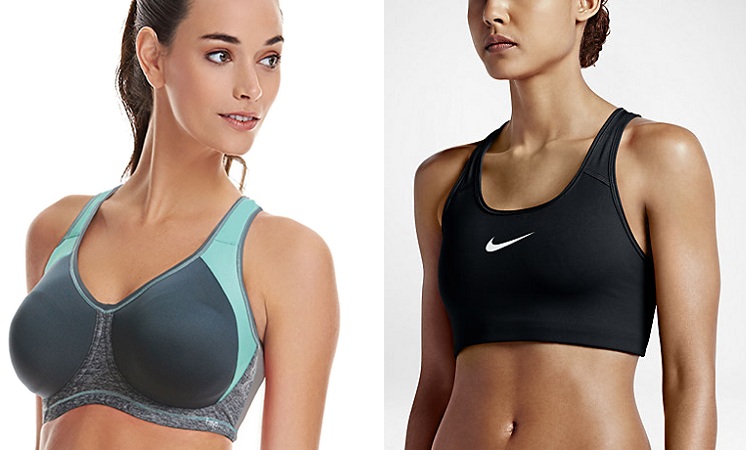 Padded bra:
It doesn't look good when your nipples get prominent. To curb this odd problem, most girls show their love for the padded bras. The pad not only helps you hide your nipples but also adds volume to your size. So, if you are wearing a translucent fabric, make sure to go for a padded bra.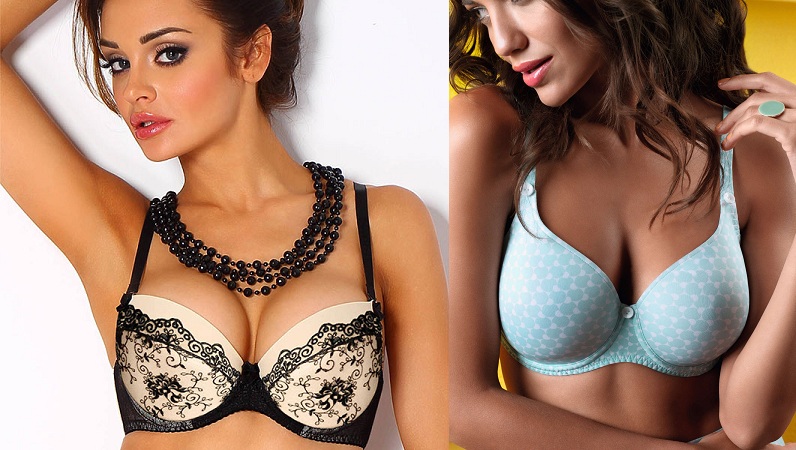 Backless bra:
This is relatively a new type of bra that is immensely popular among the young lads who don't hesitate to flaunt their unique style. You can confidently wear it if your breast size is normal or smaller than the average. Some stick-on bras are uncomfortable to wear especially in summer. Make sure to avoid them if you are not comfortable enough to carry yourself with élan.


Now that more and more women are showing their love for fancy lingerie, there are ample of fancy and designer bras available in the market. You are free to pick any styles, any colors, and any fabrics that suit you best.