Every girl eagerly waits for the special in her life when she becomes a bride. After which everything about her changes from her surname to her home. Becoming a bride and marrying special someone dreamt by every girl. Certainly, every bride wants to look her best on her wedding day. However, it is not easy. Girls make months of planning, take up beauty treatments, and do shopping to ensure everything is perfect. Despite all, she should also stress on simple fashion tips to become the most beautiful bride. These tips are not very hi-fi fashion fundas but the simple yet effective tips. Clubbed here are some of the best fashion tips for an Indian bride. If you are a bride to be then you must follow these tips to be the most beautiful bride ever.
Follow Your Instinct
It is not necessary to blindly follow the fashion trend. Whether it is jewellery or cloth, opt for the ones in which you are comfortable and you think that you will carry it with elegance. Don't go for tradition bridal colors like red and maroon. It is okay to try something different and the colors that suit you. Pastel hues and cream colored bridal lehenga with red dupatta are also currently in the fashion that looks fabulous on Indian skin tone.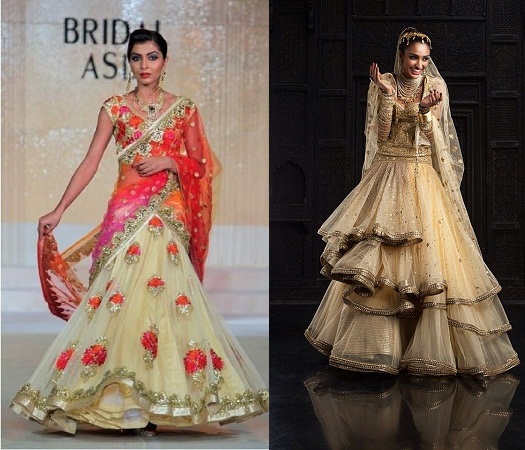 Go for Light Attire
Gone are the days when brides used to wear heavy sarees and lehenga weighing up to 40 kgs. The bride is the cynosure of any wedding and she should look comfortable all the time during rituals or meeting guests. A wedding dress should not camouflage bride's beauty instead it should enhance her beauty. So, make sure you choose your wedding dress carefully and smartly in which you feel most comfortable.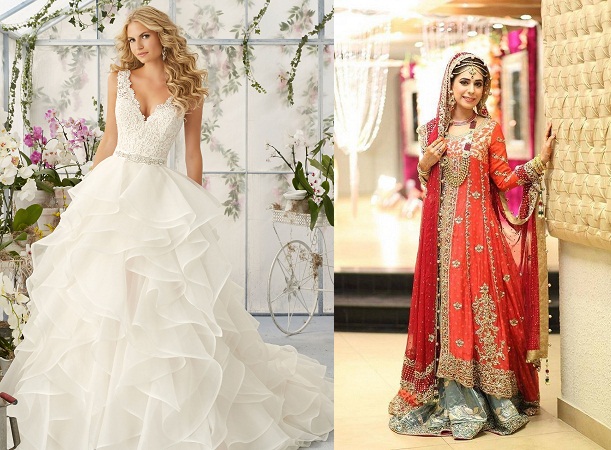 Wear Light Make Up
Dark color or heavy makeup steals away the natural look of any bride. Overloading makeup is the thing of the past. Now, natural, subtle and light makeup for bridal is in fashion. Make sure your makeup artist applies light foundation and blusher on your face. Instruct your makeup artist not to overdo on lip colors as well.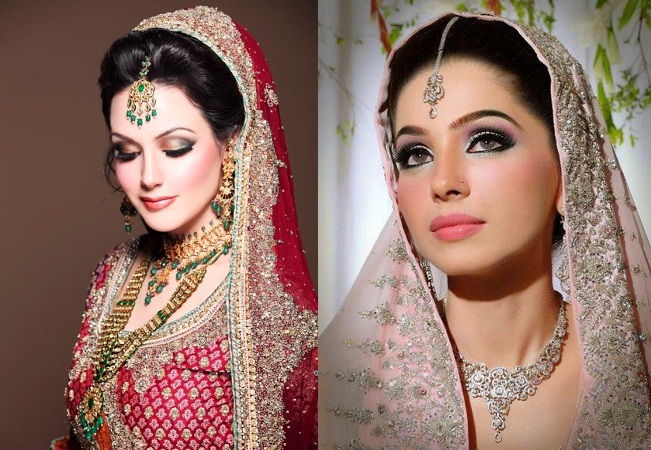 Match the Jewelry
Most Indian brides are overloaded with jewellery just to display status. You should not look like a walking jewellery shop. Don't wear each and every jewellery, just to show off and because it is a wedding day. Select your accessories according to your outfit that suits it.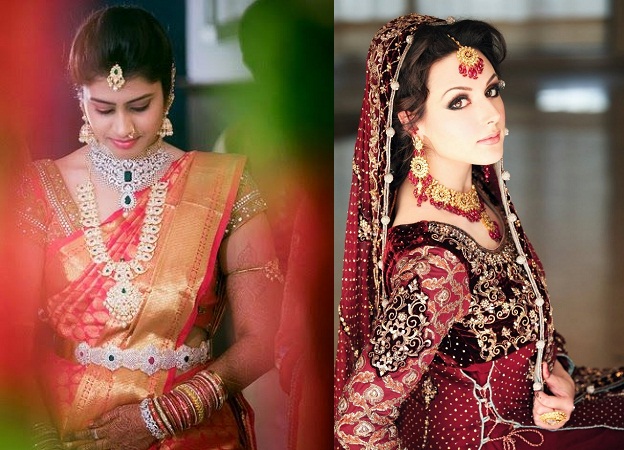 Choose the Right Accessories
Accessories define as well as complete the bridal look. So, you need to select the right accessories that must go well with your attire. Go for embroidered clutches, potlis and silk purses with bridal dress. The bridal look is even incomplete without juttis, gold bangles, kadas, and metal motif hair pins. Make sure you have all these accessories handy before the wedding day.

Go for Classic Hair Style
It is your special day, so leave no stone unturned to look your best. When dress, jewellery, accessories are all done, it is time to think about hair style. Opt for classic or contemporary hairstyle as per your choice. And if you are confused then hire a hair stylist to do it for you. After all it is your wedding day and you can't go wrong with anything.