Recently, designer clothes have become a new craze among people regardless of what strata of society they belong to. Previously, designer clothes were believed to be preferred only by the elite of the society such as business tycoons and Bollywood celebrities. However, fashion industry today has undergone a revolutionary change that has allowed people from all walks of life to get a convenient taste of gorgeous designer outfits. The list of designer clothes that have become a favourite among the common masses includes saris, blouses, pants, shirts, tops, and jeans etc.Topping this list is an impressive array of sophisticated designer saris which seem to have gone a long way in winning everyone's heart not only in India but across all other countries.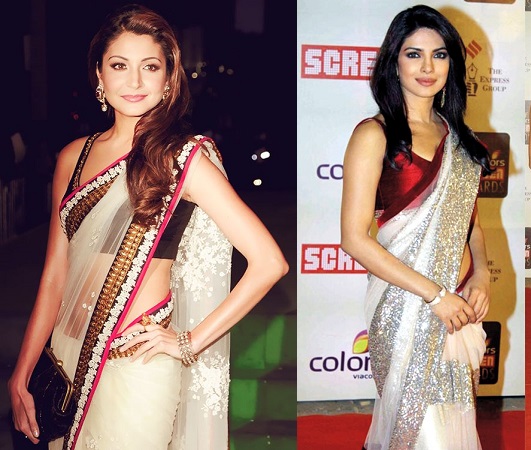 Indian Saris go the Western Way
Indian designer saris, whilst capturing the Indian fashion market in no time, have caught the fancy of women from the western world as well. The credit goes to Indian designers for having given a completely new and contemporary look to this traditional Indian attire and making it tremendously popular at an international level. Various types of fabrics such as net, silk, georgette, chiffon, and even synthetic fabrics are used in making these saris. Furthermore, different types of decorative borders, embroidery or even colourful stones are used. Various designers, these days like giving a signature style to this apparel and from the design of a sari itself, it is easy to tell the designer who might have designed it. An interesting benefit of this custom is that customers find it easy to choose from their favourite designer pieces.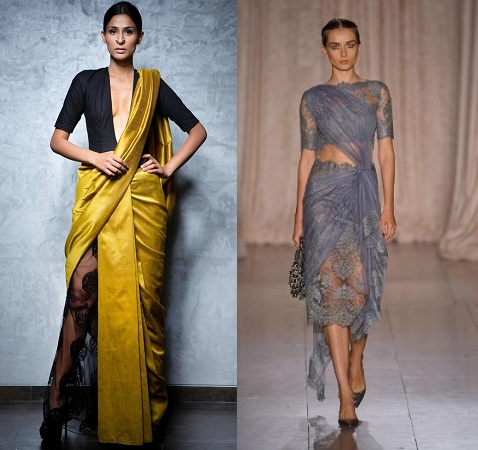 Saris for All Occasions
Today, Indian designer saris are capable of being a wise choice for any kind of Indian or western occasion. Be it a wedding, birthday bash, or even a bachelorette party, saris are designed according to the needs of an event and designers leave no stone unturned to make their pieces appear awfully exotic in any social gathering. Although Indian designer saris are in vogue throughout the world, USA, Canada, and United Kingdom are the main markets of these saris because of a larger Indian population in these countries. Decent saris are available anywhere from $ 20 to $500 in order to cater to everyone's desire to flaunt a designer sari at least once in their lifetime.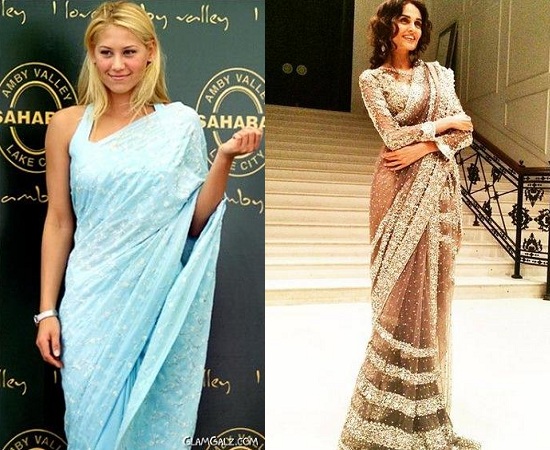 Saris are Now Available Online
In order to reach out to a maximum number of people internationally, these saris are being sold on the Internet as well. There are unlimited designs to choose from and it is possible to check the features of a particular piece in detail. Online payment facility in any currency is also offered which makes purchasing online a completely stress-free experience. Designers that want to establish themselves in the international market need to be aware of these technological advancements and use them to their advantage to remain at the forefront. The increasing demand of designer saris in the international market is making it challenging for both designers as well as retailers to keep up with the pace of creating new designs and upgrading their existing pieces to sustain in this dynamic market.