The combination of leather and lace is considered as one of the favorite combinations in fashion right at this moment. The femininity of lace paired back with the tough appearance of leather can be a great contrast. Leather can offer you a real biker chic and edgy vibe while lace can make you look sexy, feminine and more like a lady. Though people often think that this combination is just impossible, but actually this is a wonderful combo, which can be pulled together without any worries.
Lace is a great fabric and it has been around in the fashion world for a really long time. It looks beautiful in whatever manner you wear, mainly if worn with the additional element of sheer effect. Not convinced? Here are some ideas to consider:
Leather jacket and lace top:
To get a perfect harmony between edgy and girly, combine a leather jacket with a lace top. This attire is just perfect in case you want to opt for some dress, which is feminine, but not much girly and has an edgy, cool click. You can complete the look by wearing this combo with a leather pant for going on the edgy side or with jeans for a casual look. Accessorize this look with some cool flats, boots or heals.
Leather leggings and lace top:
Often leather leggings feel a bit uncomfortable, but wearers who love it, can choose it as a great outfit combo, which can be worn for going out in a fun night with friends. To accentuate the look, you can pair the leather leggings with a dainty, nice top to create the look, which is teasing, sexy yet a bit dainty. Finish off this combo with sexy heels and you will definitely be able to turn the head of others at the party.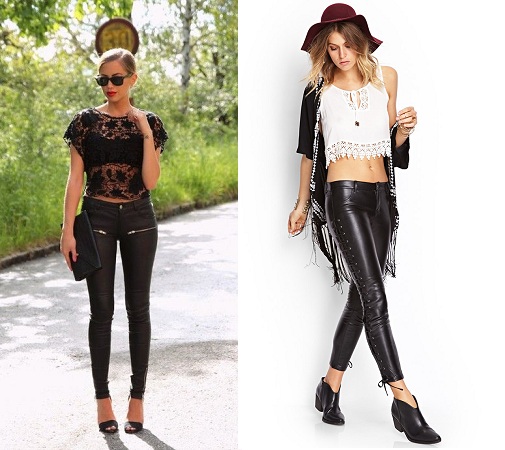 Leather jacket and lace dress:
If you love the appearance of the lace dress that you have in the closet, but don't like to wear something too dainty or sweaty, then combine a lace dress with leather jacket and take the saccharine vibe of the lace dress away. Finish off with flats or boots for a comfy and fabulous outfit that can be worn anytime. This is one such dress, which will make you noticed in the crowd.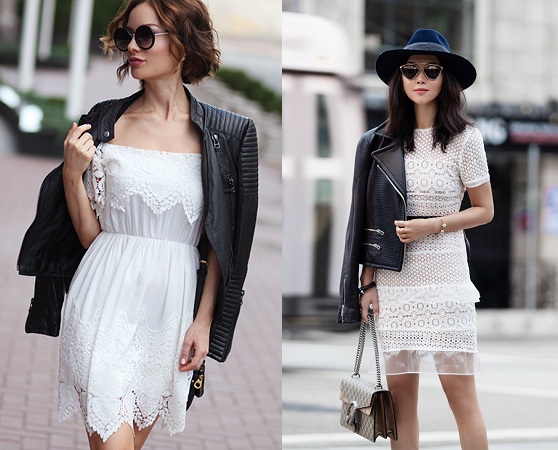 Leather skirt and lace crop top:
Skirts and crop tops are wonderful combinations anyway, but by incorporating leather and lace in this combo can make your look much better. This look is ideal for a festival look and also for everyday casual and cool outfit. Besides, this outfit is also a hot favorite for the summer and spring weather.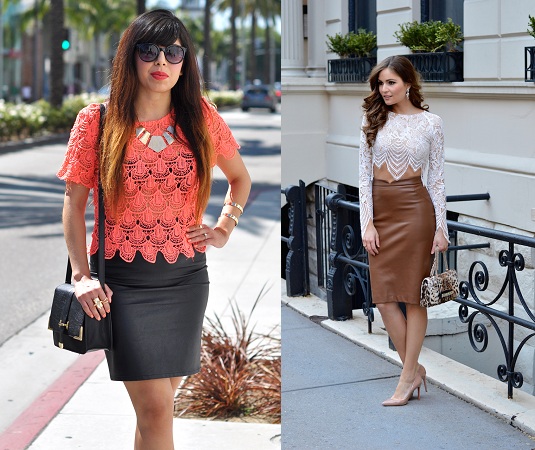 Leather boots and lace maxi dress:
If you want to combine leather and lace with a boho chic theme, then you must pair a lace maxi dress or skirt with leather boots. This attire will incorporate an edgy yet cool look in the traditional boho chic style. This attire is ideal for women, who like to mix and match various styles in single outfits.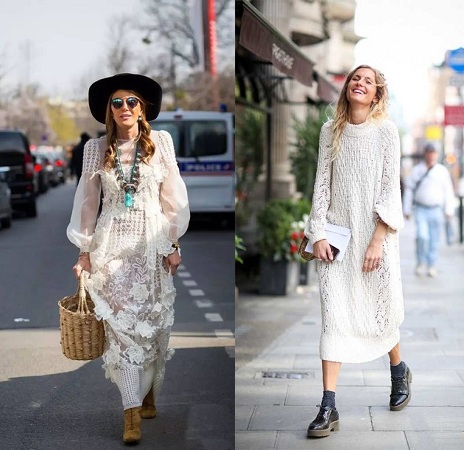 Leather boots, lace dress and moto jacket:
This is one of the favorite leather and lace combinations for all the fashionistas. A badass moto jacket worn with flirty lace dress and a pair of sleek leather boots is undoubtedly the perfect choice for a fun date night. This is fabulous, full of fun and also has the perfect amount of flirty look. But at the same time, this outfit can also keep you warm throughout the night even in the cold winter days.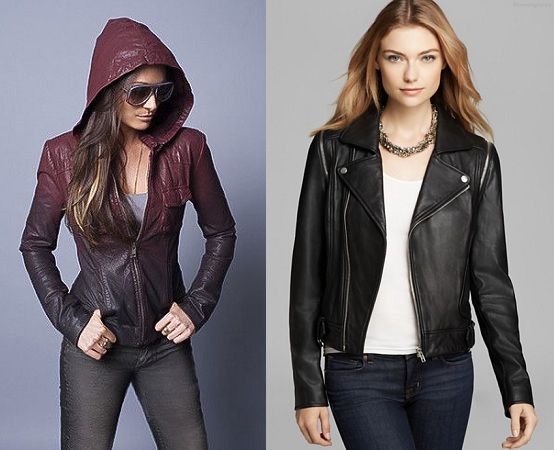 So, these are the different combos that you can try. Check out and pick your favorite one or ones from Fashionbuzzer.com.