Sarees are an exclusive style statement that can be pulled off almost anywhere. Irrespective of the occasion, you can drape a saree to glam up any formal or traditional event. However, if you think sarees are too much to carry, you can opt for cotton sarees instead because they are super lightweight and comfortable.
For the minimalists, cotton sarees are just a joy to wear because they don't cling to the skin and offer a rich look.
If you think 'less is more', cotton sarees should make their way into your wardrobe. Cotton sarees aren't as simple looking as you think them to be, which is why you should check our collection of cotton weaves, because they are traditional and modern at the same time. If you are a fusion lover, our cotton sarees collection will suit your bubbly style. Check out these cotton sarees that you must have in your wardrobe:
1. Sambalpuri sarees: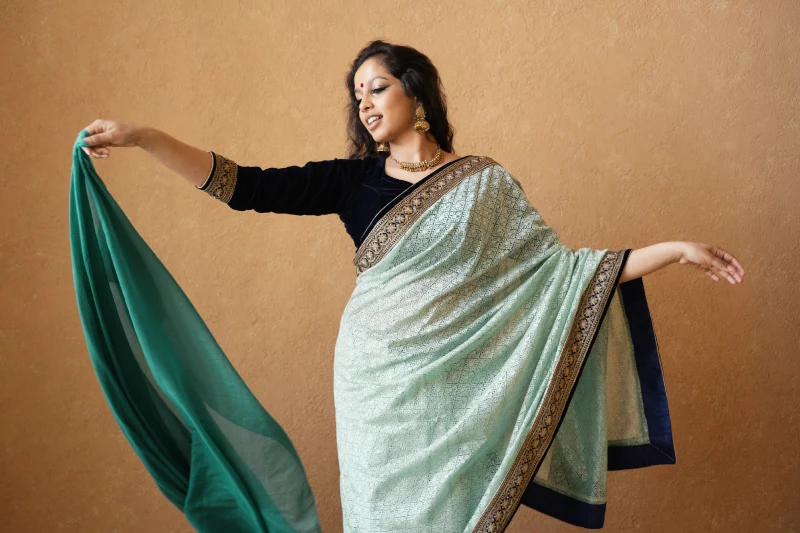 These traditional sarees from Odisha can be recognized by the classic floral, wheels, and shell motifs prints. But the most trending ones are the solid ones with a thick gold or silver border.
2. Tant sarees: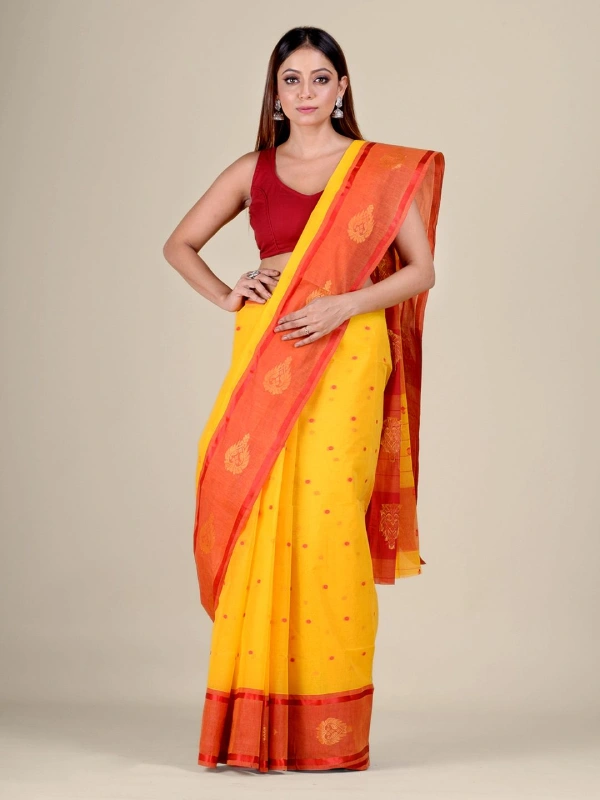 These Bengali sarees are available in unique colors and prints. They are comfortable and classy and can easily make for a perfect ensemble for a summer wedding.
3. Khadi sarees: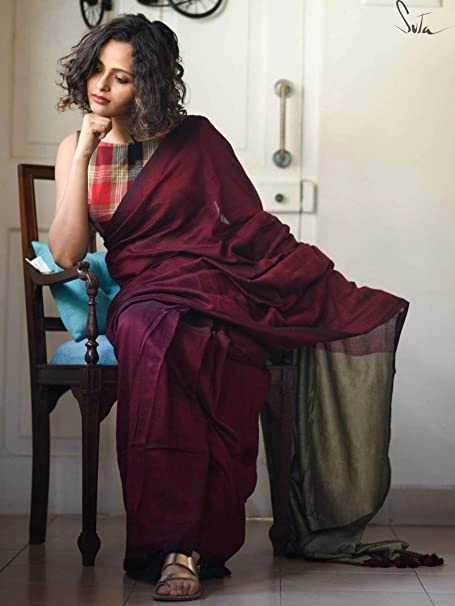 If you're looking for something minimal, khadi sarees make for a great choice. The fabric is breathable because they are made using handlooms and hand-spun cotton yarns. Let's not forget how they will take you back to simpler times.
4. Chanderi sarees:
If you like to add a little sparkle to your style, chanderi sarees are an ideal choice because the lustre of the gold and silver prints on them won't fade away even after years. You can recognise them due to their pretty floral motifs and geometric designs.
Now that you've got a cotton saree, if you want to know how to style a cotton saree, we've got a couple of tips for you.
1. Pair it with a designer blouse: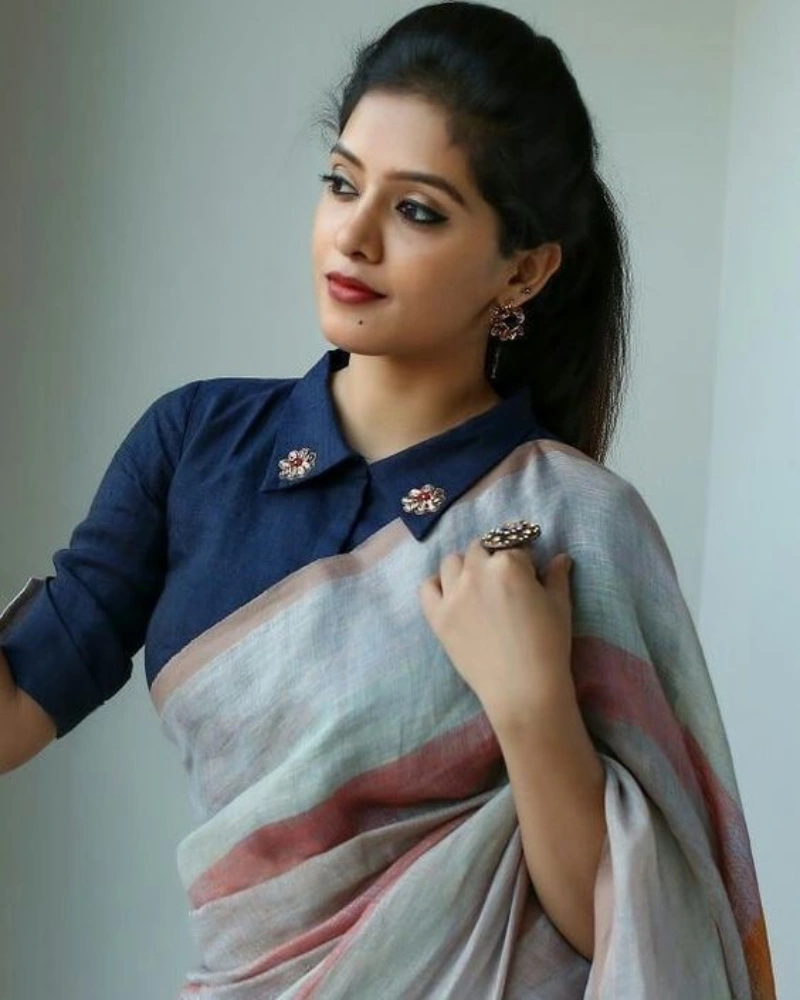 If you have a sober-looking cotton saree, make it stand out by pairing it with a designer blouse, which will balance the look.
2. Wear statement jewellery: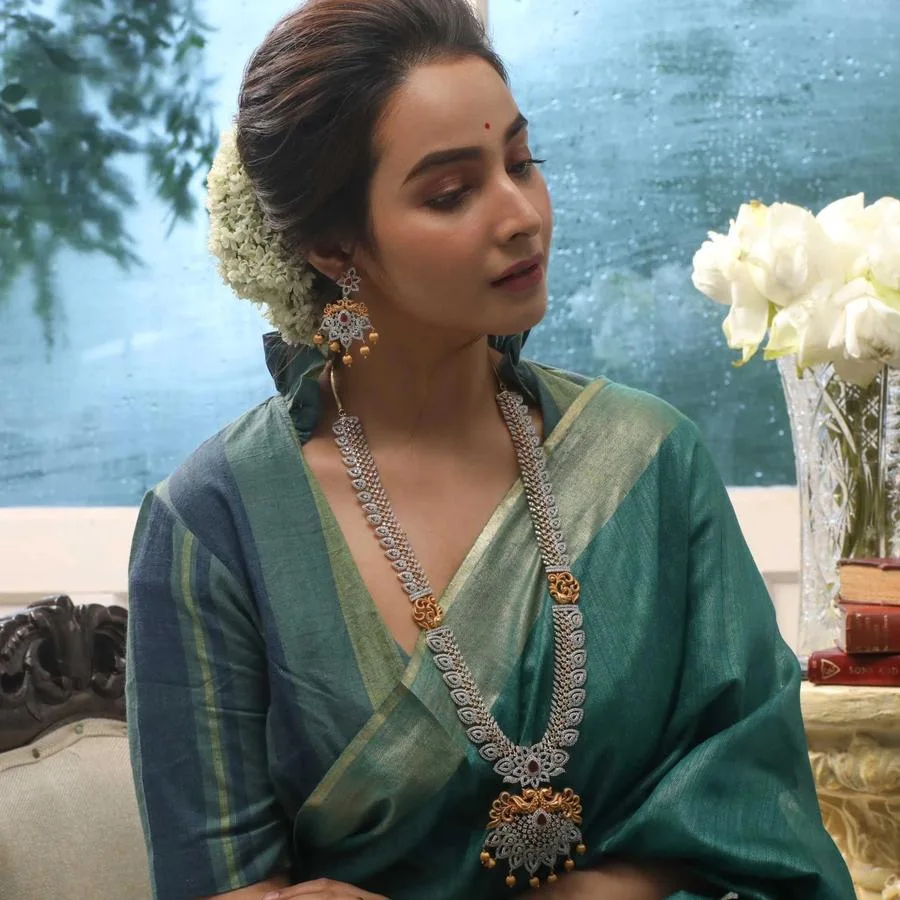 Statement necklaces and earrings will take your look to a new level, especially if you're wearing a plain cotton saree. In addition, you can wear oxidised jewellery, which looks best if you want to tone down your look.
3. Define your look with a perfect hairstyle: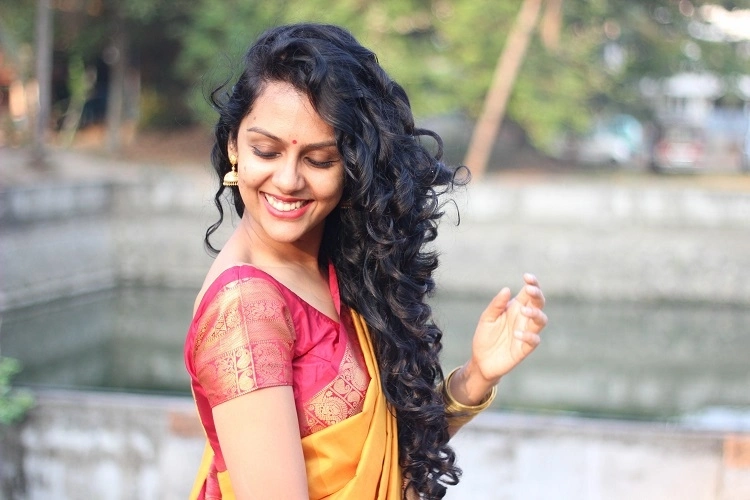 If you're wearing a cotton saree with oxidised jewellery, you can complete your look by wearing your hair down in loose waves or curls. A messy bun with a Chinese stick will add to your look's appeal. You can even opt for a loose braid if you have long hair.
Complete your look in cotton sarees by either wearing heels or sticking to traditional footwear such as the Kolhapuris. This summer, vow to shine your way through festivities in beautiful cotton sarees.