Saree is the best traditional attire that suits every woman irrespective of age, height, complexion, and figure. When it comes to wearing a saree the first that comes to the mind is the blouse. A well-tailored blouse enhances the saree look. Nowadays, women are skeptical about the blouse patterns ranging from neck designs to sleeve styles. They love to draw attention with different types of blouse design along with the stylish variations of the sleeves. An extra effort to create a stylish blouse pattern will surely add the wow factor to your overall presence.
Gone are those days when a sleeve of a blouse had to be four types- half sleeve, quarter sleeve, full sleeve, and sleeveless. Nowadays, each of them is available in many varieties to give you an appealing look. If you are bored with the same sleeve patterns, check the following trendy styles and ask your tailor to create something similar to them.
Regular sleeve: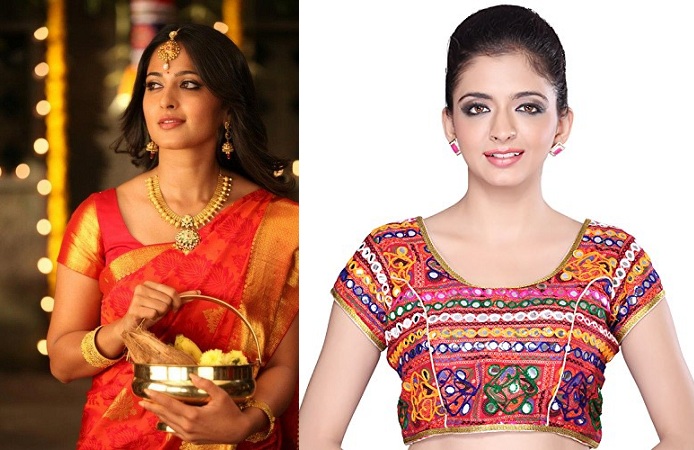 It doesn't need any reference as most of you wear this plain and simple sleeve that covers the half portion from the shoulder to elbow. You can bring some variations by adding piping, zari, and more as a border. This pattern is for regular use which gives you a formal look. Aged women mostly prefer this conventional style.
Slit design in short sleeve:
Slit is a trendy style in western outfits but if you like the slit pattern you can use it in your blouse's sleeves. Wondering how? Just ask your tailor to create a slit in the short sleeve blouse. 4-5 inch slit in your sleeve will definitely give you a striking look. If you hesitate to wear sleeveless, this could be a solution for you. The upper part of the arm will be half-covered and the underarm part will be fully-covered according to your comforts. Try this chic look especially in the summer.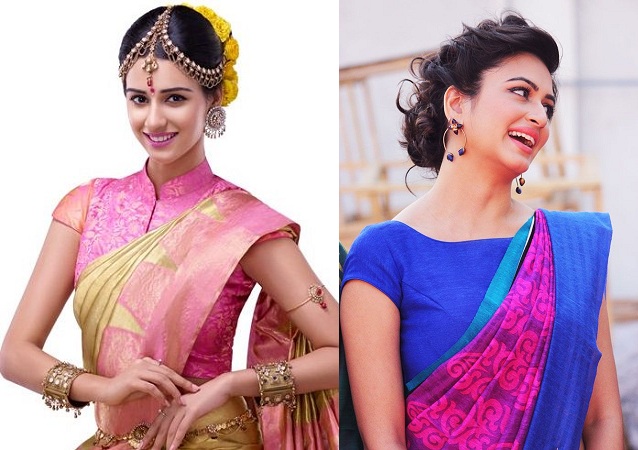 Quarter sleeve:
One of the classy sleeve patterns is quarter sleeve blouse. It offers the illusion of lean figure and that's why it is opted by the figure conscious women of all generations. The shapely finish that you get from a quarter sleeve blouse will enhance the elegance of your look. The quarter sleeve is the perfect match to cover your extra flabs. If you are petite and want to steal the limelight with your quarter sleeve, then make sure to add embroidery or patch border in the sleeves.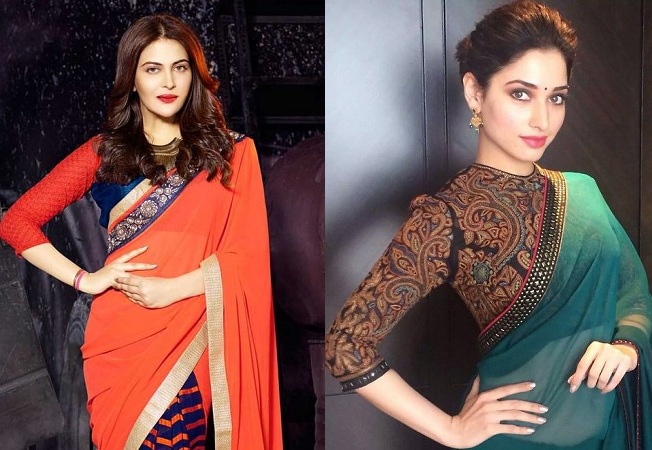 Full-sleeve:
From petite to plump all look stunningly beautiful with full-sleeve blouse. Although there is no dearth of trendy and fashionable designs in the market but women of high intellect and dignity always settle for a full-sleeve blouse. Another amazing benefit if wearing this style particularly in the summer is that you can protect your arm from the sunlight. So get ready to say no to tan this summer with full-sleeve stylish blouse.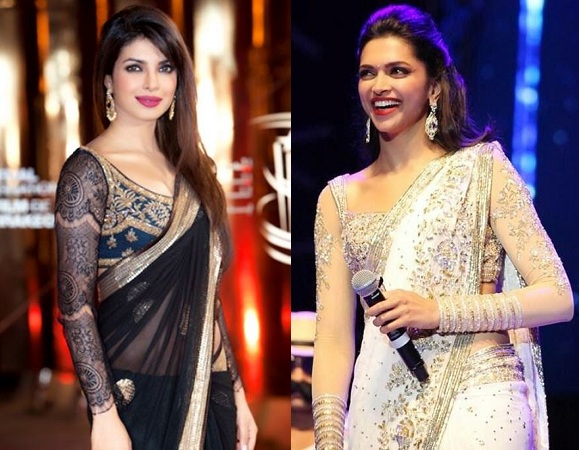 Cap sleeve:
Skinny divas must pick this short sleeve style to make a drool-worthy appearance. The cap is an extra addition attached to the shoulder. Nowadays, lace and net are high in demand among the fashionistas. Both can draw the attention if you tag a translucent saree with it. Get ready to show your toned arms in this type of short sleeve.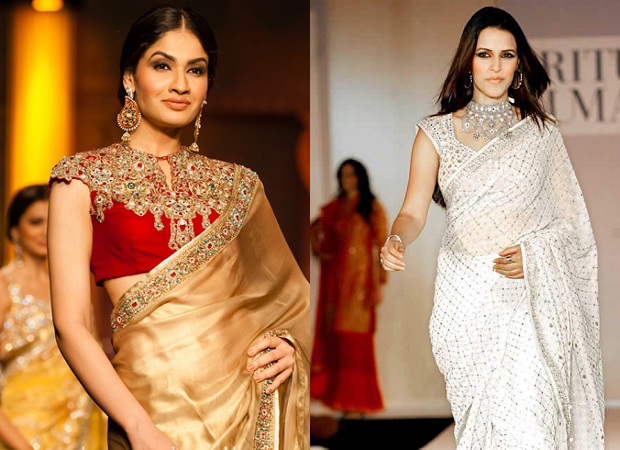 Half sleeve:
This is particularly meant for the bridal trousseau. Half sleeve blouse extends till your elbow and you can add a borderline to increase the length. Although the style is quite common among the grandmothers, variations are available in form of style. Corporate ladies are also seen flaunting this sleeve pattern to get a core formal look.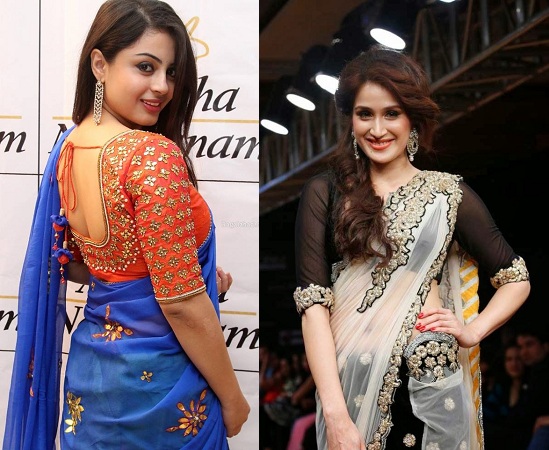 Halter design:
When someone wears a fashionable blouse it gives a major fashion goal. Halter is one of the popular styles commonly sported by the modern divas in parties and receptions. A well-tailored halter blouse is enough to raise the temperature and the style quotient.   It hangs over your neck and shoulder and it looks better on those women who have a broad shoulder. Try this trendy style for the next party and be the talk of the event for all good reason.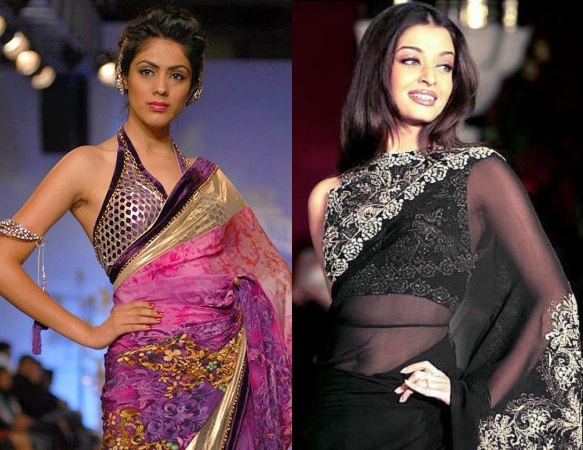 Sleeveless:
Bold and beautiful ladies go for the sleeveless pattern and find it comfortable to carry everywhere. Sleeveless can be of many types depending on the broadness of the straps. Now you can use strings to tie the two straps for better fittings. Add a latkan to look more stylish. This sophisticated pattern looks best on the skinny divas.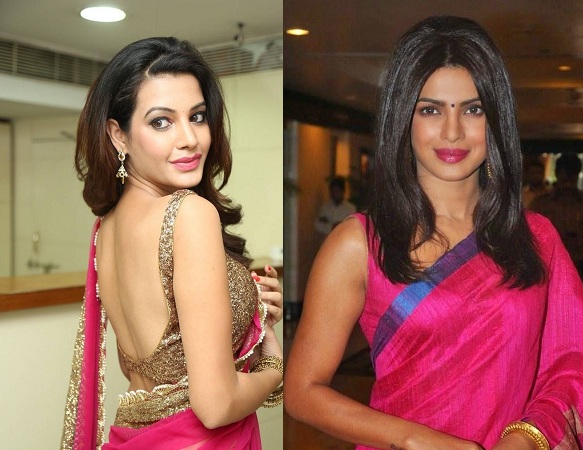 Spaghetti strap:
As the name suggests this is a stylish pattern of the blouse with straps like spaghetti. It is meant for the stunners who can flaunt their fashion confidently. Adorn this super hot trend with embellished saree and get a distinctive look wherever you go. Women with broad shoulder and toned back can create a mesmerizing appeal with spaghetti style.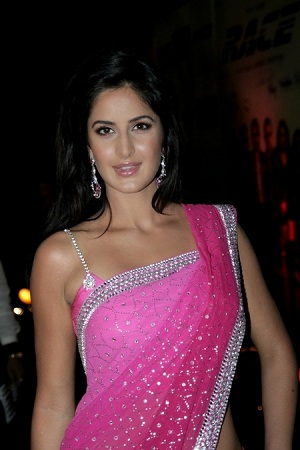 Puff sleeve:
When talking about contemporary style puff sleeve also deserves a special mention.  It adds the effervescent charm to your classy avatar. Introduced in Bengal, puff sleeve is now worn all over widely across the India.  Netted puff sleeves are now trending and you can wear with any sarees. Don't go for embroidery or other intricate work on the blouse while donning a puff sleeve.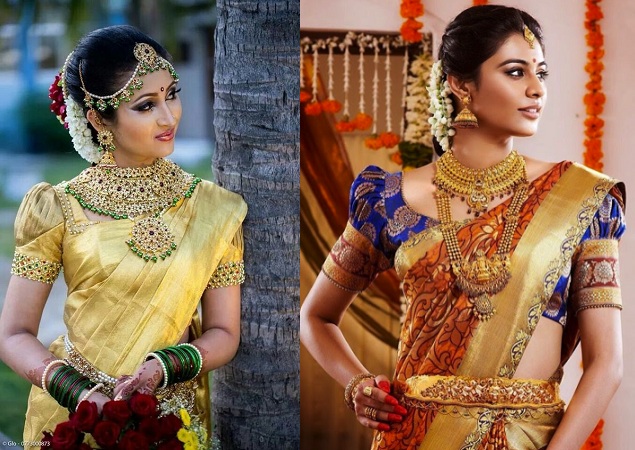 Vivacious off-shoulder:
This is the ultimate choice for the fashion flock of modern times. The craft and exposing design give it a charismatic touch which you can't find in other common designs. Stolen from the western design, this trendy style is quite popular nowadays and worn by pretty girls in grand events. This sleeve pattern will accentuate your party look if you team it up with a sassy sareee and accessories.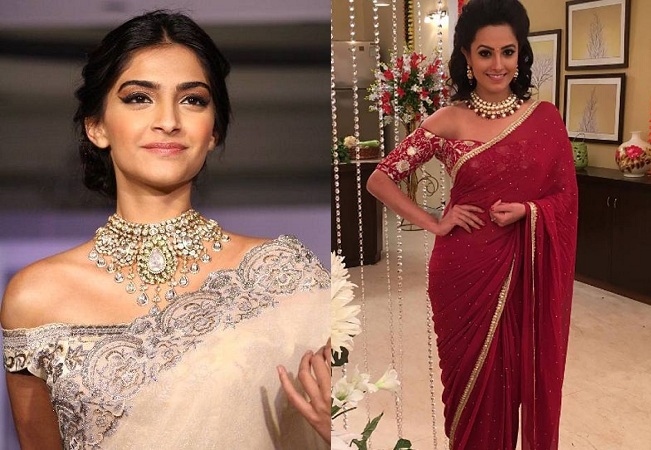 Sassy cape style:
A unique style mostly flaunted by the celebrities can now be yours. Make sure to contact a skilled tailored to get the ravishing look in this trendy type of blouse. It features an extra layer of crafted cloth that starts from the shoulder covering your torso. Hog the limelight by flaunting this charming style just like a Bollywood diva.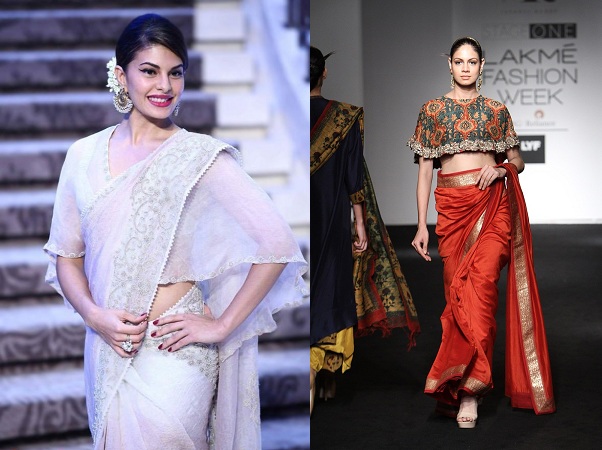 Boxy sleeve:
It adds an unconventional touch to your elegance. Boxy sleeve blouse is ideal for summer as it is comparatively loose fit. Cotton saree is the best match for it. The simplicity of this pattern will surely draw the attention. The round neck and the loose fit sleeve is a comfortable combination which you can try as a regular wear. Go for the Boxy sleeve in this sweltering summer!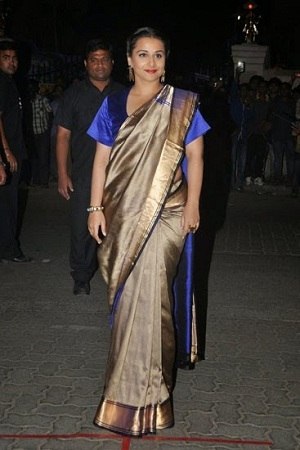 Butterfly sleeve:
If you are aiming to make heads turn with your sizzling appearance then you must choose the butterfly sleeve design for the upcoming party. The sleeve pattern can be asymmetrical to add the essential wow factor in your presence. Go for V-neck pattern for this type of blouse and get a stunning look in the traditional attire. Your unique style will go unnoticed if you don a plain and simple saree with it. Make sure to opt for a gorgeous saree and dazzling accessories to complement your style.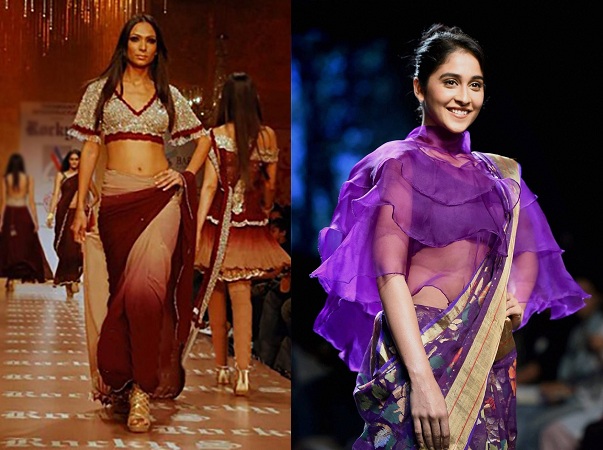 Petal sleeve:
There are endless blouse sleeve styles that can give you a sparkling appearance. Petal sleeve is a good choice to catch the attention amidst the grandeur. Here, the overlapping edges are joined at the top without any underarm seam. Needless to say, it is the perfect match for your lavish parties.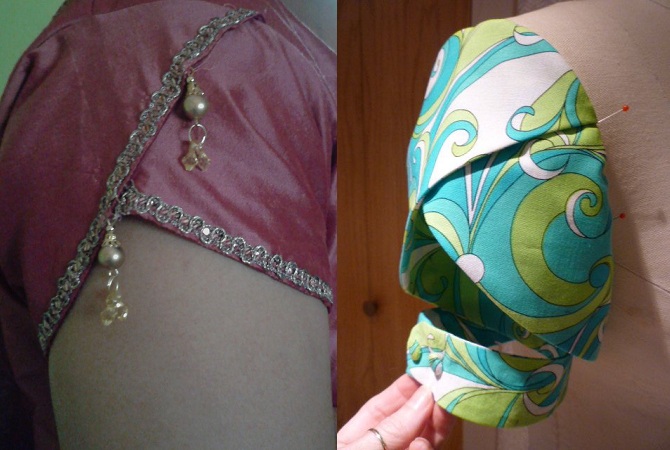 Balloon sleeve:
As the name suggests, this pattern is quite similar to balloon and ideal for the plump ladies who want to hide their flabs. This unconventional style is more popular in western attire but nowadays, traditional women are imitating such design with utmost elegance. A tall and plump woman will look her fashionable best in a balloon sleeve blouse.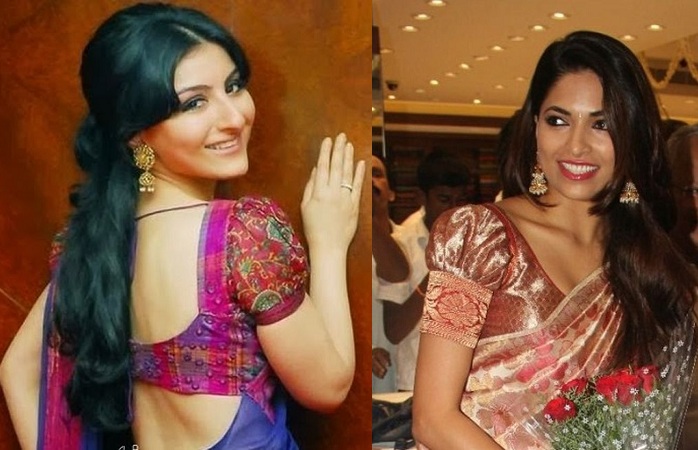 Bell sleeve:
If long sleeve pattern attracts you the most, then you can consider bell sleeve blouse to get a fascinating look. You must have seen many models walking the ramp wearing saree with bell sleeve blouse. Try it this time and get ready to be showered with compliments for your unique style. It is quite comfortable to carry with a plainly printed saree. The extra-long sleeve offers a much-needed sophisticated look.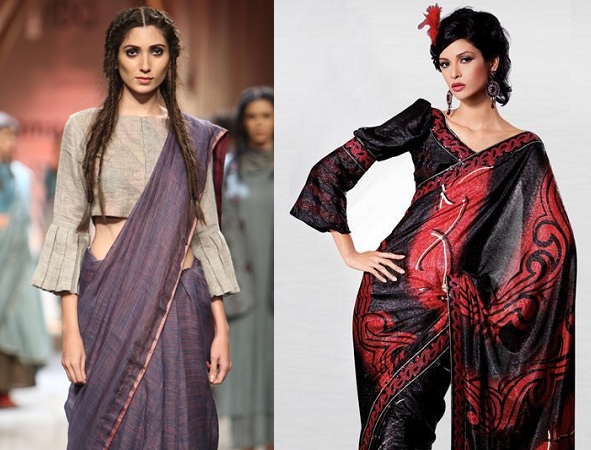 Bishop sleeve:
One of the oldest western styles has made a remarkable comeback in western world fashion. Following that, this style has been brought by the talented Indian designers. This kind of designer blouse is often flaunted by the celebrities and the models in big events. The vintage style never fails to offer an exquisite appeal.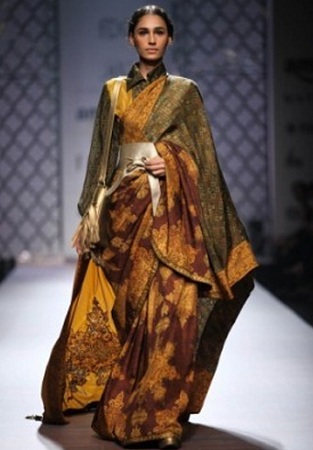 Raglan Sleeve:
To continue your desi swag, you must try Raglan sleeve style once for any wedding party. This is a perfect choice for the ladies with a broader shoulder. This unique arm pattern will surely help drag the attention among the crowd. Make sure to bedeck yourself with embellished saree and accessories when you are selecting this pattern.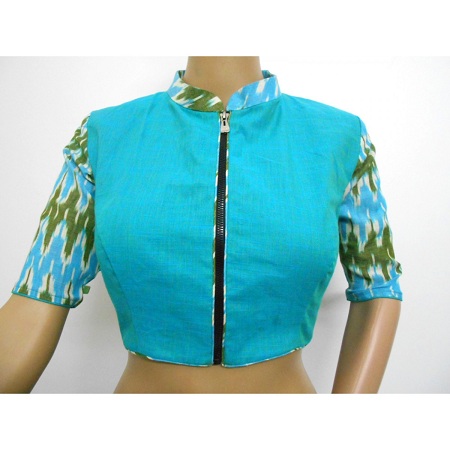 Flower patches sleeve:
This is a bit fancy but it can surely add some charm to your appearance. You can go for a full-sleeve blouse or half sleeve pattern both with extensive floral patches. It will jazz up you're the traditional avatar if you choose the saree carefully. Team it up with the same colored saree and let everyone notice your high fashion style. Choose minimal accessories while wearing a full-sleeve blouse with flower patches.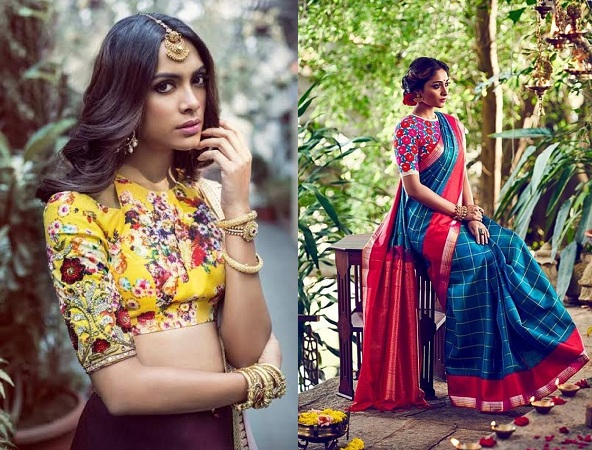 Kimono sleeve:
Designers are exceptionally creative to give you a distinctive look. They introduced a new fashion in the desi world by launching kimono style for the blouse design. It's not only comfortable but chic at the same time. You are free to select your armlets according to your convenience. Sleeves can also have intricate embroidery work and the material of the blouse has to be silk for sure.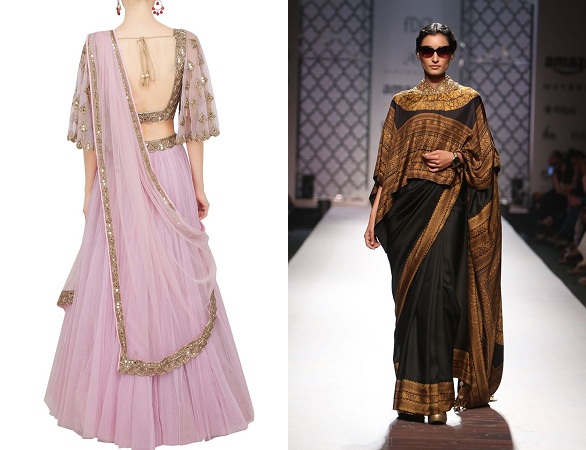 Full-sleeve with slit:
If you are looking for stylish full-sleeve, then slit is a good option for you. In this type of fashion, the sleeve features a center cut ranging from shoulder to wrist. This celebrity 1inspired style is in vogue. Try this and grab many eyeballs at the party.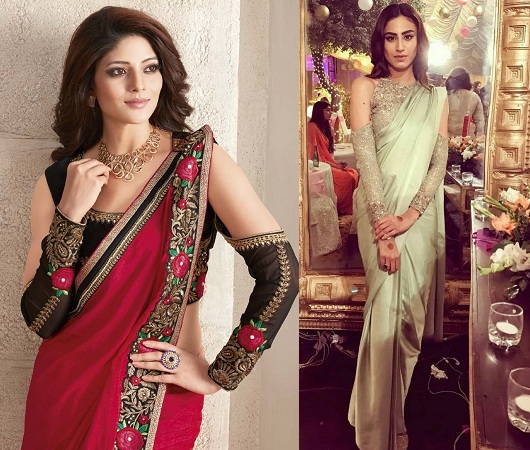 Cold shoulder blouse:
Western fashion has always been a true inspiration for the ethnic lovers. They love to imitate many styles which are cozy and chic. The cold shoulder is just a suitable option for many like you who are more comfortable with western attire. Bring a boho-chic fashion with cold-shoulder blouse and rule many hearts for your fashion taste. This pattern is not limited to saree but you can ask your tailor to make the choli with cold-shoulder sleeve. Tag this style with gorgeous ethnic attire and get a resplendent look instantly.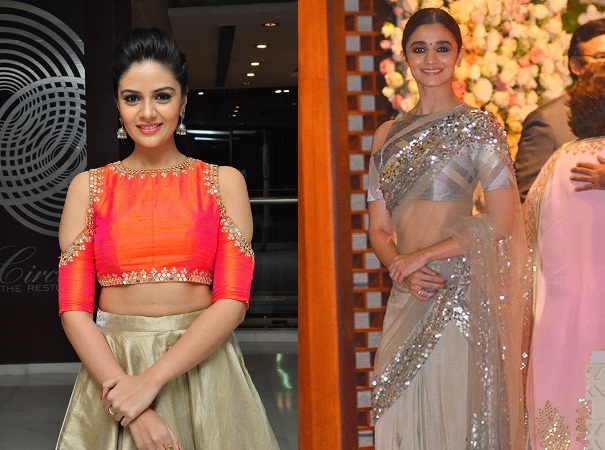 Roll-up sleeve:
You must have noticed roll-up fashion in the shirt for men and women. If you like this style, go ahead with your blouse. Yes, ask your tailor to create a long sleeve blouse with a button. Roll it half according to your comfort. You can try this pattern almost with any type of saree starting from cotton to silk.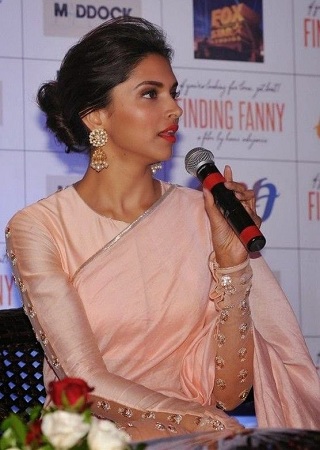 Netted sleeve:
Fully netted sleeves are currently the latest buzz in the glam world where many celebs have caught many eyeballs donning this style. Give it a try and get a drool-worthy look for party or reception.  This will never go wrong with the embellished georgette, chiffon, or netted saree.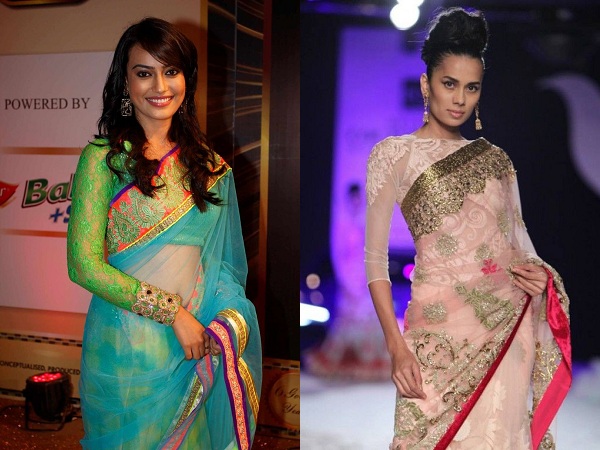 Sleeve with patchwork:
There are many ways to accessorize your ethnic look and a gorgeous blouse design is surely one of them. A plain saree can be your best pick for a night party if you team it up with a dazzling blouse. Include patch border fashion in the sleeves of the blouse and get a striking appearance. Be it a full-length blouse or half sleeve design, this style will give you a graceful look.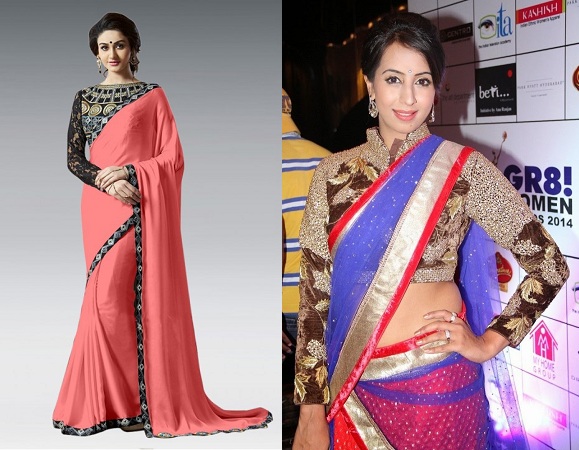 There are many more styles and patterns available for blouse sleeve designs on the internet. If you are looking for something unconventional yet comfortable, follow the celebrities and their fashion. Whatever style or design you pick, make sure it is well-tailored and you are comfortable in it. Else, your effort will go unnoticed. An ethnic appearance also demands gaudy look which includes dazzling jewels and embellished saree. So instead of focusing only on your makeup, give some attention to your accessories and blouse. Your enchanting avatar will definitely make your beau speechless.