India is a vast country with many states and each state having its own distinct culture, life style and language. As a part of culture, each state has a distinct style of clothing which is little different from others but has a completely different identity of its own.
Phulkari sarees originate from the state of Punjab. Term Phulkari literally means 'flower work' which is the style of embroidery that you will find predominantly in all types of women clothes made in Punjab. It is a kind of domestic art that the women of Punjab practiced to satisfy their creative urge and to give as present to their daughters for dowry in marriage.
Some people believe that Phulkari embroidery came from central Asia with the Jat tribes that migrated to India and settled in parts of Haryana and Punjab of India. Phulkari embroidery is very intricate and colorful embroidery with the color red as the most preferred as it is considered auspicious in Hindu and Sikh culture.
Main characteristics of Phulkari Embroidered Saree:
Main characteristic of a Phulkari embroidered saree is that the embroidery is done from the wrong side of the fabric with colored thread. Different shades of threads are used in different combinations of stitching styles to create beautiful designs of flowers, leaves, birds, animals etc. Some of the most popular motifs used in Phulkari embroidery are Karela bagh, gobhi bagh, dhaniya bagh, mirchi bagh and many more.
Today however new motifs have come to replace many of the older ones owing to the global influence. Earlier Phulkari sarees were mostly draped only by the women from Punjab but with time as the markets have opened up and products and services have started to migrate from one place to another, women from all over the globe have started to buy these sarees from offline as well as online stores.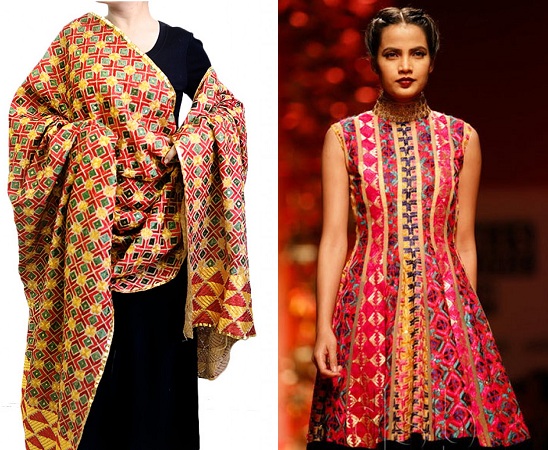 One of the important characteristics of Phulkari sarees is that unlike some other sarees Phulkari sarees are not inspired by religious monuments nor have any kind of religious leanings. Instead, these sarees depict the way of life and happiness in them. They are inspired by life and are therefore multicolored and vibrant.
Style of Phulkari Embroideries on Sarees:
There are several types of Phulkari embroidery are used to decorate sarees. Most prominent embroideries are as follows:
Chope and Subhar:
These two are the most prominent types of embroideries that are done on the sarees worn by new brides. In the Chope style, embroidery is done on both sides of the fabric with only the borders and four corners of the saree being embroidered in fine embroidery. In the Subhar style the saree has a motif in the centre and four motifs on the four corners of the saree.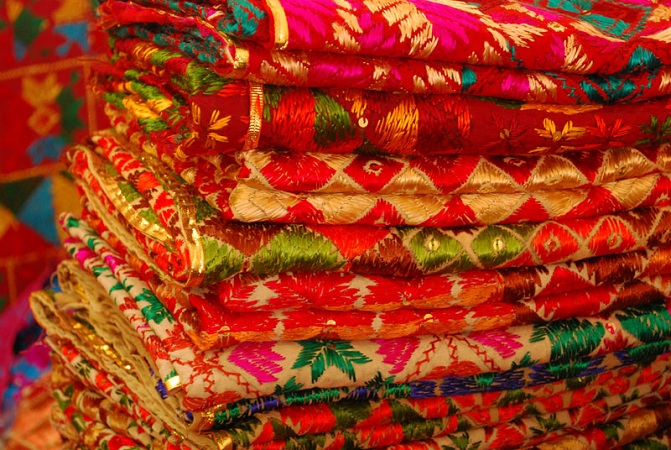 Til Patra Style:
In this style of Phulkari embroidery, the motifs are spread sparsely like spreading of sesame seeds in the fields.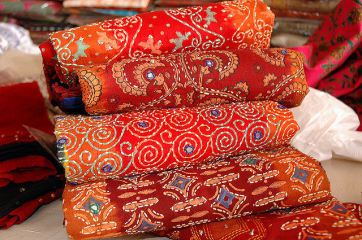 Neelak Style:
In this style of Phulkari embroidery the background is made in black or red with yellow or bright red embroidery.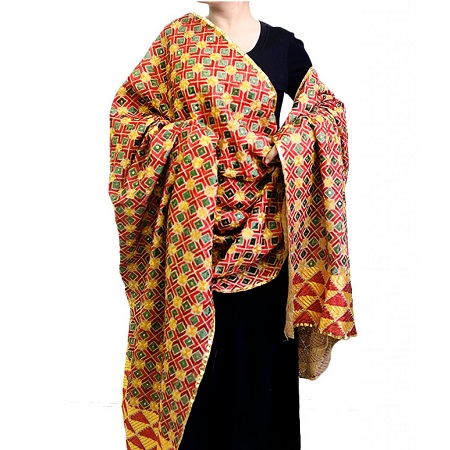 Chhamaas Style:
In this style of embroidery mirrors are sewn into the fabric using yellow, grey or blue thread.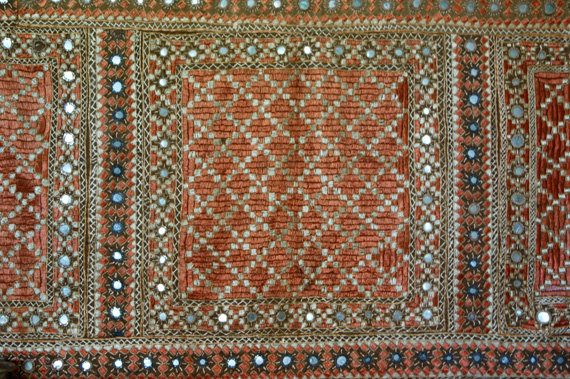 Senchi Phulkari:
This style of Phulkari embroidery uses birds and jewellery like bracelets, earrings and necklace designs as motifs in the saree.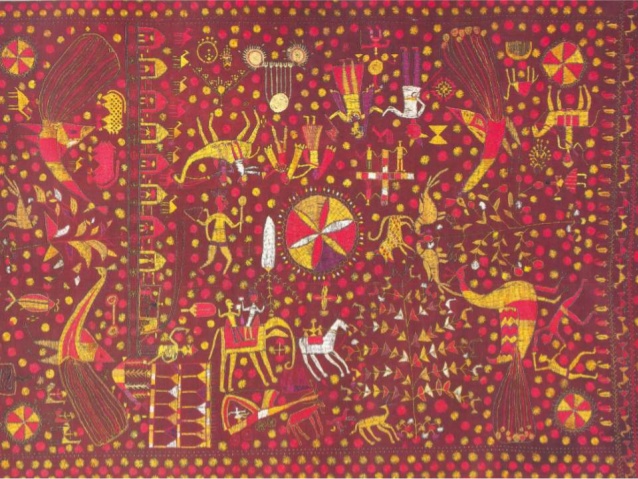 Fabrics used for Phulkari sarees:
Phulkari sarees come in a wide variety of fabrics including cotton, jute, satin, georgette, crepe, chiffon, organza, silk etc. Although originally mostly cotton was the most popular fabric to be used for the saree but now with machines taking over from artisans and Phulkari sarees entering the fashion scene of India, fabrics of different kinds are in use to make gorgeous sarees.
Also with the introduction of machine looms instead of handlooms and bare hands for embroidery work, the stitches in embroidery have become loose and not as intricate as they were before. Instead of cotton threads, today industries have started using silk and other threads that have changed the style and look of Phulkari embroidery.
Phulkari sarees in Fashion:
Phulkari sarees and Phulkari design is high on the fashion pedestal in India. Today designers from all over the country are using Phulkari embroidery in most of their outfits including sarees and Lehenga. Top bollywood actresses like Deepika Padukone, Priyanka Chopra are wearing Phulkari sarees in their upcoming movies and red carpet functions.
Apart from being a big fashion rage in the country, women from all over the globe are enthusiastically buying Phulkari design sarees from India through specialist export houses and online saree stores catering worldwide.
The best part of Phulkari sarees is that they are very attractive and bright colored. Although red is the most preferred color of all the designers, but today you can find Phulkari designs in many other colors as well.
Today apart from sarees, Phulkari embroidery is heavily being used in other products like bags, women shoes and sandals, suits and other outfits.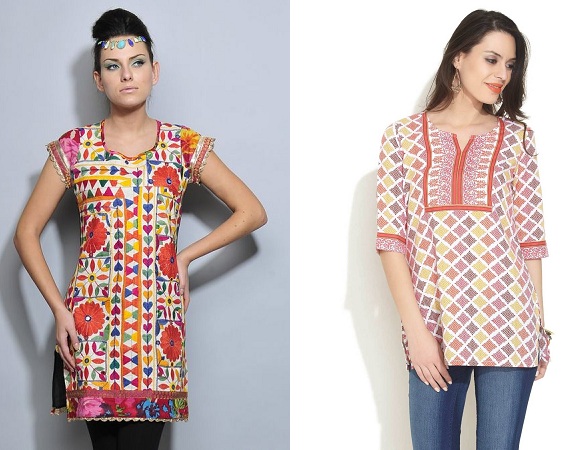 Innovations in Phulkari sarees:
There are number of innovations that have been made in Phulkari sarees according to changing times and fashion demands. Instead of khaddar that was being used as the fabric for Phulkari outfits, it has been replaced by various different fabrics like cotton, silk, georgette, crepe and many more.
Making Phulkari saree is no more a time pass hobby for the women of Punjab to satisfy their creative urge. Instead it has turned into a full scale industry that employs hundreds of machines and labor to manufacture sarees. Instead of minute detailing of designs by women for their creativity, it has now changed into computer generated designs made by machines. Self hand spun threads have been replaced by fast colored synthetic and silk threads.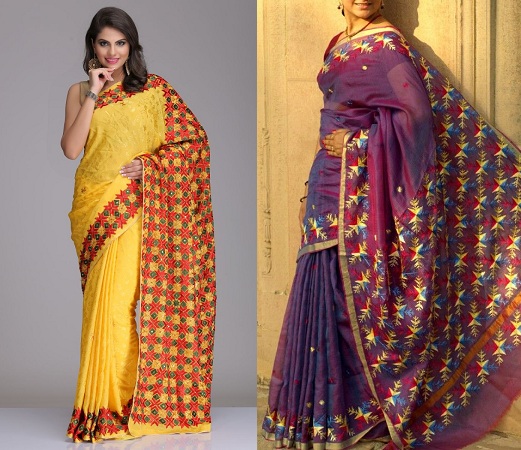 Buying Phulkari sarees:
You can find Phulkari sarees in almost all saree stores in your town or city. However, if you do not find one that suits your style or color and wish to look for more, you can find astronomical variety of these sarees in online saree stores from where you can choose from hundreds of designs available in photographs and get them delivered at your doorstep from the cool confines of your office or home.