While the monsoons bring cold breezes and refreshing rains providing respite from the scorching heat, the heavy downpour can spoil your entire getup. Drenched clothes are not only uncomfortable but also promote bacterial and fungal growth, resulting in severe skin infection. The waterlogged streets and muddy roads can take a toll on your attire. It is advised to choose your monsoon fashion wear accordingly.
Everyone loves balmy afternoons after the first rain and the sweet aroma of petrichor but not what comes afterward. As soon as the showers hit the road, waterlogging and traffic congestion troubles come to the fore. Soon, it gets difficult to reach work without getting wet. Now, just because you have wade through flooded streets, doesn't mean you have to compromise your style quotient. Take special care while selecting your clothes and make-up this monsoon. Check out the latest and trendiest monsoon wear at FBB and don't forget to use the best fashion coupons to save on your purchase.
What kind of clothing you should you avoid during monsoon?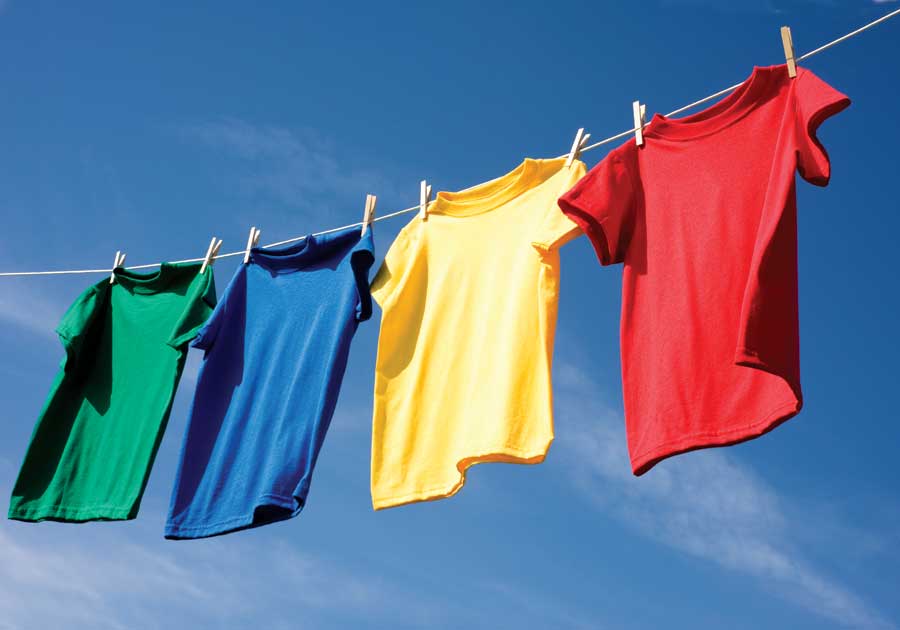 Monsoons mean sudden showers, drenched clothes, and muddy roads. It is quite challenging to maintain your spick and span look from morning till afternoon, especially if you are wearing white or light-colored clothes. Here are a few things you should avoid during the rainy season:
White or pastel-colored clothing- Mud splashes during the rains are common. It is best to avoid wearing light-colored or white clothes as they are prone to staining very easily.
Body-hugging clothes- Tight-fitting clothes get irritable and uncomfortable to work in or walk around when drenched. Wet garments clinging to your body can increase chances of rashes and other skin infections.
Transparent clothing- If you are caught in a sudden and unexpected downpour, your transparent clothes can be an embarrassment.
Flowing trousers and skirts- A flowing skirt or trouser is more likely to get stained during the rainy season. Also, they can be difficult to dry off.
Water absorbent fabric- Clothing items made of jeans and velvet or corduroy tend to soak and retain water more than materials like linen and cotton.
Dyed clothing- Traditional tie-die fabrics like the Rajasthani Bandhani fabrics start bleeding and lose colors when exposed to rainwater. It is best to avoid wearing tie-dye fabrics during the monsoon.
Decoding the monsoon fashion attire
Here is a list of apparel choices that will cut down on the gloom and make your monsoon season enjoyable:
Half Sleeves and Sleeveless Shirts- Monsoons call for breathable attire which can dry quickly after getting drenched. Ditch skin-tight jeans and pair your free-flowing trousers with trendy half-sleeved shirts for work. If you are going out, keep it casual and go for graphic, breathable shirts along with sturdy floaters.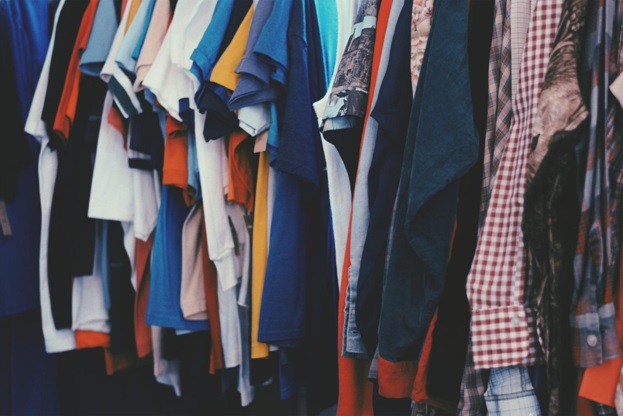 Knee-length Skirts, Capris & Shorts- It is smart to wear capris and knee-length skirts. They are far less likely to be stained from splashes compared to long skirts, and salwar. You should actively avoid elaborately designed clothing, as they're both easy to stain and difficult to dry.
Synthetic Fabric- Monsoons are not a good time to dress in water-absorbent fabric like jeans. These fabrics soak water and retain them for a longer time compared to breathable synthetics. Avoid heavy cotton and cords, instead, go for linen clothing which absorbs twice as much as a cotton dress and dries faster while letting your skin breathe. Try Ponte, Lycra, Nylon, or Polyester as clothing choices. Dark and vibrant clothing- As mentioned earlier, white clothes or light and pastel-colored clothing is not the right choice for the rainy days. They get soiled far too quickly, and the stains are difficult to get rid of. Experiment with darker colors,
stripes, graphics, and printed shirts and tops. Add more color to your wardrobe with dark clothes. They also aid in hiding wet patches and accidental dirt spots.
Checkered clothing- Introduce plaid patterns to your wardrobe this monsoon. Match and rotate between dark colors, stripes, and checks and enjoy the versatility of choice that monsoon provides.
Lightweight windcheaters- Always carry windcheaters and raincoats to avoid getting drenched in a sudden downpour. Choose a light windcheater or raincoat, one that is portable. The windcheaters can protect you from splashes, strong winds, keep you warm and dry.
How to take care of clothes during monsoon
Now that you are aware of the dos and don'ts when it comes to dressing for monsoon, it is time to discuss how to maintain and take care of your clothes. Clothes should be washed more frequently during monsoon to prevent bacterial build up in dirty and wet clothes. To avoid discoloration, light, and dark-colored garments need to be cleaned and dried separately. Light-colored clothes, however, need to be dried in line under shade instead of direct sunlight as they might turn yellow or gray due to bleaching. Due to the excess moisture, your clothes might not dry properly and start smelling. You can avoid the stink by spraying perfumed water over the clothes while drying and ironing them. You can also use naphthalene balls to ward off any odor. Try to avoid wearing delicate fabrics because they are easily damaged when not drained carefully.
Appropriate footwear and accessories choice for monsoon
Rainwater accumulated in puddles and streets cause the roads to get slippery, and it is essential to have the proper footwear for the weather. The need of the hour is slip-resistant footwear with soles that have a proper grip. Always check the bottom of your shoes and the soles before putting them on. You should avoid wearing shoes made of leather, clothing, fabric or suede. These materials are more likely to get damaged compared to shoes made of other materials.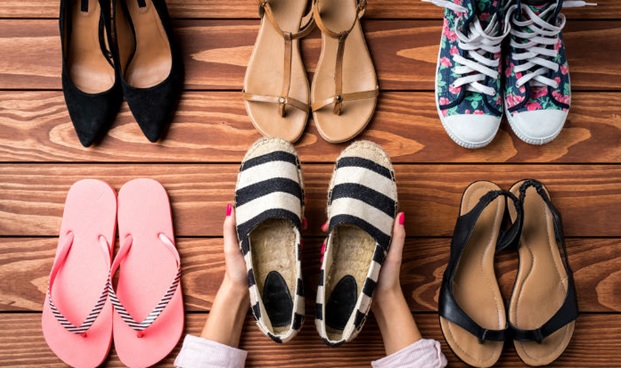 It would help if you dried your shoes every time you take them off because wet shoes are prone to fungal and bacterial growth. Dry your boots in the shade and preferably under a fan instead of drying them under direct sunlight. If you wear shoes made out of leather, make sure you wear socks. While they might get soaked and cause discomfort, it prevents bacterial growth by shielding the bare feet from the leather insole. While shining your shoes use shoe wax instead of roll-on polish because wax provides enhanced protection against the water. It is always a better choice to go for gumboots, ankle-high boots, open sandals, flip flops, floaters, waterproof sneakers, and clogs during the rainy season.