"I don't know what to buy as her birthday gift," is how most of us react when it comes to buying a birthday gift for our sister, wife, best friend or any other woman in our lives. It has almost become a given that buying birthday gifts for women is not easy. Period. And that adds to the already existing confusion in our minds. Should it be something cheap or something luxurious? Should I order online, or do I need to go to the store myself? Chocolates? Wine? The same questions every year.
However, it's not really that complicated. Women appreciate the thought really, more than how expensive or inexpensive your present is.
We've put together a few options that might help you decide on something apt for her birthday gift. Take your pick and treat her to something extraordinary this year.
Bananas for Pineapples

Bananas Stripe Clutch
If you think about it, women rely on their bags. A lot. So, why not get her something she'll appreciate and thank you later for. This lovely, sophisticated bananas Stripe Clutch makes for a great birthday gift for almost all women, from teenagers to moms. It'll pair well with short dresses, sarees, and jeans. It's just the right size to hold her essentials like phone, keys, and money. This is perfect for an evening out or a wedding when you need something small and stylish.
Easy and Breezy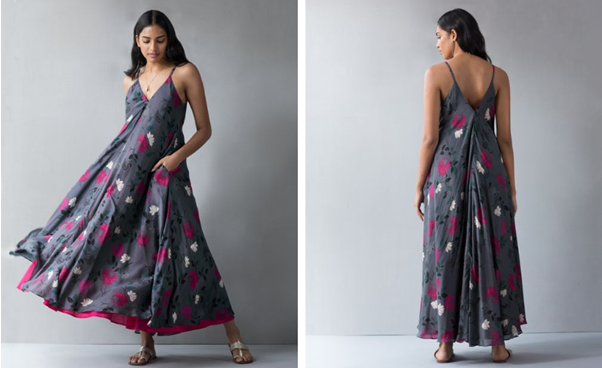 V-Neck Strappy Dress
Is she known for her dressing? Then, this lovely V-neck dress heavy on flower-power will be perfect for her. Easy to wear for a relaxed evening soiree or a daytime party or a brunch with friends, this dress adds value to any woman's wardrobe. Colorful, comfortable, casual – it can be paired with a bolero jacket, or a denim jacket or a solid silk scarf for a more put-together look. With the wedding season around the corner, this is also a great choice when attending a wedding sangeet. Doesn't it make the ideal birthday gift for any girl?
Twinkle and Shine
Labradorite Droplet Earrings
How many of us think of jewelry when we think of birthday gifts for women? Almost all of us. Right? That's because women can carry their jewelry so gracefully. It is the perfect addition to their wardrobe. Especially, earrings. Always making a statement, earrings can perk up any look instantly. Skirts, jeans, trousers, sarees – everything women wear can be paired with the right kind of earrings. This is a birthday gift she's going to love! These striking labradorite droplet earrings will be her favorite in no time. The perfect birthday gift does exist.
Buzzing in Style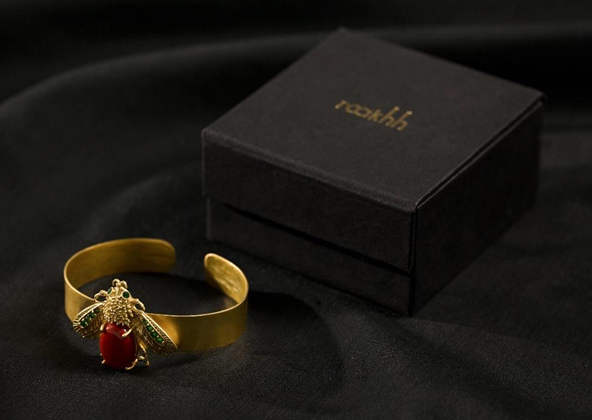 Bug Bracelet – Gold
Celebrate the woman in your life with a birthday gift she will truly appreciate. This stunning Bug Bracelet in Gold will soon become her statement jewelry piece. The beauty of this bracelet pairs perfectly well with western and Indian wear both. She'll be delighted to add this to her jewelry collection. No need to look at any lists or consider impersonal recommendations from friends when you can go ahead and get this for her.
Box that Rock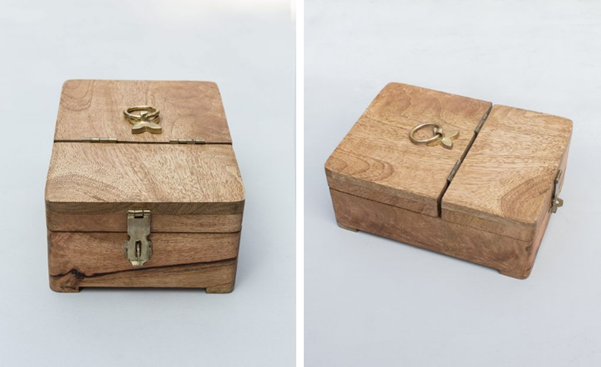 Vanity Box
Want to buy a birthday gift she will never forget? This gorgeous, one-of-a-kind vanity box will make sure she doesn't. To store her precious rings, charms, necklaces, tiny little trinkets this wood and brass jewelry box will ensure they don't go missing. This evergreen birthday gift will soon become her most loved possession. Make her big day extra special with this thoughtful birthday gift. And watch that smile come on.
Make her feel truly special on her big day. Pick a birthday gift with some thought behind it, and not just anything that you spot first. There is an endless collection that you can choose from, online. A great place to find the ideal present is Nicobar. Check out their newest collection of gifts 'for her'. Make it a day to remember. Here's to the birthday girl!