They say, first impression is the last impression and it can't be truer when you are going to your work place. Yes, your workplace is the place where you spend more of your time in a week. It is also one of the most formal places where you always need to be at your best and professional with your attitude. Now this is a tricky balance that you need to master and we eventually do. Apart from your composure and behaviour one of the most important things that really make the right impression in your work place is the right dressing sense.
What are your options?
When it comes to work clothes you have plenty of options of choose from if you are a woman. For men there may not be a wide variety to choose from. But as blessed as we are as species we have a lot to choose from. Office clothes can be formal and semi formal at times. While trousers and shirts are the basic choices and are quite comfortable to wear, there are various choices too. Trousers with pleats along with full sleeved shirts look good on women.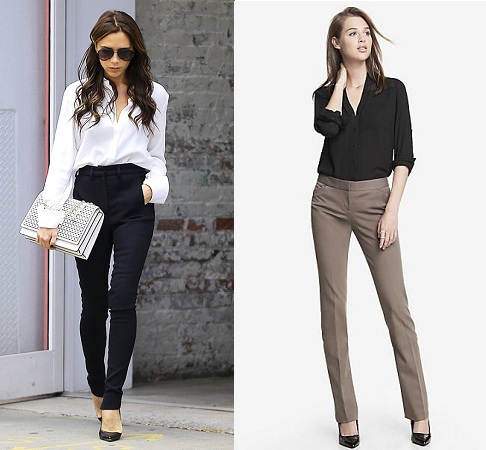 Shirts made from crepe, silk and satin can be used as formal wear at office. These materials are comfortable to wear and can make up for a stylish work wear too. Formal skirts are also in but it may not be as comfortable as trouser though. However it can definitely add a glam quotient to your everyday work wear.
Indian wear
If you are in India then you have got more choices apart from the regular trousers skirts and shirts. We have our own salwar suits which have multi faceted appeal. Salwar suits are formal and can be a very convenient work wear in Indian climatic condition. Cotton kurtis along with churidars or leggings can be very comfortable for an all day wear. It also looks really smart and business like. Salwar suits for work wear will have straight cuts with conventional slits at both the sides. With the right kind of salwar suits you can have a great impression on your colleagues or clients you are meeting during the day.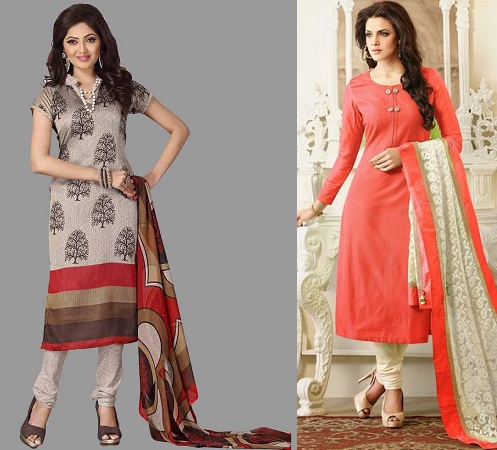 Apart from this ethnic wear that can give your office wear collection a great boost short kurtis are also in as the new formal work wear for today's working women. This is one of the most popular work clothes you can find in India today.  Kurtis are smart, convenient and easy to carry off and fits on almost all body types. While kurtis are a rage these days with Indian women flaunting them as their stylish work clothes no one can deny the style statement of a saree. Sarees are our national dress and it is worn at all formal occasions. It is also a great work wear that can actually make a great impression. Tussar, khadi, cotton and silk sarees look great of a corporate woman determined to make it big at her work.
Shoes and accessories
When it is about work the first thing that you need to prioritize is comfort. High heeled shoes may not be a good idea for everyone if they are spending on these heels for 8 hours a day. It is also not recommended in regards to health.  Flat pump shoes are great for work wear. These are comfortable. Covers your feet properly and have an elegant and formal look. Apart from that boots are must when you are wearing trousers. Pumps do go well with formal skirts as well as kurtis and salwar suits. However a collection of nice colour will help you mix and match your combination throughout the week.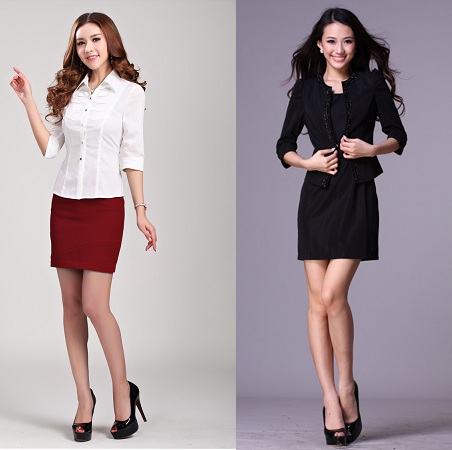 Conclusion
When you want to strike the perfect balance between style and comfort and impression at your work it becomes a bit tricky. However as a woman you must know that a little bit of research on the clothes type that suits your body type will do wonders. While the latest fashion trend can provide you with some guidance, it will be your style and comfort that will make the perfect impression at your work. Nothing else does matter. Wear your charming and determined personality and you are all set for the day!