First of all hearty congratulation to the soon going to be a mom! It is altogether a different feeling that a new person will enter into your life soon that will become extremely important. But if you feel that you have to sacrifice some of the most important things of your life including fashion then you are wrong. Fashion is something that you can change as per your body needs. And if you are at the maternity stage then you must not think of restricting your style of clothes to a particular pattern only as you can wear whatever you want but only have to make sure that comfort is kept in the mind. If you plan to wear the skin tight clothes by which you can flaunt your belly then you can and the same thing we learn from the popular celebrity Kareena Kapoor.
Kareena Kapoor style tips:
Over the past few months, you might have seen this well known beautiful actress flaunting her baby bump. But if you have noticed, she still looks sizzling hot especially with the outfit which she wears. Although she has been already acing her maternity fashion, there is no doubt that this fine actress till looks gorgeous.
Casual look:
In one occasion, she was seen wearing a shirt kurta of maroon color with which she wore the leggings. To match up the whole outfit she had worn a pair of juttis which definitely looks more interesting. This soon going to be mommy kept her look comfy yet stylish. To highlight the entire look, she wore amazing accessories like a necklace along with cool black shades.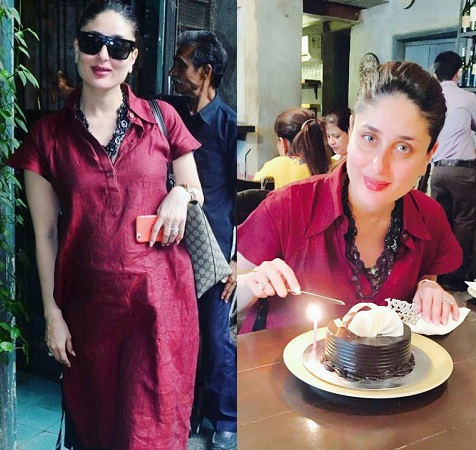 Ethnic Look:
In one of the events, Kareena was caught up wearing an incredible pair of kurta with palazzo which was quite enticing. These days already palazzos and Shararas are trending but instead of choosing the contrive option like salwar or churidar, you can try Kurta with a palazzo which definitely gives a great look. If you are planning to try out this option, make sure the bodice is well fitted and have a loose A-line Kurti.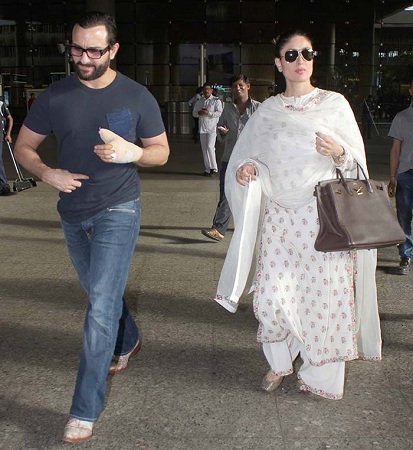 Off-shoulder look is trending too:
Whether or not you are on maternity period, this is definitely one of the best styles that are trending these days. Kareena was seen wearing one such similar pattern in the blue color which she had paired it with denim and accessories with the silver Maddens. She was also seen wearing baby pink off-shoulder maxi-dress which was designed by Swapnil Shinde in which she was looking adorably cute. It is also kind of a semi-formal look.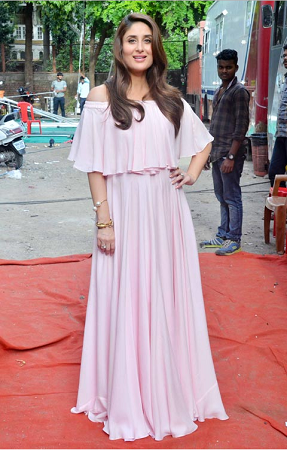 Black Looks Sophisticated:
Black not only gives a slimming effect but also enhances the overall personality. There are different styles of patterns in black color that you try out. However, while Kareena was seen wearing a black chic dress and a long jacket that looks amazing, you may try out the same for better elegance.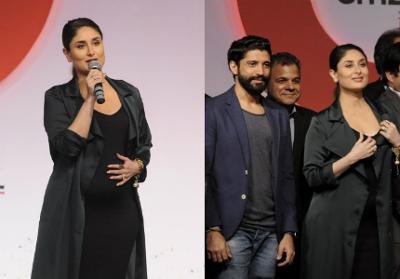 Floral yet Flowy looks nice:
It is one of the most popular tricks that many pregnant women try. In one of the events, Kareena wore a green floral saree which she had beautifully draped with a maxi dress. This design was introduced by Sabyasachi which undoubtedly looks stunning. With flowing fabric and great pleats, this dress looks incredibly amazing with a multi-strand beaded necklace.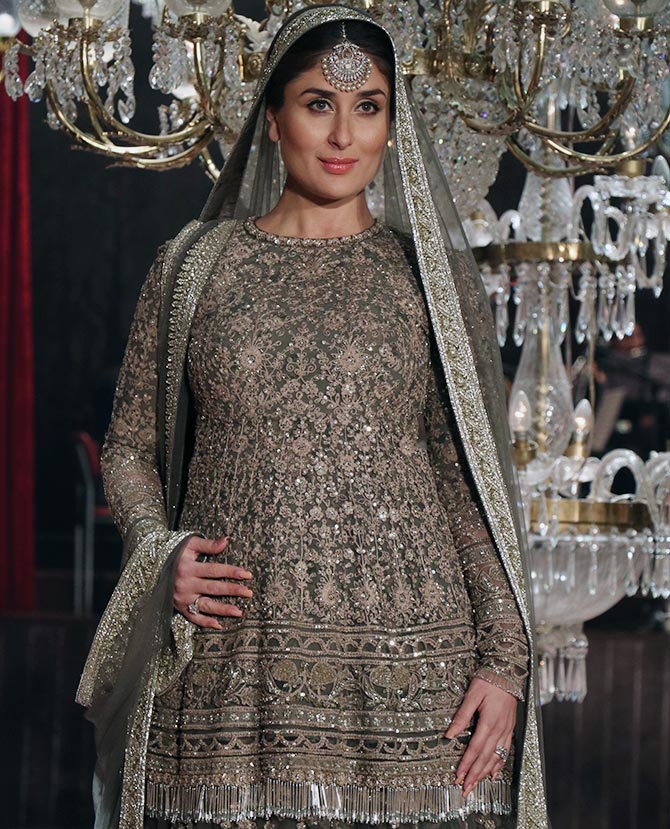 Some extra Tips that you might want to follow:
Get Inspired; Stay Stylish:
This actress has been currently on a maternity period but she has definitely not given up on fashion. Rather she has become a style icon for the ladies who are expecting a child. In one interview, the actress had also said that she never bothered before and during maternity about the clothes she wore. All she cares is that she and her baby is comfortable in the attire that fits the body. So if you are a fashion freak, here is the good news for you. Follow some tips of Kareena Kapoor maternity style and indulge it in your routine plan as well.
Don't Change your liking:
If you love to wear jeans, then there are maternity jeans that you can wear. If a skirt or a dress is your choice, then you can go ahead with that option as well. What matters the most is you are comfortable in the way you dress up. It does not matter whether it the normal clothing or the special maternity one.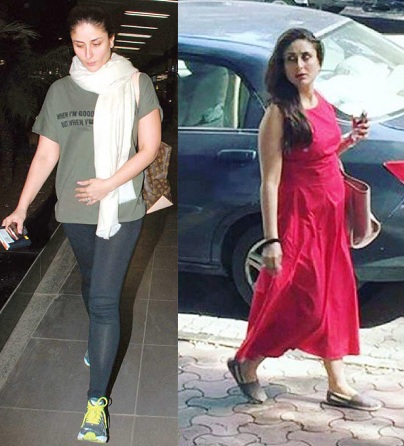 No need to cover up always:
Just because you are pregnant does not mean that you need to cover up everything. Yes, you have heard it right. You can flaunt that amazing cleavage of yours with a deep v-neckline as well and pair it up with some sexy skin fit jeans.
Let your belly fall in Love with the loose material:
As your bump will get bigger, you will face some incredible changes and your belly might want to get some more comfortable clothes for which you may try loose material. A button up over tee is a great combination or a woman who is 5 – 6 months pregnant.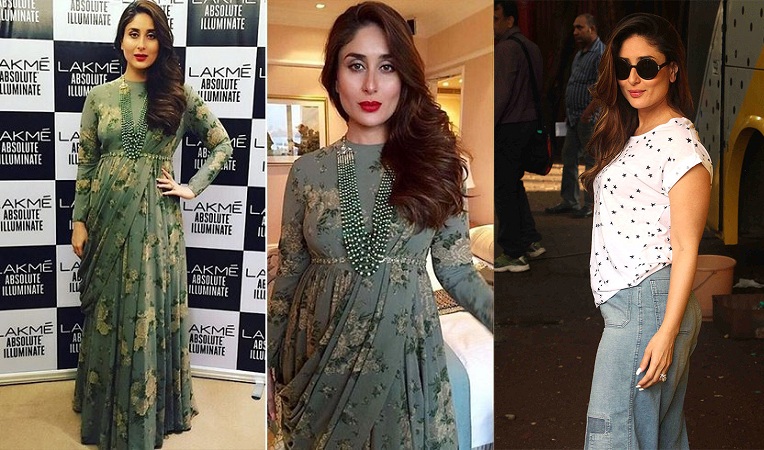 Kareena is definitely one of the finest actresses who has earned a great name with her acting skills. But these days she is more into fashion news because of the way she has been carrying her look in the maternity time. Explore the incredible fashion statement that has been set by Kareena Kapoor and enjoy this maternity period without compromising with your fashion.
There is no doubt that these tips are extremely helpful and handy. You may also surf around some online sites and get a better view of the different patterns which you can try. Kareena has definitely reached the level of success with her acting and fashion and this maternity period she has nailed it again. Get inspired and stay fashionable this maternity season as sometimes capturing these nine months fashion can also be your most mesmerizing time of the life. So what are you waiting for? Raid your wardrobe and refresh it up with some incredible styles similar to Kareena Kapoor.