Getting wrapped in plies of clothes just to get rid of the cold weather makes you look nothing but bulky. Before jumping into the fashion tips, let's reveal some 'color' secrets to you. According to 'The Color theory', opposite colors always create great match whereas the analogous colors can also complement each other perfectly. So always remember the color tricks and you can never go wrong.
Now, here we are with a bunch of tips and fashion tricks to decode your winter wear confusion and help you attitudinize a stylish look while beating the winter chill at the same time.
Pencil Skirts
Pencil skirts are always considered as one of the best winter trends to define your curves. Try a fine tailored body-skimming knee-length skirt that will accentuate your style without adding an extra bulk.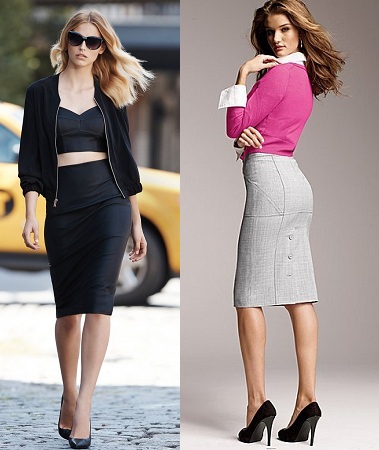 Cigarette Jeans
The cigarette silhouette made its gorgeous entry right between the straight-leg and skinny jeggings. These sleek and curve-hugging bottoms will make your legs look more attractive while keeping them warm.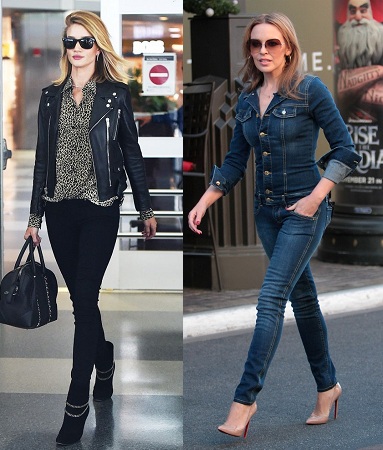 Pleated skirt with overcoat
The best advantage of layering in winter is that it won't leave you . First choose what you want to wear and perfect layering will help in enhancing your winter look. Try a beige colored skirt with a light sweater (pick any of your favorite colors) and stylish overcoat. We assure that it will be no less than a head turner in the large crowd. And if going classic is your choice, trust the pullovers on your buttoned-down shirt. Team it up with elegant trousers and black pumps to inspire a perfect professional look.
Leather skirts and jackets with sweaters
Leather can be your best friend to keep you warm during winter. They are unbeatable when it comes to add some oodles of class in your fashion statement. Leather skirts and jackets always rank high in the winter essentials' list of every woman. But you can try your formal shirts with leather pants and furry sweater as well. Appreciate this tough look for a brunch date or hangout with friends' and you will get to see a new 'You'!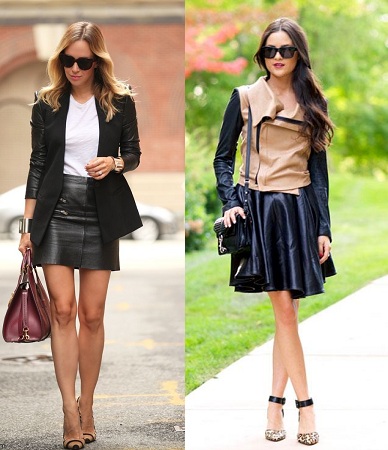 Trench coats with belts round the waist
Want to look a bit different in the crowd? Then switch to the trench coats with stylish belt to define your waistline more beautifully. You can try various colors for belt and draw the entire attention to your waistline. But one thing you need to keep in mind that while using a belt of bright color, you should leave the outfit look neutral.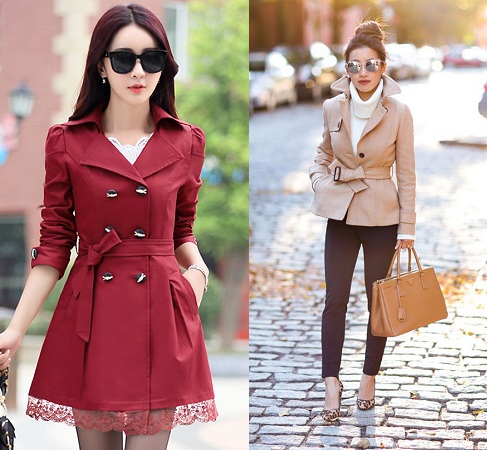 Turtleneck Sweaters with denim and chunky accessories
Bring out your turtleneck sweaters from your wardrobe, pair it with denim as well as your favorite chunky jewelleries, and add a new tinge to your winter wear. Have you ever thought how beautiful it will look if you put on a necklace with your turtleneck? Grab the chance and just get ready within a few seconds.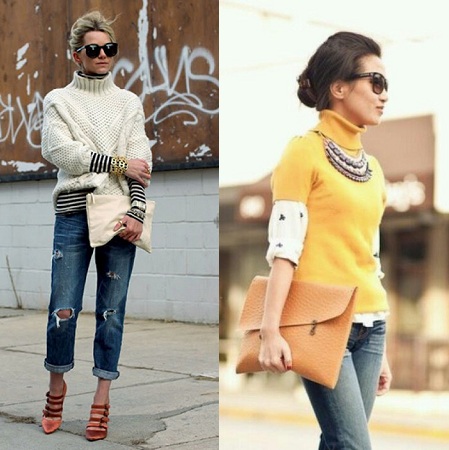 Go Bold with your winter accessories
Accessories are not just the piece of necklace, it's time to go bold with the winter accessories such as scarves, mufflers etc. They will not only make you look cute but also save you from biting cold. Even if you are wearing a dull combination, a bold print scarf or a beanie can add some glamorous touch to your outfit. Wearing it slightly back on your head won't ruin your hairstyle or cover your pretty face, it will just keep up the warmth.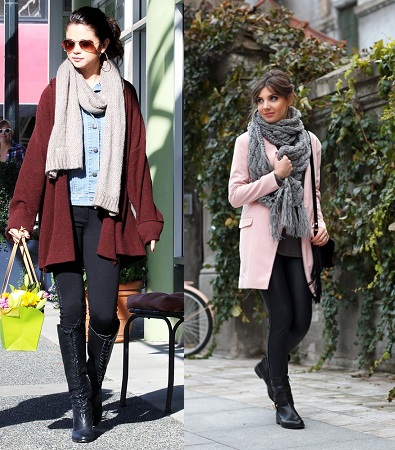 Concentrate on your boots
Trends will keep changing but no wonder that the smart things always remain smart. Generally, people fall for a pair of sneakers in winter but we prefer boots to look stylish and beautiful without fail. Whether it's knee-length boots or the ankle-length boots, they will obviously become your style statement in a few seconds. And with these ankle-length boots opt for over-the-knee socks as an ideal alternative of the common pair of tights. You might also show off your bare legs if you are comfortable with it!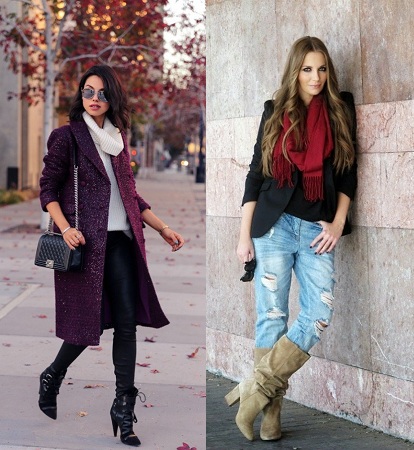 Invest in comfy winter garments
Don't you love experiments with your sweaters? Then investing on these versatile comfy clothing is certainly a good idea. Ranging from the leather skirts to your jeans, you can pair any of your outfits with these sweaters. No matter what occasion you are heading, have your scarf ready to wear with your overcoat or sweaters and you are all set. Often the over-sized sweaters with skirts add cuteness to your entire appearance. Sweater of purple, pink, mauve, mustard yellow, white, maroon and red one can be suitable for any occasion!
Enough of these tips now! Stop scrolling further. Let's peep into your wardrobe to be toasty-hot in no time and warm up all your winter days.