As we are well aware of the fact that fashion fanatics often love to experiment and the shirt style blouse is a successful outcome of this type of experiment. The versatility of this blouse is making people gaga over it. The shirt style blouse is considered as one of the latest trends and this style is also a great hit of 2016. Indian fashion designer Payel Khandwala combined the Indian textile saree first with a crisp cotton shirt and this made a new style statement.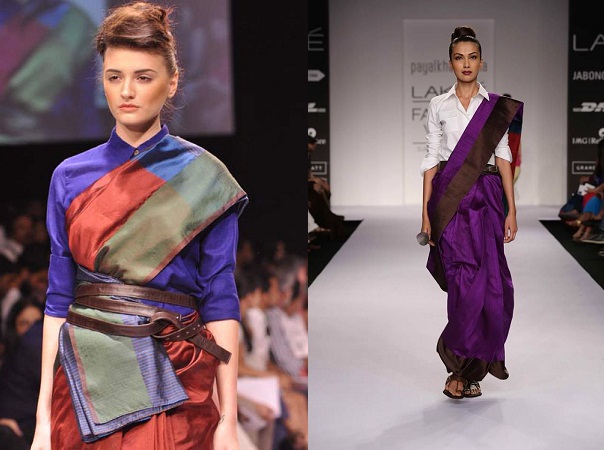 With an exquisite look, this blouse style looks really comfortable for both casual wear as well as for festive wear. The western appeal of this attire can gain loads of gazes while drawing attention from people around you. The best thing about the shirt style blouse is that it is very much comfortable and therefore can be worn in almost every season. Another great thing about the shirt styled blouse is that shirts are easily available in every modern woman's wardrobe. Therefore, this is really easy to pick and choosing shirts as blouses can also add comfort and ease to the experience of wearing sarees.
The trend of shirt style blouses:
The saree is considered as an evergreen source of fashion in India, but the style of blouses changes from time to time. One such experiment is the shirt blouse that can give the sarees a completely contemporary look.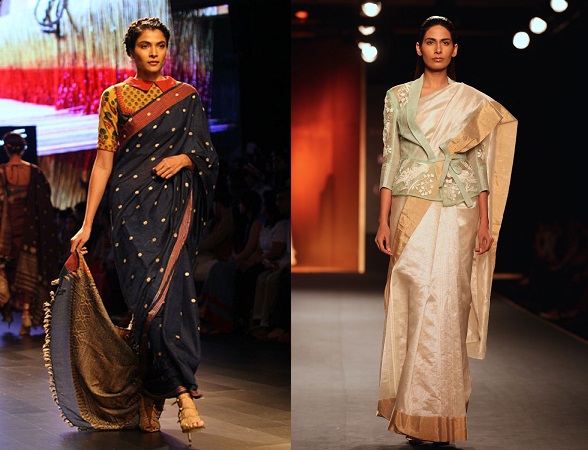 The inspiration of shirt style blouses came from the attempt to create a fusion between the western style blouses and traditional Indian garments. Though there were numerous fusions earlier like this, but none managed to grab the attention of so many people like this style has done.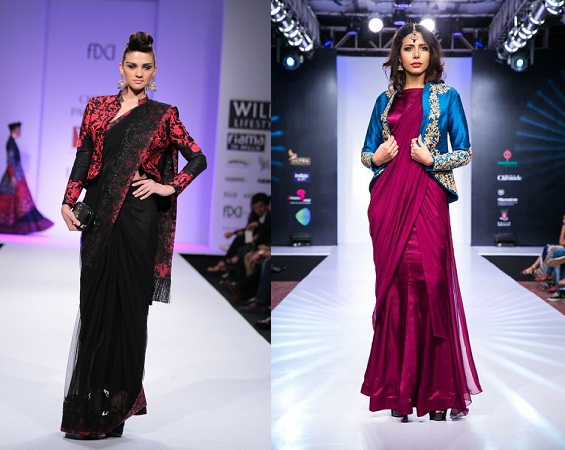 The trend of shirt style blouse doesn't only add a fun element to the entire look of the attire while giving the wearer a chic appearance. In this style, there is no requirement of getting the right shade or matching the blouse's color with the saree or lehenga.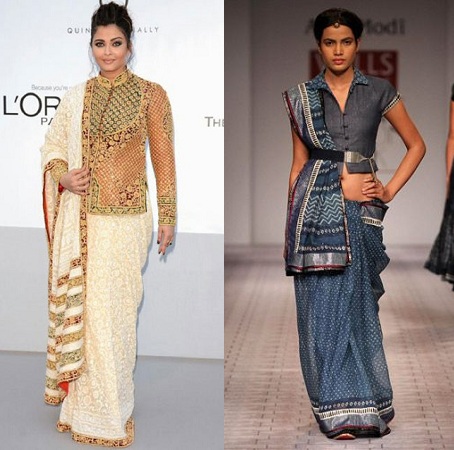 More information about the shirt style blouses:
It is said that the shirt style blouses are the modern and updated version of Chinese collar blouses. Due to the funky nature, these blouses look just perfect with chiffon or net sarees. It is better to combine this type of blouse with sarees that are of light colors and have translucent pallus, so that the patterns or prints of these blouses can be seen.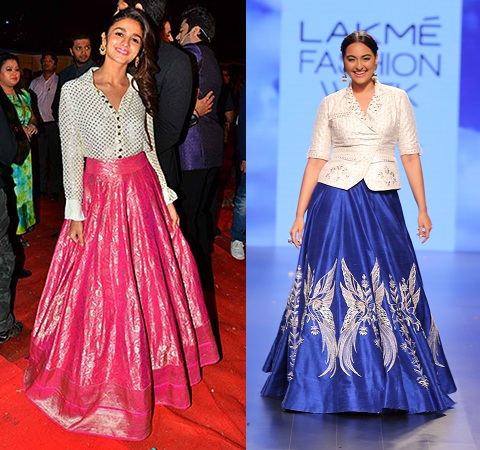 At the present time, depending on the occasion type, the shirt style blouse is worn in different patterns and designs with or without embellishments. Because of the classic appeal, this type of blouse can be worn in almost every event. Besides, being really versatile in nature, this blouse can be paired both with lehengas and sarees. By getting inspiration from this blouse style, a number of designers are also using this blouse for pairing it with lehengas.
Different styles of shirt style blouses:
Quite similar to the jacket style blouse, the shirt style blouse has really become popular after Sonam Kapoor flaunted it in different events and award ceremonies. And then it was Anushka Sharma, who sported a shirt blouse look in a song in the movie "Ae Dil Hai Mushkil" and soon the look was a craze.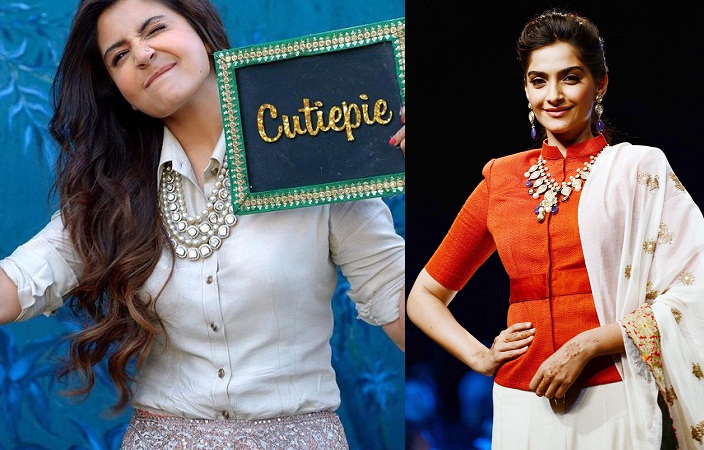 At present, this blouse style is available in different designs and patterns, some of the popular styles of this blouse include pom-pom designed shirts, sheer shirt blouses etc. For the working women, this blouse style can add a great level of professionalism. Whether it is fringes, cuff sleeves or front wrap shirts, there are numerous options to choose from.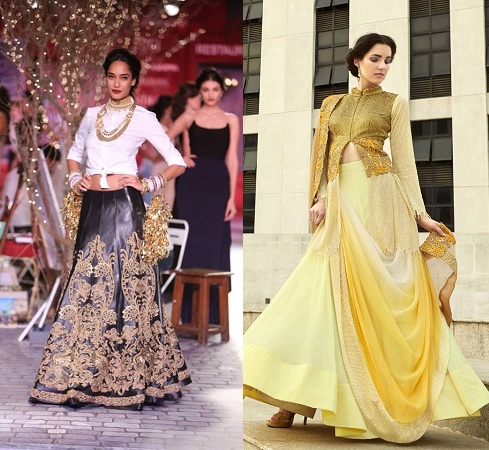 Conclusion:
So, you are a messy chic, have less attention to get perfectly toned arms and still love to wear saree, then pairing your saree with a beautiful looking full sleeved shirt will do the job. This will also offer you great comfort and style. In case you choose to wear a plain shirt, then accessorizing it with heavy neckpieces will help you to get the best look.