Also known as the noodle strap, the spaghetti strap is one of the popular choice of the modern women and the name of the style has come from the resemblance to spaghetti or the thin pasta strings.
If you think that spaghettis are only meant for western attire, then your fashion sense is not updated at all! These days, there is a complete range of spaghetti styled blouses, meant only for the fashion divas. These blouses are perfect for almost every occasion and these look beautiful on women with framed structure.
Thus, it can be said that for every bold and daring woman, the spaghetti strap blouse design works as a complete wonder. Whether it is just flat strings or thin noodle straps, this blouse design can make you look unconventional. The spaghetti blouse is all about a simple pair of straps on the blouses and here the pallu can be taken in whatever style preferred. So, if you are planning to try something different this year, then considering this blouse style is really worthy.
Some details of spaghetti strap blouses:
Adapted from spaghetti tops, the blouses with spaghetti straps have become really popular in the recent time. As a result, fashion designers are also experimenting a lot on this style and coming up with new statements in place of conventional straps. Therefore, this style also perfectly complements the traditional wear.
The spaghetti style blouse is always considered as one of the best outcomes of the experiments performed by the fashion designers and versatility is one of the major reasons why people love this style. Depending on your preference and on the occasion, this blouse can be worn with or without embellishments and with different patterns and designs.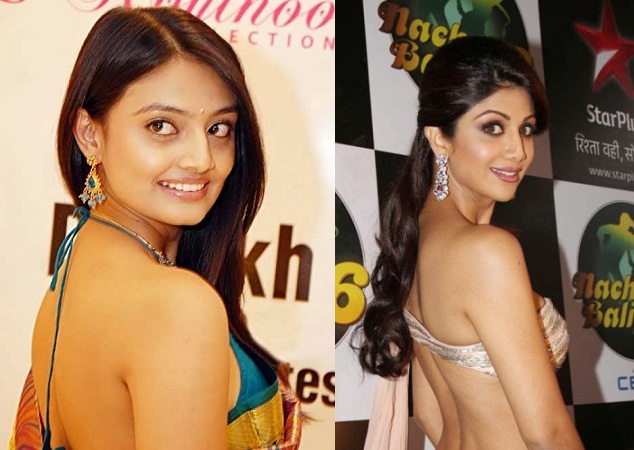 Usually, in this blouse style, the back strap can be both shaped and simple. The straps are often supported by thin spaghetti like shoulder straps made of beads or fabrics. These blouses are completely different from the conventional blouse styles as these are sensuous in style and therefore need to be carried boldly. So, if you love to show off your skin, then this style is just for you. But before you wear this style, you need to ensure that you have toned arms. Apart from that, as this blouse look very much elegant and sensual, therefore this should be only worn at some selective occasions.
Choice of straps:
The best thing about the spaghetti strap blouses is the wide availability of strap styles. The users can choose anything from beads and stones to pearls. Apart from that, there are some other options like fabricated flowers, net, metallic chains, beads, doris or any other quirky things as per your imagination. You just need to choose the strap on the basis of your saree style, the fabric of the saree and on the occasion where you will wear the blouse and saree.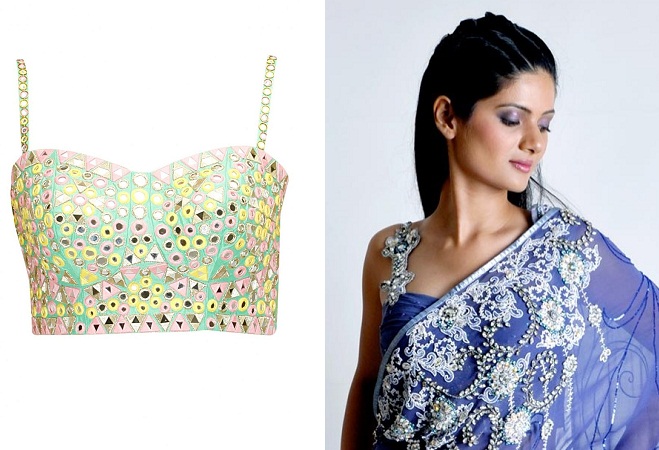 Celebrities in spaghetti strap blouses:
Whether it is Aishwarya Rai, Sonakshi Sinha, Malaika Arora Khan or Katrina Kaif, celebrities like to show off their perfect back by choosing to wear this blouse style with matching sarees. Mandira Bedi is another celeb, who is often seen flaunting this type of blouse in different events and even in the sports ground.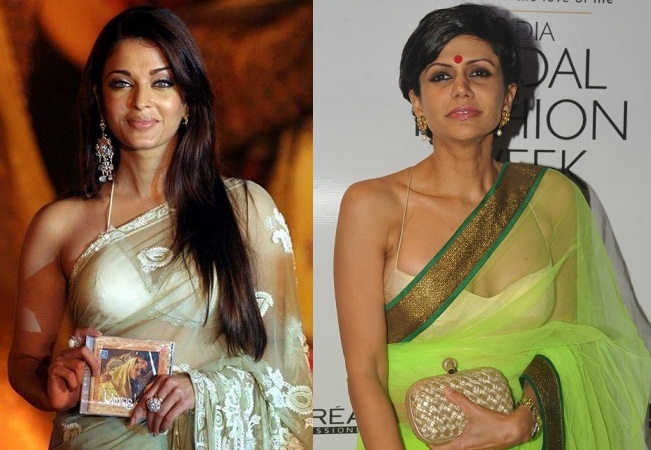 Conclusion:
So, if you are one of those, who prefer the fusion of western and Indian attires, then you should try out the spaghetti strap blouses as the ideal blend of western and ethnic style. Depending on your preference, you can customize these blouses in every possible manner. But one thing you need to keep in mind that this style must be carried with panache. So, in case you don't have the perfect figure or if you are not comfortable showing off your skin, then you must not go for this style.