Slit style in the skirts and dresses has been there always. Although this style is not considered as a trendy per se always, wearing slit skirts were never considered as a faux pass, mainly in case of the cocktail skirts or evening skirts. But at the present time, the slit style has become a really big trend. Besides, the slit has also brought the skirts back into the fashion and this is really a great thing.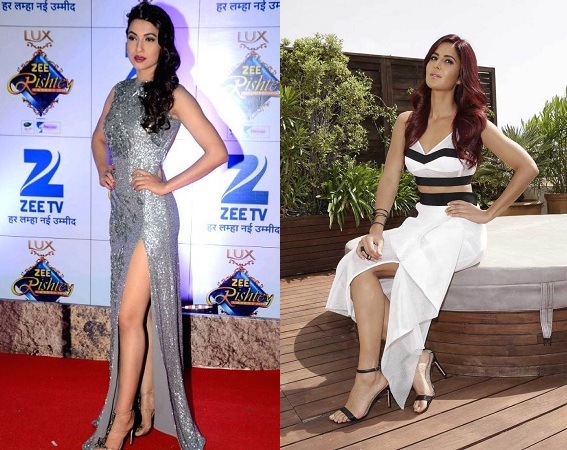 The best thing about this skirt type is that it can be worn anywhere, except at the back as this doesn't look that elegant. The side and front slits are available in different forms like wide-open, curved, with or without a zipper etc. Each of these forms has some sophisticated and sexy details that can change your look completely.
Some of the popular types of slit skirts:
Slit skirts are completely comfortable irrespective of the fabric used or the cut. In fact, there is a range of varieties available in this trend as it is available in different sizes and shapes to suit various occasions:
Slit skirts for formal events:
This is one of the monochrome cut classic silhouettes. And these are just perfect for both semi-formal and formal occasions as the colors of these skirts are just elegant and timeless. To get the perfect look, all you need to do is to team up this skirt with any aristocratic blazer and this will complete the look. The entire look is just perfect for the business purposes like conferences, meetings, and symposiums.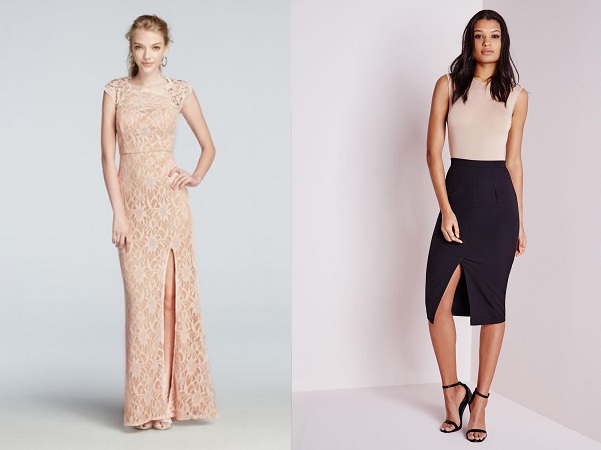 Thigh high slit skirts:
In case you consider that your legs are your best assets than the thigh high slit skirts are just for you. In fact, this skirt style is just for those women, who have the much-desired style of never ending legs. Donning these skirts is also one of the most popular ways to embrace the inner hidden temptress.
Faux leather made sexy slit skirts:
This is a type of super sexy version of slit skirt that works as the ultimate show-stopper. All you need to do is to keep the look as minimalist and sexy as possible. You can even complete your look with some fine accessories, but try to avoid the heavy accessories.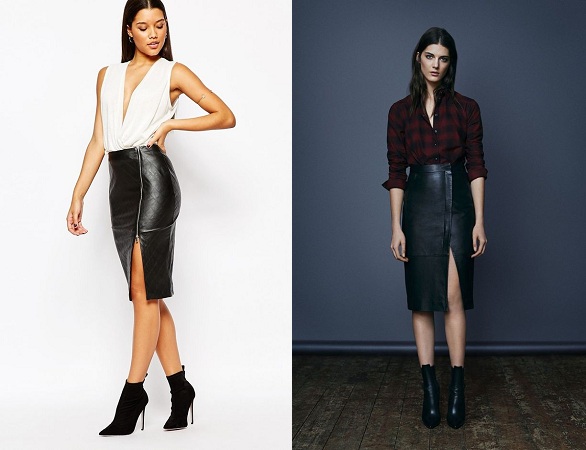 Bohemian styled floral slit skirts:
This type of skirt is just perfect for getting the wild child look with stylish attire. This type of skirt is actually motivated by the bohemian culture. The best thing about this skirt style is that it can get the best out of any woman, mainly if she has a socially eccentric stance towards her life or if she prefers arts. Besides, the eye-catching and detailed graphic print of these skirts adds a gypsy like a flair to the wearer's look. Accessorizing this type of skirt is also quite simple and you can do that on the basis of your preference.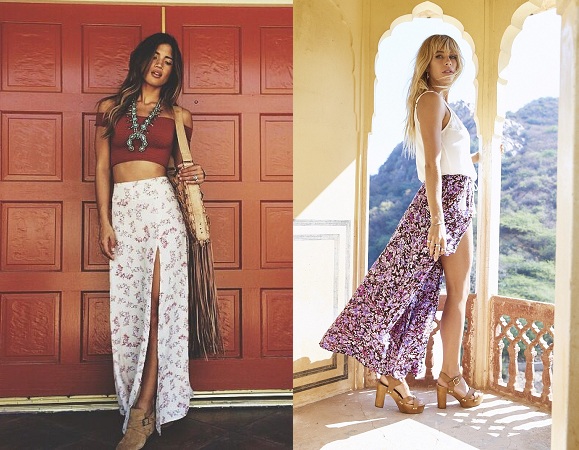 Multipurpose slit skirts:
Want to add sophistication and drama to your overall look? Then this type of slit skirt is just ideal for you. Combine this skirt with silky drapes to be a subtle seductress. Or you can also choose animal print slit skirts to get an urban edge.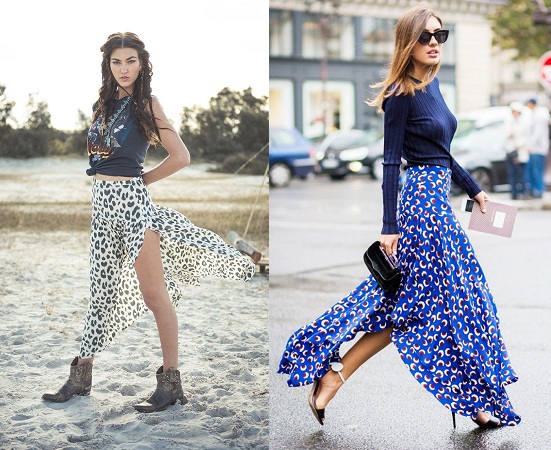 Lively double slit skirts:
The double slit skirts are just perfect for offering a lively and tempting vampy look. This type of skirt adorns all the right curves in the right places while gliding over the body of the wearer smoothly with complete fluidity. Pair this skirt with body-hugging pastel tights or stockings in case you like to tone down the revealing style of the skirt in the daytime. This skirt type goes perfectly with booties or platform pumps.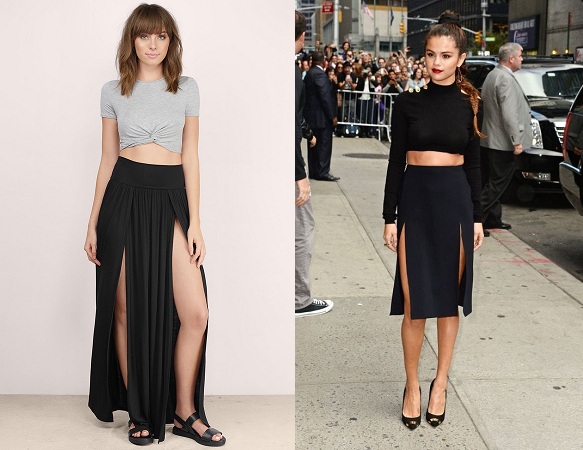 Styling the slit skirts- few options:
Even though you are not traipsing down the runway or red carpet anytime soon, but this doesn't mean that you won't try the sexiest piece known as the slit skirt. This is actually an alluring silhouette, which can be applied to different skirt types like maxis, minis or midis and this also leads to a flirtatious vibe to almost any ensemble. But often a number of women don't like to play up the seductive nature of this skirt intentionally for the fear of showing a lot of skin. So, to help you out in making a well-informed choice, here are some ideas to styling and pairing the slit skirts in a gorgeous way.
With cropped or slightly cropped top:
In case you don't mind to show off your skin, then pair the slit skirt with a cropped or slightly cropped sleeveless top. This will give you almost similar shape like wearing a tucked in fitted blouse.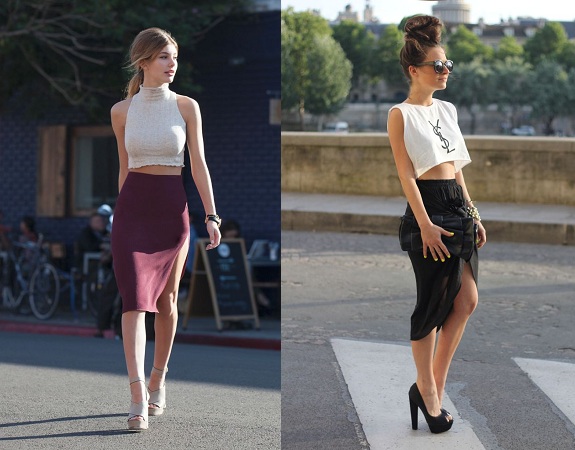 With a Billowy blouse:
In case you are comfortable in showing your figure off by tucking a full sleeved blouse into the slim pencil skirt, then the billowy sleeves are the best choice as these ensure that the things don't read too overt.
With a light sweater:
To get a stylish look when the weather is still cold, pair a lightweight sweater with a floaty slit skirt. This look is just seasonally appropriate and it will keep you warm as well.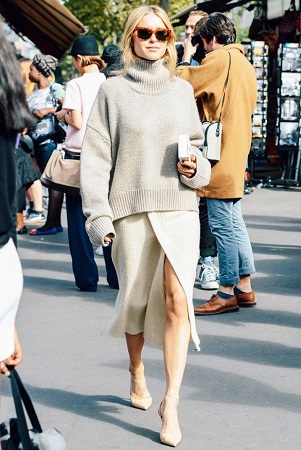 With a menswear inspired shirt:
To get a relaxed feel with a cool look, choose an oversized men's skirt and then tuck these haphazardly into a body-skimming slit skirt.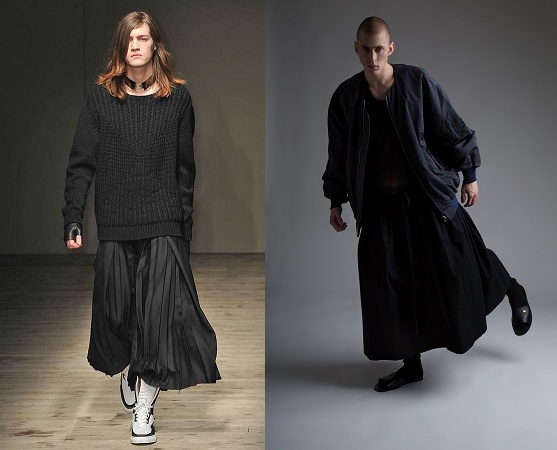 With a fitted blazer and oversized oxford:
In case you are the one, who often borrows from boys, then this is probably the best look that you can have. With a fitted blazer and an oversized oxford, it is actually possible to tamper the sexiness of the slit skirts.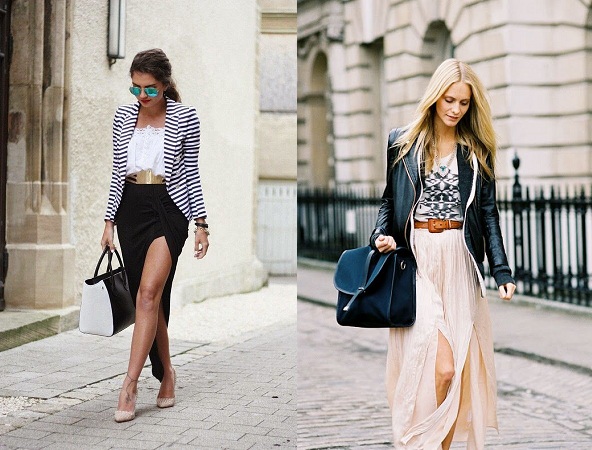 With a dress:
You can take the inbuilt seductiveness of the slit skirt down by combining it with a long dress or tunic. Opt for the tonal colors to have a long lean line.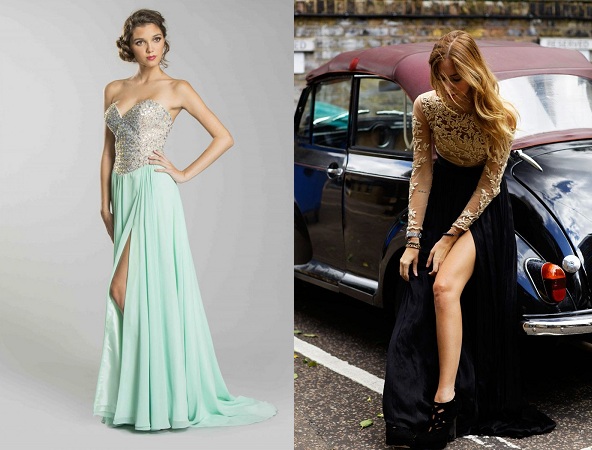 With a cropped boxy jacket:
On the winter days, you can pair your slit skirt with the cropped boxy jacket to show off your waist while keeping your body warm.